July ONLINE EVENT: Follow us all month for Tuesday SALES, Wednesday FRESH FINDS, videos on gardenings, decorating, and entertaining, virtual tours through the shops of Chartreuse & co. Follow us on Instagram and Facebook to get instant updates. Sign up for our email to get weekly updates, tips, and links. Free local pick-up every Saturday 10-4pm.
NEXT EVENT August 19-21: Preview fresh Fall looks, up your home-office game, find some last-minute back-to-school, and have a great time. Food trucks, wine, cocktails (Sat only), fresh local flowers, lawn games, tons of fun!

Welcome to Chartreuse & co!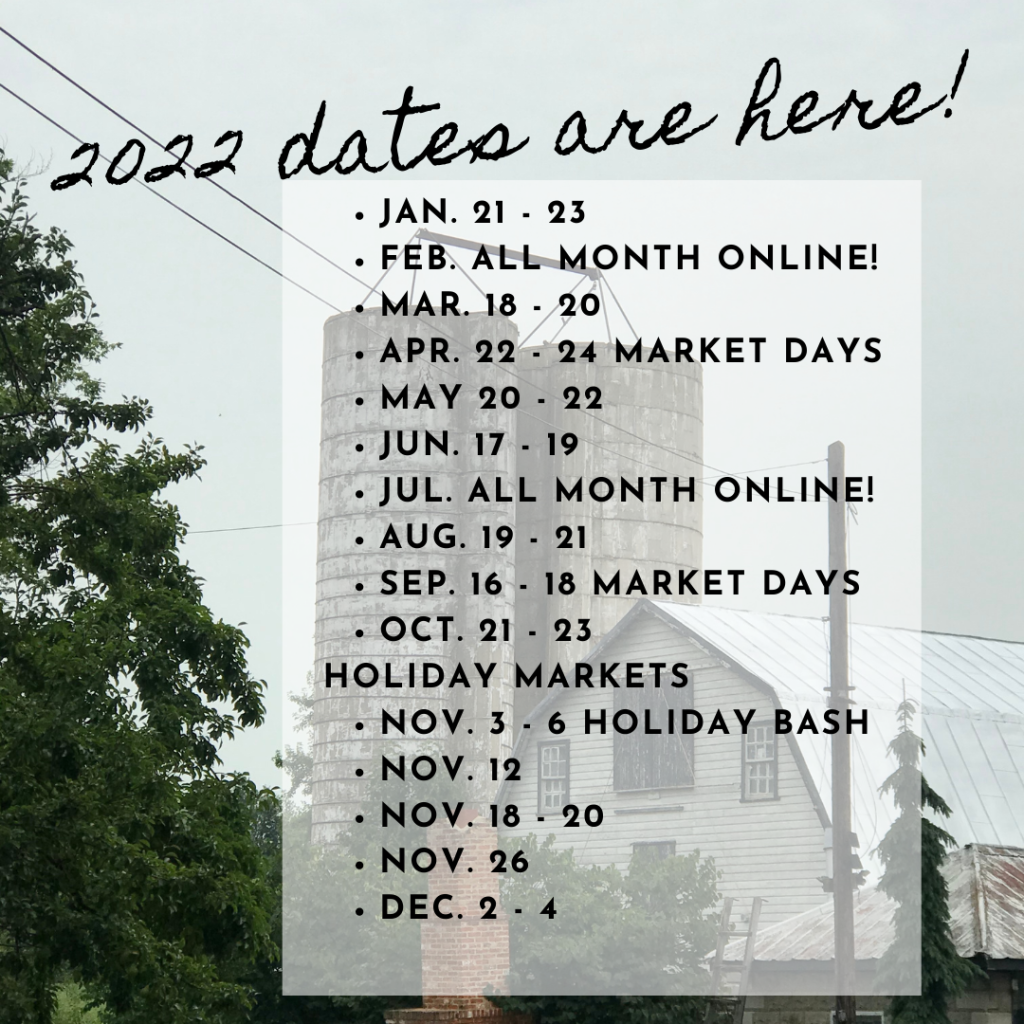 Begun as occasional tag sales in our home and cottage, we've grown into the Chartreuse & co you know today: 6 acres of vintage home decor, with dozens of creative designers and collectors joining us in bringing you the magical experience you'll find here the third Friday-Sunday of each month, Jan-Nov (and the first Friday-Sunday in Dec).
A little history about our farm and family: This 6 acres we call Chartreuse & co is last portion of the Thomas family farm, Clifton on the Monocacy, purchased by my father's parents in 1942, and held in the family for nearly 80 years now. The remainder of the farm – the fields – are now St. John's Catholic Prep (my grandmother's and my alma mater) and the Buckeystown Post Office, both great neighbors! There are some tours of the house and a little more history on our blog here.
Visit us online or in person. Learn more about our origin. Peruse at your leisure. Our doors are open to you.
Thanks for visiting,
Virginia Crum, owner & founder