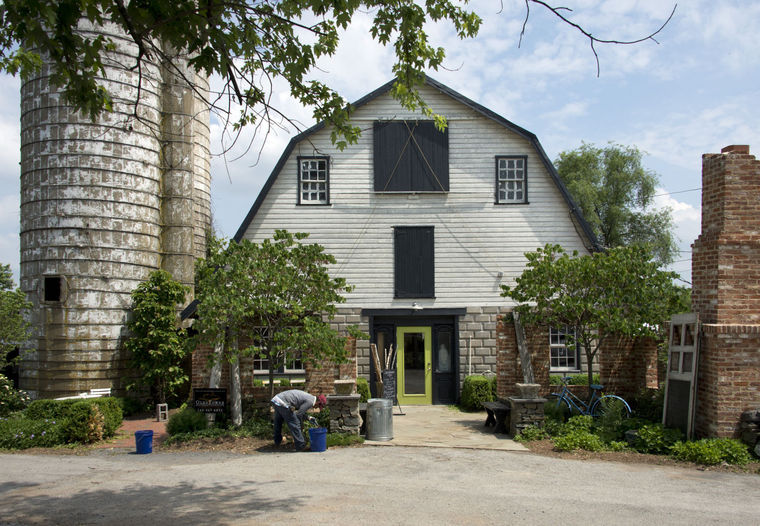 Grandparents' homes often are associated with childhood's great adventures: they represent warmth and family, but also freedom and independence. Visits to their homes are often when daydreams are allowed some latitude, and where the humdrum of the day-to-day is allowed to melt away. In 2001, I received the opportunity to step back into those memories when my husband and I moved to my grandparents' Buckeystown farm. It was that move, to the gracious home that had been my summer sanctuary for so many of my early years, that inspired me to build and live my dream: Chartreuse & co.
Begun as occasional tag sales centered around the cottage on our property, these events took on a life of their own as we converted our 3 large barns into Chartreuse & co, and were joined by an amazing group of creative, inspiring, thoroughly entertaining, and astonishingly unique dealers.
Joining in the journey of Chartreuse is my family: Chip, my husband, and my two daughters, Katherine and Alexandra. Together, we live the Chartreuse Life here on the family farm in Buckeystown, Maryland, sharing our land, our inspiration, and our great finds with thousands of fellow decorating aficionados across each year.
I hope to share with you my insights, inspirations, triumphs, and mistakes that you may gain creative insights, and perhaps become inspired to live your own dream as well.
— Virginia
#barn #barnsale #chartreusebarn #chartreusebarnsale
Save