Fall is HERE! With its cooling weather, football games, and warm gatherings. Over 10,000 sq ft of vintage design inspiration, plus our patio, courtyard and grounds are at their peak fall beauty. Shop our iconic, vintage barns for what you need now: great lighting, warm throws, vintage tables, gilded frames, and the displays to show you how to pull it all together.
Click here for Advance PHOTOS! (fresh photos added every day this week!)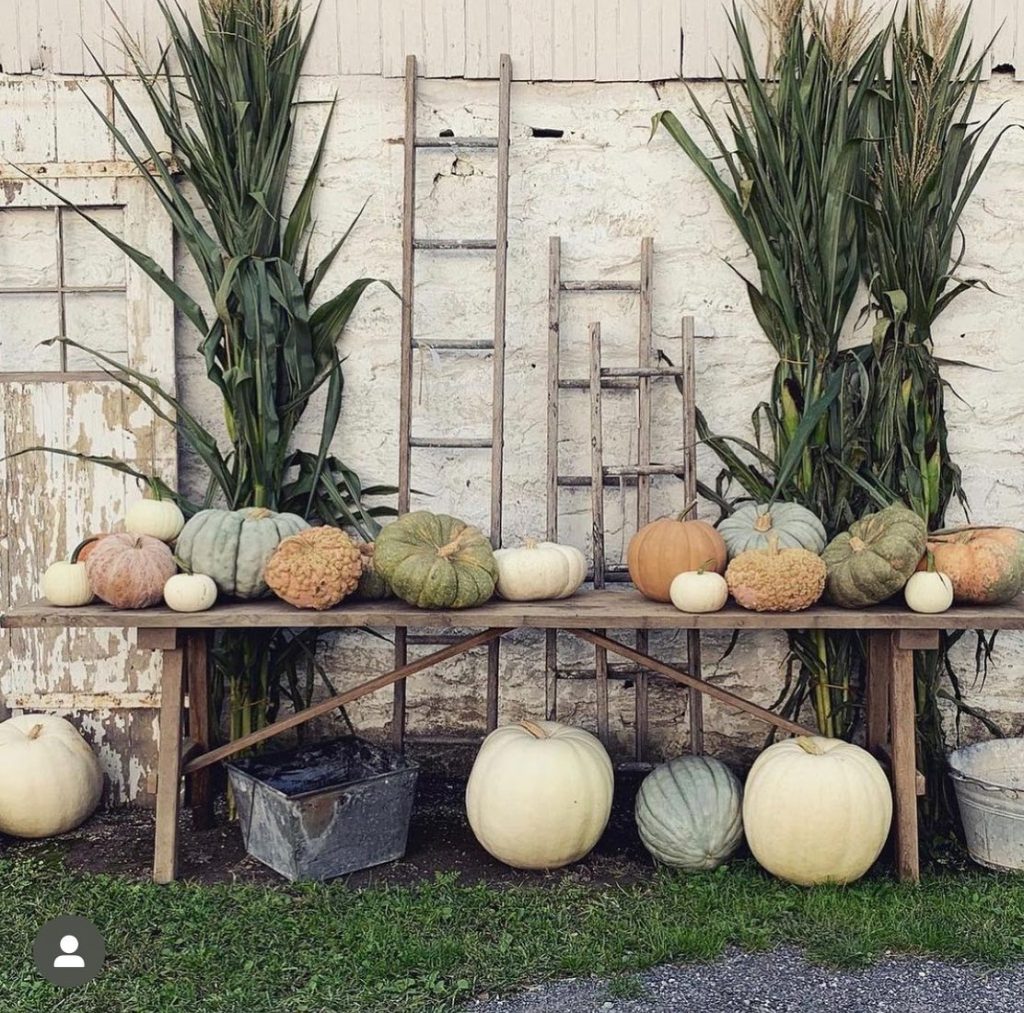 NEXT EVENT: October Tag Sale! Oct. 21-23
Join us for various food trucks, local plants and flowers, baked goods to enjoy here and take home, a barista, wine tastings, cocktails, and lawn games!
FOOD TRUCKS:

Friday: The Garage
Saturday: Firestone's
Friday-Sunday: M. R. Cheesecakes
Sunday: Bub-B-Que
LIBATIONS:
Friday-Sunday: Loew Vineyards FREE wine tastings
Saturday: Tenth Ward Distillery
Sunday: The Lucky Penny Bar cocktail lounge
PLANTS & FLOWER:
Friday/Saturday: M&M Plants, local plants and fresh-cut flowers
Sunday: Blue Gables Farm, handmade wreaths and fresh-cut bouquets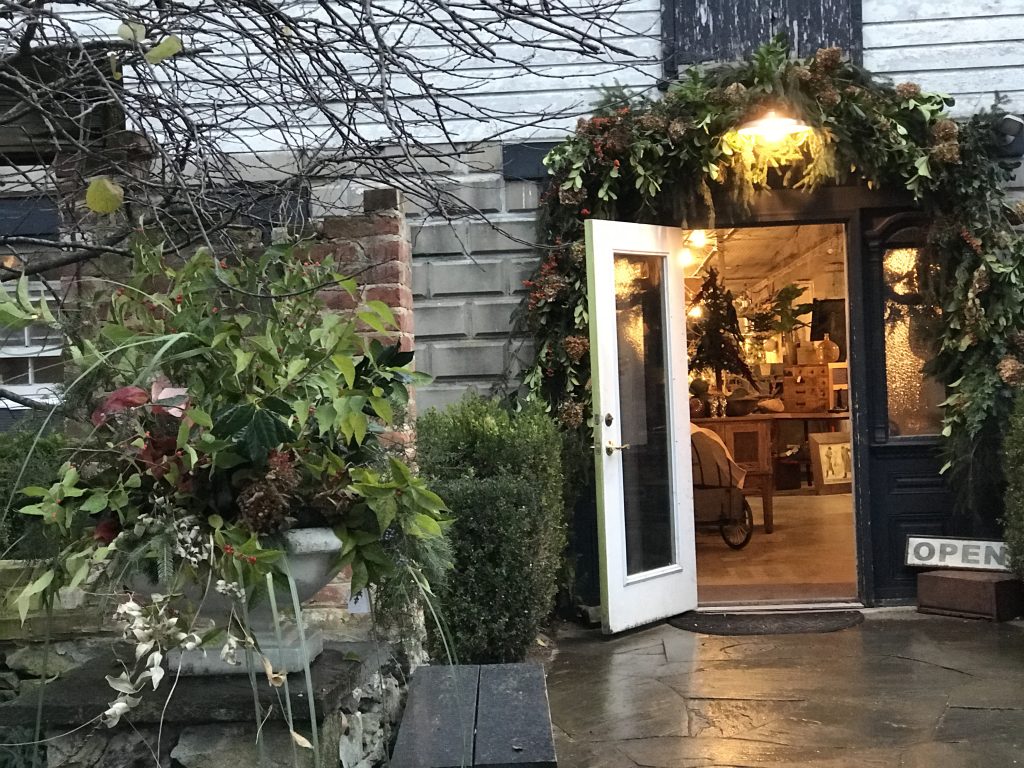 At Chartreuse & co here in Buckeystown, Md, you'll find:
Loew Vineyards – Third-generation, local vineyard offering FREE wine tastings and their locally produced wines by the glass and bottle.
---
Not to brag, but here's what you missed at our Mid-Summer's Night event: (don't worry; we're doin' it again, soon! Stay tuned for details…)
AMY of HEIRLOOM23
Amy will be creating several different tablescapes – in particular she'll have two totally different visions she'll create in front of visitors in the glass house and the courtyard. These tablescapes will then be in place all evening for visitors to see, and ask Amy for tips. Additionally, Amy will have a table with variety of napkin folds displayed.
DARREN of HOUSE OF LEESBURG
Darren will have a collection of french side chairs in a variety of levels of upholstery. He'll demonstrate for visitors how to upholster the seats at each different level of need from frame only through just needed fresh fabric.
HOLLI of OUTSIDE THE WINDOW
Holli will be demonstrating how to create Kokedamas (pot-less, hanging plants) and giving tips on how to select the right pot for the right plant
LIZ of LINEN TIGER
Liz carries a line of decals which she'll be demonstrating how to use on furniture, windows, bottles, and mirrors.
REBECCA of FEDERAL & BLACK
Rebecca will be shaking and stirring fresh cocktails (even some with non-alcoholic gin!) all evening using her lines of small-batch syrups, mixers, and bitters.
LIBBY of VINTAGE BLISS BOUTIQUE
Libby has a table set up which holds a variety of charms, pendants, etc, as well as cuffs and chains. Visitors will be selecting their favorites and Libby will be making them custom pieces while they watch.
With all this going on, I'd like to create a schedule so that our guests are able to see everything.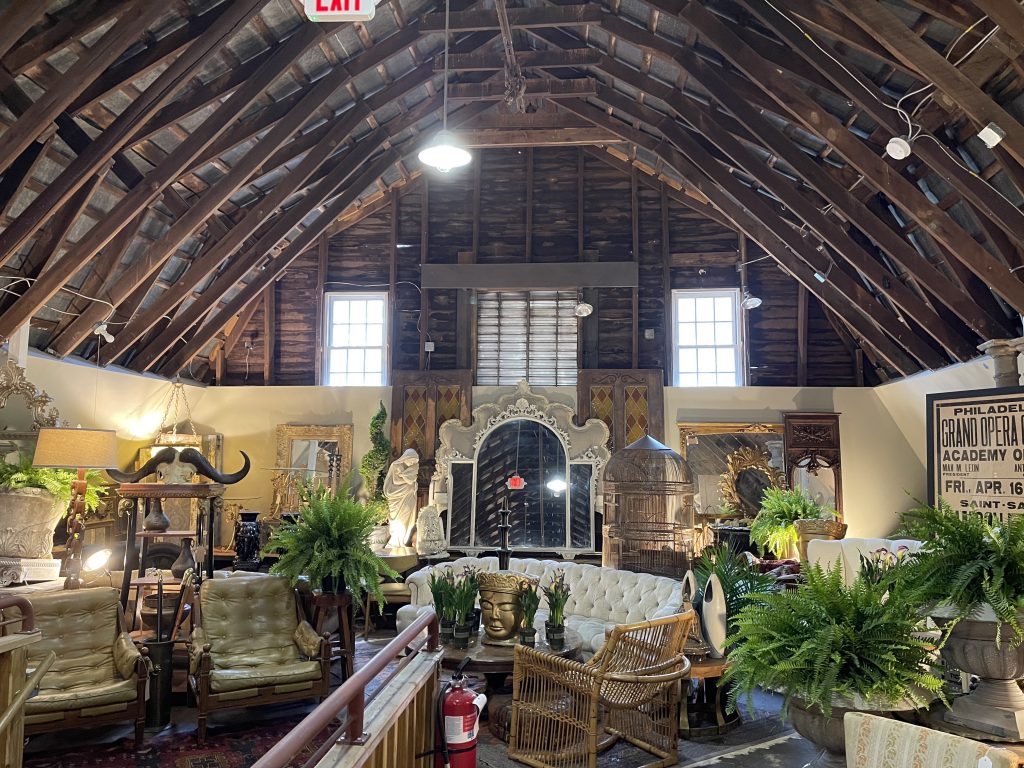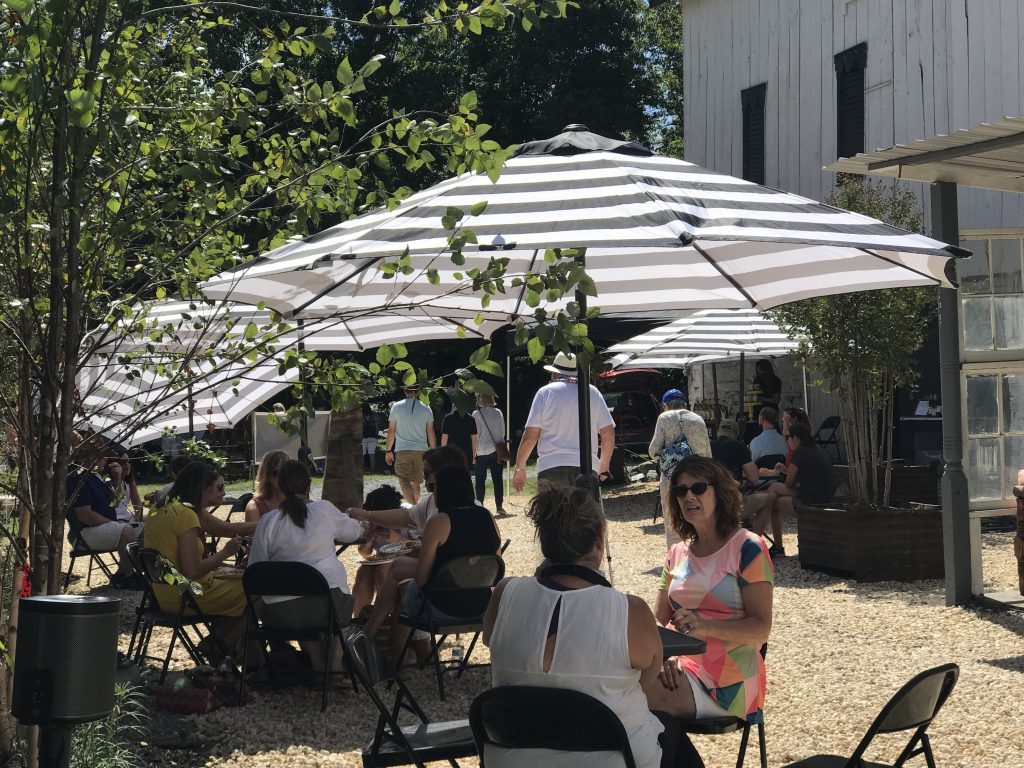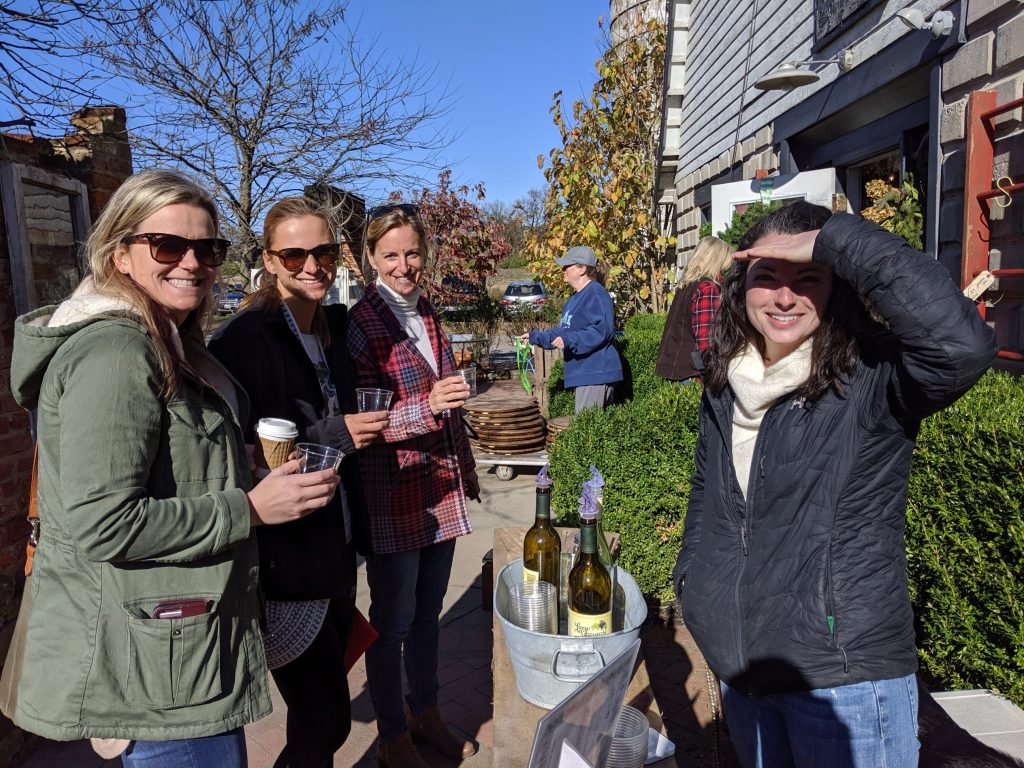 ---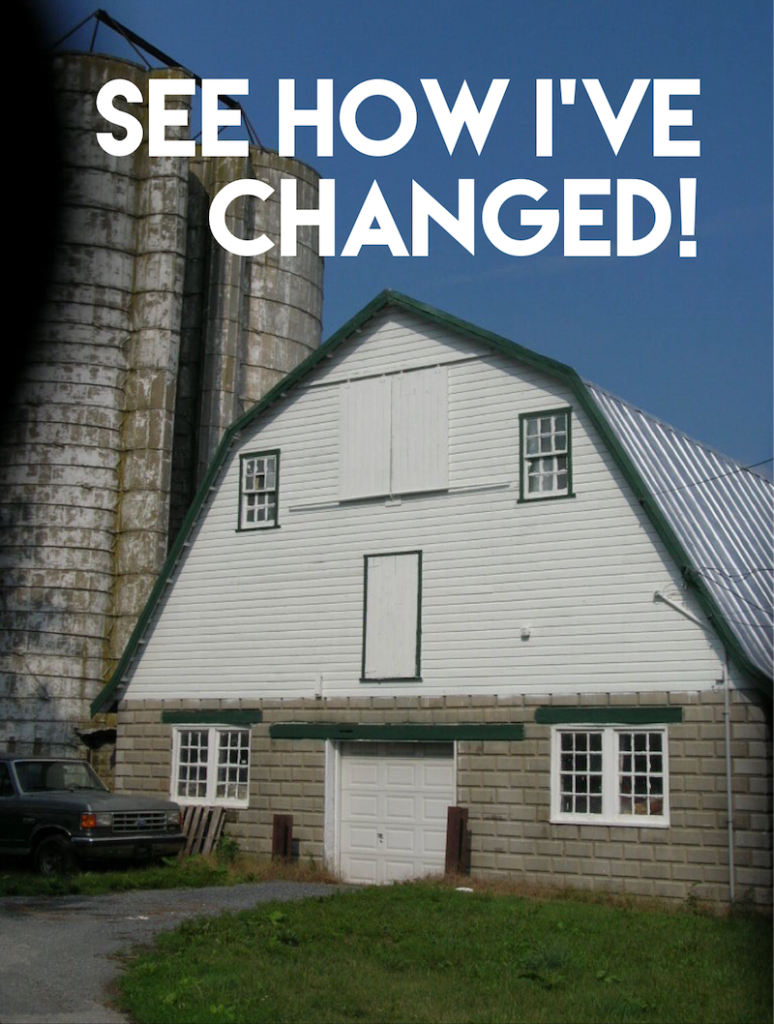 January 21 – 23 / Barn Opening / Annual Super Sale!
February / Month-long Virtual Event
March 18 – 20 / Barn Opening
April 22 – 24 / Spring Market Days
May 20 – 22 / Barn Opening
June 17 – 19 / Summer Fest!! / Annual Yard Sale
July / Month-long Virtual Event
July 16 / July Single-day OPEN
July 21 / Mid-Summer's Night
August 19 – 21 / Fall Preview Event

September 16 – 18 / Fall Market Days
October 21 – 23 / Autumn's Gatherings
Holiday Makers' Market
November 3 – 6 / Holiday Bash
November 12 / Holiday Saturday
November 18 – 20 / Holidays in the Barn

November 26 / Shop Small Saturday
December 2 – 4 / December in the Barn

---
2023 Calendar of Events (subject to change)
January 20-22 Annual SUPER SALE!
February 17-19 Mid-Winter Blues w/
March 17-19 Spring Preview!
April 21-22 SPRING MARKET DAYS
May 19-21 May Flowers
June 16-18 Annual YARD SALE!
July 13 and 21 Mid-summer's Night (Thursday evening events
August 18-20 Fall Preview!
September 15-17 FALL MARKET DAYS
October 20-22 Fall Gatherings
HOLIDAY SCHEDULE: (includes Holiday Makers Market throughout)
November 2-5 / Holiday Bash!
November 11 / Holiday Saturday
November 17-19 / Holidays in the Barn
November 25 / Shop Small Saturday
December 1-3 / December in the Barn
All dates subject to change, so please check our website for full details throughout the year.
Click here for photos of what's in the barn.
---
Types of Event Openings
Chartreuse is open monthly. We have two types of events: in-person at our barns in Frederick, Md., or virtually at our online store. In-person events are 10am – 4pm each day; virtual events are open 24 hours each day.
Our in-person openings are barn openings, in which the barns and grounds are open, music is playing, and food is on site. Three times a year we additionally invite guest dealers to our event, meaning twice the goods and twice the fun! These are our Market Days, which are once in spring, once in fall, and a monthlong holiday-themed event throughout November and into the first week of December.
Barn Openings (all other months)The barn and grounds are open, and food, wine, cocktails, and a mini farmers' market are on site.
Market Days & Holiday Makers' Market (triannually)
The barn and grounds are open, plus dozens of guest designers, artisans, and dealers set up throughout the grounds. The event includes multiple food trucks, wine, cocktails, and a mini farmers' market. It's our Barn Openings on steroids! It includes our Spring Market Days, Fall Market Days, and the Holiday Makers' Market series.
Virtual Events (semi-annually / online-ONLY)Virtual events feature an online-only experience in which the Chartreuse website, replete with vintage, antique, and new items, becomes a virtual location in which to shop, experience, and enjoy.
Order Pickup Hours (weekly)
Just need to pickup an order, whether one placed online, or at a prior opening? No problem. We have hauling staff on site every Saturday 12pm – 4pm to help load your purchases – no appointment necessary. If Saturdays don't work for you, that's okay too: you can schedule a private appointment to pickup at another time. If you're picking up a large item or furniture at a private appointment, remember to bring your own muscle!
_________________________________________
#foodtruck #vintagemarket #chartreusebarn #barnsale #buckeystown #beergarden #winetasting #farmersmarket #shopsmallsaturday #homedecor #interiordesign #antiques #dcdaytrip #frederickmd #europeanantiques