July ONLINE EVENT: Follow us all month for Tuesday Morning SALES, Wednesday Morning FRESH FINDS, videos on gardenings, decorating, and entertaining, virtual tours through the shops of Chartreuse & co. Follow us on Instagram and Facebook to get instant updates. Sign up for our email to get weekly updates, tips, and links.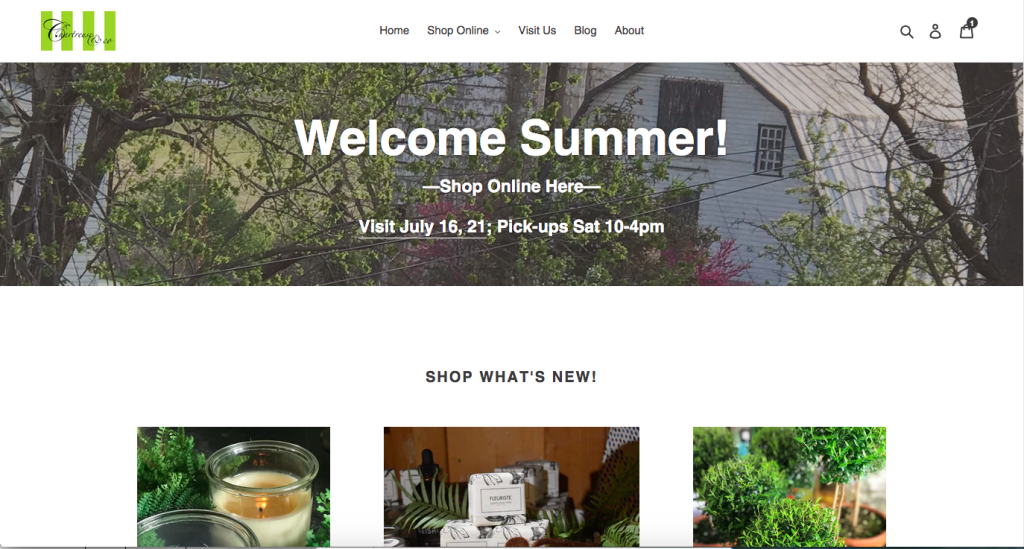 Experience the magic of Chartreuse & co at night, July 21, 6-9pm
It's a mid-summer's night party at Chartreuse!
We see it's magical beauty every night, and want to share it with you. Here's the highlights:
– vintage barn and grounds loaded with fabulous vintage decor and finds
– table-setting demonstrations by Amy of Heirloon23
– upholstery work-shop with Darren of House of Leesburg
– tastings with Rebecca of Federal & Black
– planting how-to from Holli of Outside the Window
– summer wine introduction from Loew Vineyards
– with more exciting details to come…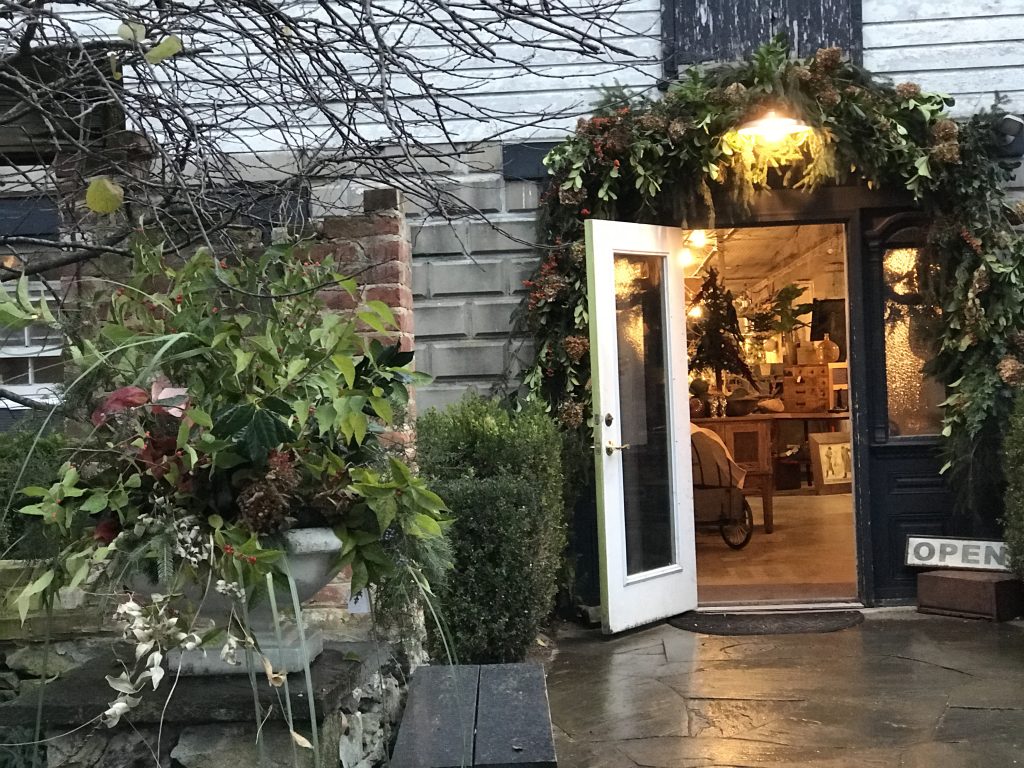 At Chartreuse & co here in Buckeystown, Md, you'll find:
Loew Vineyards – Third-generation, local vineyard offering FREE wine tastings and their locally produced wines by the glass and bottle.
Boxcar Burgers – Maryland-grown, beef burgers, any way you want 'em! Great fries and drinks, too. (Friday only)
Yume Terryaki Food Truck – Asian-inspired bowls and wraps. Super fresh and delicious. (Saturday only)
Matto-Press Food Truck – Mediterranean-inspired,local,fresh sandwiches and wraps, so full of flavor you'll want every single one! (Saturday only)
Plants and treats
Sato Sweets Dog Treats – We can't forget our fur babies! These treats are locally made and support foster care for street dogs. Sunday only.
M&M Plants – locally grown plants and fresh cut flowers (Friday and Saturday)
Blue Gables Farm Flowers – locally grown, fresh-cut and dried flowers (Sunday)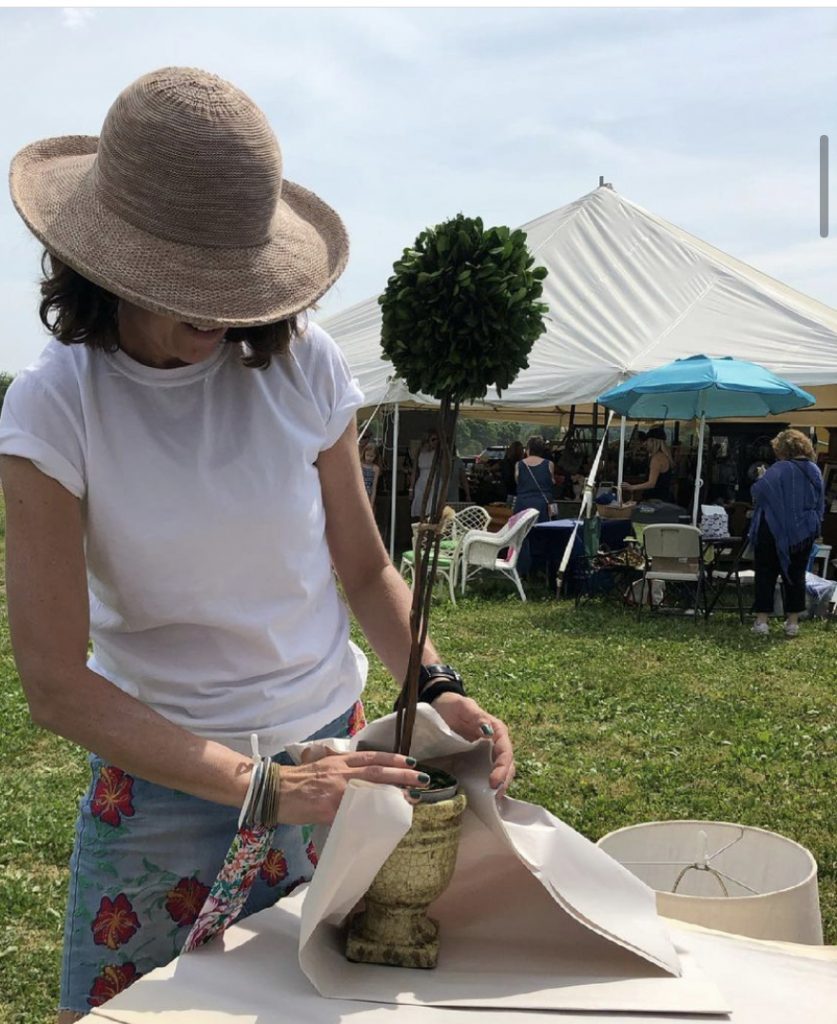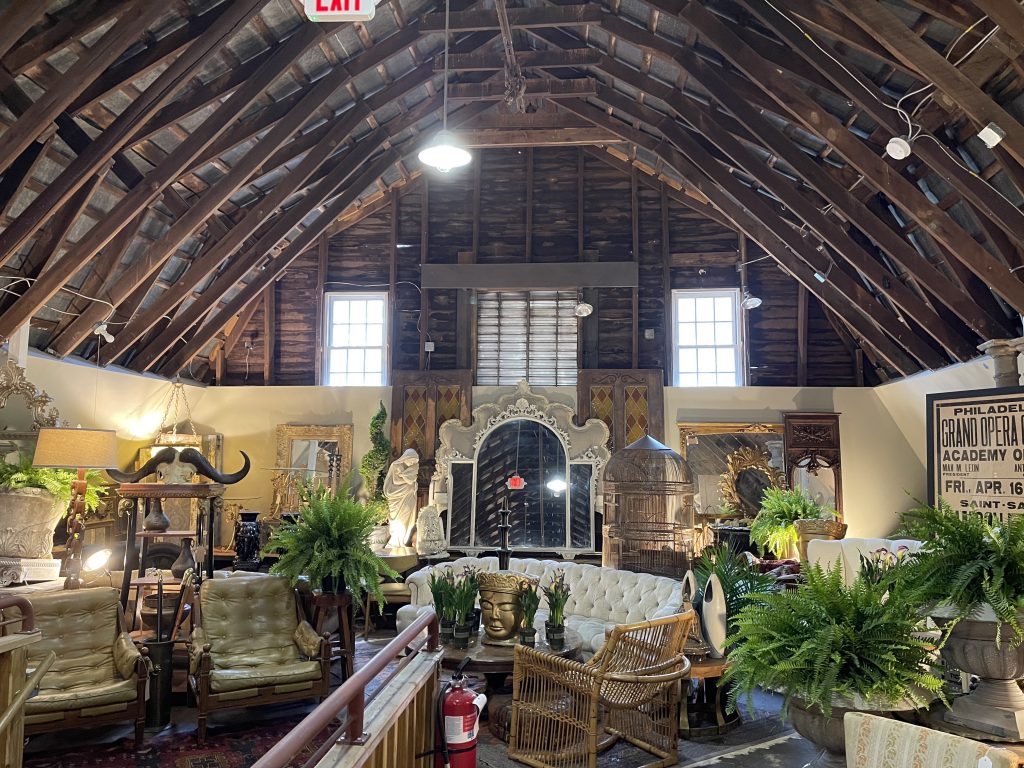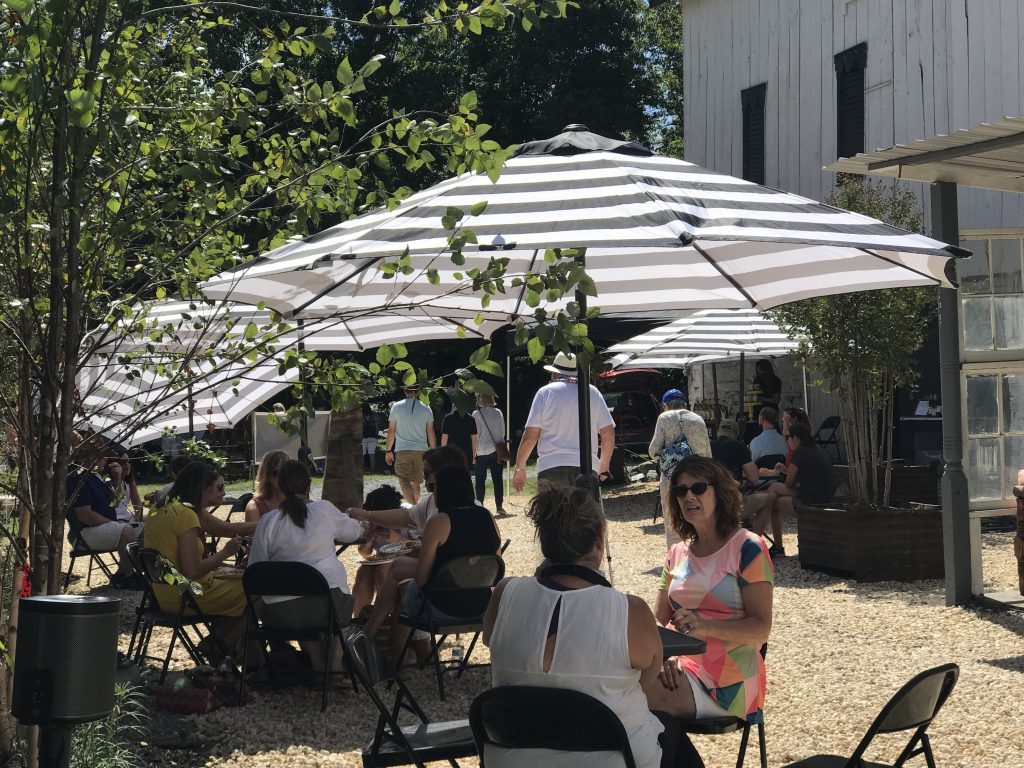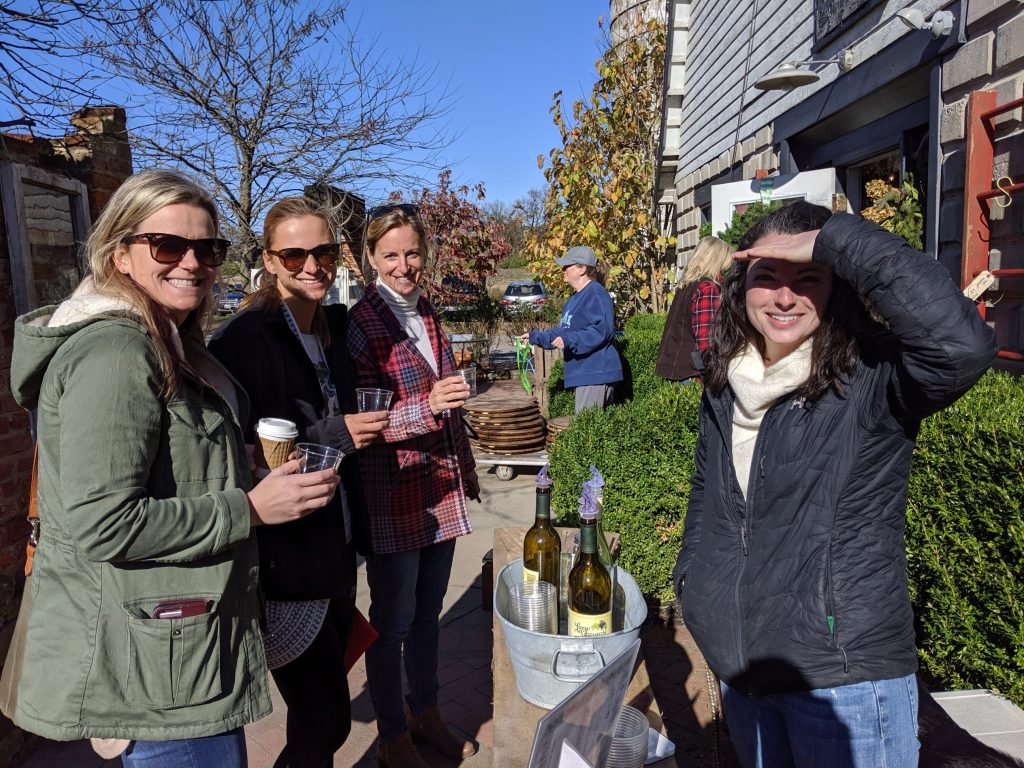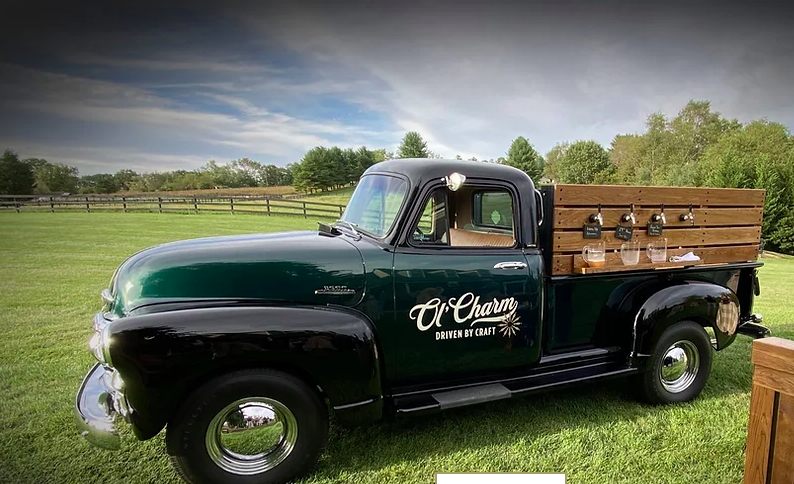 ---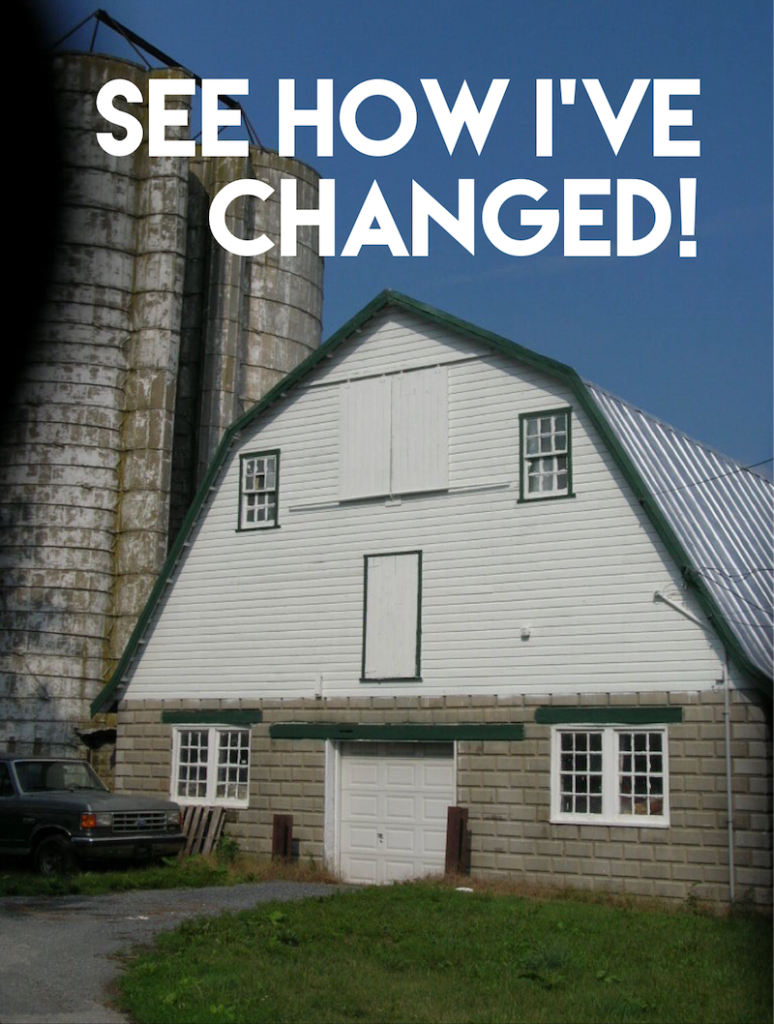 January 21 – 23 / Barn Opening / Annual Super Sale!
February / Month-long Virtual Event
March 18 – 20 / Barn Opening
April 22 – 24 / Spring Market Days
May 20 – 22 / Barn Opening
June 17 – 19 / Summer Fest!! / Annual Yard Sale
July / Month-long Virtual Event
July 16 / July Single-day OPEN
July 21 / Mid-Summer's Night
August 19 – 21 / Fall Preview Event

September 16 – 18 / Fall Market Days
October 21 – 23 / Autumn's Gatherings
Holiday Makers' Market
November 3 – 6 / Holiday Bash
November 12 / Holiday Saturday
November 18 – 20 / Holidays in the Barn

November 26 / Shop Small Saturday
December 2 – 4 / December in the Barn

---
All dates subject to change, so please check our website for full details throughout the year.
Click here for photos of what's in the barn.
---
Types of Event Openings
Chartreuse is open monthly. We have two types of events: in-person at our barns in Frederick, Md., or virtually at our online store. In-person events are 10am – 4pm each day; virtual events are open 24 hours each day.
Our in-person openings are barn openings, in which the barns and grounds are open, music is playing, and food is on site. Three times a year we additionally invite guest dealers to our event, meaning twice the goods and twice the fun! These are our Market Days, which are once in spring, once in fall, and a monthlong holiday-themed event throughout November and into the first week of December.
Barn Openings (all other months)The barn and grounds are open, and food, wine, cocktails, and a mini farmers' market are on site.
Market Days & Holiday Makers' Market (triannually)
The barn and grounds are open, plus dozens of guest designers, artisans, and dealers set up throughout the grounds. The event includes multiple food trucks, wine, cocktails, and a mini farmers' market. It's our Barn Openings on steroids! It includes our Spring Market Days, Fall Market Days, and the Holiday Makers' Market series.
Virtual Events (semi-annually / online-ONLY)Virtual events feature an online-only experience in which the Chartreuse website, replete with vintage, antique, and new items, becomes a virtual location in which to shop, experience, and enjoy.
Order Pickup Hours (weekly)
Just need to pickup an order, whether one placed online, or at a prior opening? No problem. We have hauling staff on site every Saturday 12pm – 4pm to help load your purchases – no appointment necessary. If Saturdays don't work for you, that's okay too: you can schedule a private appointment to pickup at another time. If you're picking up a large item or furniture at a private appointment, remember to bring your own muscle!
_________________________________________
#foodtruck #vintagemarket #chartreusebarn #barnsale #buckeystown #beergarden #winetasting #farmersmarket #shopsmallsaturday #homedecor #interiordesign #antiques #dcdaytrip #frederickmd #europeanantiques