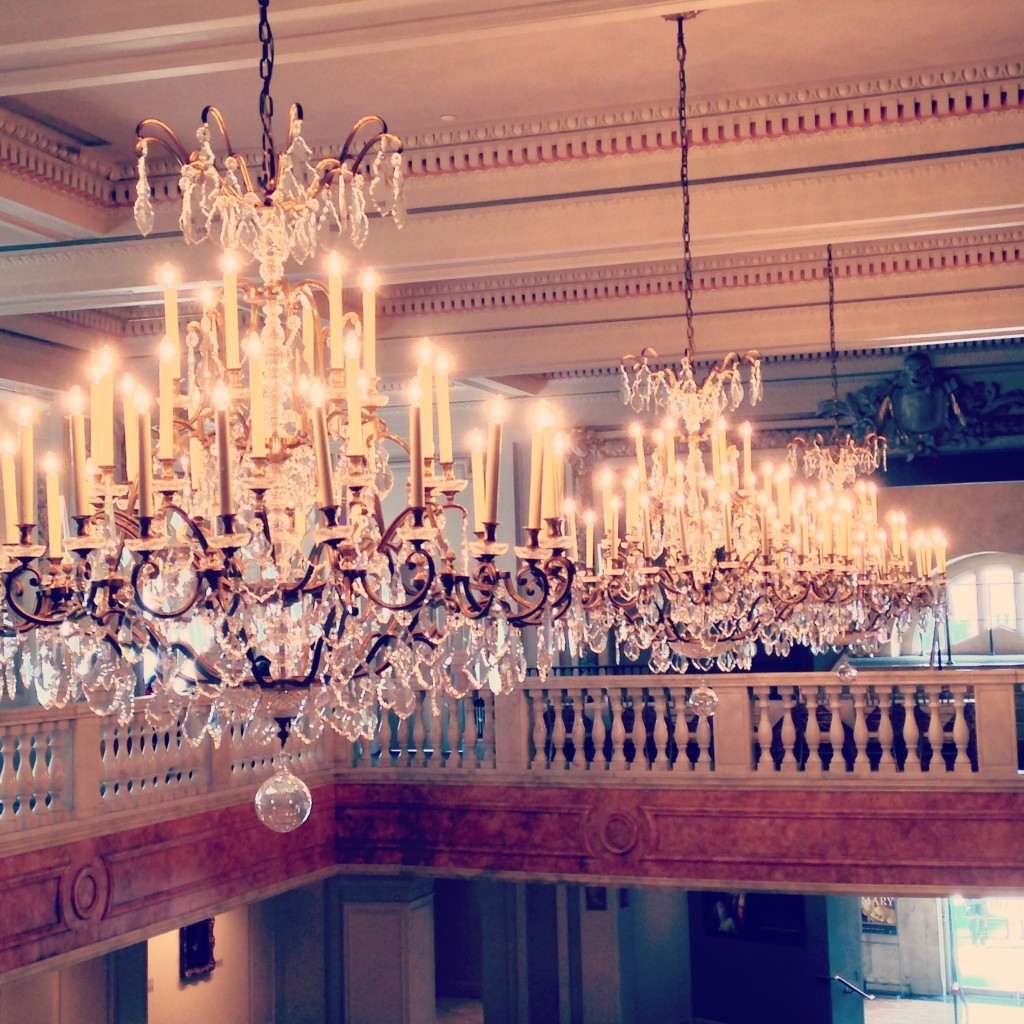 My girls and I have been attempting to see the Meet Mary exhibit at NMWA (National Museum of Women in the Arts) since it's opening in December.  Somehow something always got in the way.  So after putting it off time after time, and in spite of the fact the Chartreuse is open in just 4 days, we took the day and ran into the City.
Our first stop was NMWA, and it's spectacular, two-story, marble grand salon (you can rent it for events, by the way).
They don't allow photography in the museum, but I did get a shot of the Christ child with Mary and St. Anne: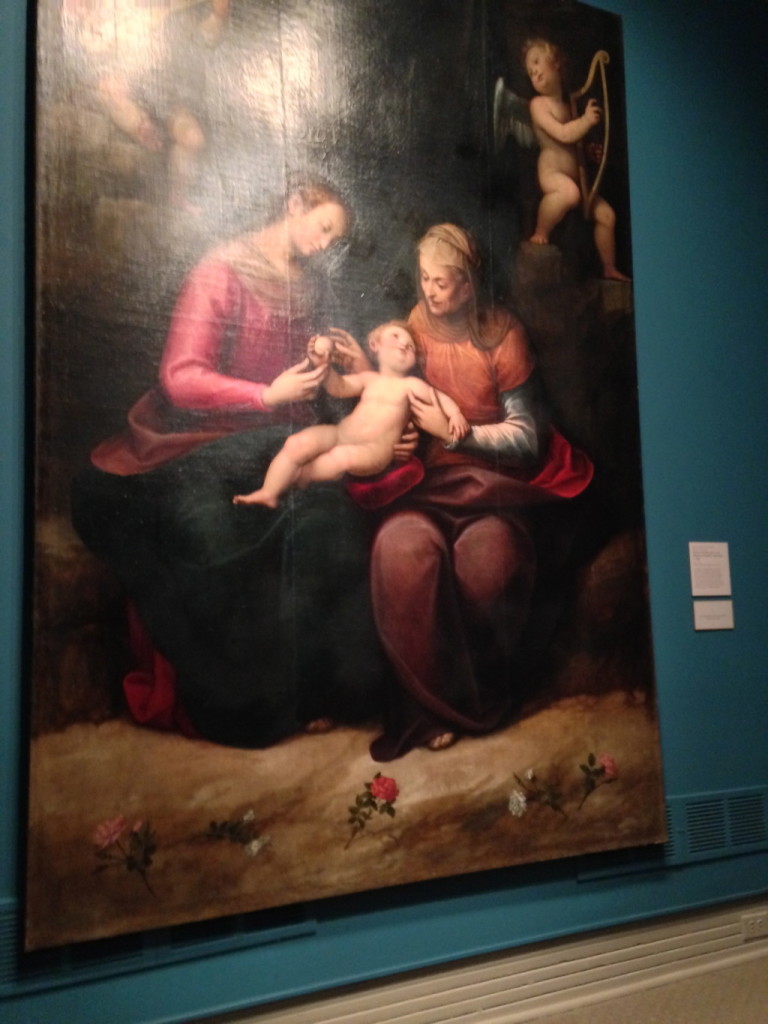 I just loved the surprising intimacy of this gigantic painting.  Notice the sweet connection between the Child and His grandmother.
After a visit to the museum gift shop, we headed toward the irresistible draw of a nearby Anthropologie.  En route we made a quick stop at St. Patrick Catholic Church on 10th Street.  While the church itself is stripped down, the stained-glass windows are worth a quiet walk through.  Absolutely stunning – on par with the artistry we saw at the museum.
Before we could do justice to our shopping, we had to stop for lunch.   I was starved, so we kept an eye out without much of a plan, and stumbled upon Shake Shack.  No, I'd never been to one before, nor had the girls.  So we took the plunge.  I stupidly ordered their 'Schroom burger (expecting a grilled Portabello).  What was I thinking?!  It's a deep-friend mushroom, oozing way too much cheese.  Not good.  But both girls were smart enough to order a real burger, and loved it.  With outdoor seating available we soaked up some welcome sun as we lunched.
And, finally, on to Anthropologie.
We had a delightful day.  Finished up with some coffee at Paul's on F Street, and headed home.
All together, a delightful day out with my girls.  Nothing better . . .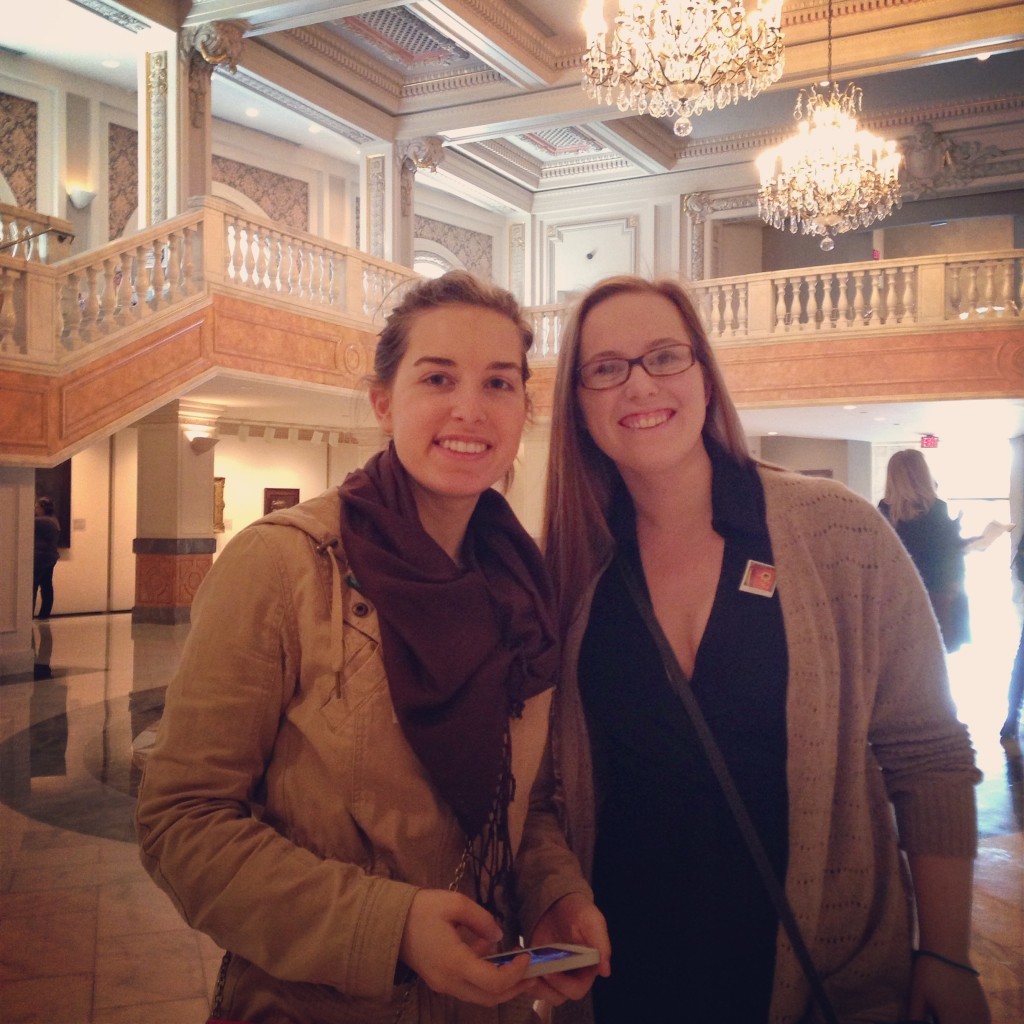 Thanks for reading,
Virginia