I was in the barn over the weekend, snapping pictures and oohing and ahhing at all the great stuff.
Here are some highlights of what I saw: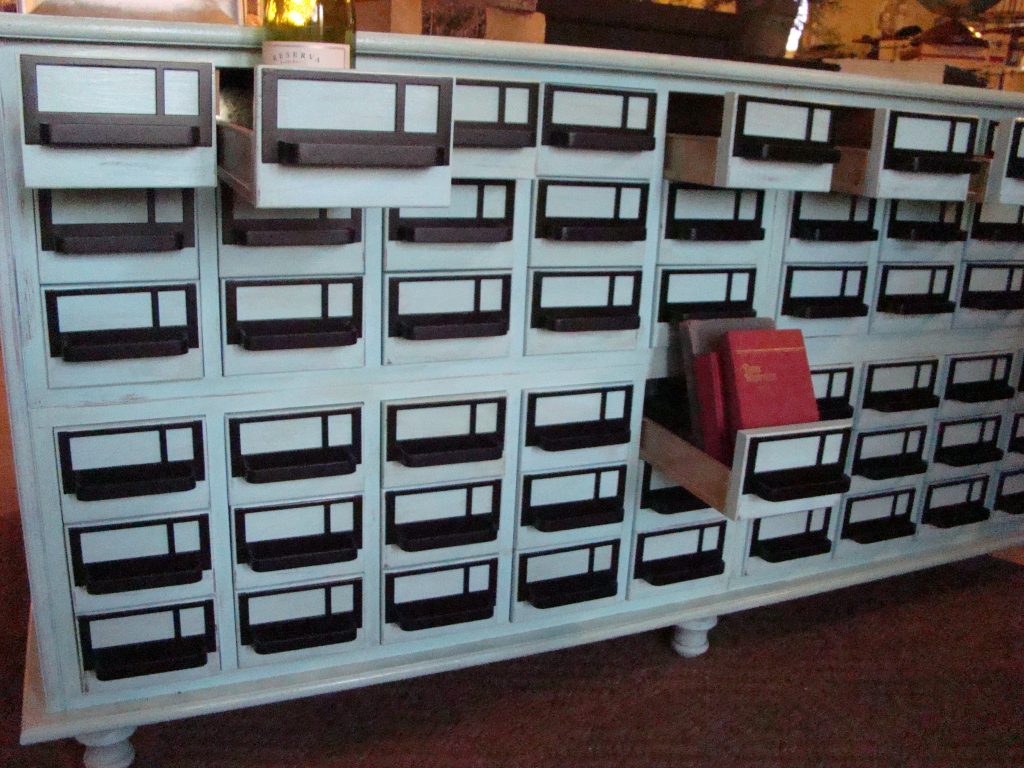 Over 5′ long, this spectacular console/buffet is handcrafted from Library of Congress card catalogs (complete with the packing box addressed to the Library of Congress).  It fits wine bottles perfectly.  I'm thinking silverware would be great too:  one drawer for forks, one for knives, one for spoons, etc.  And everything can be labeled so nicely.  Love it!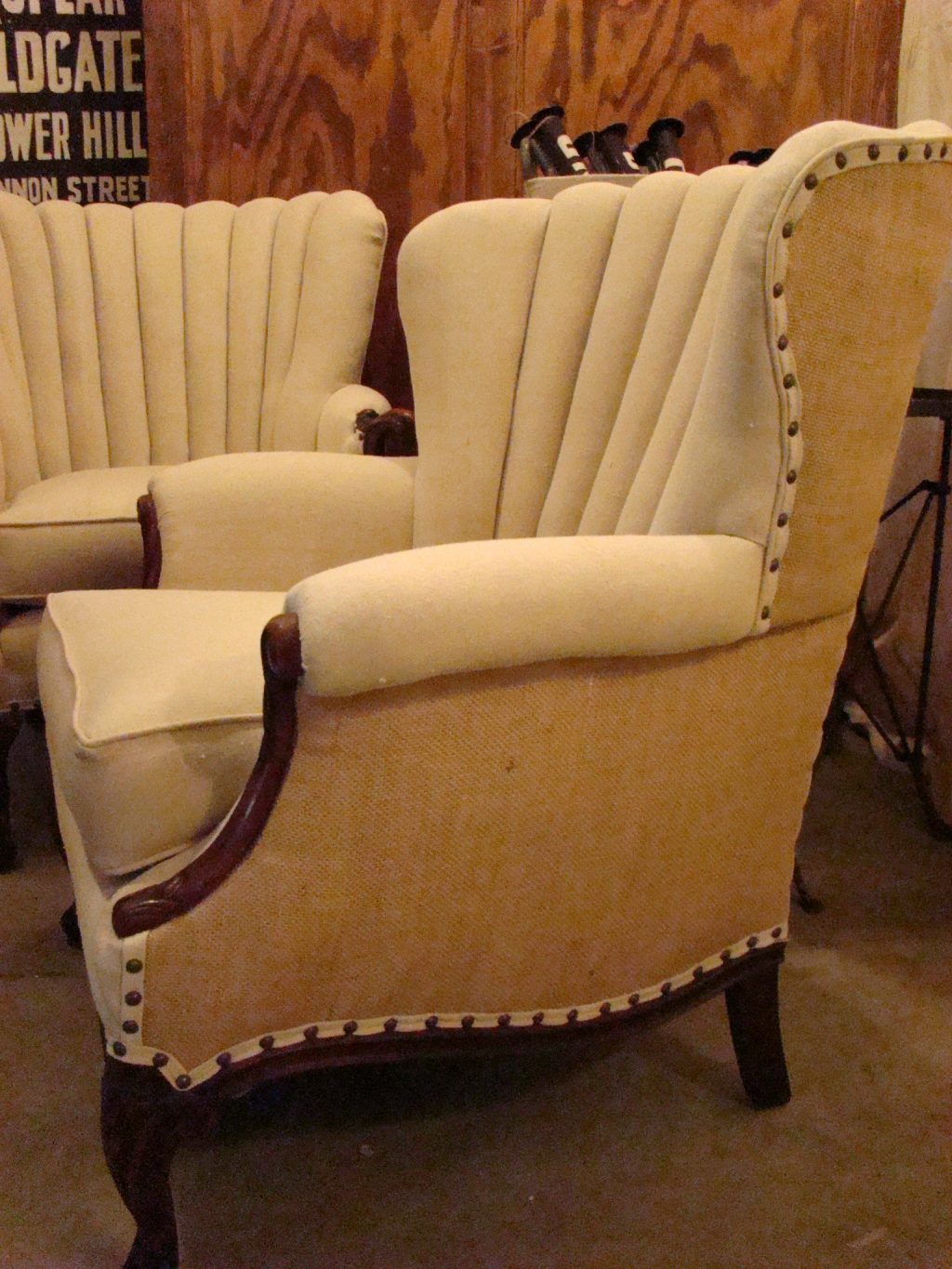 These classic, channel-back chairs are stunners in natural cotton and burlap, with nail-head trim.  They're comfy, too.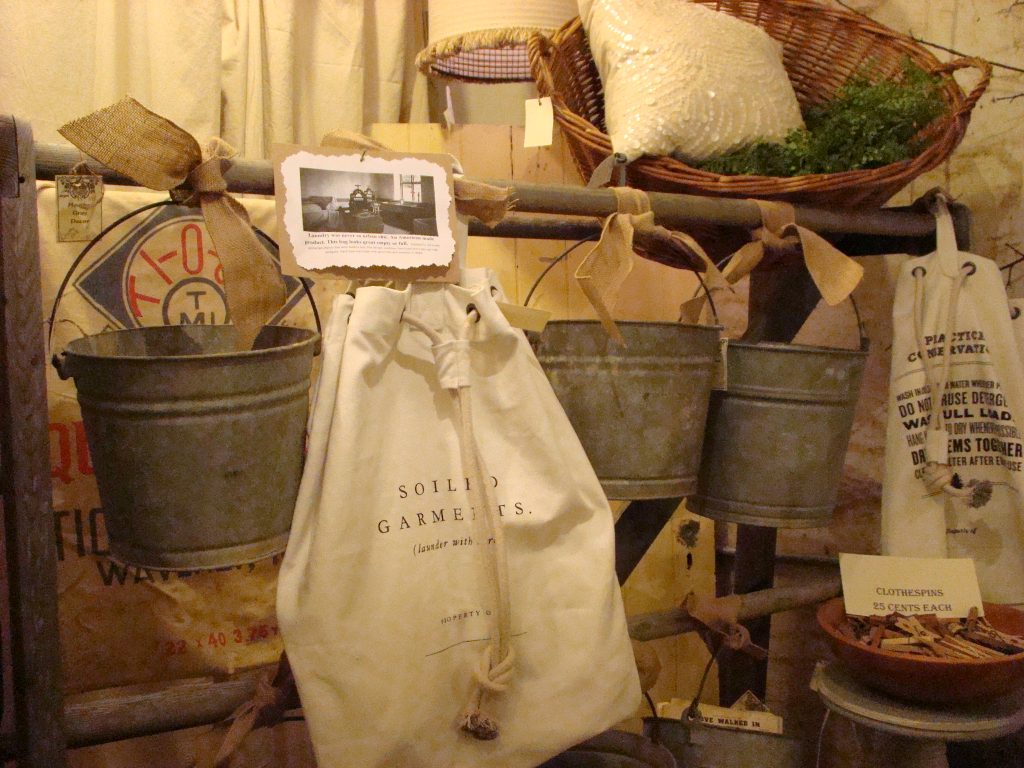 You know how I've been obsessing lately about my laundry room (I think I've got a working design ready, by the way).  I fell instantly in love with these clever laundry bags – they're adorable empty or full!  Check out the playful way the buckets are hung.  What a great way to store all those stray supplies.  You could even stencil each one to further organize the contents.
I'm going to be taking more pictures Tuesday.  I'll post them here for you to see.
Thanks for reading!
Virginia