I just love wrapping presents.  I wrap them, stack them, beribbon them.  It just plain makes me happy.  Here's a little of what I've done this year.
I combined metallic silver mesh ribbon with sheer red for the bow on this one.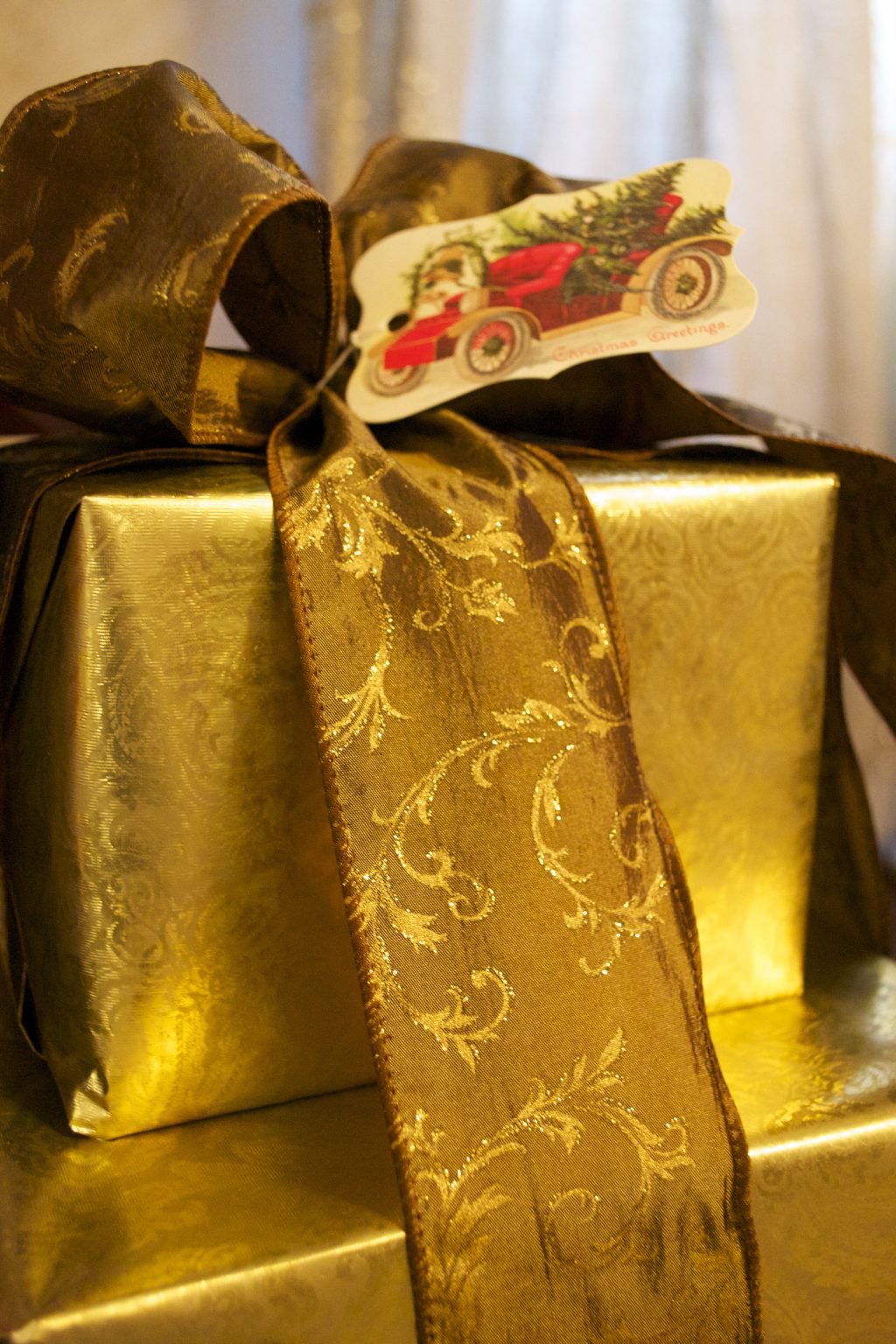 The tone-on-tone of this one was a little more masculine (this stack is for Chip).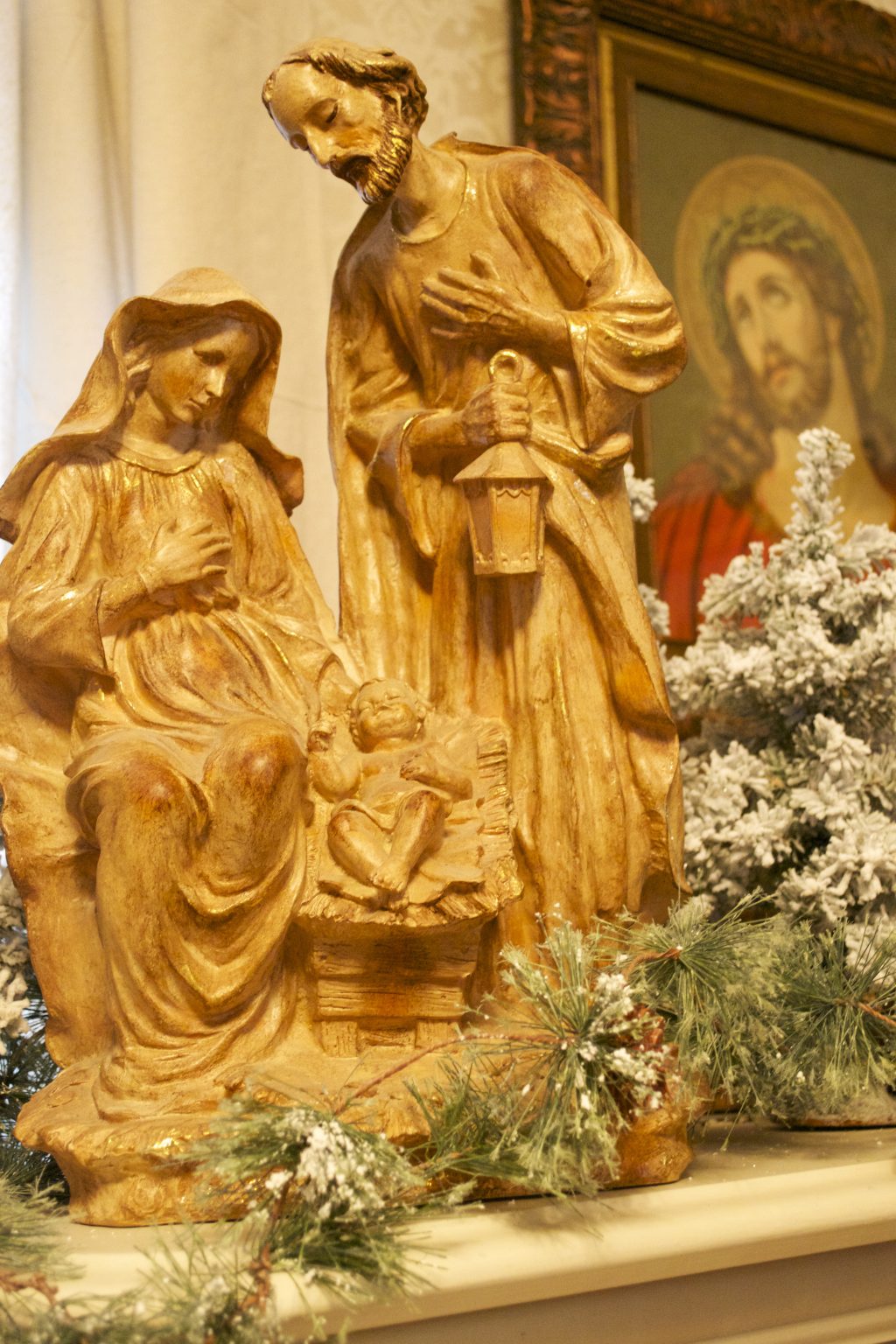 I actually leave this nativity scene out year round.  It's beautiful in its own right.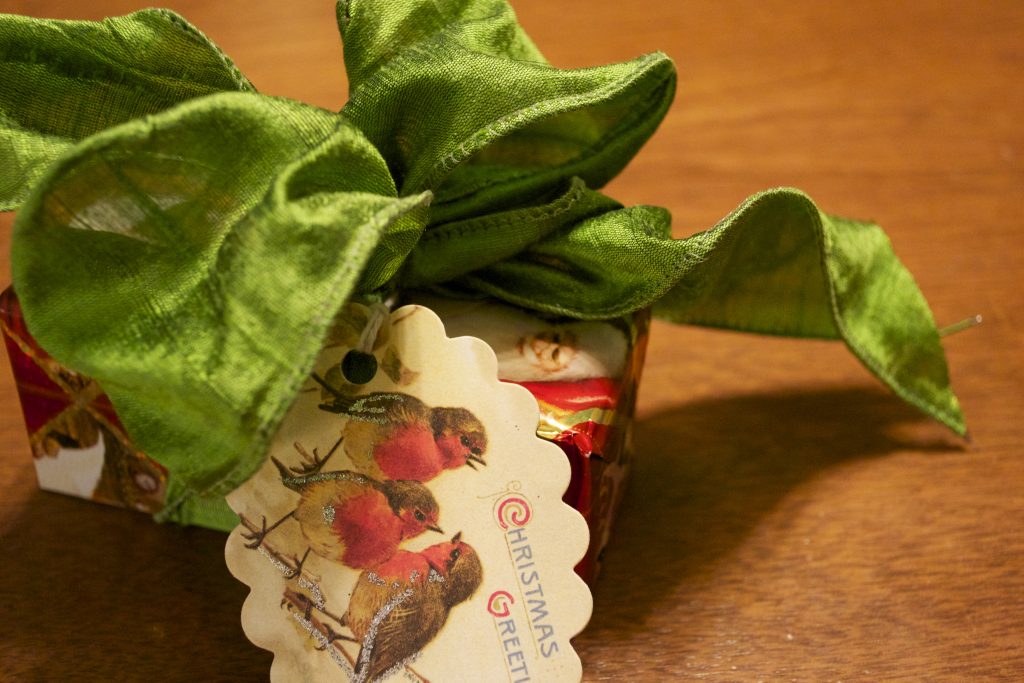 Don't fear using a big bow or ribbon on a tiny package.  This little box is no more than about 2″x4″, and the bow takes it way up in the "I've gotta open this one!" contest.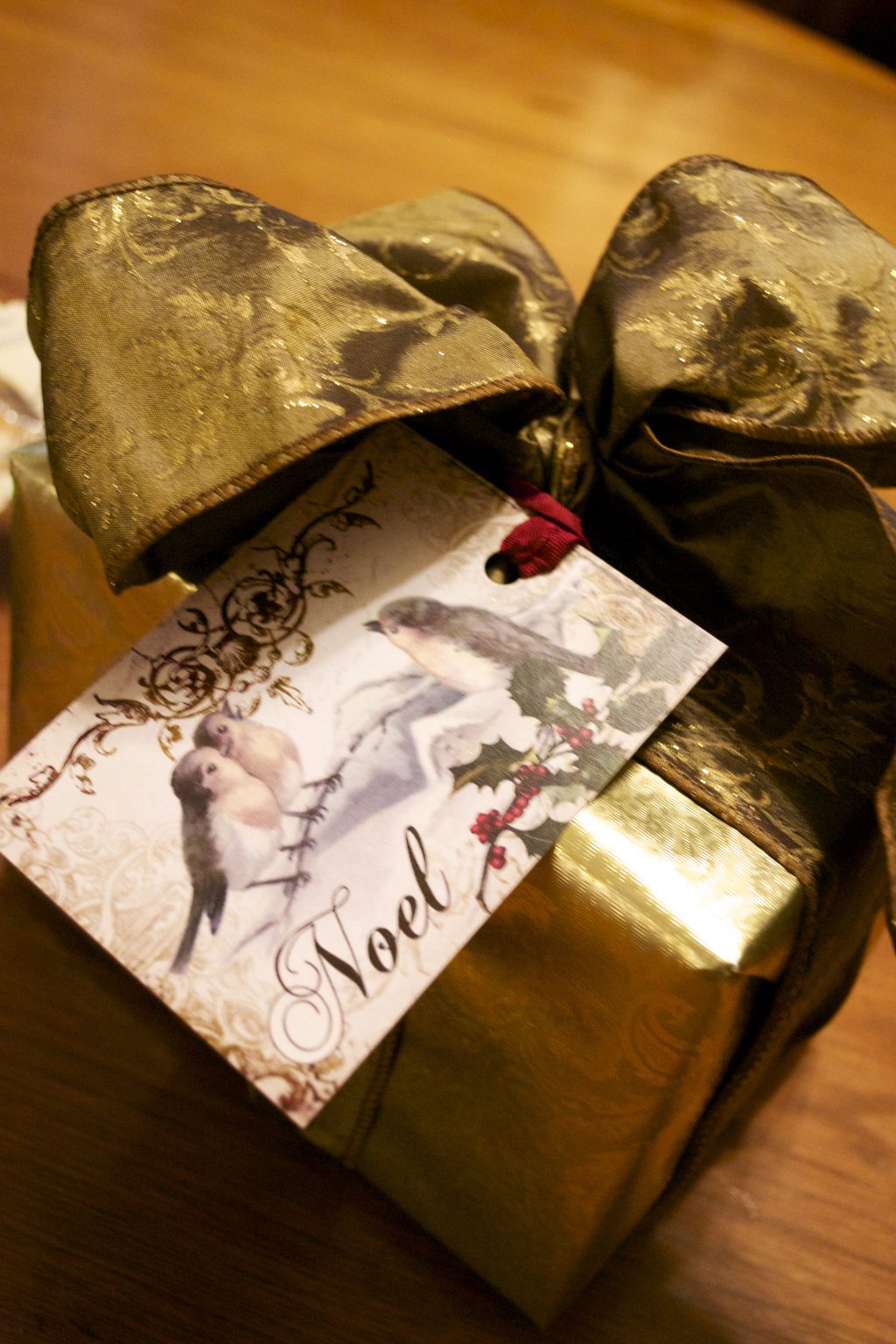 Always finish off your packages with an extraordinary gift tag.  Think of the tag as the jewelry that completes the outfit.  Whether simple or over-the-top extravagant, the tag makes the package.  Remember – it's the first thing the recipient looks at.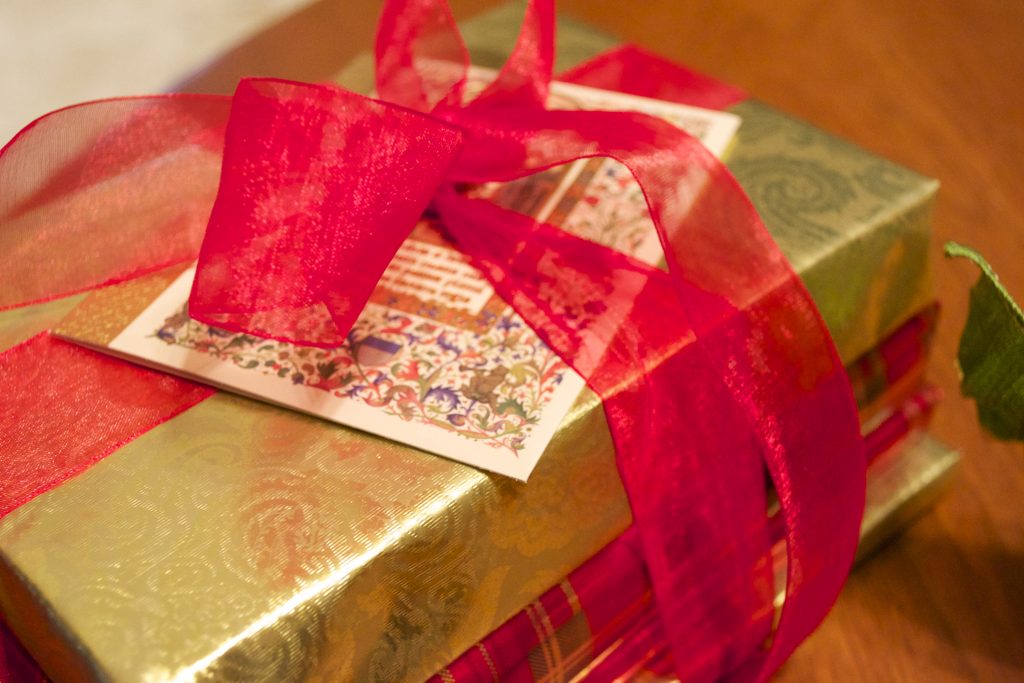 Mix up the wrapping, and pull your presents together with a coordinated bow.  If you don't have a gift tag that'll work, tuck a beautiful card in.
Here's the riot of packages under our tree right now.  In years past, I've used all the same paper and one or two complementary ribbons.  This year the only similarity is the red and gold color scheme.  There are 3 different papers, and countless different ribbons.  I really like this effect.  And it was such fun making each present unique.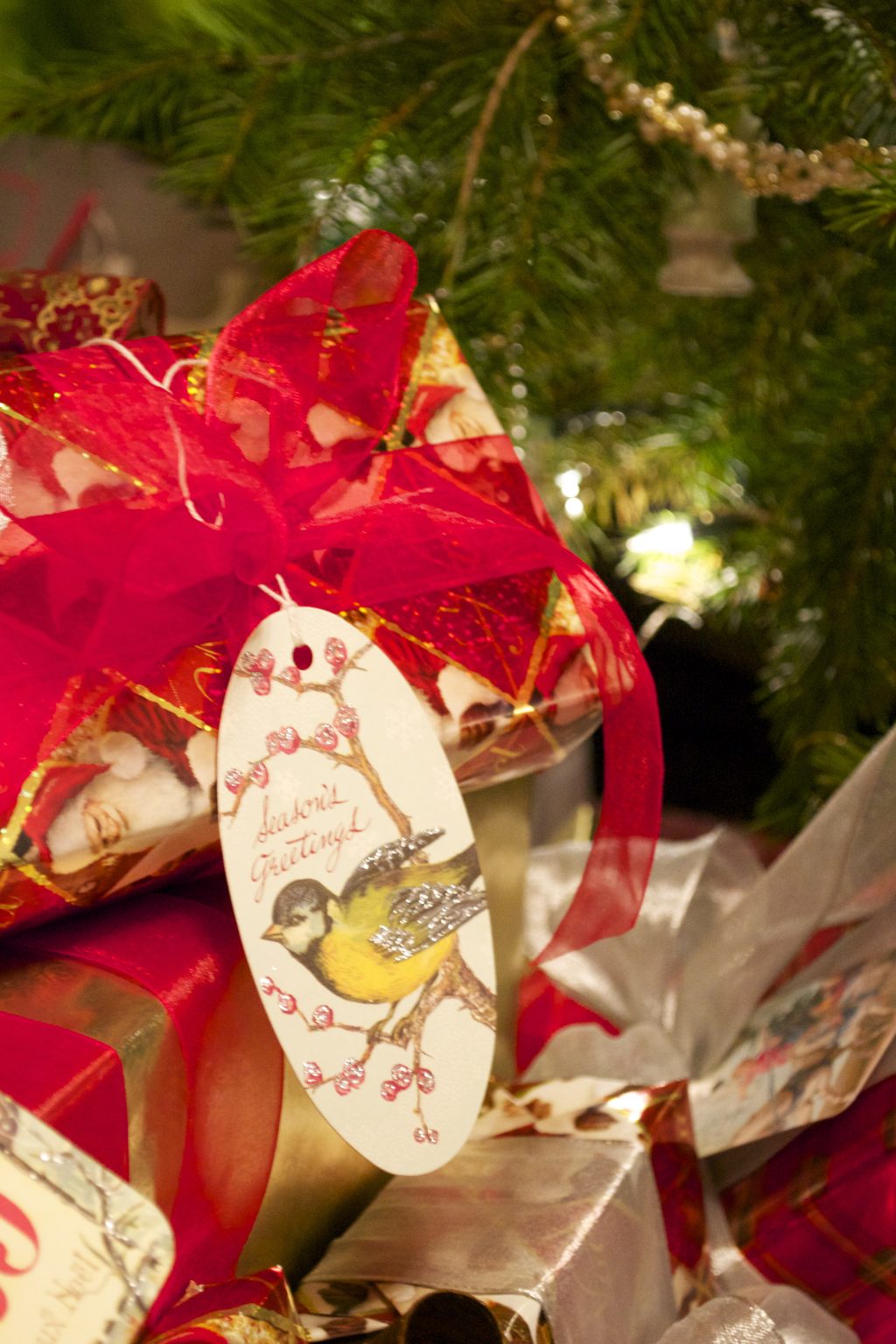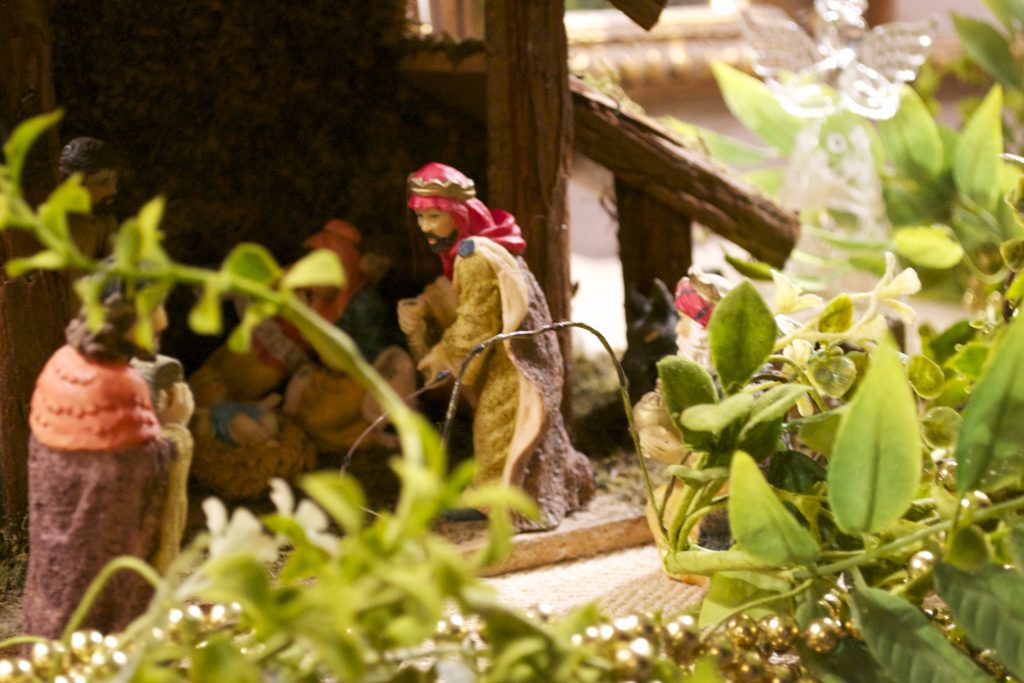 Try interspersing your greenery and holiday bling through all of your holiday displays.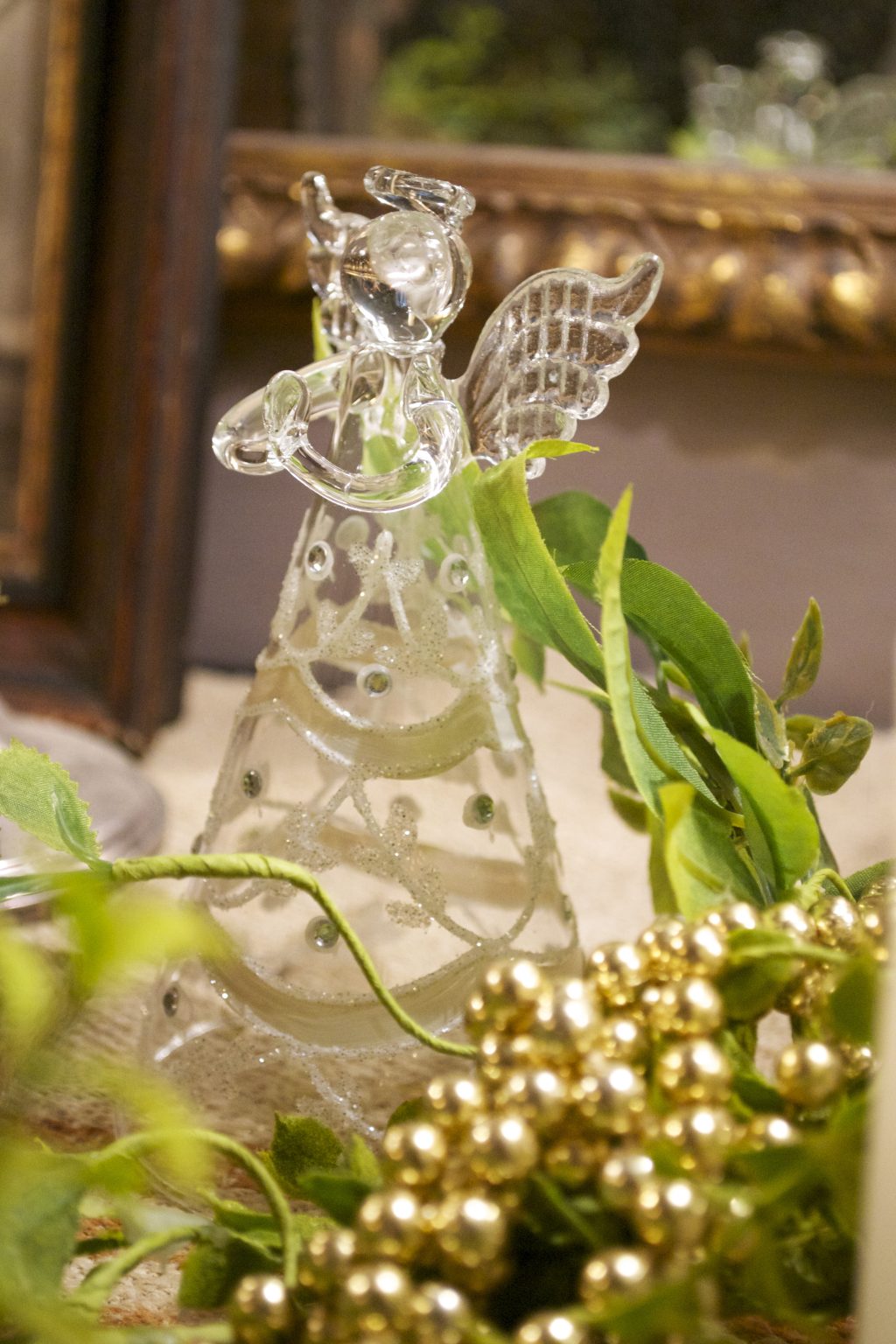 The pretty glass angel is a gift I just received this year from my aunt.  She tucked into my holiday greenery so nicely.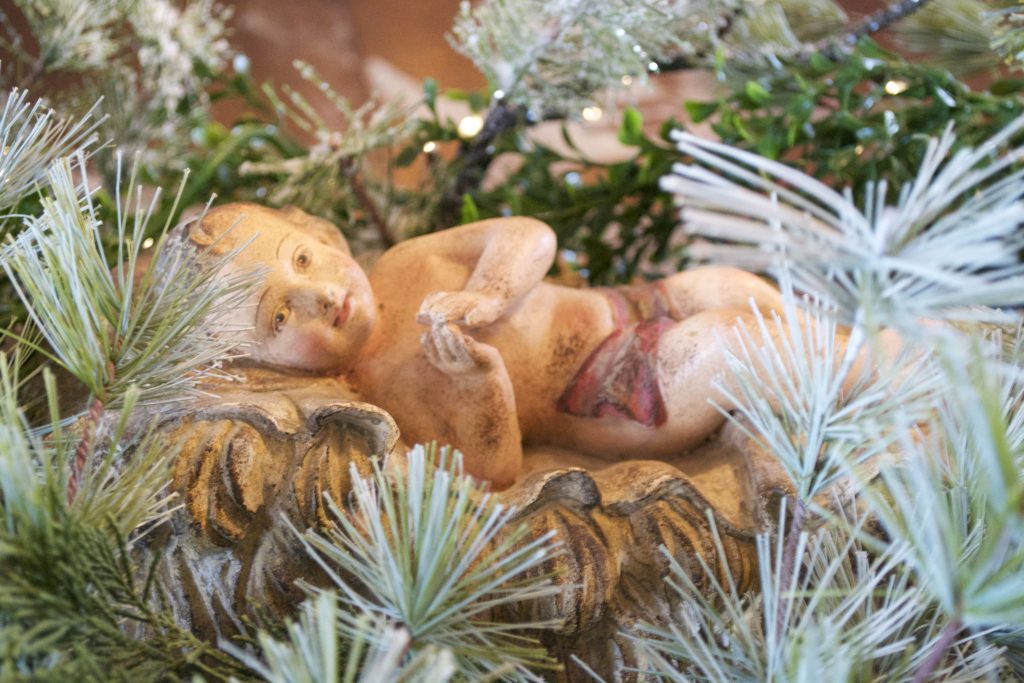 I don't know about you, but I'm very picky about the faces on my statues.  This little Christ Child is just beautiful.  I was so tickled to find him.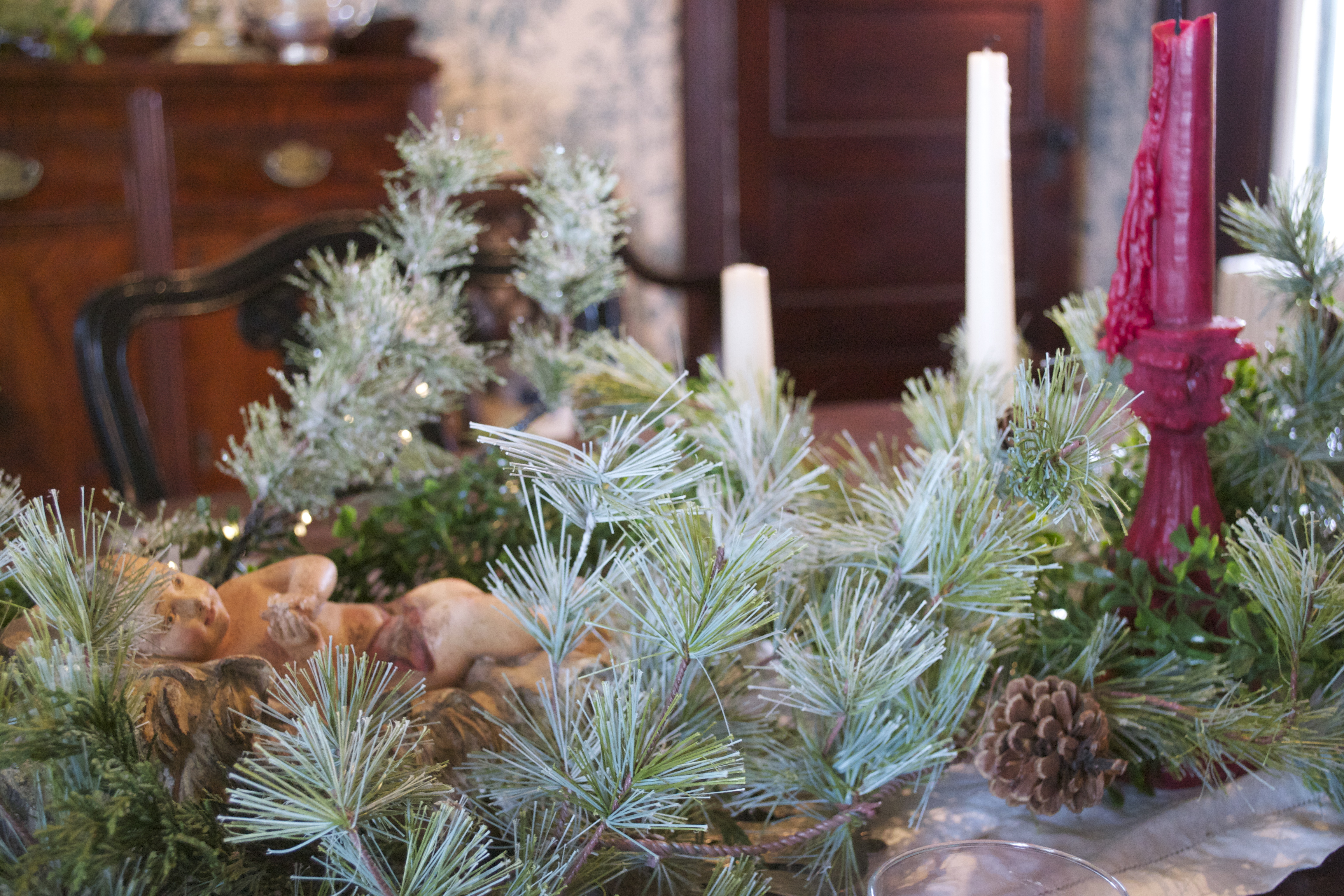 Always bring as many candles to your dining table as you can fit.  The light is bewitching, and they're so festive.  The red ones are a great new find from Bella Villa.   It's a candle and super-ornate candlestick all created from wax – the entire thing burns.  So cool.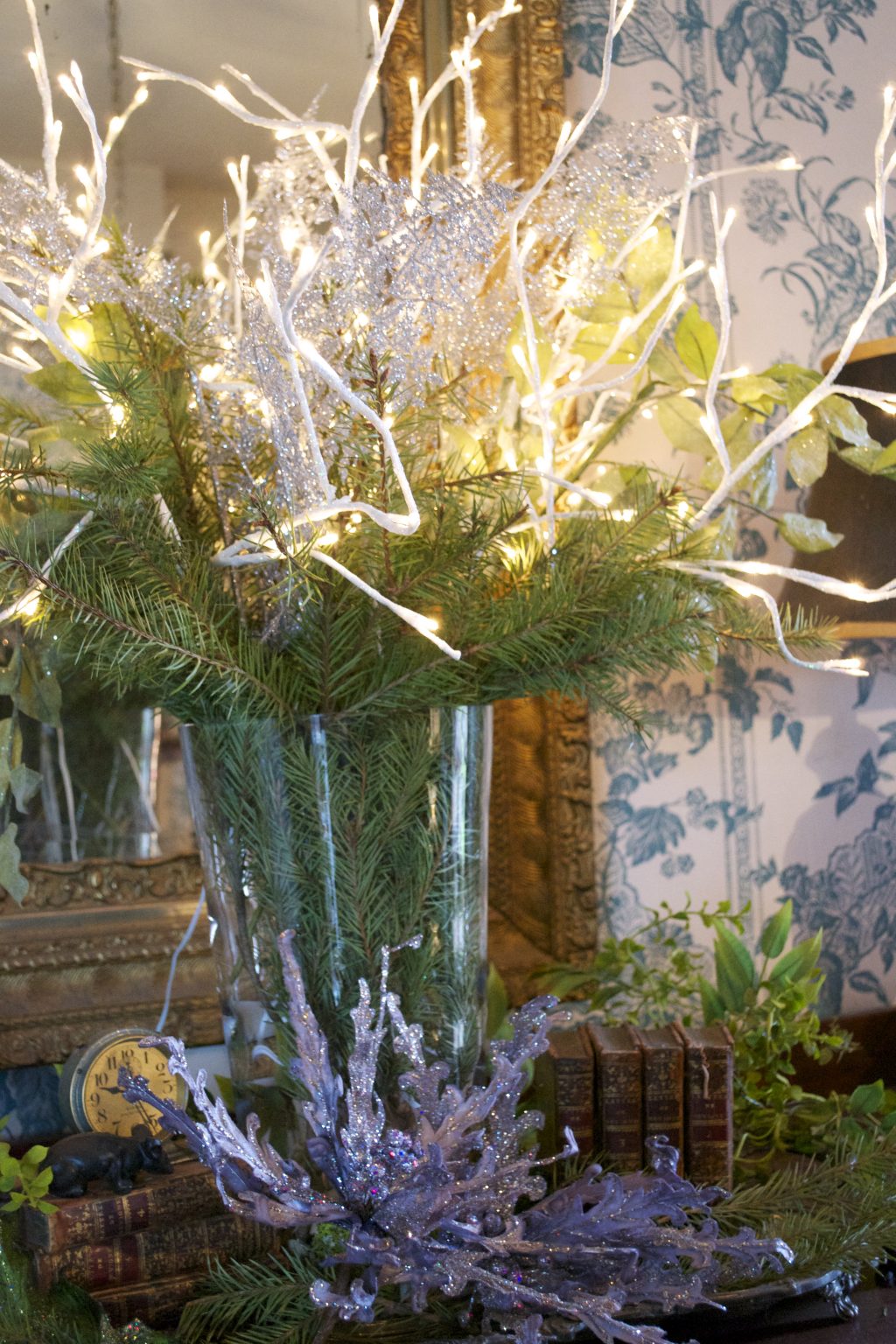 If you love your displays from one season, just tweak it for the next one.  I just loved my sideboard display from fall, so I simply traded out the amber light branches for the frosted white ones.  Then I tucked greenery and glittering silver sprays for a dramatic Christmas effect.
I hope you're having a warm and peaceful Holiday Season.  It's actually snowing here today, and we're having a truly whiter Christmas.  I'm so looking forward to heading out to Christmas Eve Mass in the snow, and walking through the streets of downtown Frederick as it becomes covered in its winter blanket.
Merry Christmas to you all!
Thanks for reading,
Virginia