I don't know about you, but I'm additcted to renovation shows.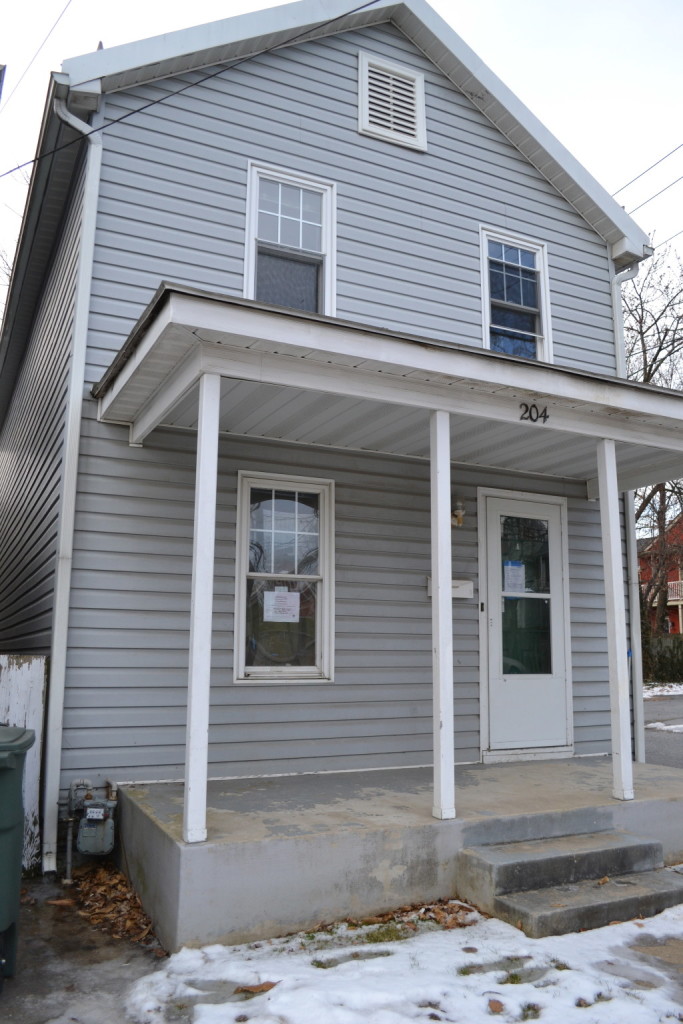 To me, the older the better, the sorrier the condition, the more rewarding it is to 'bring it back' from the brink.   So imagine my delight when a dear friend who owns a number of rental properties mentioned to me that he has some older ones he's purchased that he thinks would make good 'flips.'
Oh, and, by the way, would I give him some design tips.  Would I?!!  He didn't even have to ask before I already had plans in my head!  The idea that these visions could be made real was indescribably exciting to me.
So here's the first one.  It's in downtown Frederick, about 1/2 block from the hospital.  It's non-descript right now.  And you must keep in mind that these houses are going to sell in the $195-200K range, so budget is a real concern.
We'll start with the exterior front.  Here's what I propose:
Start with the proportions.  The spindly porch posts are the first thing I noticed, so they're the first thing I addressed.  They'll be wrapped to make them about twice as large.  Still square posts, but substantial, with nice, deep footer trim.  Next order of business is the windows.  Budget is an issue here, so the windows will stay as they are, but a quick visual fix is the shutters.  Here we'll use wood shutters (NOT the fake, plastic kind), and paint them black.  The storm door (yes, sadly, we must have a storm door), will be replaced with a full glass one, and the front door will be painted a mossy green, or possibly a soft blue.
Here are some of the inspirations I've had: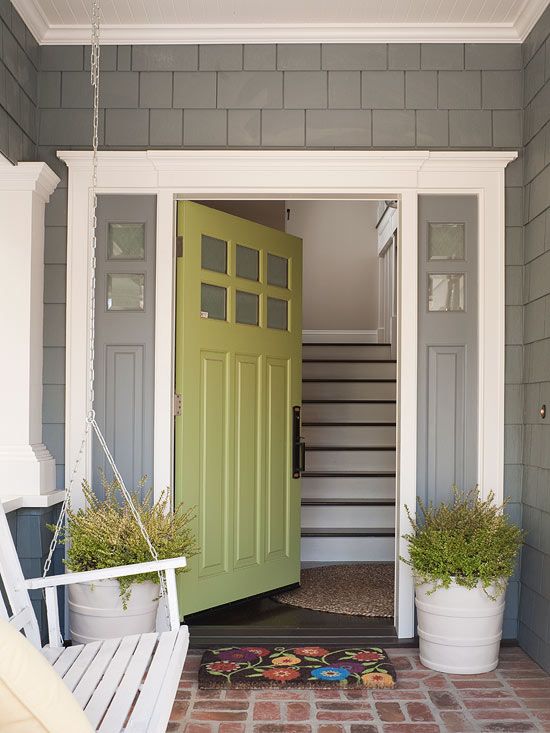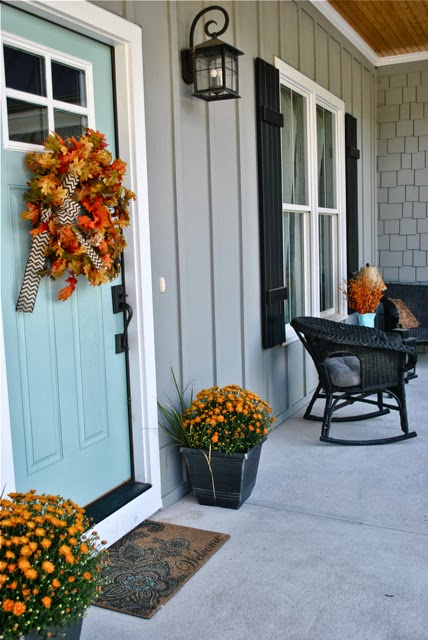 Here's my porch light choices:

    This first one is actually 17″ tall, and black.  It's my first choice.

This second one is about 13″ tall, and I think the galvanized grey could give it a fun cottage feel.   I'd rather go this direction than cheap out on the lantern style and have one that was just too small.
Walls are already coming down inside,  we've had a snafu with the bathroom floors which has required some rethinking, and I'm getting my paint colors together.
I'll take you inside next time, and you'll get to see what we're dealing with.
How do you like it so far?  Thoughts on my inspiration/suggestions?
Thanks for reading,
Virginia