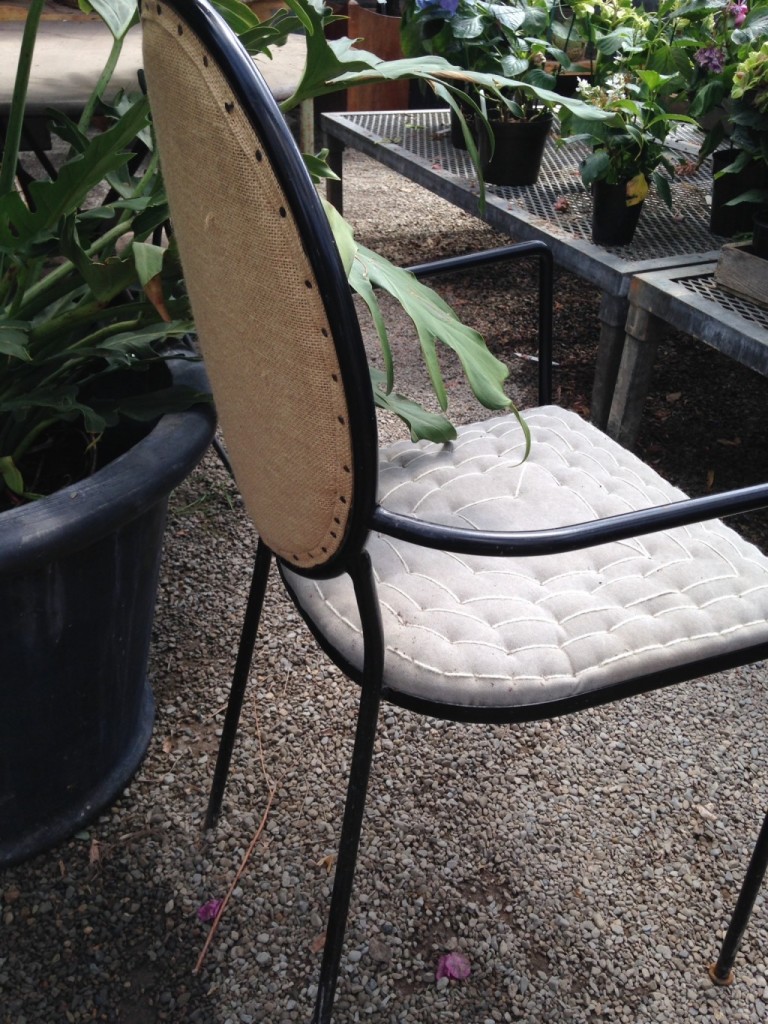 Here comes Spring, and I'm sooo ready for it!   As the snow ebbs away, I'm plotting the placement of my outdoor furnishings, and contemplating which pieces need to be replaced.   For inspiration I've gone back to some photos I took last Spring at Anthropologie's Terrain home and garden store, just outside Philadephia.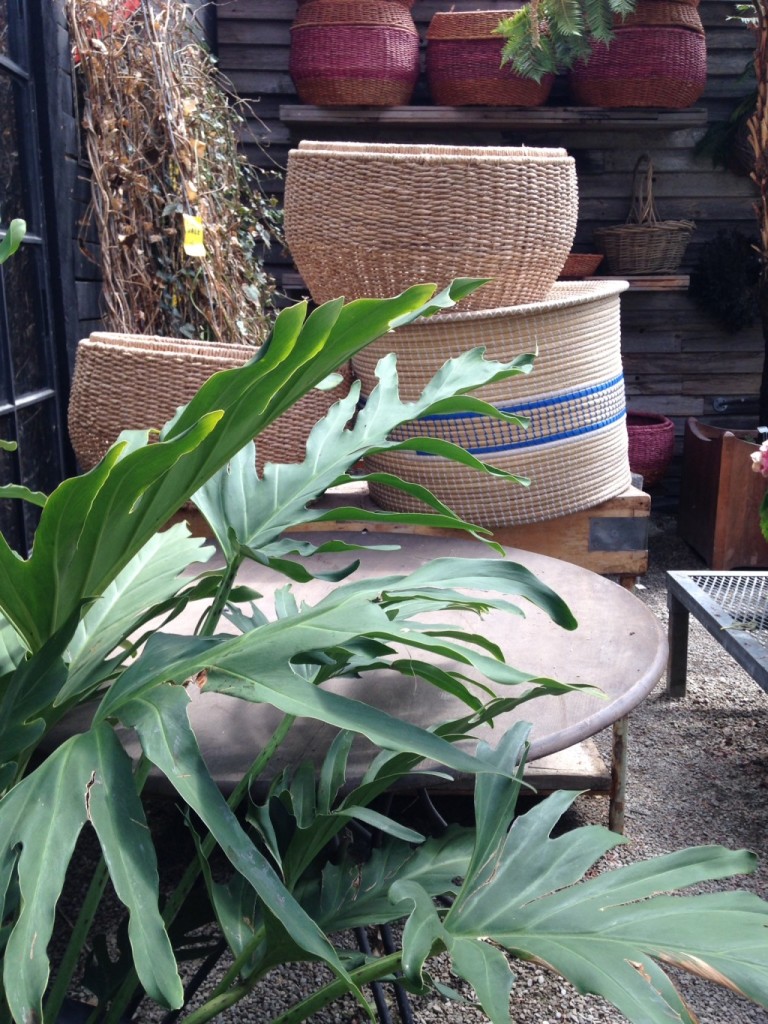 I just love the seemingly random display of textures and shapes.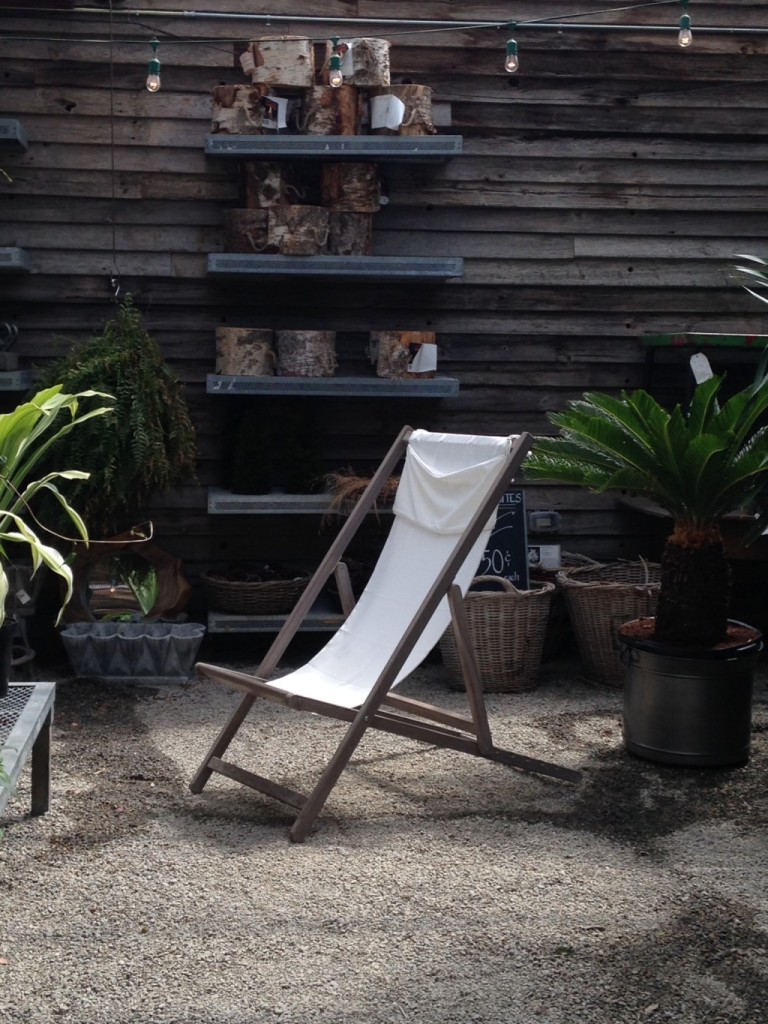 Look at how sculptural this single, folding chair becomes when placed just so.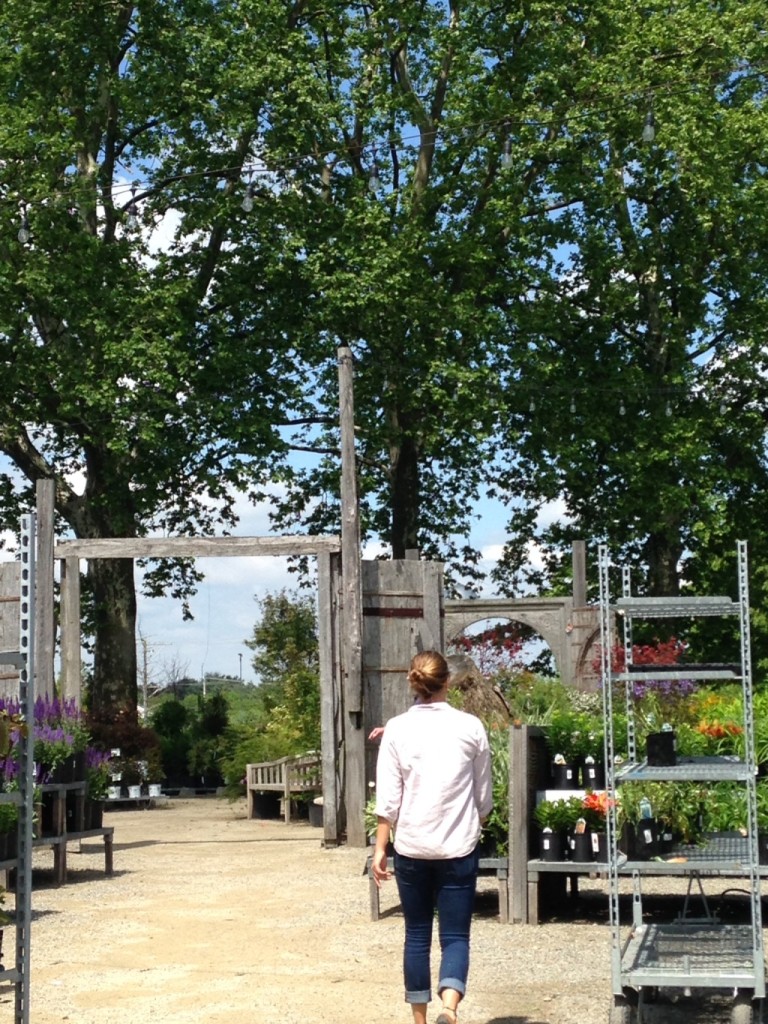 And, oh!, I just can't wait to see racks bursting with plants in the local nurseries!
TIP:  Don't be tempted by Walmart's early, cheap selection.  For the BEST results, rely on your local nursery with their locally/regionally sourced material.  My favorite here in the Frederick area is Thanksgiving Farm.  Most of their plant material is grown right here, so I know they will do well in our environment.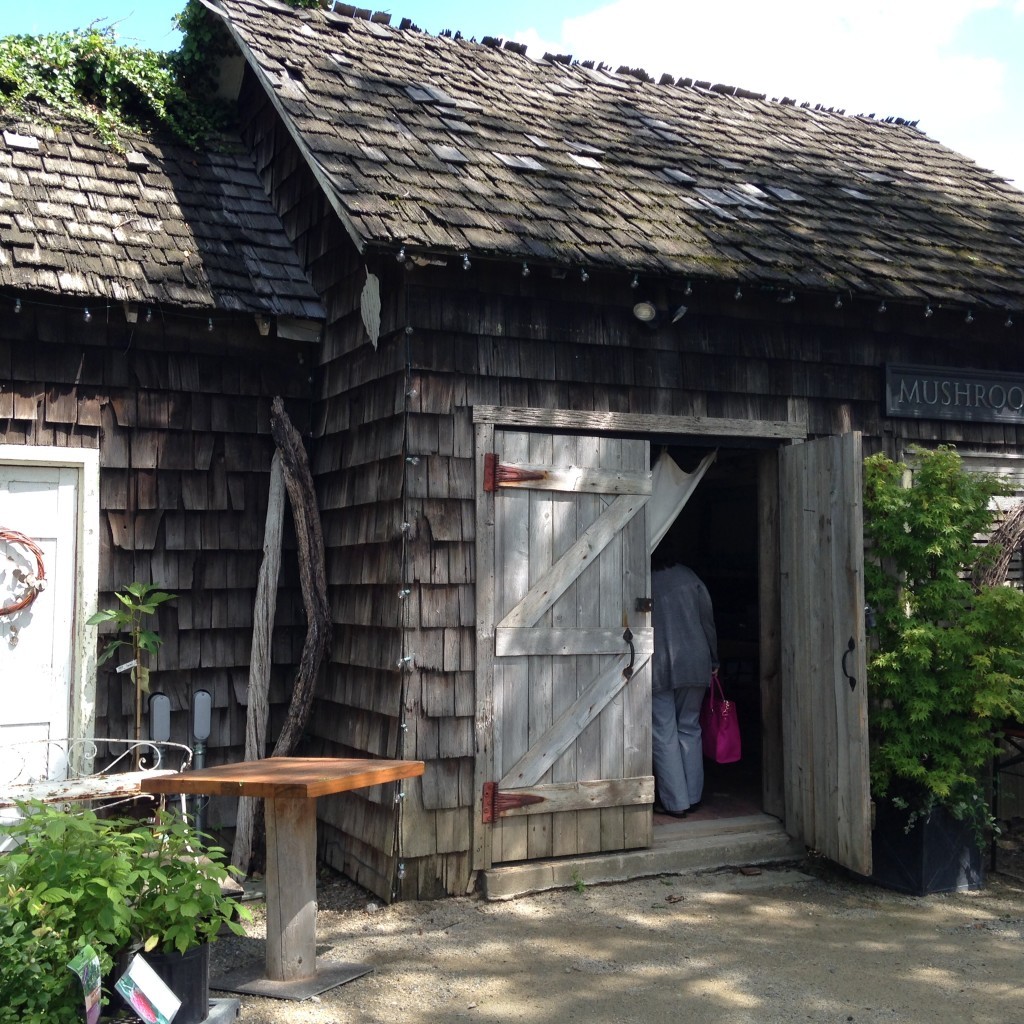 Not unlike Chartreuse & co, Anthropologie's Terrain is made up of a charming collection of buildings.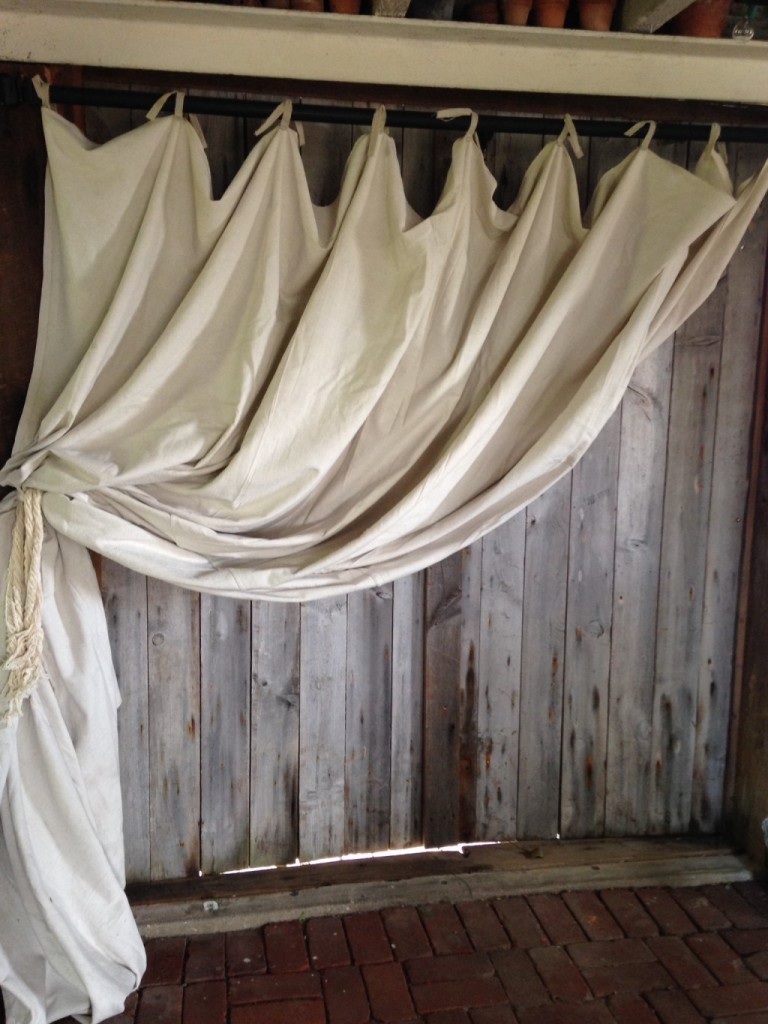 I loved that they embraced the beauty of drop cloths – a staple in all my decorating, at Chartreuse & co and in my home.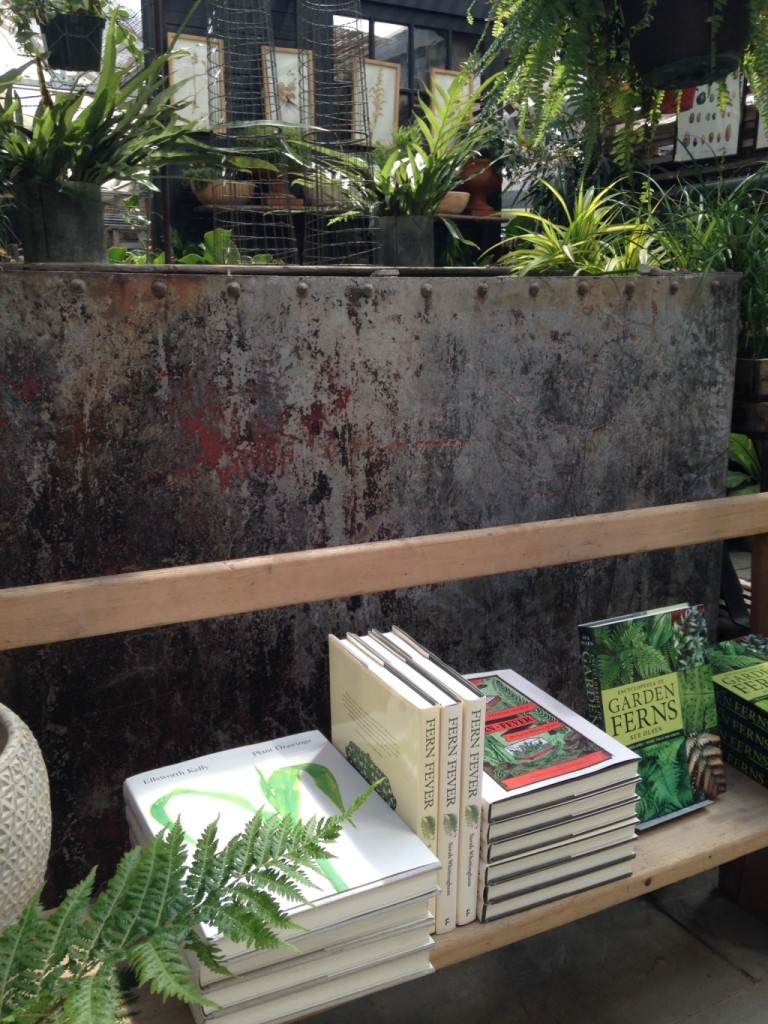 This galvanized container holds a water garden, complete with a fountain.  For me, water is as essential to the garden as a fireplace is to a home.  Moving water draws you like nothing else in nature.  Don't know how or where to begin putting water in your garden?  Try our own local Lilypons Water Gardens.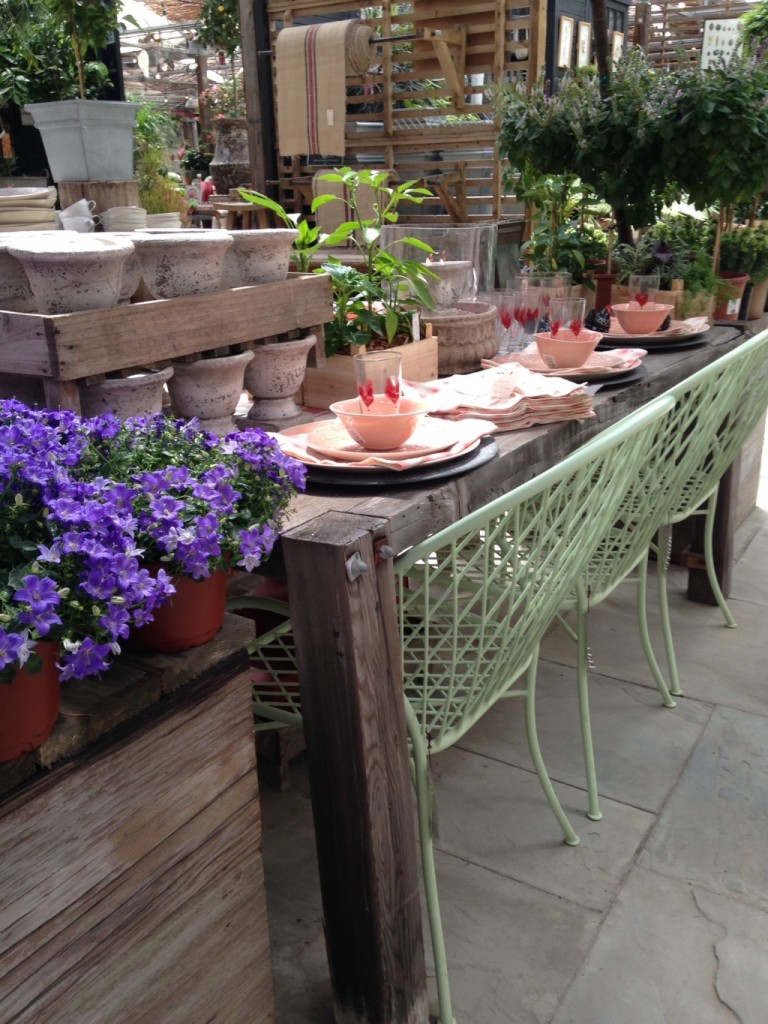 Outdoor dining is a priority for me.  Chip, my husband, loves to grill.  I love to keep the cooking outdoors, and few pleasures rival sipping icy drinks on the patio as the sun sets.   Love the contrast color of these cheeky chairs.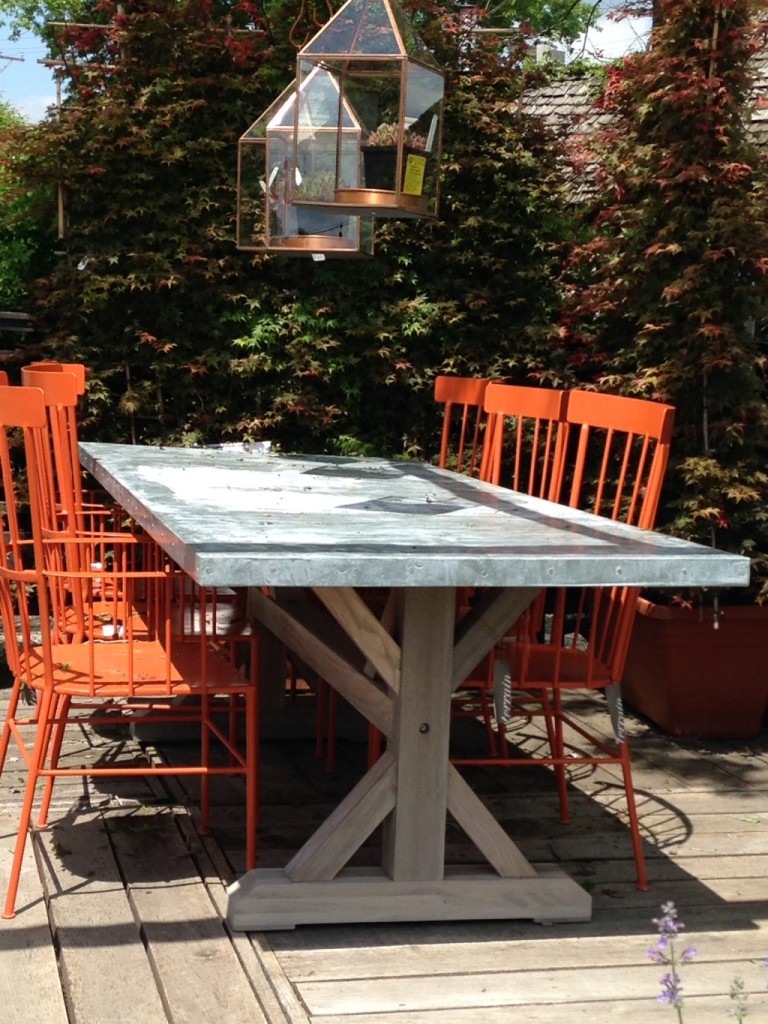 Copper and brass features are looking so fresh!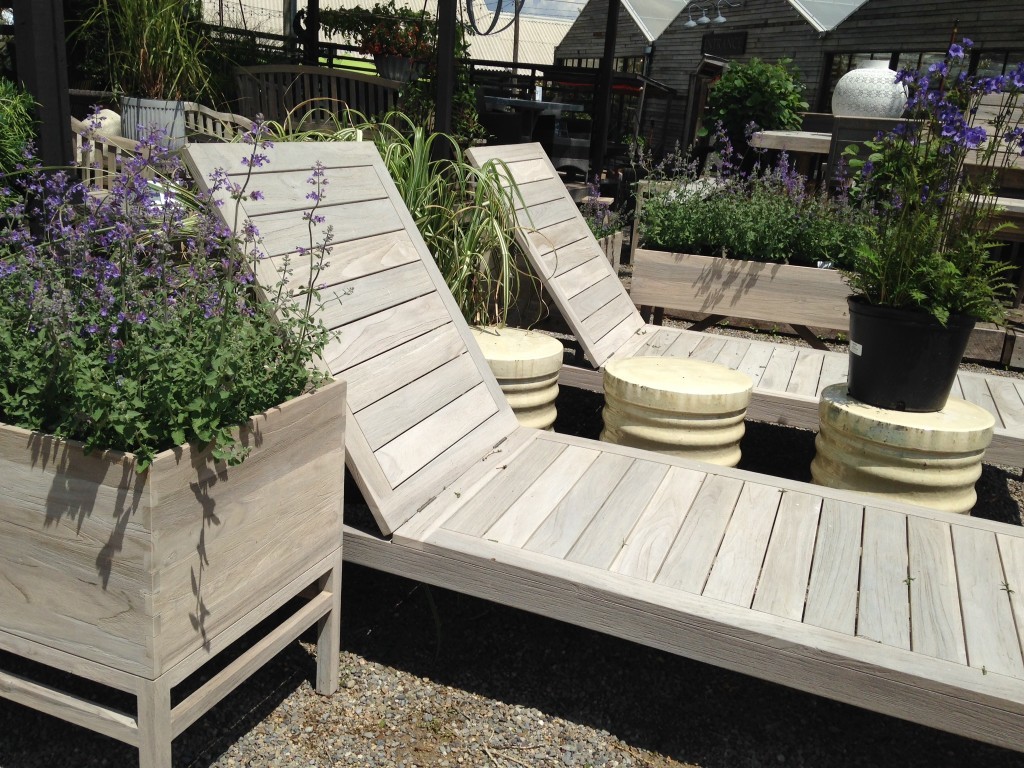 Hope you enjoyed this early trip to my favorite outdoor-living store.  It's got me in the mood for Spring!
Thanks for reading,
Virginia