I love road trips.  And they're especially fun for me when they involve a little hunting.  For Chip, hunting means guns, ammo, and meat in the freezer.  For me, hunting means something quite different.
I begin such trips with the Suburban emptied of seats and debris.  So it's basically a pickup truck with a roof (and sometimes I really resent that roof . . .).   Next, the requisite Starbucks drive-thru.  Essential to my sanity and happiness.  And what makes it extra fun is when you've got a buddy who is every bit as excited about the day as you are.  On this day it was Cathy of Heather Grey Designs.
Naturally, the day we chose was over 95 degrees.  But we were undaunted.  Loaded with 8 bottles of water, suntan lotion, and granola bars, we were ready for anything. Here are some photos of our finds: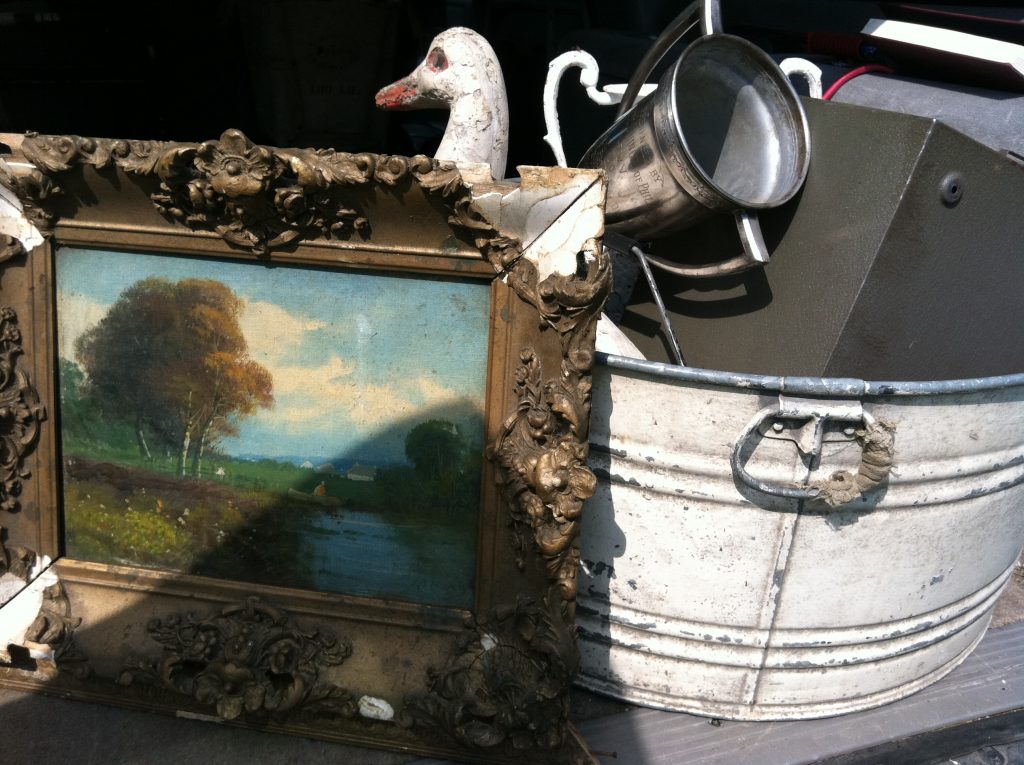 Love this oil painting!  I realize that it's beat up and chipping, but there's just something about it that I love.  (Don't tell Chip, but I may have to keep it.)  The big galvanized tub is cooler than it looks in this photo.  It was white washed ages ago, and has such a great patina.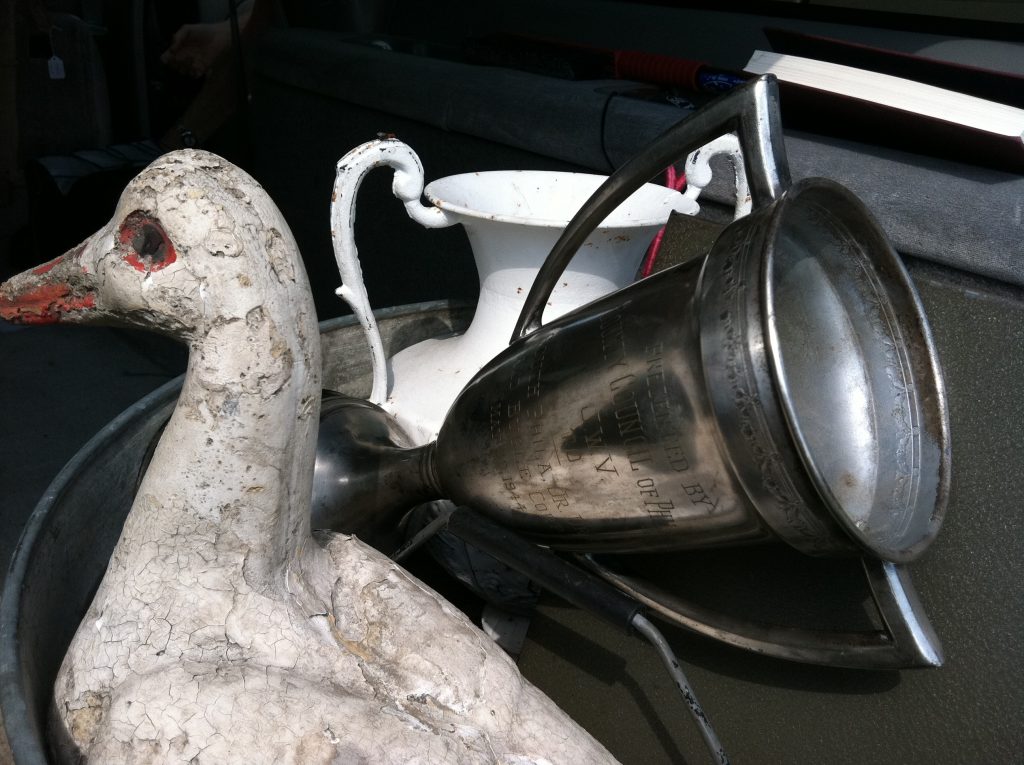 The concrete duck and metal urn are Cathy's.  Both great finds.  The carelessly tossed trophy is mine.  Don't let the haphazard-looking packing fool you;  each one of these items is precious to us.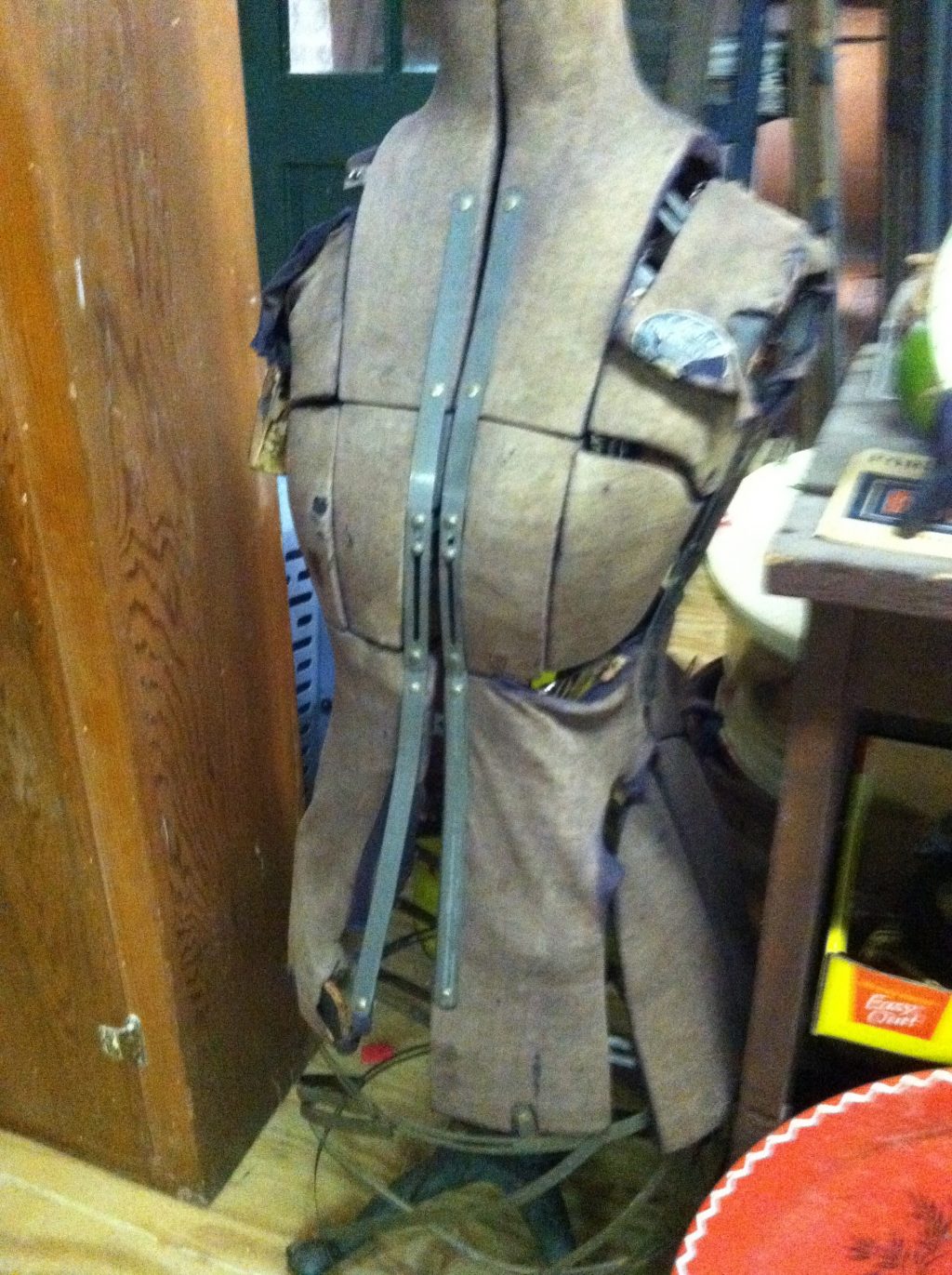 What is it about old dress forms that I love so?  And the more dilapidated it is, the more I want it.  She's already in the barn!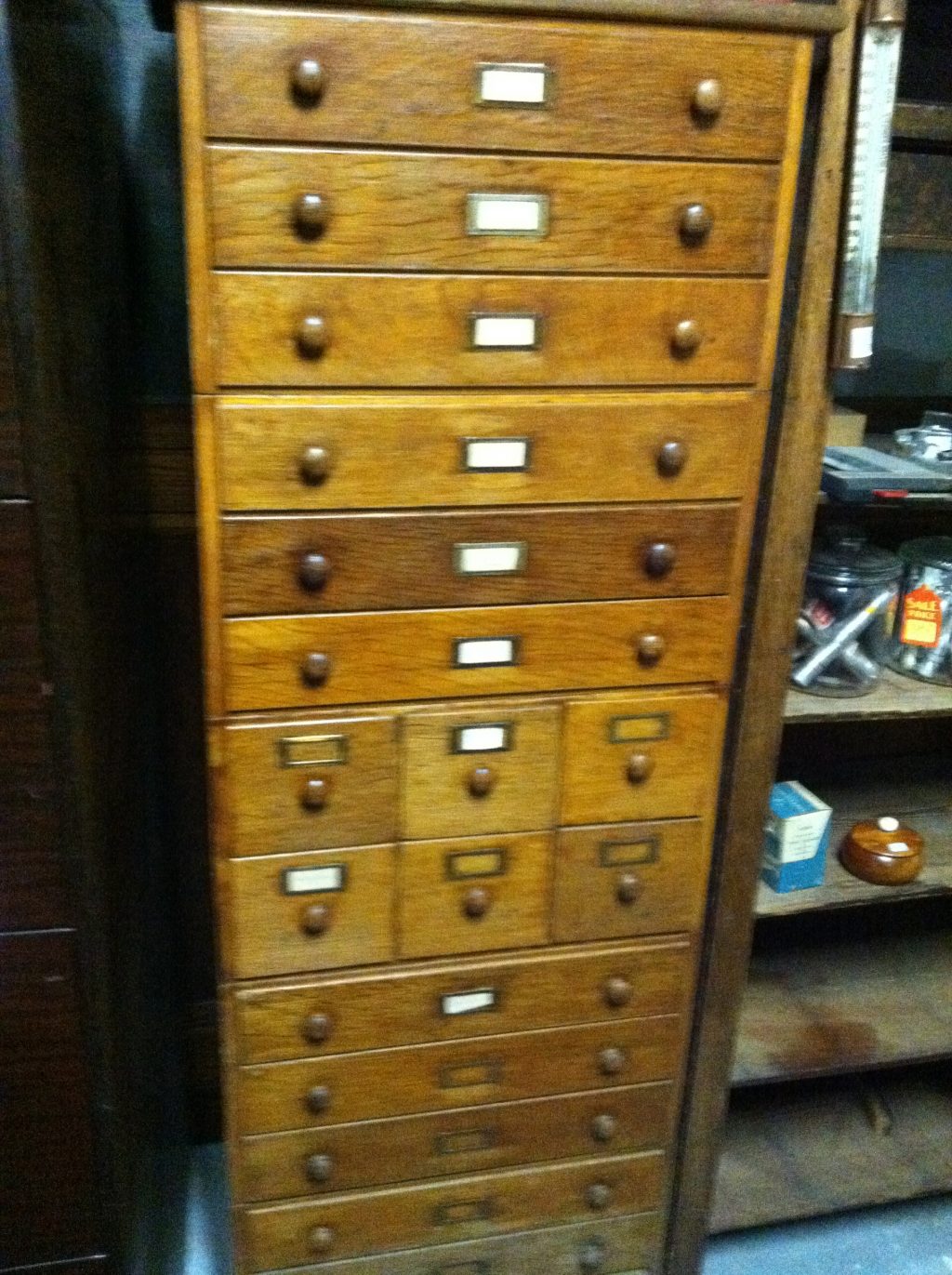 Such a nice cabinet.  It was so tempting, in excellent condition, with all its drawers.  But the price was just too high.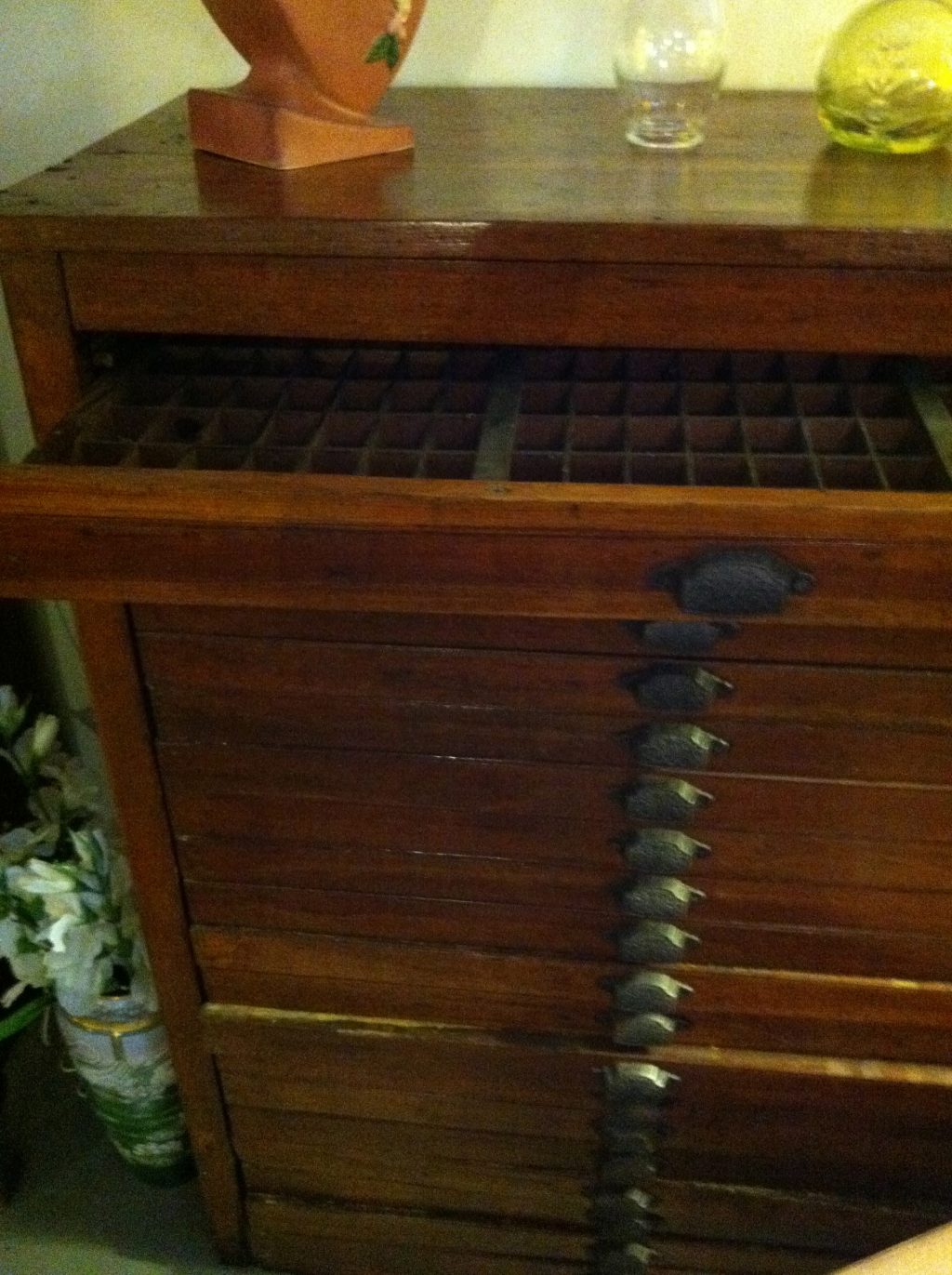 This old printer's cabinet I absolutely loved.  All the drawers were there.  The hardware was original and so beautiful.  But at $700, I just had to leave it behind. It was a super successful trip, though.  We filled the Suburban to the point that the young men helping us pack the last pieces simply did not believe it would all fit.  But they didn't know with whom they were dealing.  Cathy and I climbed, pushed, shoved, cajoled, and, in the end, fit 1/2 dozen paintings, mirrors, 4 chandeliers, a chair, 4 tables, books, tags, trophies, china, lamps, a dress form, a 3′ diameter galvanized tub, and a 5′ solid concrete statue.  Yes, we know how to pack.  And all that water we brought?  Would you believe we drank all of it?  And never had to use the bathroom.  That's just how hot it was. Altogether a great day. Thanks for reading, Virginia