I'm totally in a garden state of mind. Our new landscaping is coming into full bloom, and it's just been decorated with some great vintage treasures. Here's few of my favorite images of it: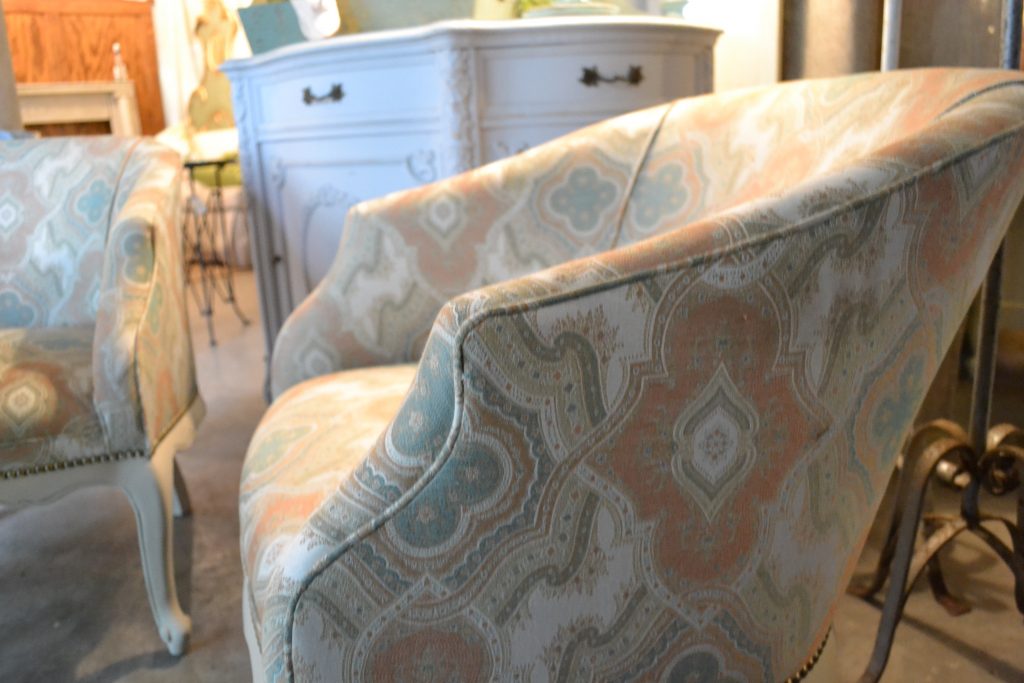 These sweet little chairs take on an sculptural appeal in the garden.  The green chest adds just the right punch of color.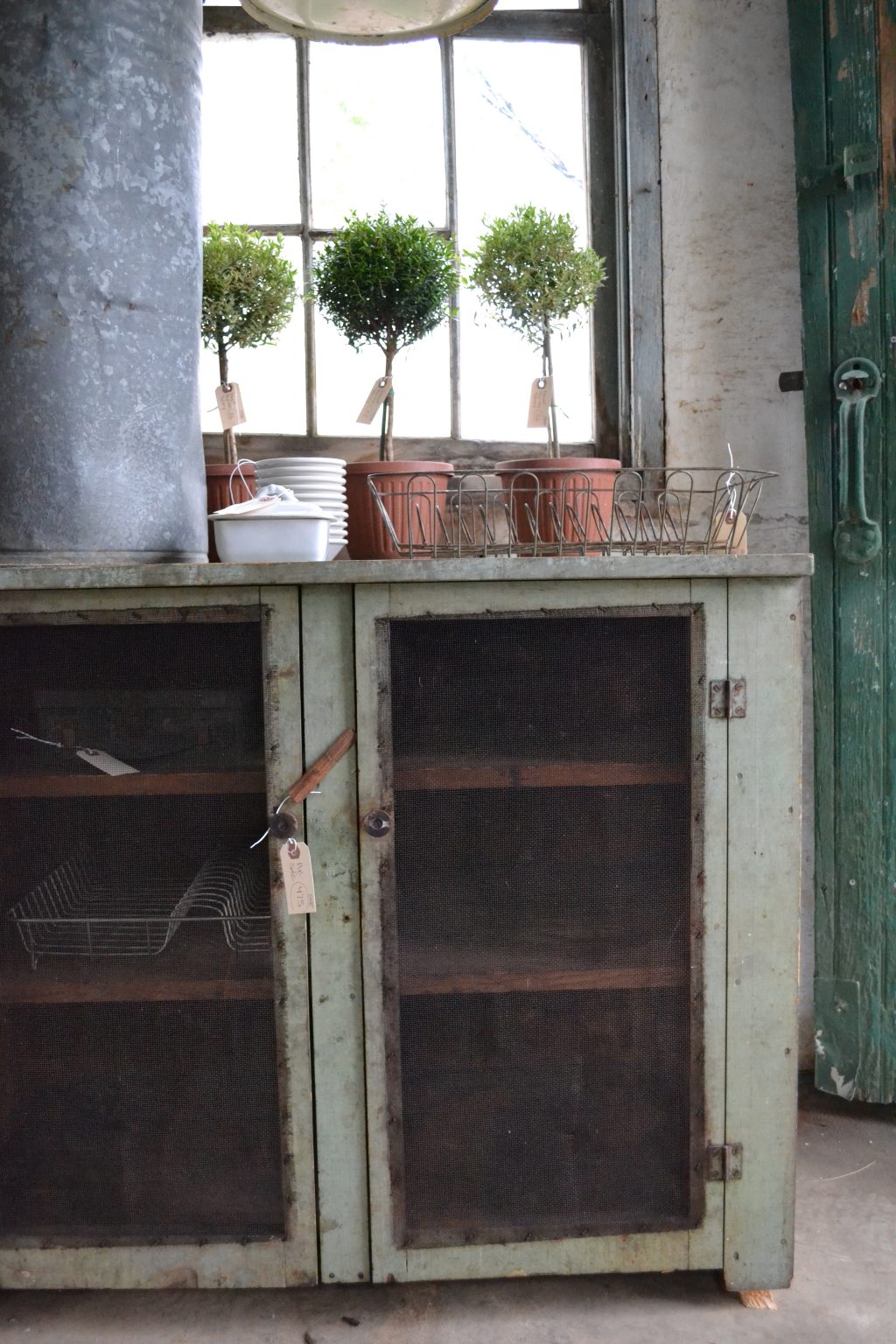 In the little spring house, which the new landscaping surrounds, has a fresh look, too.  This pie chest and its topiaries are just the right balance for the weathered door and walls of this beautiful space.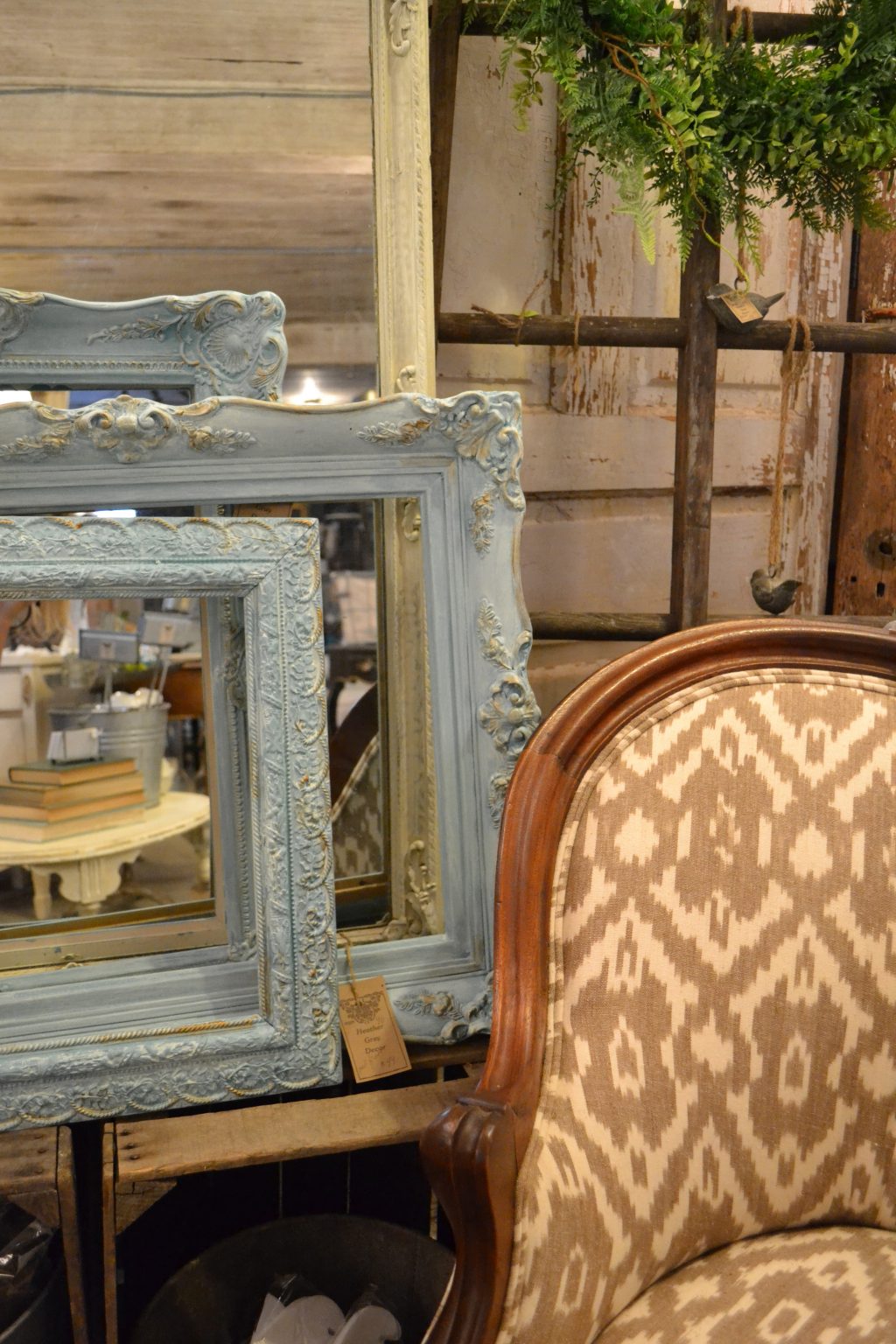 Vintage trellis growing out of our boxwoods – which we planted in an old, concrete water trough.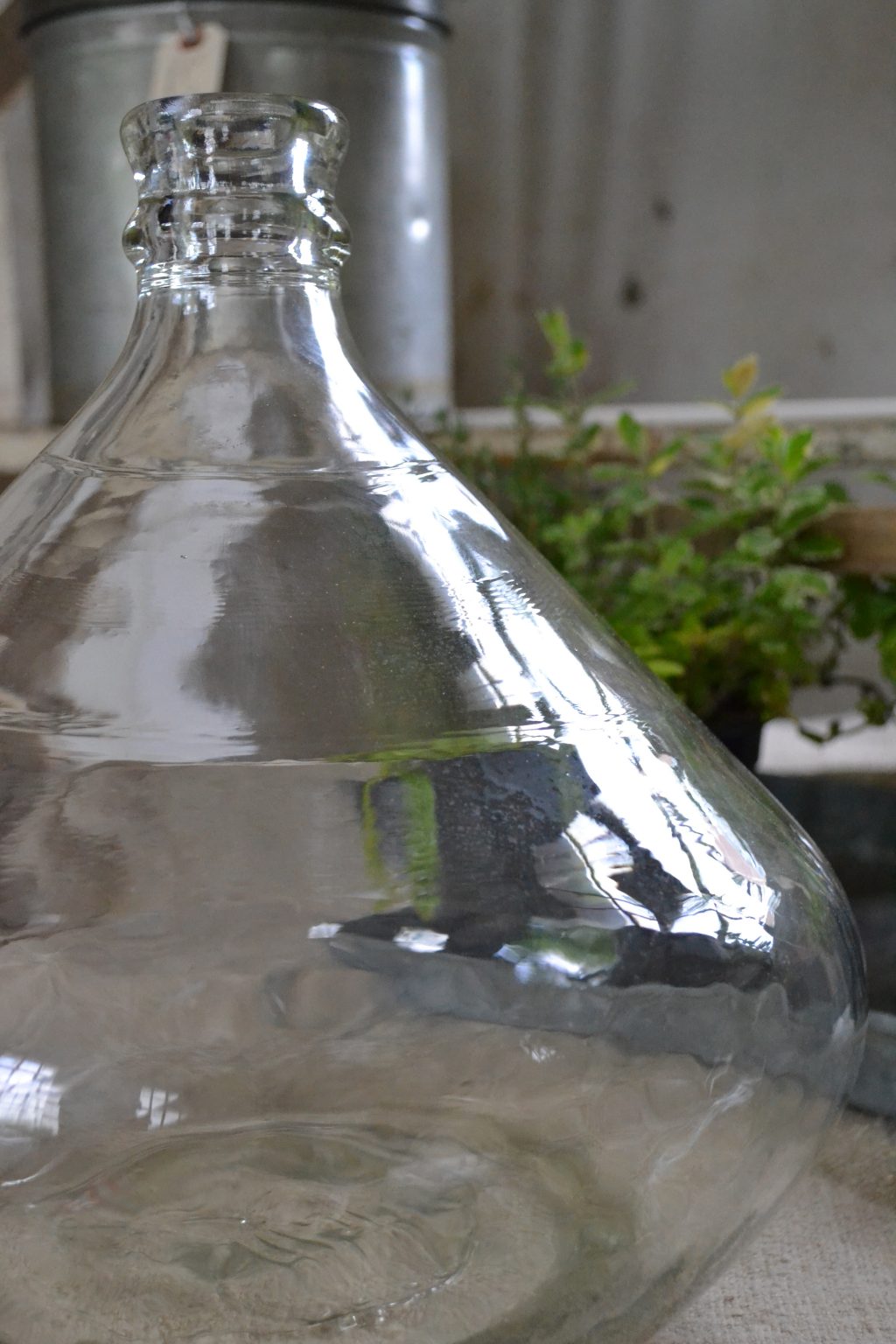 I love how this vintage bottle reflects the soft light of the stone house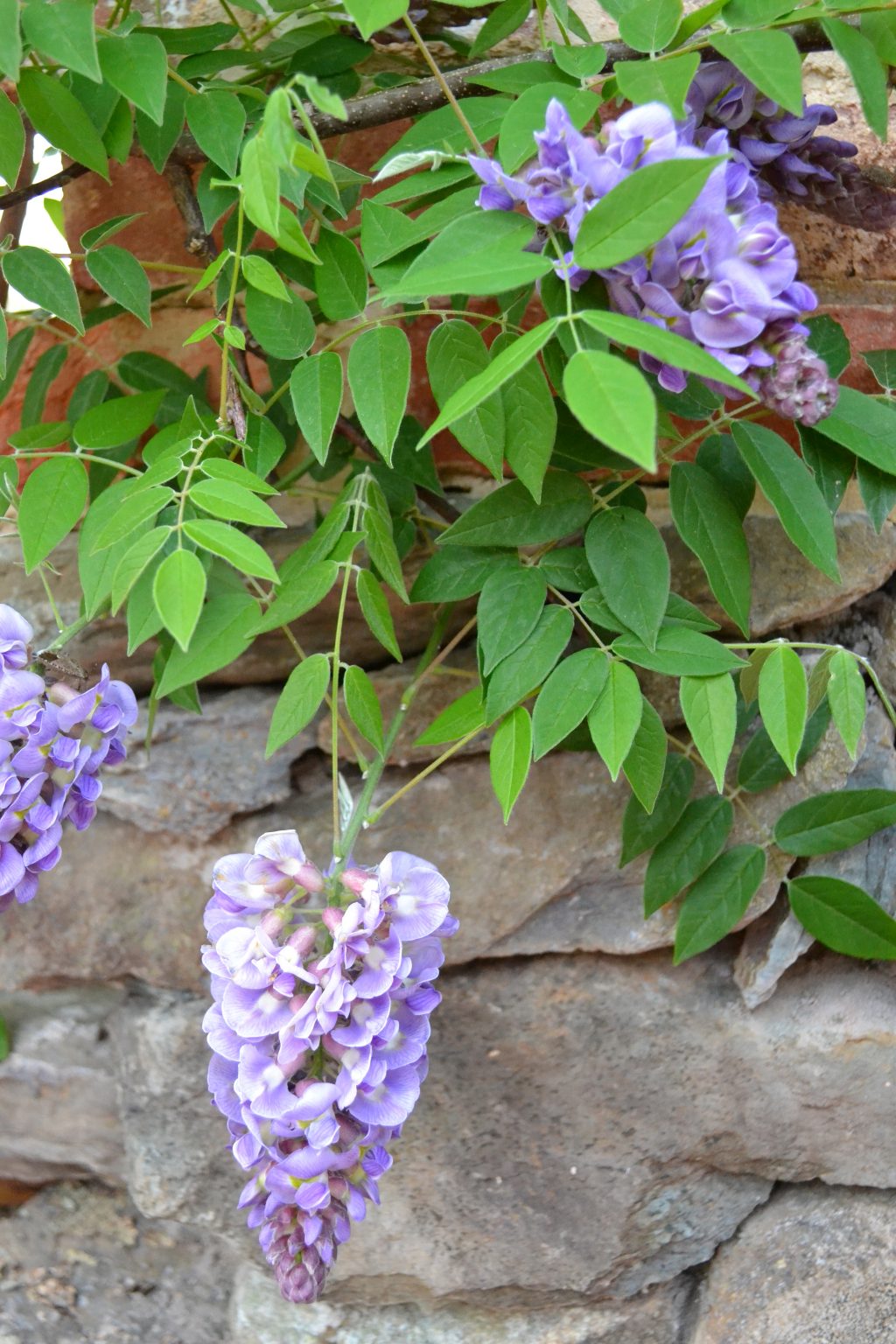 This exceptional, hybrid wisteria was just planted in March.  It's been trained to grow along the 'new' stone and brick wall – created as a ruin from salvaged, vintage materials.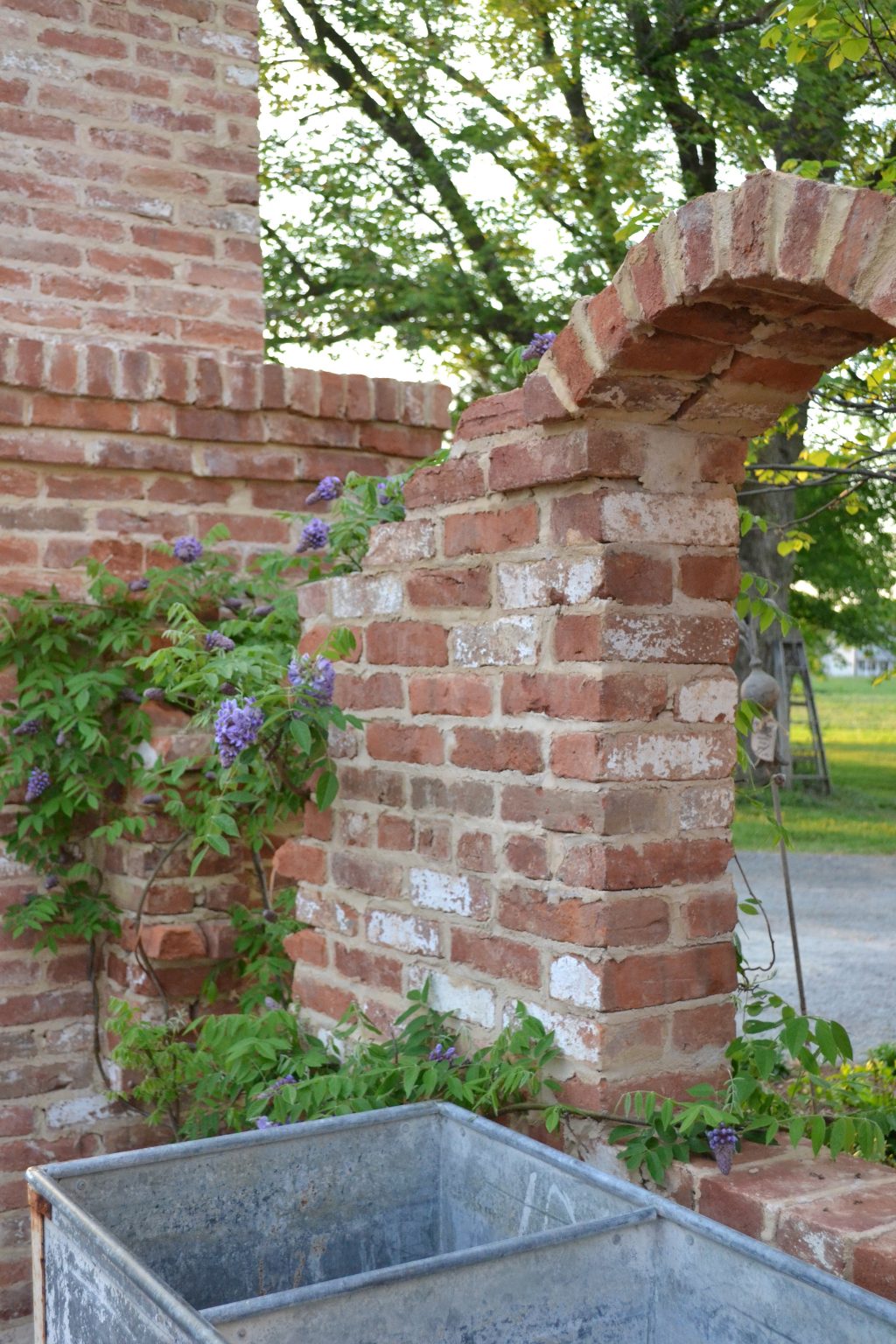 These 'ruins' are brand new – just constructed in March.  They comprise the main structure of our new patio area.  This wall continues to the left to our outdoor fireplace.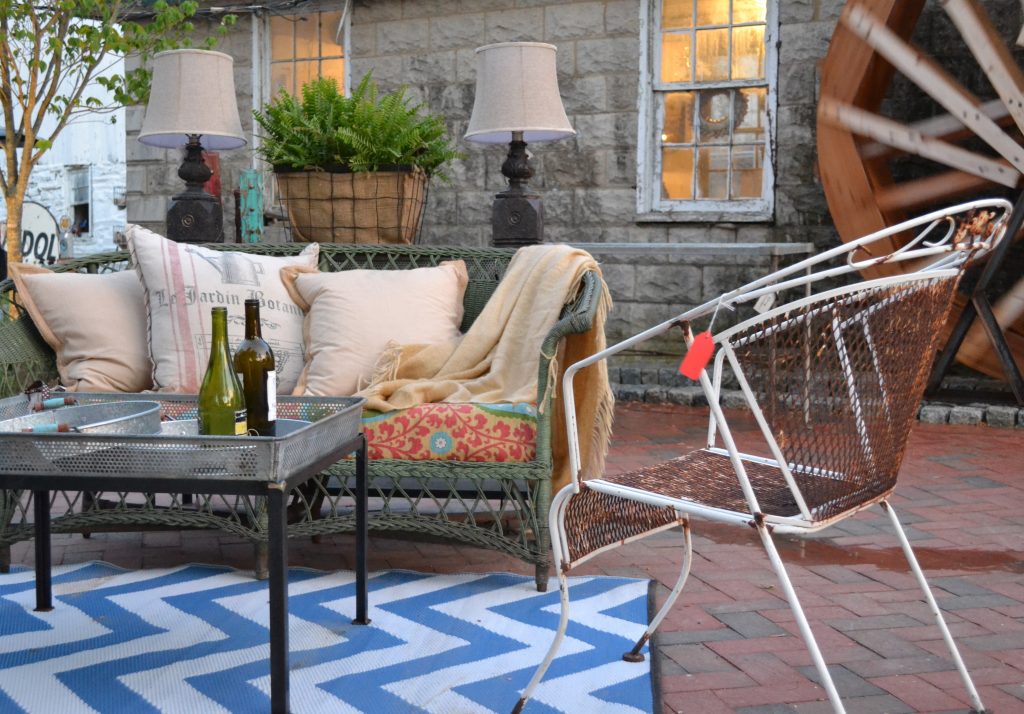 Looking back at the stone house from the fireplace area, these vintage furnishings invite you to linger a while.
And yes, I just had to share this image one my time.  I just love the magnolia playing off the rough, old silo.
Hope you enjoyed this look into our garden. What part is your favorite?
Thanks for reading,
Virginia