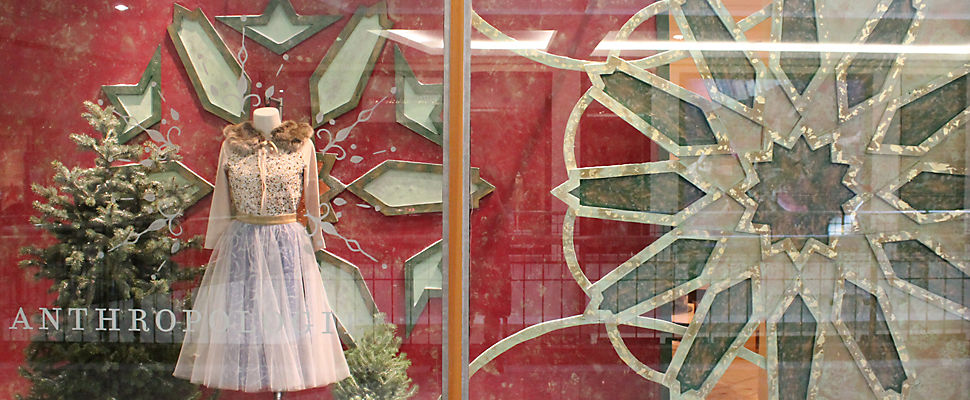 I really don't like malls.  They're all the same stores, same basic layout, same corporate look.  But every now and then (yes, especially this time of year), I'll drop in.  When I go, my favorite in this area is Tyson's Corner/Tyson's Galleria – mainly because they have the best Apple store in the area AND Anthropologie.
But, much as I love both those stores, there's still a bit of that corporate-ness to them (this shop window, is just an example of what I'm saying).
And then I found Free People: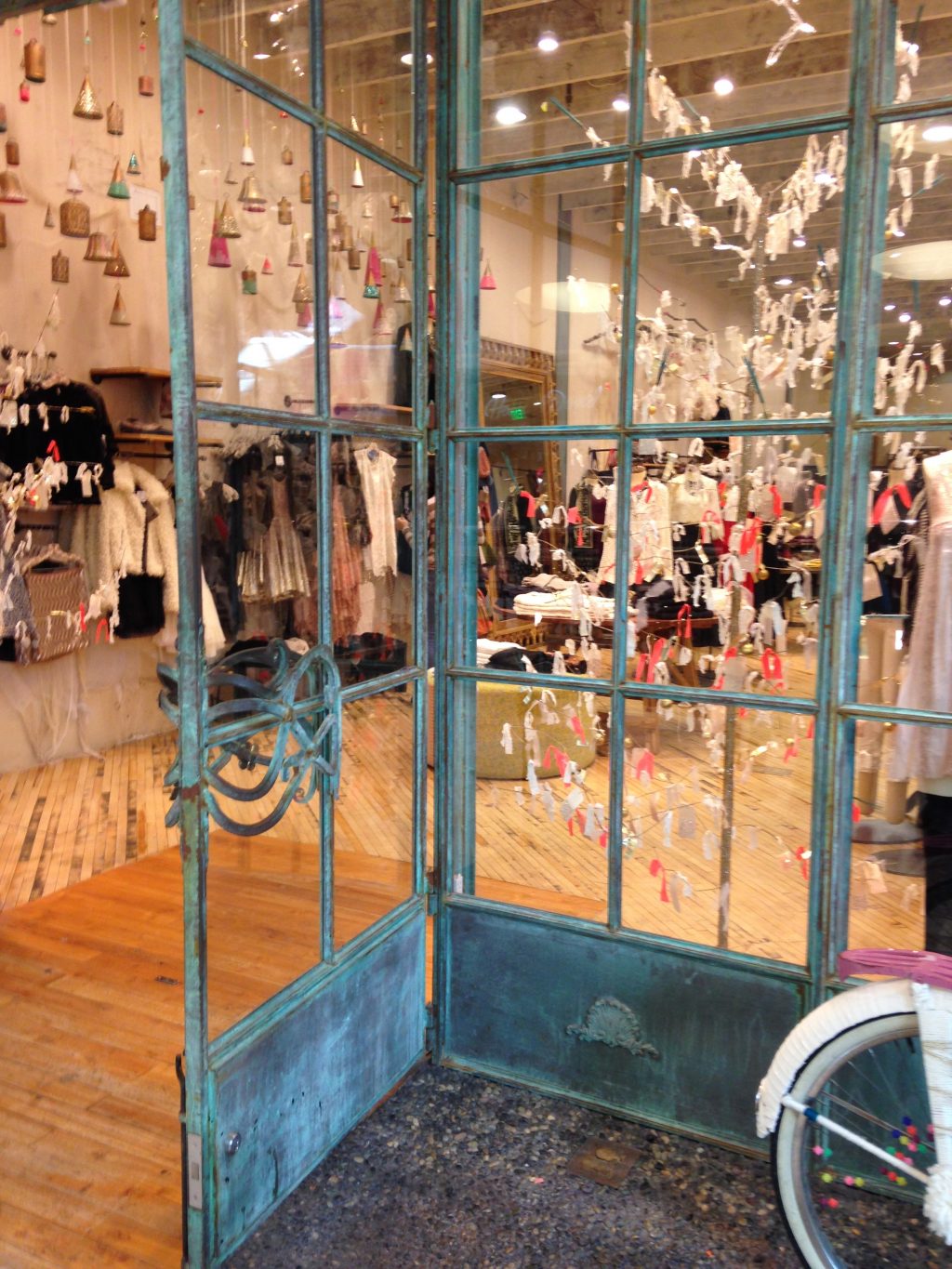 Firstly, I just love these spectacular doors.  And it's the details that make this for me:  the gravel "pavement" with the cute bike parked outside, the bronze doors that look like it's a pavilion plucked from the Tuilleries Gardens in Paris.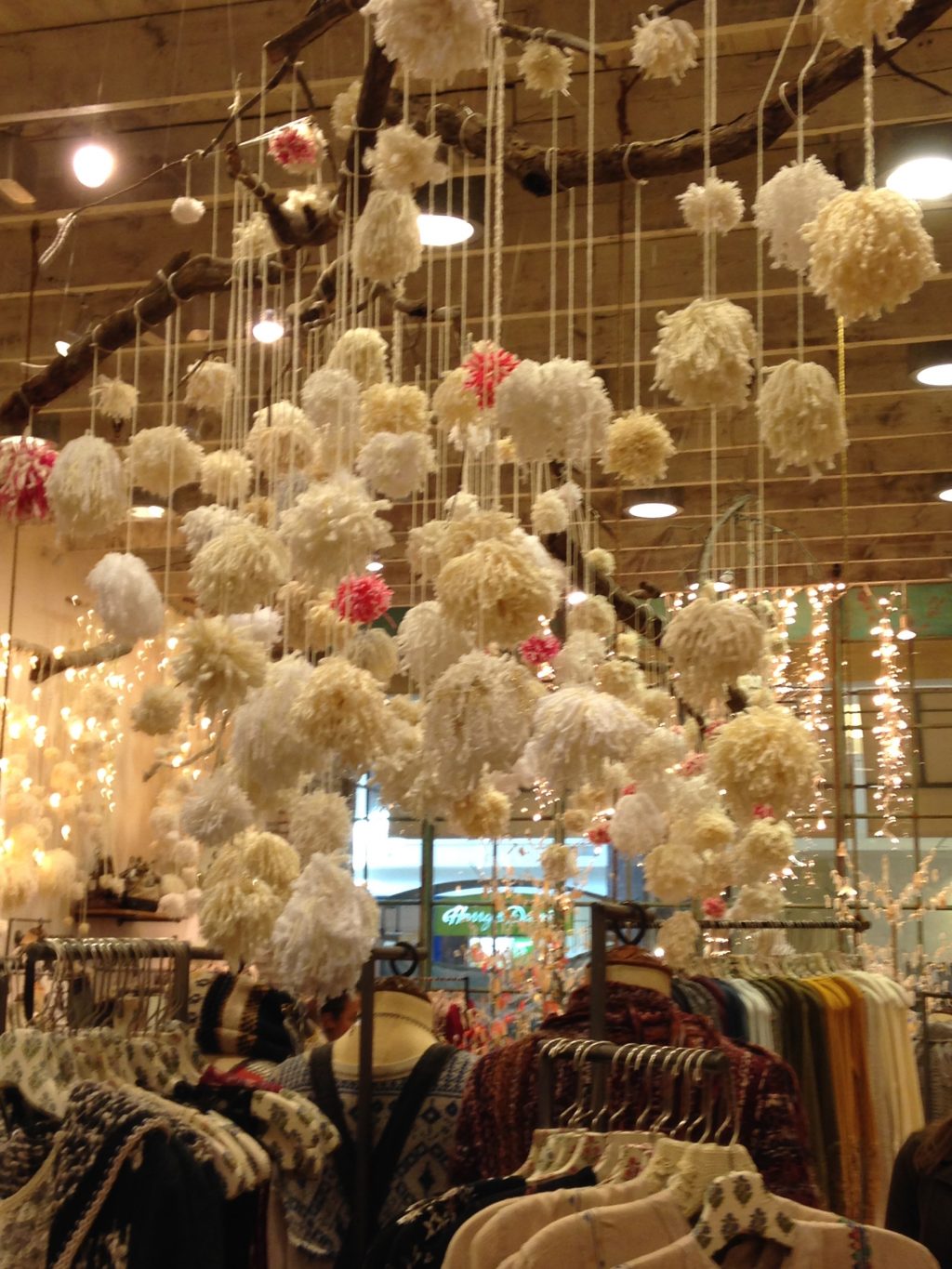 And then you walk in to hardwood floors (no big surprise, or exception there), charming clothes and accessories, and – here's the part I love – handmade holiday decorations!  Yes, the staff at Free People made this adorable pom poms them selves, and set up this charming display.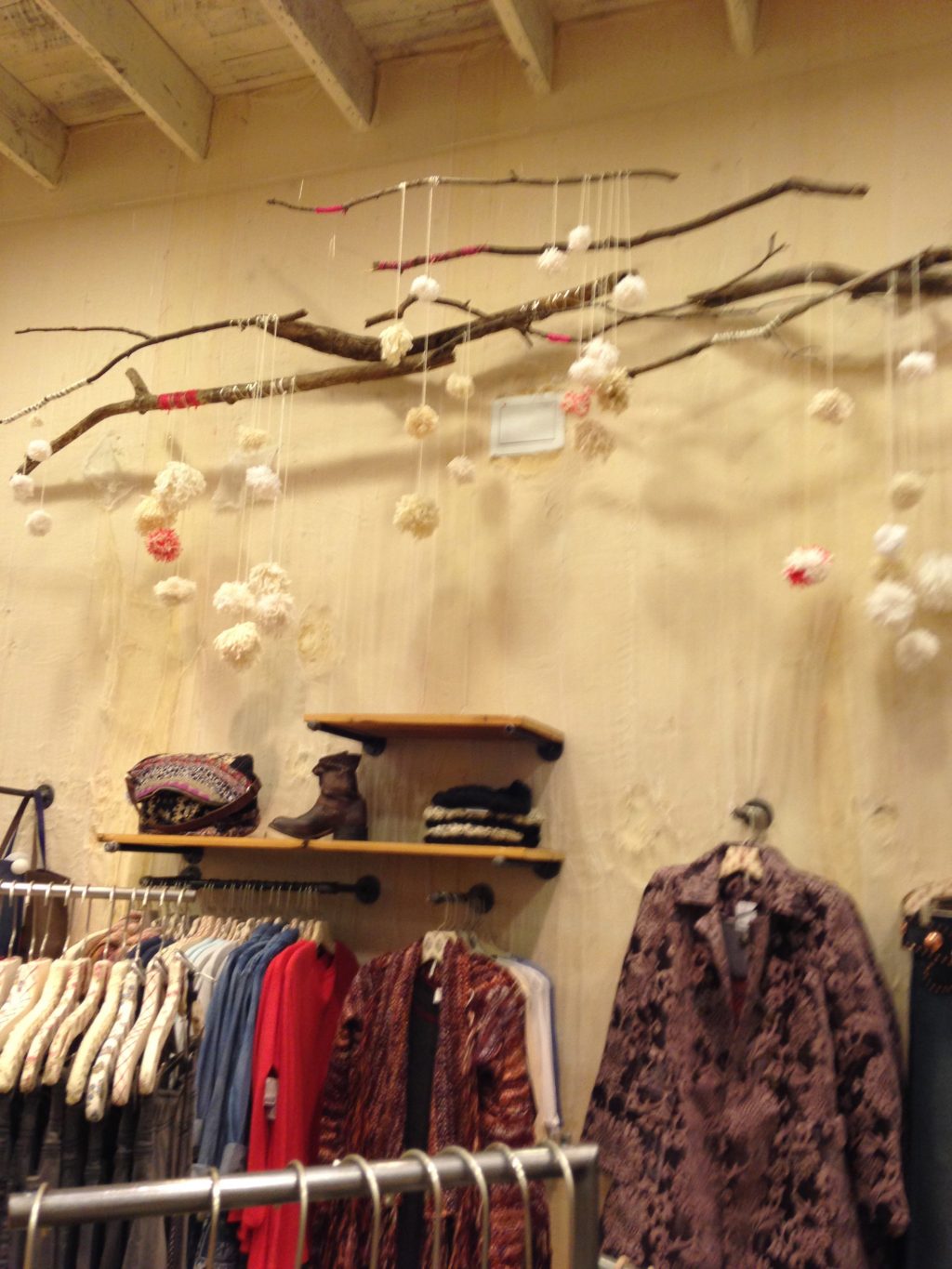 And I'm always a sucker for incorporating natural elements in displays of any kind.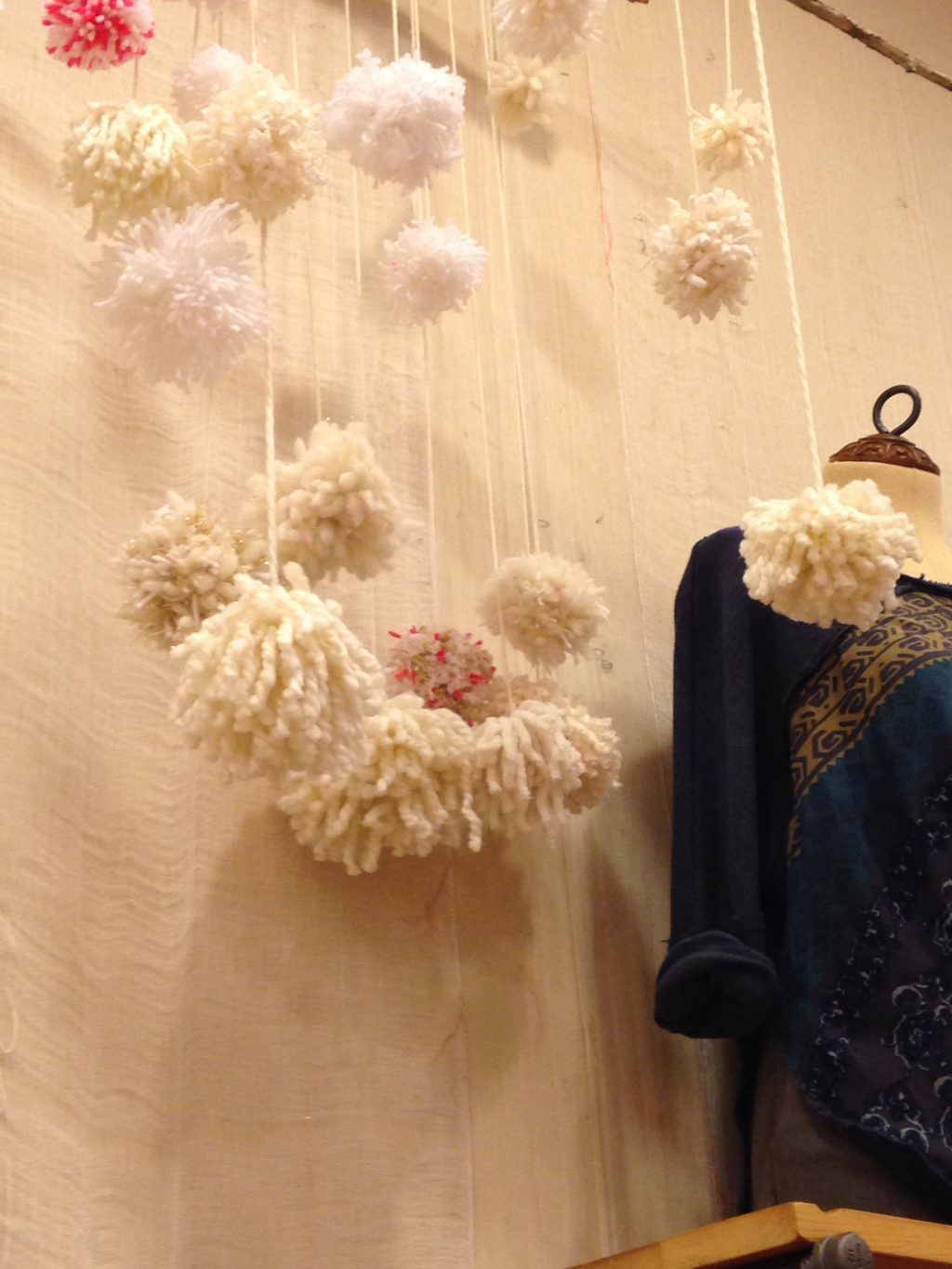 And don't they just plain look fun to make?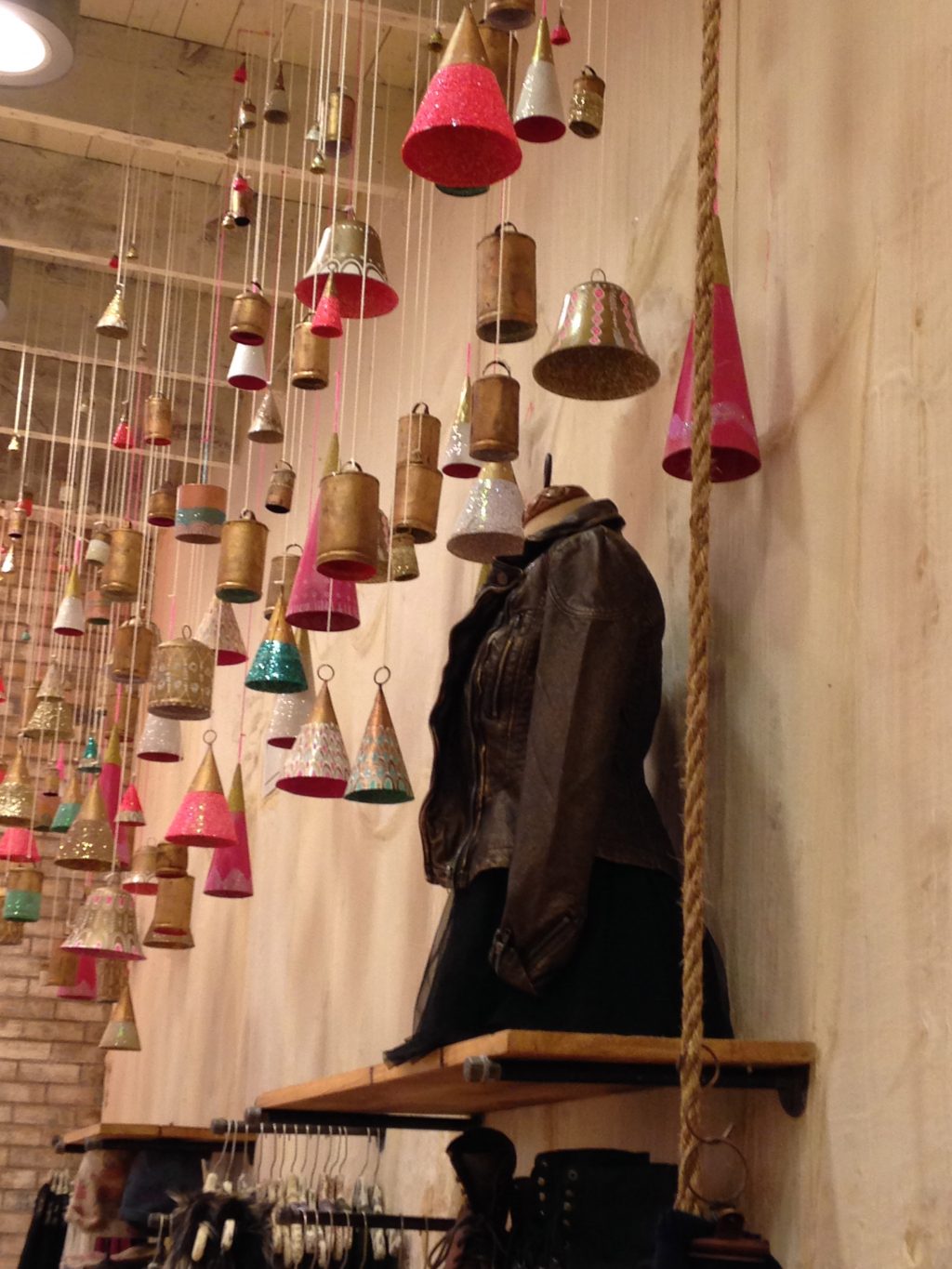 These pretty cones are a nice complement (not sure if they made these, too).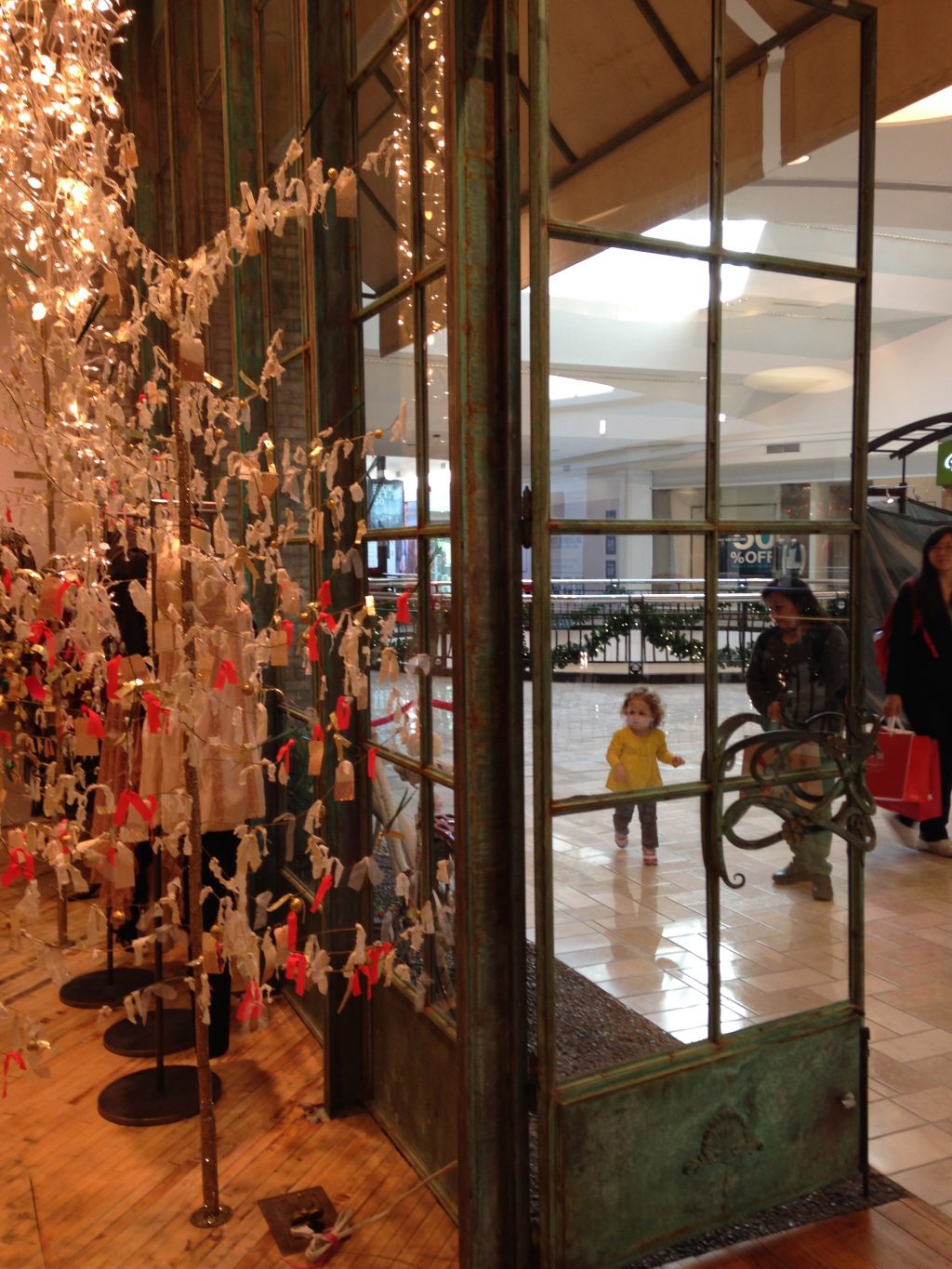 I was surprised to find this level of personality in a corporate store.  Kudos Free People.
Happy Holiday shopping to you!
Thanks for reading,
Virginia