[NOTE:  Please excuse the quality of these photos; I had only my phone, and I was enjoying the tour so much, I didn't focus as carefully as I should have . . .]
I tour houses and gardens for one basic reason:  inspiration.  And this weekend Smithsburg, Maryland delivered. The extraordinary dining room you see above is in The Old Stone Mill, about 5 minutes outside of town on Edgemont Road.
It was built in the mid-1800s, serving as a mill, distillery, cannery, and fruit-packing plant before being renovated into a home in the 1970s.   Note the beautiful original floors and the depth of the stone window sills.
Next to the bedroom is the first-floor bath.  I knew the owner was a kindred spirit when I saw the color she painted the walls, and the wow-factor chandelier she chose – for a bathroom.  Small space, big statement.  Love it!
From the hall you spilled into the fabulous space with the dining table you saw in the first shot.  Off of that was a comfortable sitting room.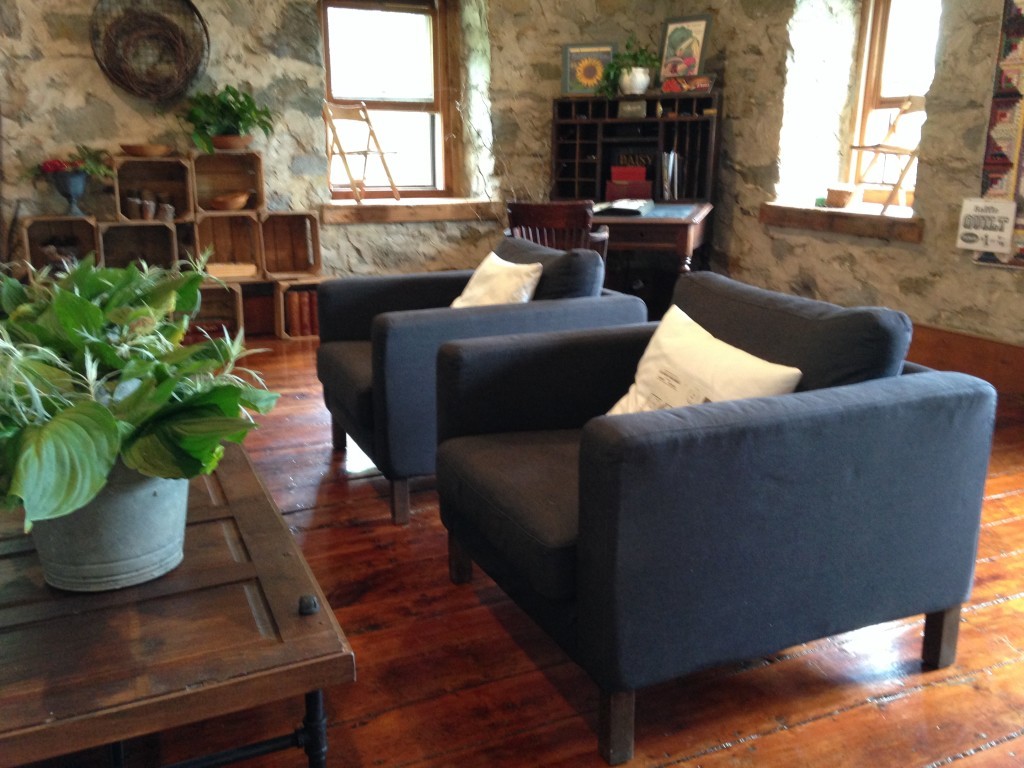 Do not miss those random-width floors.
Above the sofa, I spied this fabulous find.  Such a great use of a vintage treasure.
Though the day was hot, and the house was open to the air, this room was delightfully cool.  The sound of the waterfall and babbling stream outside certainly helped.
On a design note, notice how graciously this room extends out to the deck, creating the sense that the room and the garden are part of one large, continuous space.
And so we head to the gardens . . .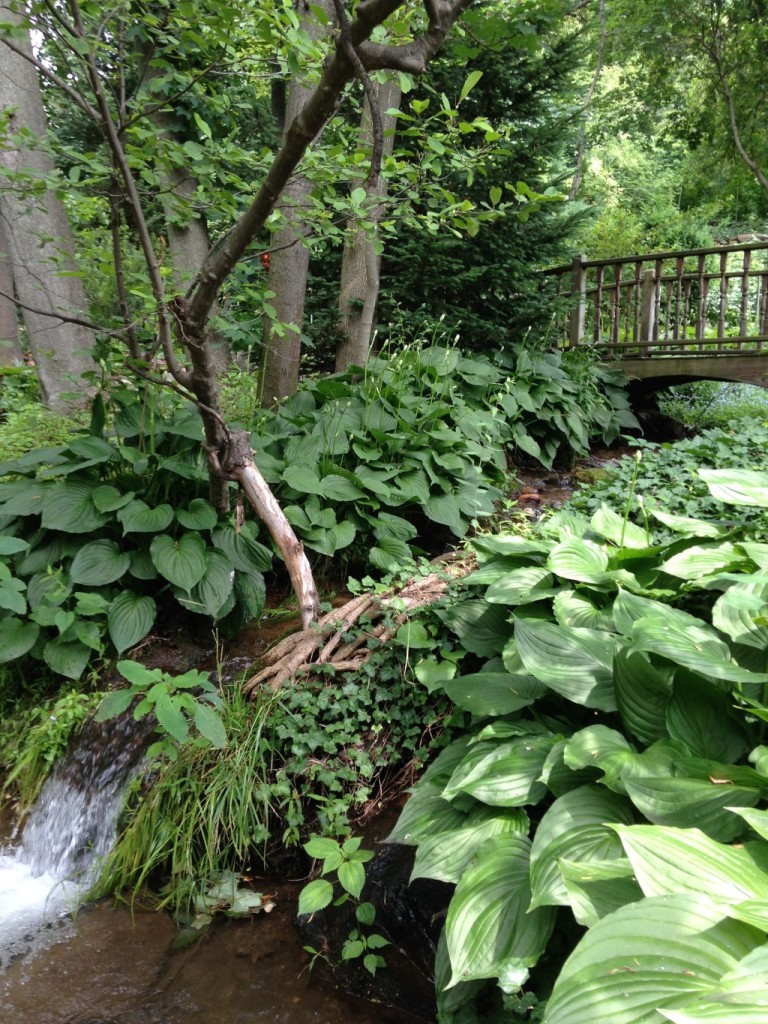 In addition to The Old Stone Mill, there were several other houses and gardens.   Here's the highlights: (click on the image to get more details)
Thanks for reading!
Virginia