Spring is bursting out everywhere here on the farm.
The magnolia by the silos is opening, the red bud trees in front of the barn are in bloom, and the lilacs look promising . . .
The lilacs are all budded out – this could be the year for them to flourish after so many years of weak performance.
True confession: The first spring we were here I was sooooo excited to see the lilacs come into bloom! No one had paid any attention to them for about 20 years at that point, and they had grown to 2 separate copses – yes copses of lilacs! – each standing about 20′ tall. Both white and purple. They were spectacular! I thought I'd died and gone to heaven to have such an amazing bounty, all for my very own flower-picking pleasure.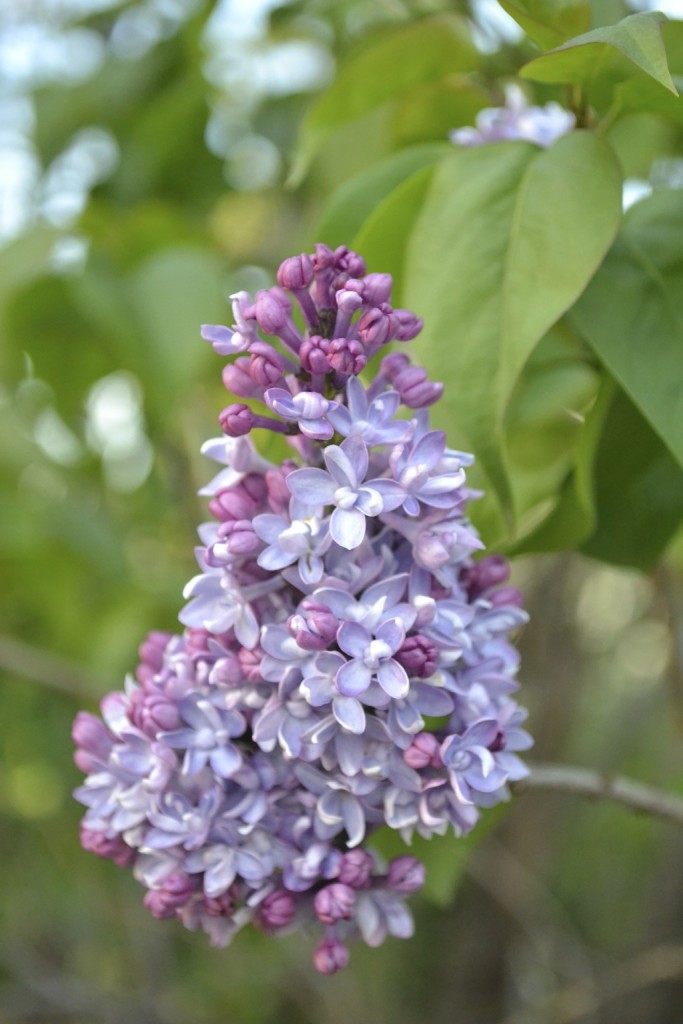 And so I cut them.
Every bedroom, living room, and the dining room were kept in constant supply of the heady, fragrant blooms. And these were not little, modest bouquets. These were armful-caliber, bounteous bouquets.
And I didn't stop there. My friend, Karen (The Graphics Fairy), and I had just opened a space at The Old Lucketts Store, and every weekend we made sure it was filled with the stunning blossoms.
Yes, everywhere I was, the bouquets of lilacs followed. The huge bushes were more than generous to me.
Eventually the season changed, and we went through summer, fall, and winter. When spring finally returned I looked for my lilacs. But they were not to be found. With my insatiable cutting I had ruined them all. My over-harvesting (actually, my pillaging of every bloom I could reach that appeared that first year) had decimated my treasure. What a horrible realization that was…
So every year since, I've waited, expecting that if I can keep from cutting them, eventually they'll bloom in the over-the-top, generous way they did twenty years ago. But they just haven't.
[Or it could also be that I'm just not a very good gardener. Here are some tips for you in case you're having similar issues with your lilacs, from gardeningknowhow.com.]
As hope springs eternal, so does my yearning for a bounty of lilacs. 2023 may just be the year, and honestly, it looks promising! I think we may just have a full flowering again this year. I have promised myself some restraint this time …
Happy Spring!
Thanks for reading,
Virginia