Elle Decor (one of my favorite magazines) dished out their prediction of style trends for this coming year. Some of them are obvious, as we've already been seeing them. But some are unexpected things to look for:
1.  Brass is in
After years of silver being the hip, fresh metal, gold tones had to make a come back.  In contrast, brass now looks so new and unexpected.  Truth be told, this trend has been developing of a while.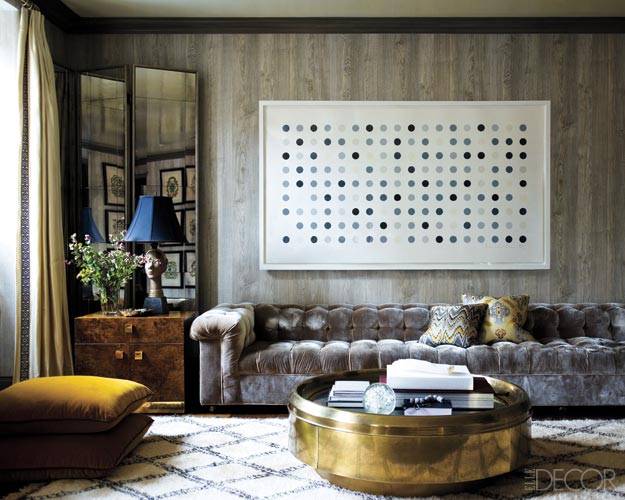 I do like how the gold accents warm the space.  Not loving the walls and rug with it (or the lamp for that matter).  This room still needs some life . . .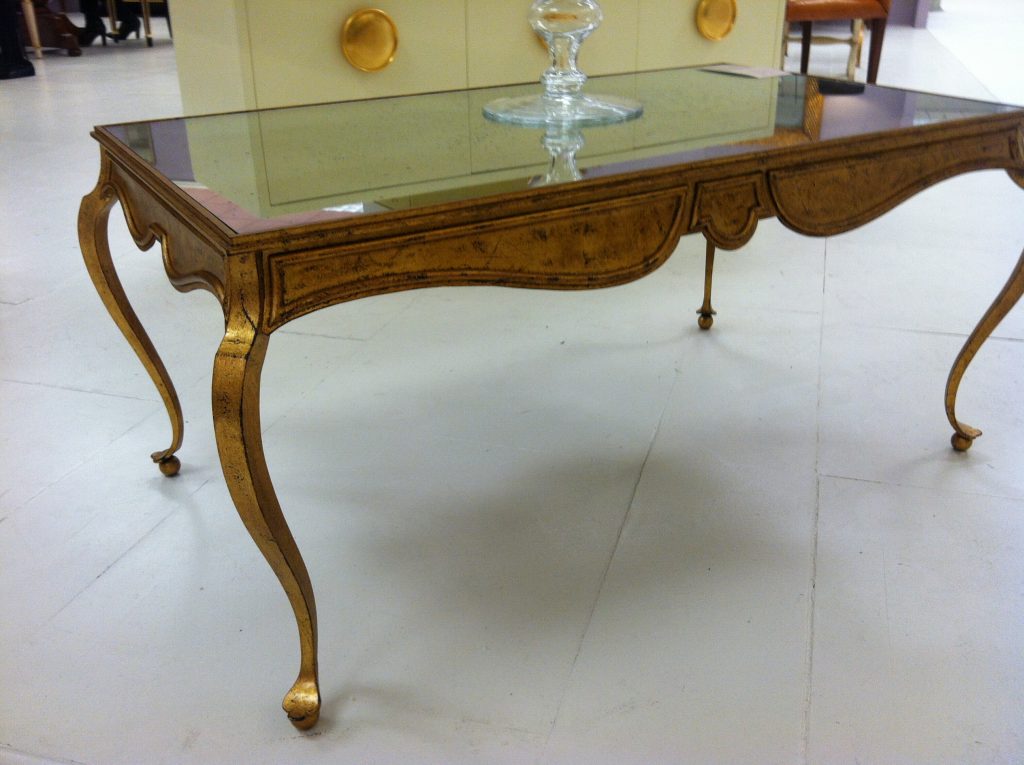 Here's an example I love from the Atlanta market I just attended.  The charmingly curvy legs on this pretty metal table make me happy.  I think I have just the spot for it.  The warm gold is just right for it, too.  It wouldn't work at all in the shiny silver we've seen so much of over the past 5 years.
2.  Green is in.
This one I totally applaud!  As you probably know, green is my favorite color, and I just can't decorate without it in one shade or another.  Pantone has declared Emerald Green the color of the year.  We'll see.  But green in general is a must-have color.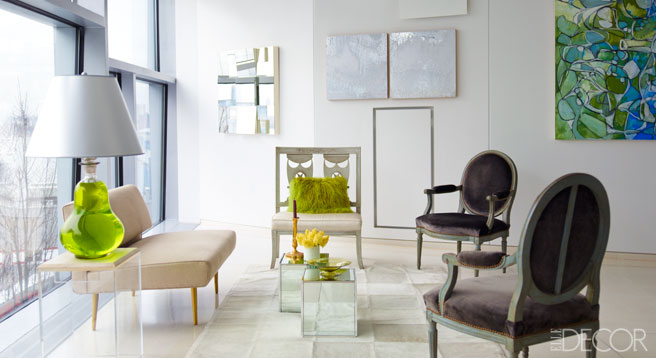 I'm not one for pure modern (there's a nice nod to history with the french chairs), but I just love this space.  And what makes it pop?  Why that fabulous chartreuse pear lamp, of course.  A continuing trend I'm predicting for this year:  lucite furniture.  That invisible little end table is perfect.
3.  Embellished walls
According to Elle Decor this means anything from full-on trompe l'oeil to sea-grass wall paper (a pretty broad category, if you ask me).  However broad, I love the trend.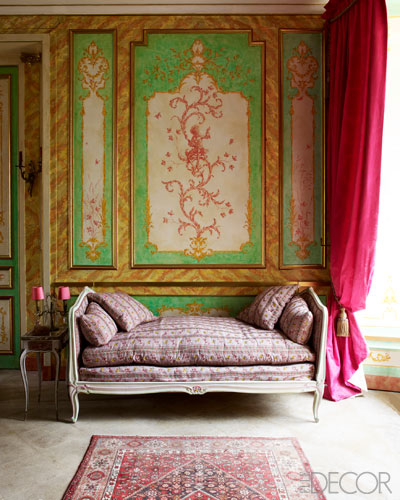 Ahhh, my two favorite trends in one – embellished green walls.  To die for . . .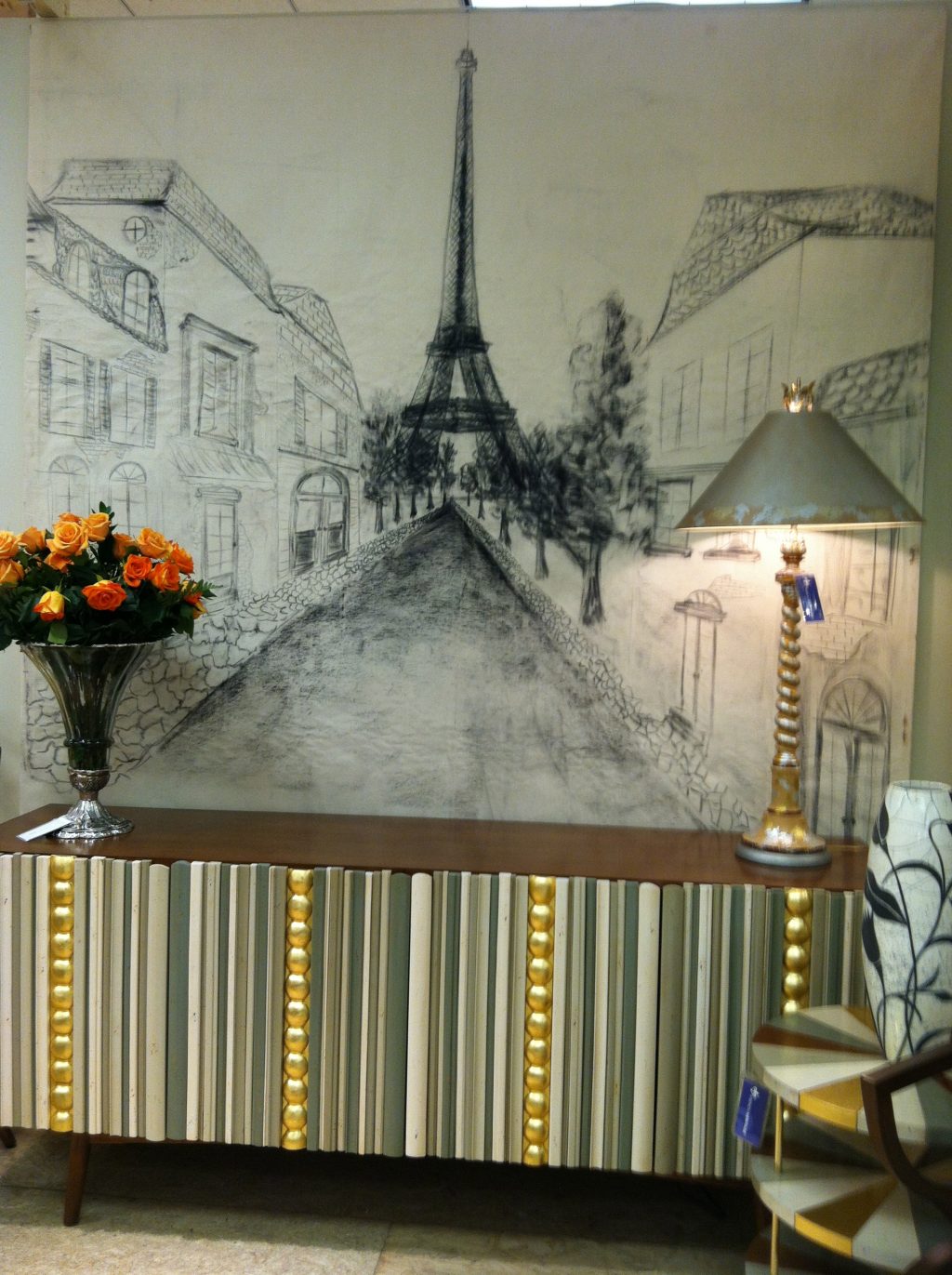 Here's a great example from the Atlanta market I just attended.  This compelling Paris street scene was drawn with charcoal on a drop cloth, and put up as a temporary wall in the High Design hall of the market.  The image drew you straight into the 'room'.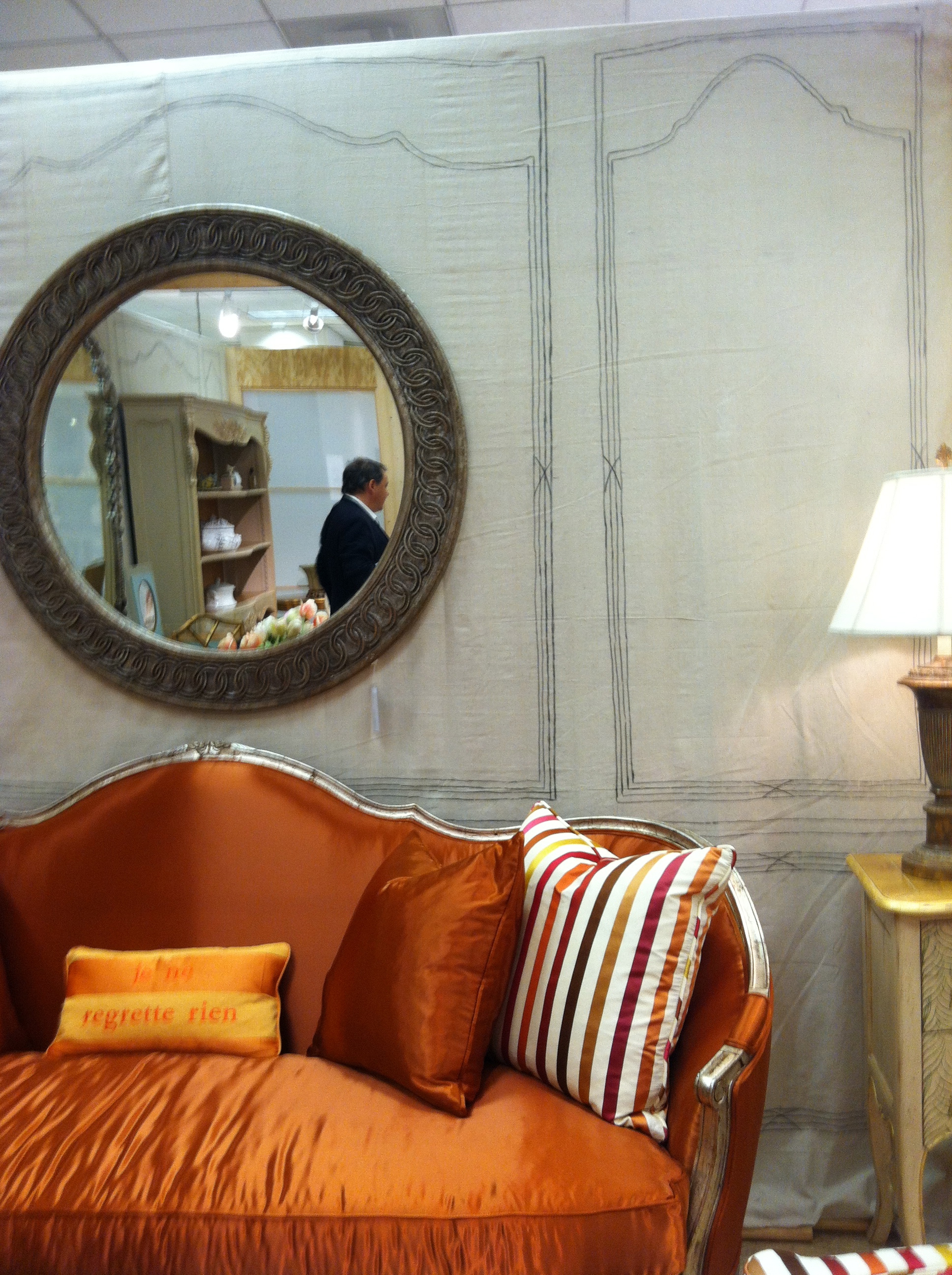 Absolutely love this space!  These 'walls' are also hand-drawn on drop cloth.  The 'french moldings' appeared to have been created with a Sharpie!  So clever.  And if you have a sure hand, so easy!  (The russet silk sofa is pretty awesome, too.  Love the perky, striped pillow with is.)
4.  Lace
This is one I'm not so sure about because, frankly, I don't love lace.  But here's a pretty use of it: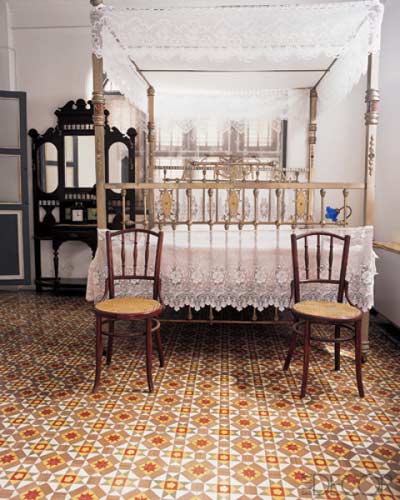 Lace accents on textiles is something I was definitely seeing in Atlanta, too.
5.  Beige is big.
Somehow 'Beige' as  a trend is a little silly to me.  I mean, isn't Beige just always a go-to in interior design.  It's almost cliché.  But they say it's trending for 2013, and I'm not going to argue with the loveliness of these rooms: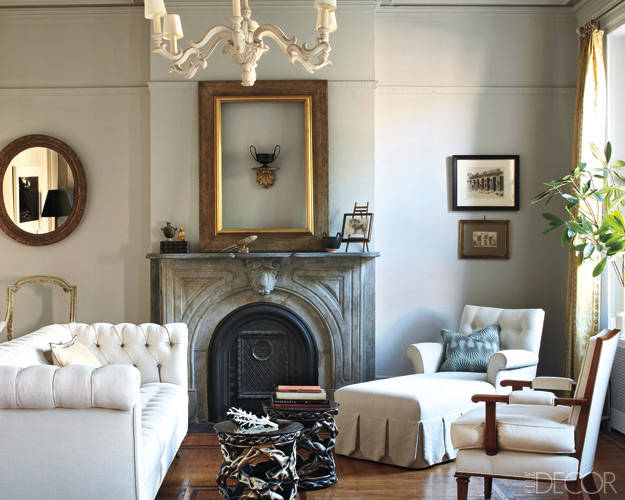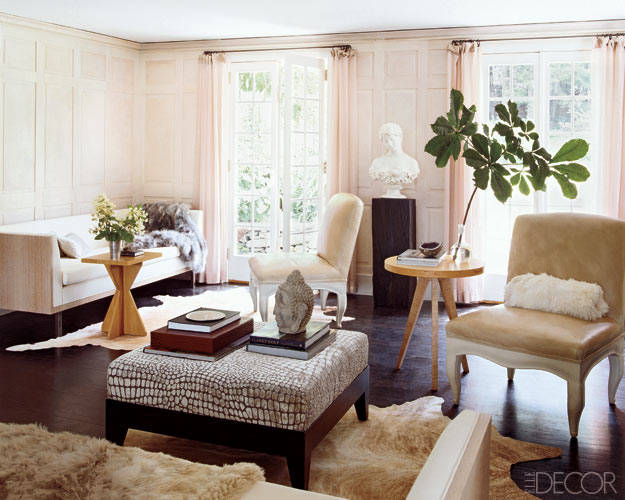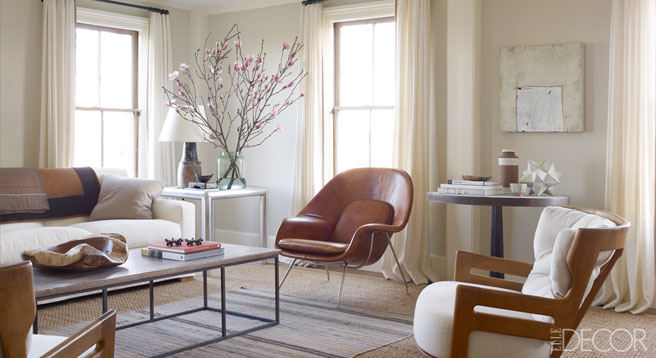 And what makes Beige a workable, interesting design choice?  Use of texture.  Look at all three of these rooms, and you'll see that it's the variety and play of texture that makes them great.
What trends do you see evolving out there for 2013 and the future?  I'd love to hear your thoughts and observations.
Thanks for reading,
Virginia