I have always had a love of architecture, and doors in particular.  They are the life-line to the space within, and as such have far more impact than we often give them credit for.  As I strolled through the extraordinarily beautiful streets of Paris, it was the seemingly infinite variety of portals – size, shape, color, embellishment – one right after the other.  Take a look: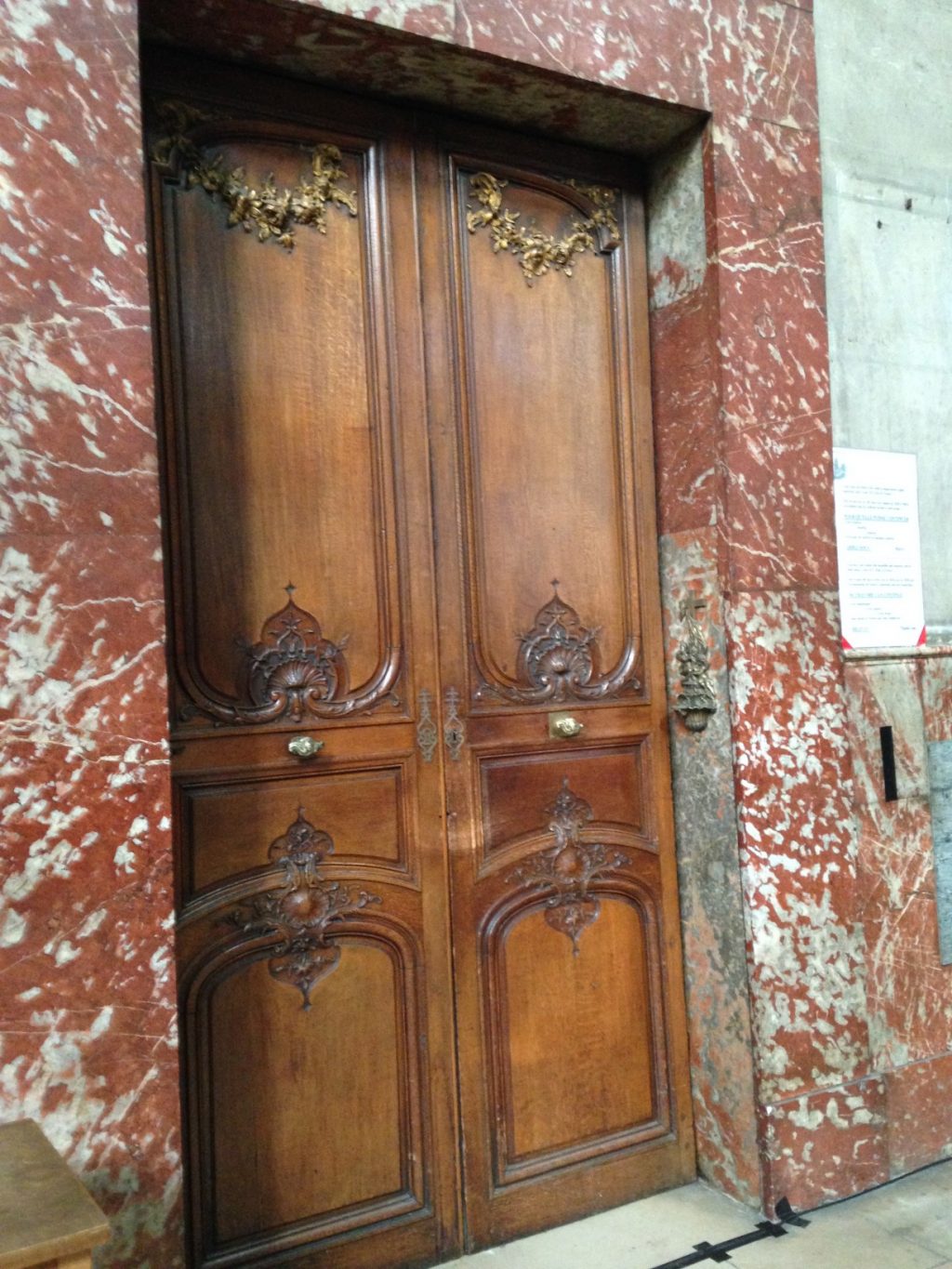 This beauty is along the boulevard St. Germaine on the Rive Gauche.  Extraordinary as it looks to us, this is a typical door along the beautiful Paris boulevards.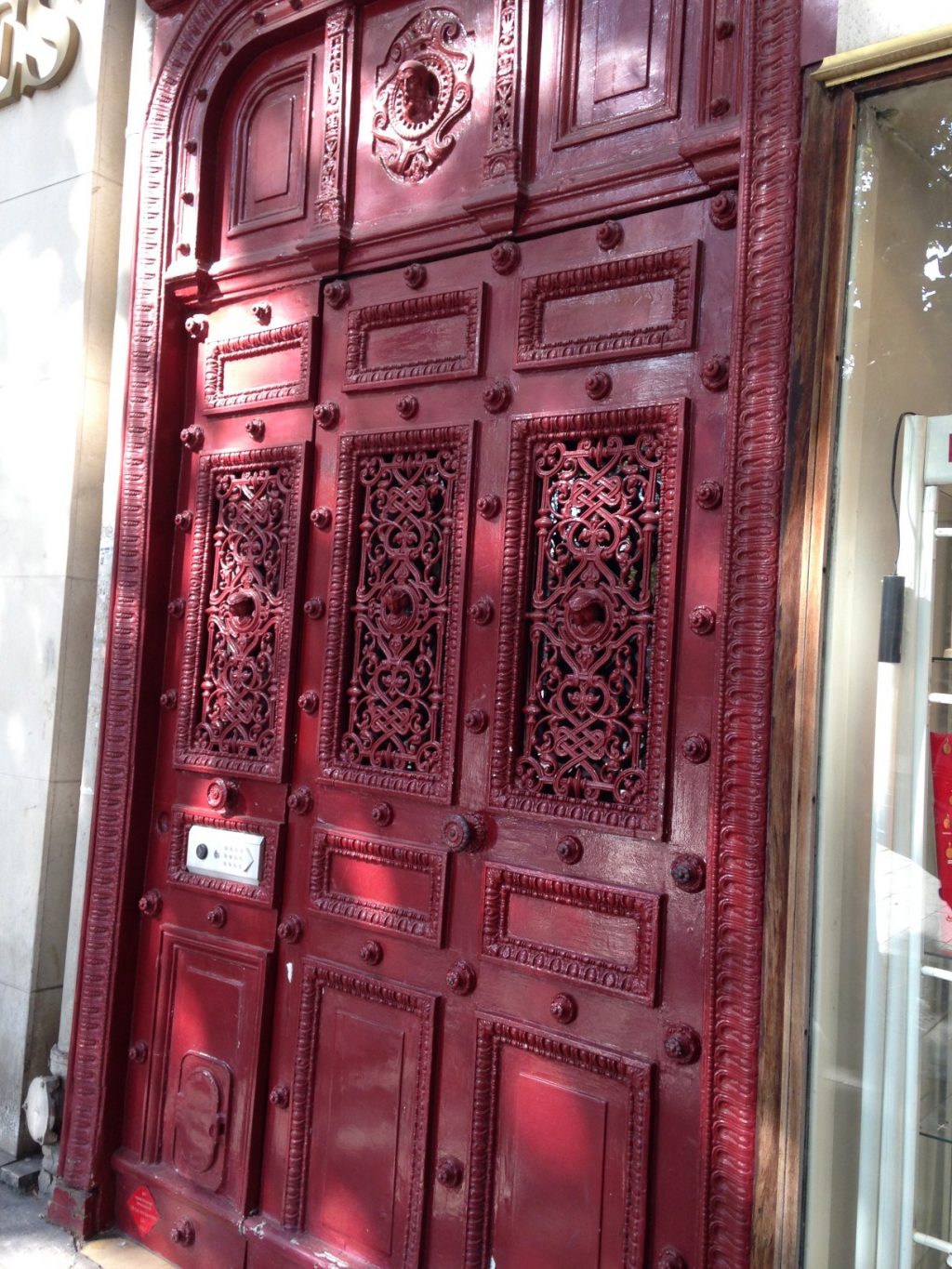 Okay, so the red is a bit over-the-top.  But the almost Asian look of this one made it a stand out along the square in front of St. Sulpice.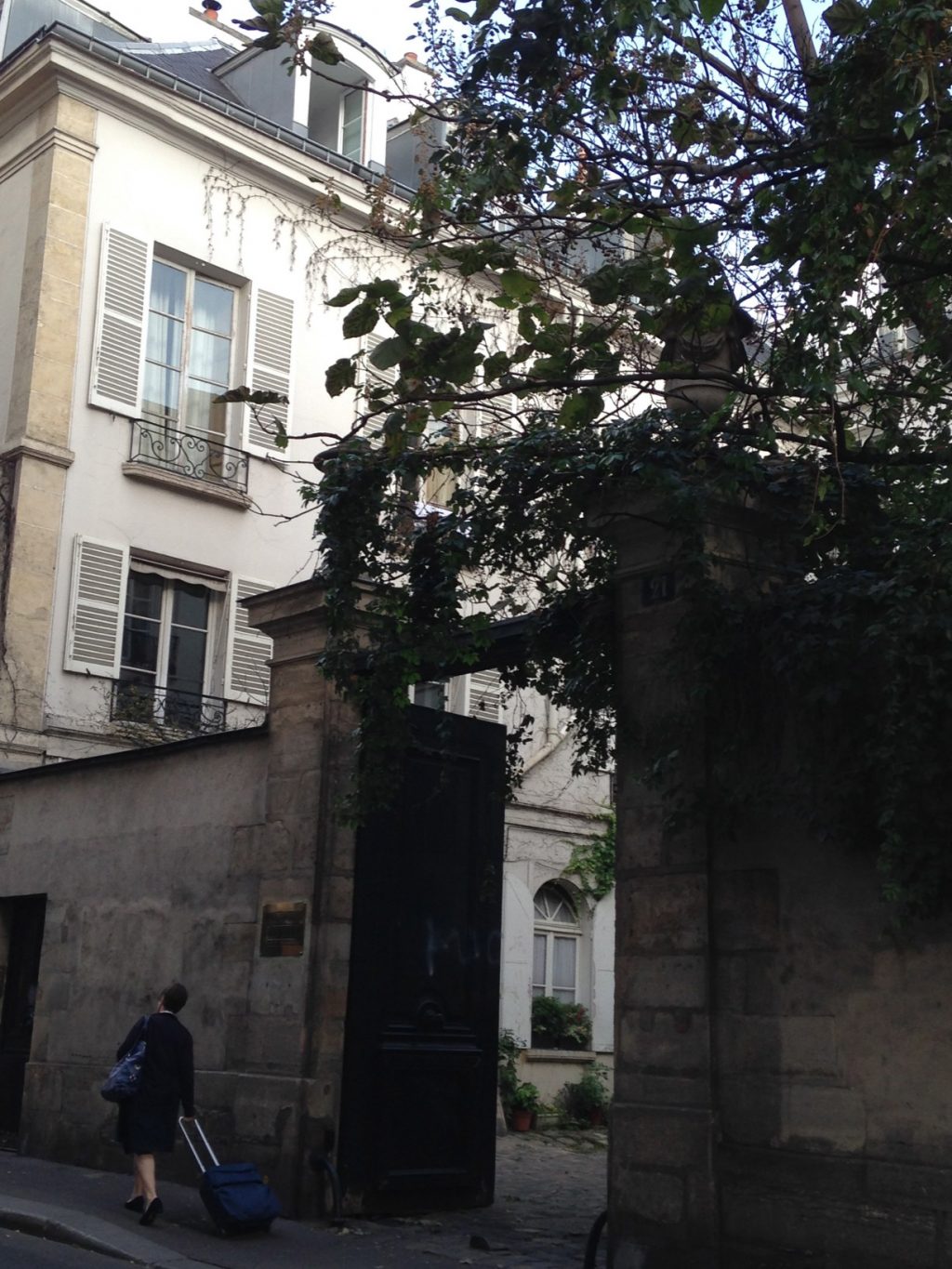 Just down the Rue Napoleon Bonaparte from Laudauré.  I just LOVED to be able to peak into the courtyards when the portals stood open.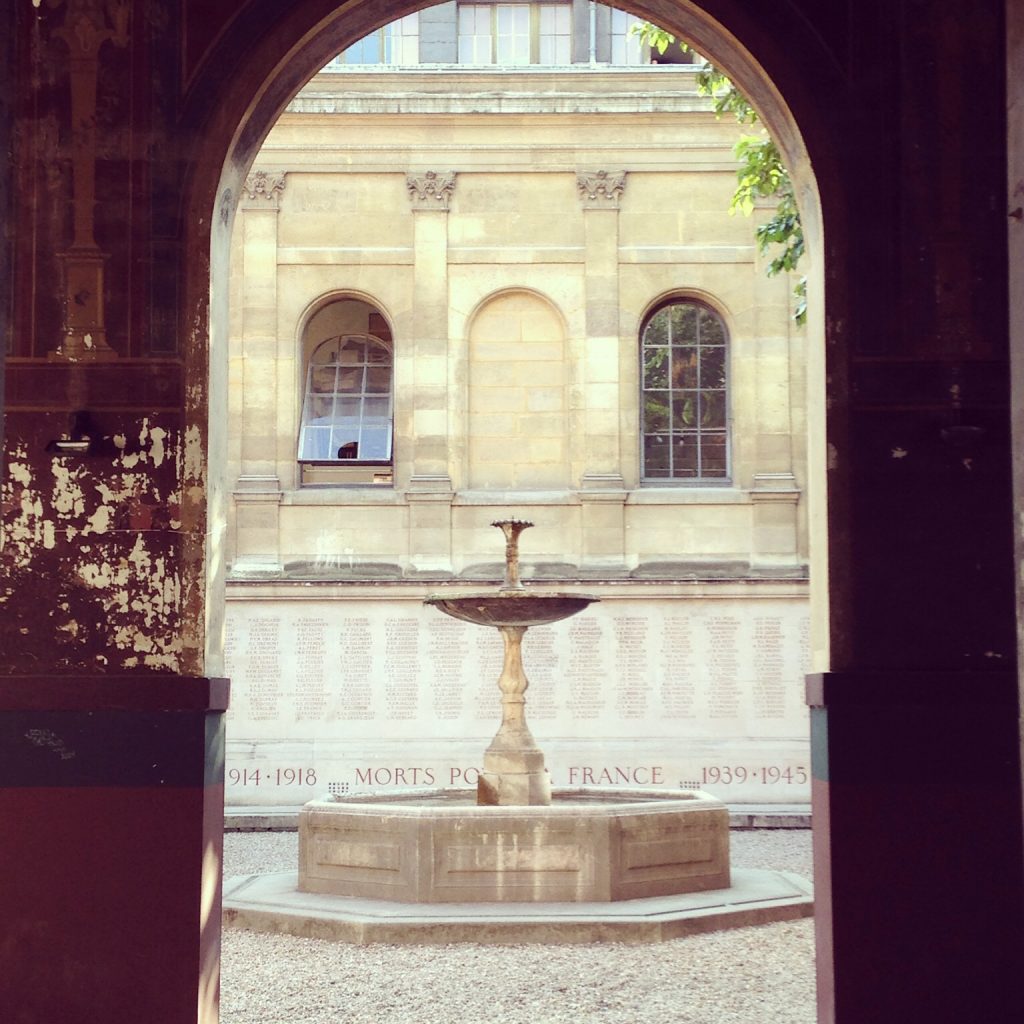 Looking into the courtyard of the Art Academy (yes, the one that wouldn't accept Claude Monet and his friends).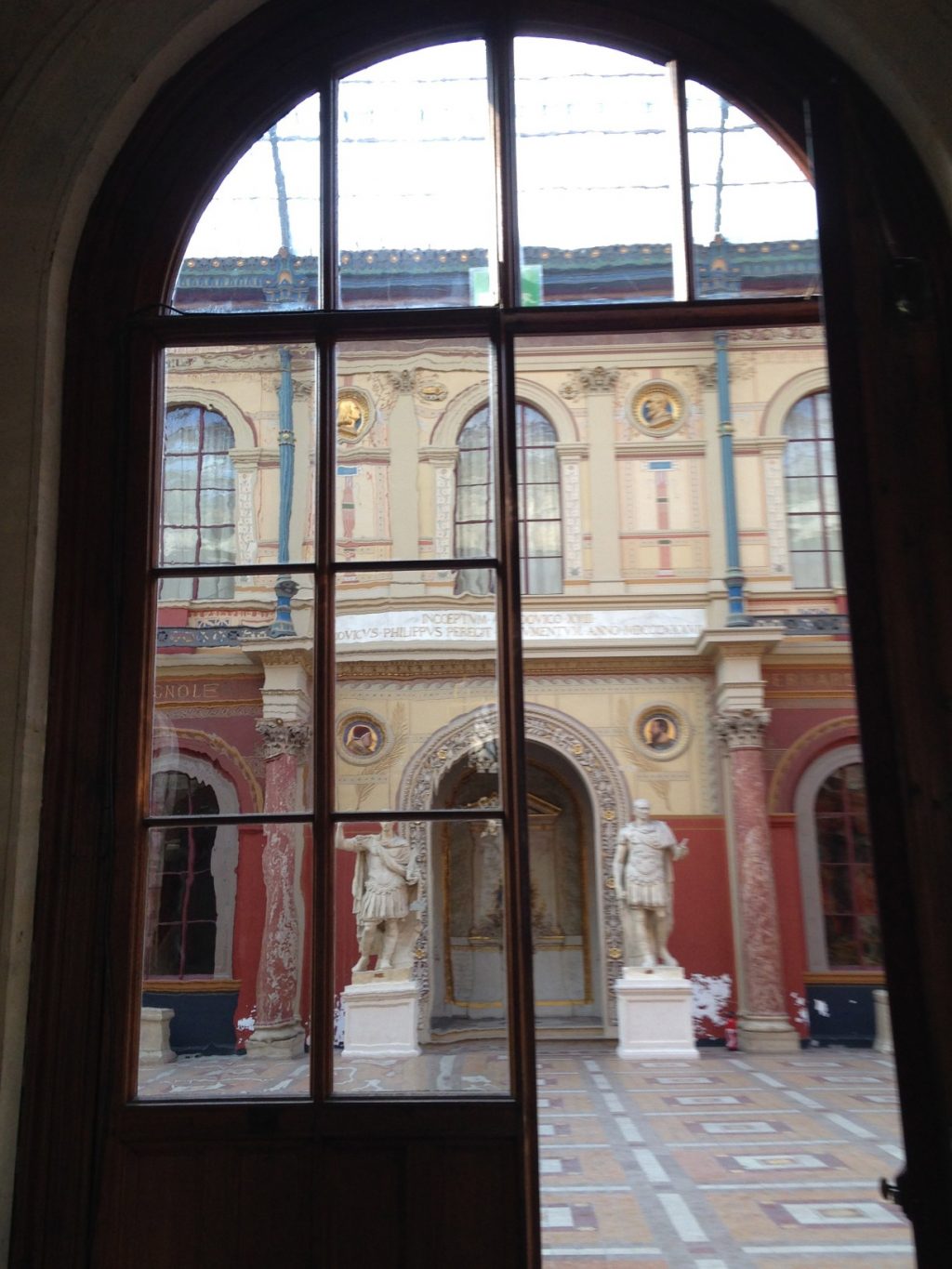 A peak through the doors into the Grand Salon of the Art Academy.  In a time before electricity, this glass ceiling was a critical innovation for clearly seeing art.
That's just a taste of the delightful doors, and some of what's behind them!  Hope you enjoy this little peak at Paris.
Thanks for reading,
Virginia