I love cocktails. I love crafting and experimenting with new flavors and alcohols. I'm enough of a snob that if I mix one, and it's not up to snuff, I'll pour it out and start over. The mixing is half the fun, and why waste the calories (and alcohol consumption) on less-than-excellent drinks?
When guests visit, when you're prepping dinner, any time, it's good to have a well-stocked bar ready. While some homes (and budgets) can accommodate a dedicated, plumbed bar, most of us need to find a convenient – and attractive – spot to house our bar.
In addition to cocktails, I love home decor magazines, and while perusing House Beautiful online, I came upon a great article full of inspiration for tucking a bar into almost any sized spot in your home. The decorator, inspo pictures are from House Beautiful (except for the picture of my kitchen bar here at home), but I just love the ideas and wanted to share them with you (and some great options, if you want to create one of your own):
A hutch bar
Regardless of your decorating style, the super-versatile cabinet makes a perfect bar. Closed, it's just a good-looking piece of furniture, but open it up and its 'counter' becomes a bar, with all the essentials already in place. And, of course, they provide great storage for more than just your bar, at the same time.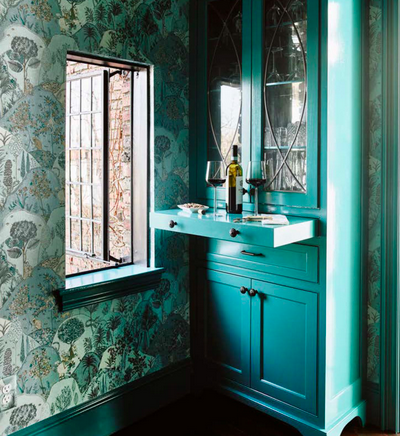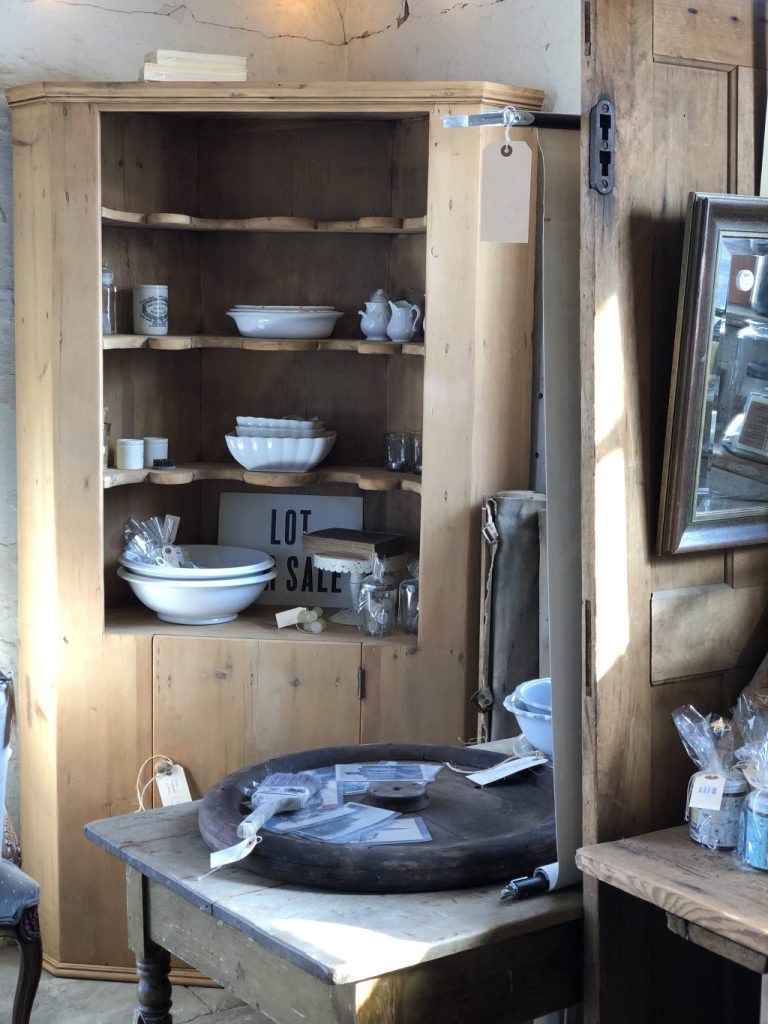 2. Just a tray
This is actually what I've got here at home. Part of our kitchen counter is 36″ deep (way too deep to be useful to my short arms!), so I've placed a family-silver tray under the hand-painted mural (circa 1945, painted by an artist who was here during WWII as a POW – fascinating story, but for another post) of Pieter & Julia. This image is the view I have, coming down the hall into our bright, country kitchen. No, our home isn't open floor plan, and all that. But it's been in our family for over 80 years now, and is dear to me as no new build could ever be.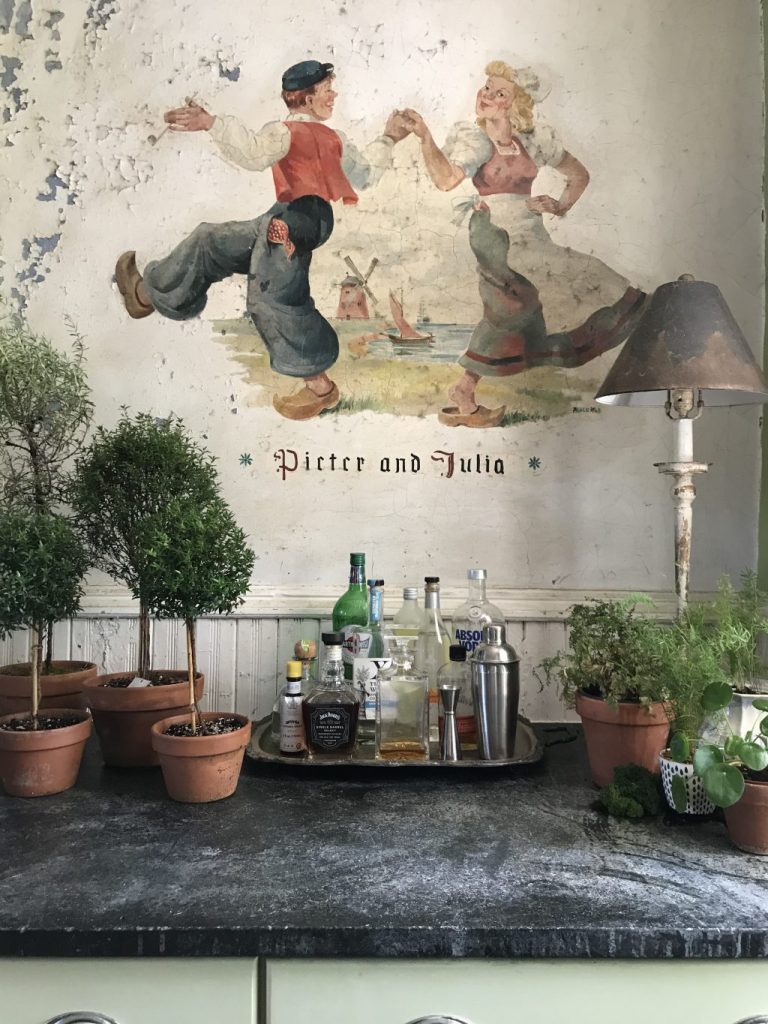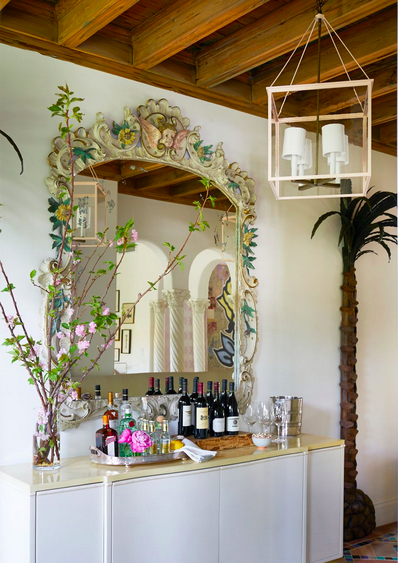 I love trays in general – to corral those messy things in life, and give them definition. Here are some fun options for you to try: Shop trays now.
3. Bookshelves
No option is simpler than adding your bar to a set of bookshelves. It's a great way to utilize a large built-in, or just to add a fun dimension to a free-standing set of shelves. The great thing about this plan is you can expand, or contract, your bar as much as you like. Plus where there are bookshelves, there are usually books, adding a wonderful English library feel to the space.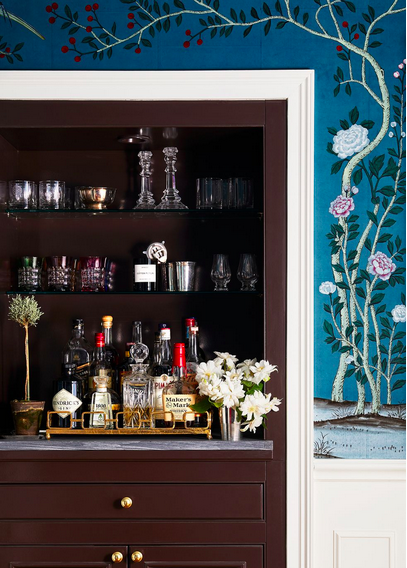 Here are some to choose from: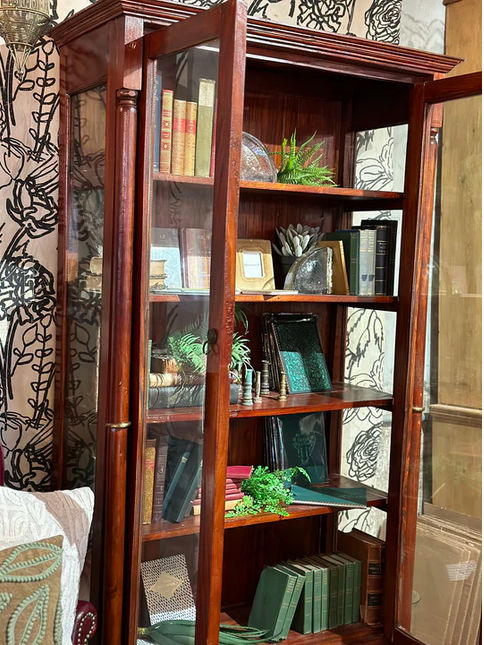 Looking for more great shelving options? Shop shelves online now.
4. A repurposed nightstand
Possibly one of the humblest pieces of furniture, keep these versatile pieces in mind for so many other purposes – end table, hall table, anywhere a small piece is needed, these unassuming stands should be a go-to. As a bar they are awesome, as you can see in this stunning decorator vision from House Beautiful: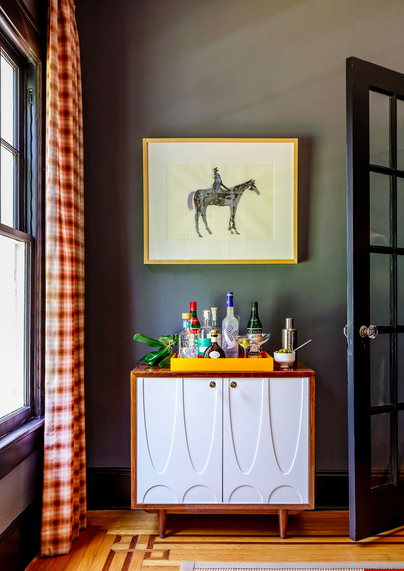 You can tuck one into almost any corner of any room – living, dining, family, office, even the kitchen – and create a great bar. Place a great piece of art or bold, vertical mirror above, and you've made a statement!
Shop a great (and varied!) collection of side tables and nightstands, available online now. I'm particularly partial to the marble tops – so perfect for a bar surface!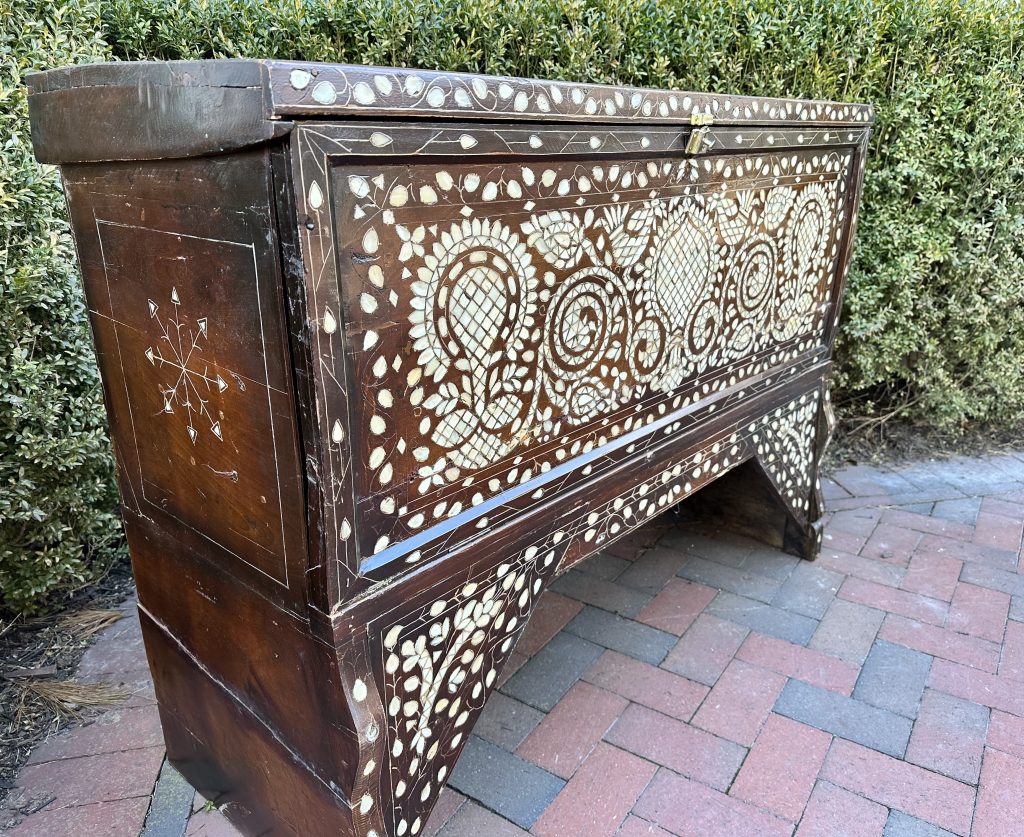 5. Optimize your cabinets
Sure they're great at holding linens and things, but if you really want to maximize your use of a cabinet, turn it into your bar. So much room for glassware and everything you need. And when you don't want to use it, close the doors. It's perfect! Here's a little inspiration from House Beautiful: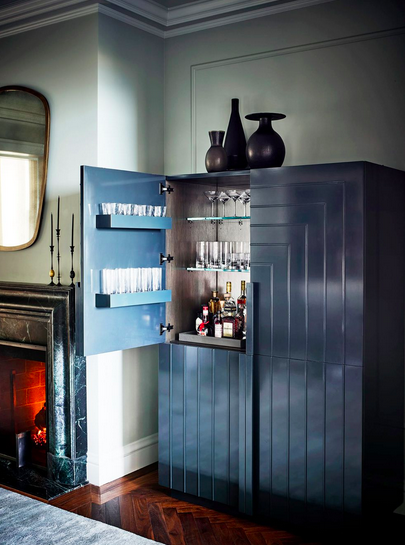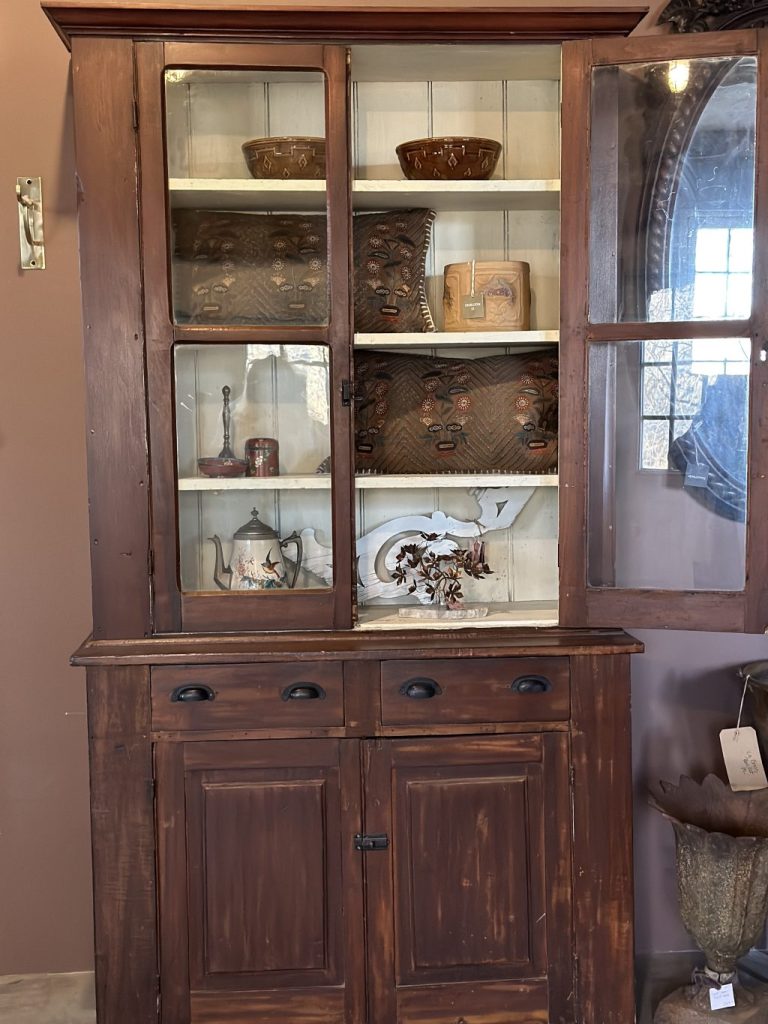 6. A simple bar cart
When space is at a premium, but you still want to make a statement with your bar, a wheeled bar cart is your friend. So many great styles out there, and so easy to tuck wherever you like, and move at the drop of a hat.
The wicker in this decorator image from House Beautiful is fun. Actually, this whole space is fun. I kinda want to go there on vacation – do you think there may be a beach involved somewhere close by?!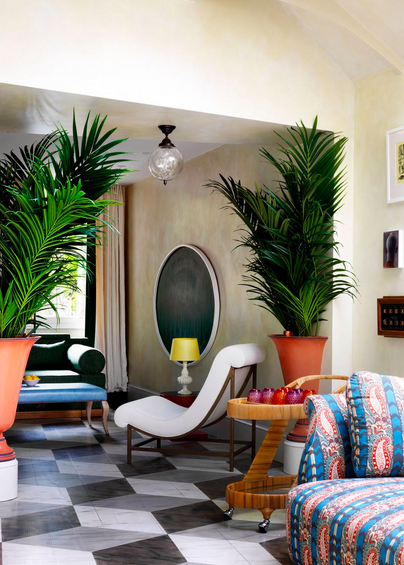 Mid-century was a great time for bar carts! You'll find vintage ones in brass, wood, even humble ones in enameled metal. So keep an eye out of those where ever you shop vintage. Plus there are some really great ones being made now; this metal one is sleek, easy, and available online now: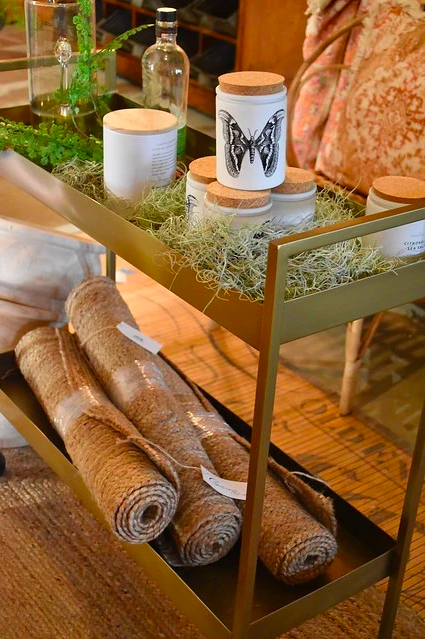 So that's a look at some great bar options. Need to fill that bar? Here's an opinionated list of what makes a bar work.
Have one for me!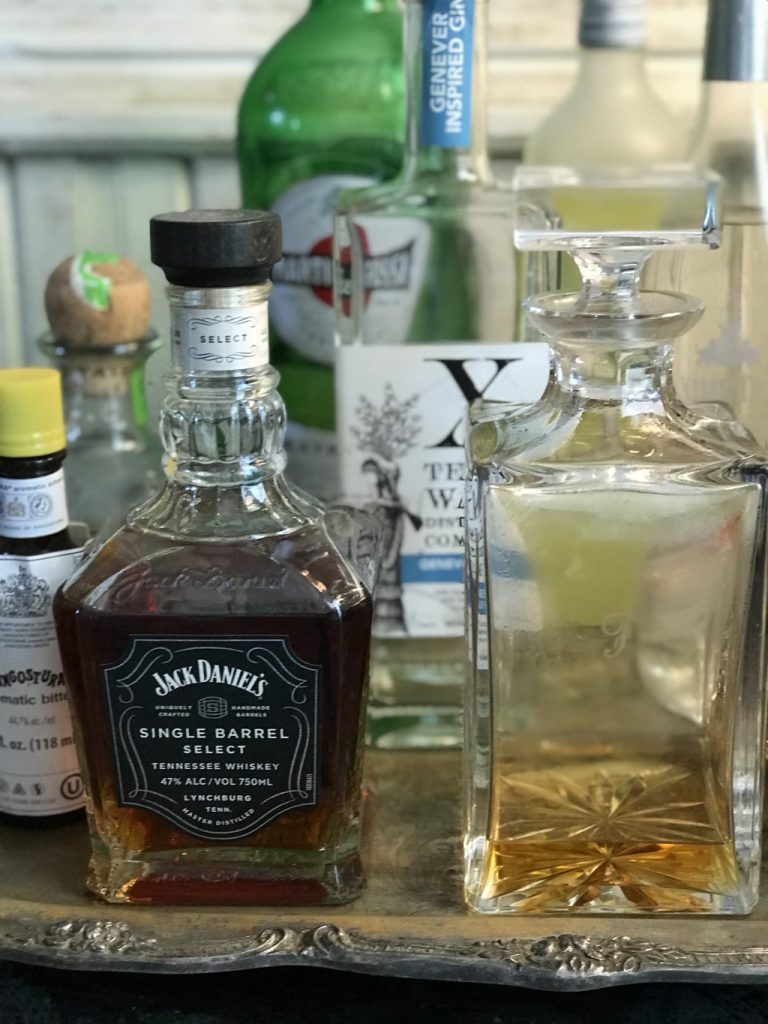 Bar Essentials:
Vodka (Grey Goose is a favorite, but if you're on a budget Absolut or Tito's will do)
Gin (I love Hendricks – at least in part because of its history and cool bottle, but there are some great local ones out there, like McClintock Distillery's Forager Gin, )
Tequila (Patron Silver, but there are so many small makers out there – try them!)
Bourbon (So many opinions here, Bulleitt is classic, or try an edgy local one, like Tenth Ward's Smoked Bourbon)
Whiskey (Jack Daniels Single Barrel, hands down my fave, but Jameson is an excellent, budget-friendly alternative)
Scotch (sooo many opinions on this one! Just make sure it's at least 12 years old)
Rum (I actually do not like rum, so you're on your own on this one!)
Triple-sec (not picky on brands here)
Vermouth, dry (Martini & Rossi is my go-to)
OPTIONAL: St. Germaine Elderflower liqueur, Limoncello (easy to home-make), Kalua, Irish cream liqueur, sweet vermouth
bitters (Angustura is the classic, but there are so many small-batch ones to try, in so many fun flavors)
cordials and syrups (try some of our small-batch from New Orleans and from France!)
strainer
jigger
wine bottle opener
cocktail picks (I love the long bamboo ones, but there are tons of options out there)
From the fridge, you'll need:
Juices: cranberry, orange, grapefruit
fruit: lemons, limes, oranges
bottled condiments: olives, cocktail onions, cherries
simple syrup (easy to home-make – equal parts sugar and water, heated till sugar dissolves)
ice
Glass ware: (Make this fun and disctictive. Mix and match. Use what you love, even if it has to be handwashed. The glassware is a big part of the experience.)
Coupé glass – for champagne, martinis, etc. There are specific martini and margarita glasses, but the coupé is lovely and not so large as these others
High ball – a tall, straight-sided glass
Old fashioned – a short, straight-sided glass
Wine glasses – I perfer stemmed ones, but some nice stemless ones out there
Decanter – great way to both aerate your wine and serve it beautifully
So there you have it – the home bar. An indulgence? Sure. But so much fun, because it's just sitting there ready to entertain whenever you're ready.
I'd love to hear about some of your bar essentials, and see your home bars. Feel free to share them in the comments below.
Thanks for reading!
Virginia