Between the single digit temps on Friday and the 10″ of snow on Saturday, only the most intrepid of Chartreuse & co fans (and dealers) could make it out.  For those who did – it was like a private shopping experience!
And for those who didn't, we're teaming up with Sweet Clover (4051 Stanford Dr, Adamstown, Maryland) to open for a one-day-only Barn Storm Sale!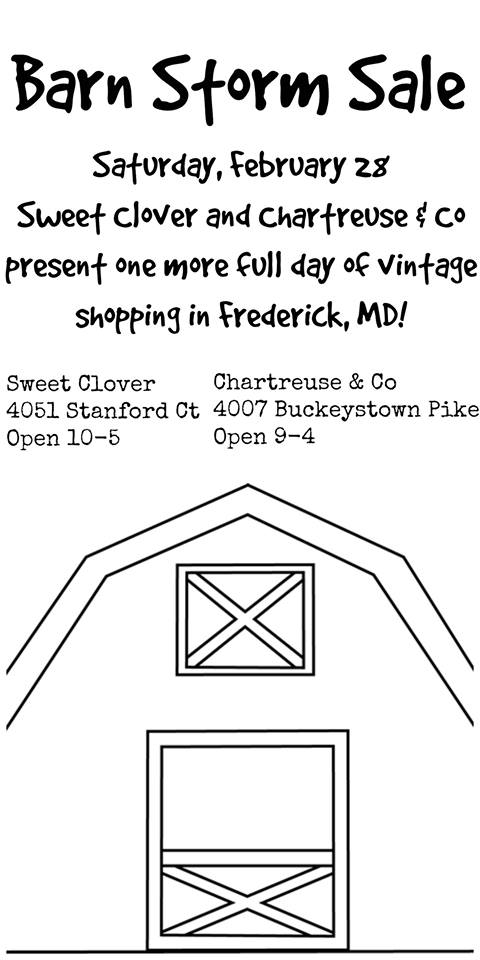 Check out our home page and Facebook  page for daily updates.
And here's a few images of Chartreuse & co in the snow: