Here's a bit of real-life Downton Abbey for you:  The dowager Duchess of Devonshire's personal estate and effects were auctioned off this week in London.  (Think Maggie Smith's inimitable Violet, Dowager Countess of Grantham)  Sotheby's was surprised by the over $2,000,000 in proceeds from the sale.  But I'm not.  To own not just a reproduction of a piece from the Chatsworth estate, but something used by the Duchess herself, something personal to her – enough so that she brought it with her to the vicarage on the estate where she lived the last 10 years of her life – those items are priceless.   Deborah Cavendish, Duchess of Devonshire was a remarkable, modern, energetic, and creative woman.  A pioneer and entrepreneur, Deborah is to be thanked for opening Chatsworth and all of it's priceless contents to the world to see and reproduce – thereby saving it and the Cavendish family lifestyle for generations to come.
I'm fascinated by this dynamic woman, and just had to look through all of her auctioned items.  Here are my favorites furnishings:
And now let's go to the garden:
The Duchess' home must have been filled with artwork, as the auction contained many pieces.  I was particularly drawn to the farm scenes, of which there plenty: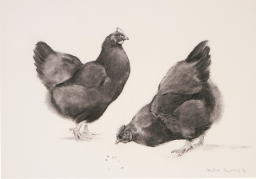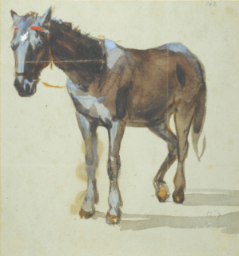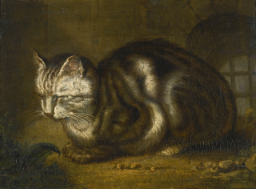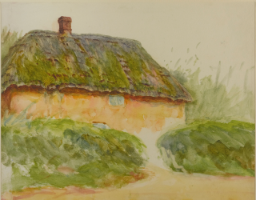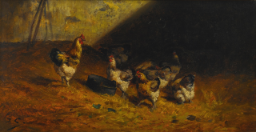 Plus there were decorative items which I found charming:
And then some of her more personal items which spoke to me:
All in all, I would have loved to just attend the auction, even if I didn't come away with a thing.  To see all of these items – the physical remnants of a life well lived – would have been enough.
Thanks for reading,
Virginia