THE KRAMER ANGLE
Chartreuse & co: You've been with Chartreuse now for over a decade. We've seen you evolve and grow, but I'd love to know how you got your start?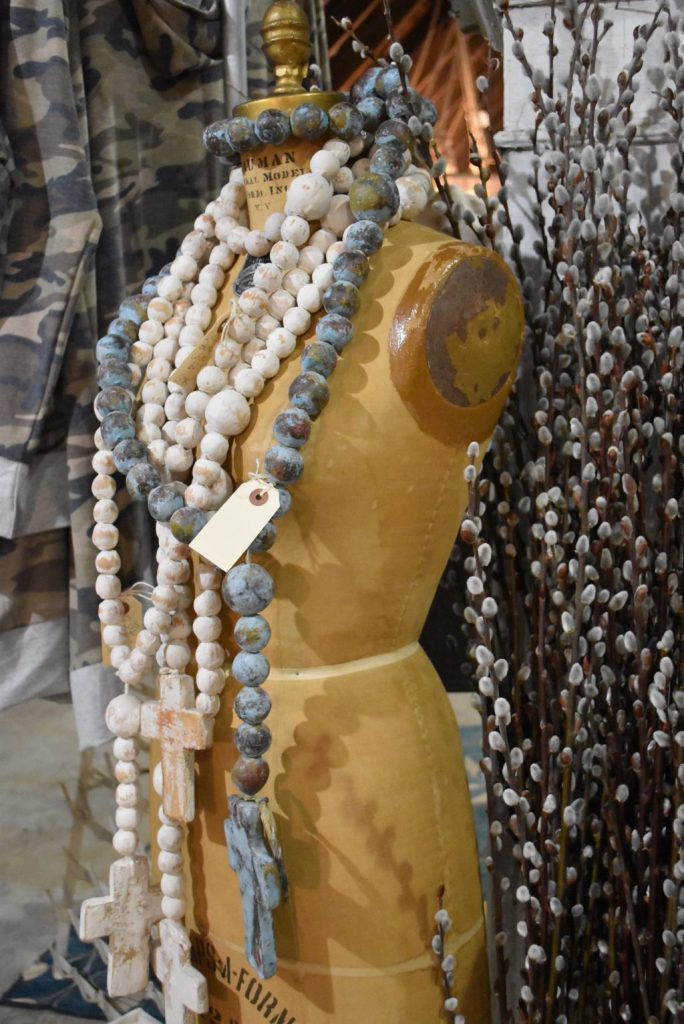 As a newlywed (a lifetime ago!), my husband was a Navy pilot and deployed a lot. We lived in base housing and I had a neighbor in the same situation who would drag me to auctions, antique shops, etc., for something do, and I became hooked! I quickly furnished our humble quarters with country pieces that really spoke to me. My first antique purchase was a pie safe which I fell in love with immediately and had for almost 30 years before I sold it to another young military wife. (I loved the full circle and hoped it would begin a similar love of furniture with a history).
My mom, sister and I always dreamed of having our own little shop and when the opportunity arose for me to join an established barn show my mom sent me the seed money to get started because she believed in me. That was 16 years ago and my business has evolved from that initial opportunity to joining Chartreuse (another lifetime ago!), and to also owning my own brick and mortar, Sweet Home Salvage, in Crofton, Maryland.
Chartreuse & co: I spent weekends when Chip was working doing the same thing! It just gets into your system, doesn't it? How about your company name; how did you come up with The Kramer Angle?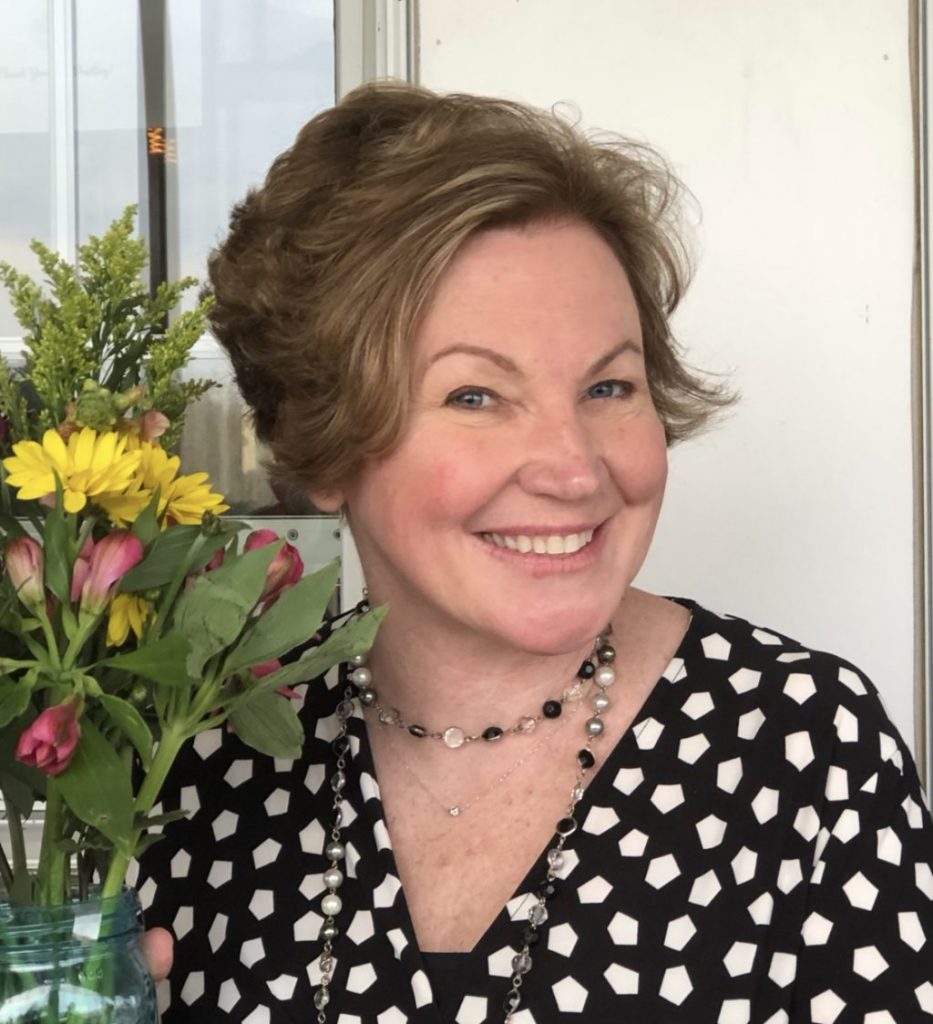 I've always loved rearranging furniture. Growing up my sister and I constantly rearranged our bedroom furniture and as an adult I continued to rearrange with abandon! In fact, my husband could never be sure his favorite recliner would be where it was from one day to the next. I don't care for rooms that have the furniture pushed up against the wall, and would often angle pieces in a room to make it more interesting. Before long, my friends were asking me to rearrange their furniture and give them the "Kramer angle". It's my take on a space.
Chartreuse & co: I love that! I get teased about putting things at an angle all the time! Your sense of design is so strong, but your style has evolved over the years. How do you describe your style?
It's evolved over the years from a heavy industrial influence to more of a farmhouse aesthetic. Country cupboards, farm tables, cubbies – and still mixed with a little industrial to keep it interesting!
I've also transitioned into offering apparel: scarves, cardigans, ponchos, anything cozy. After a year of COVID, who wants to wear constricting clothes ever again!
WILLIAM MEYERS, ARTIST
Chartreuse & co: Your art is so distinctive, and a very specific genre. Tell us about how you got started.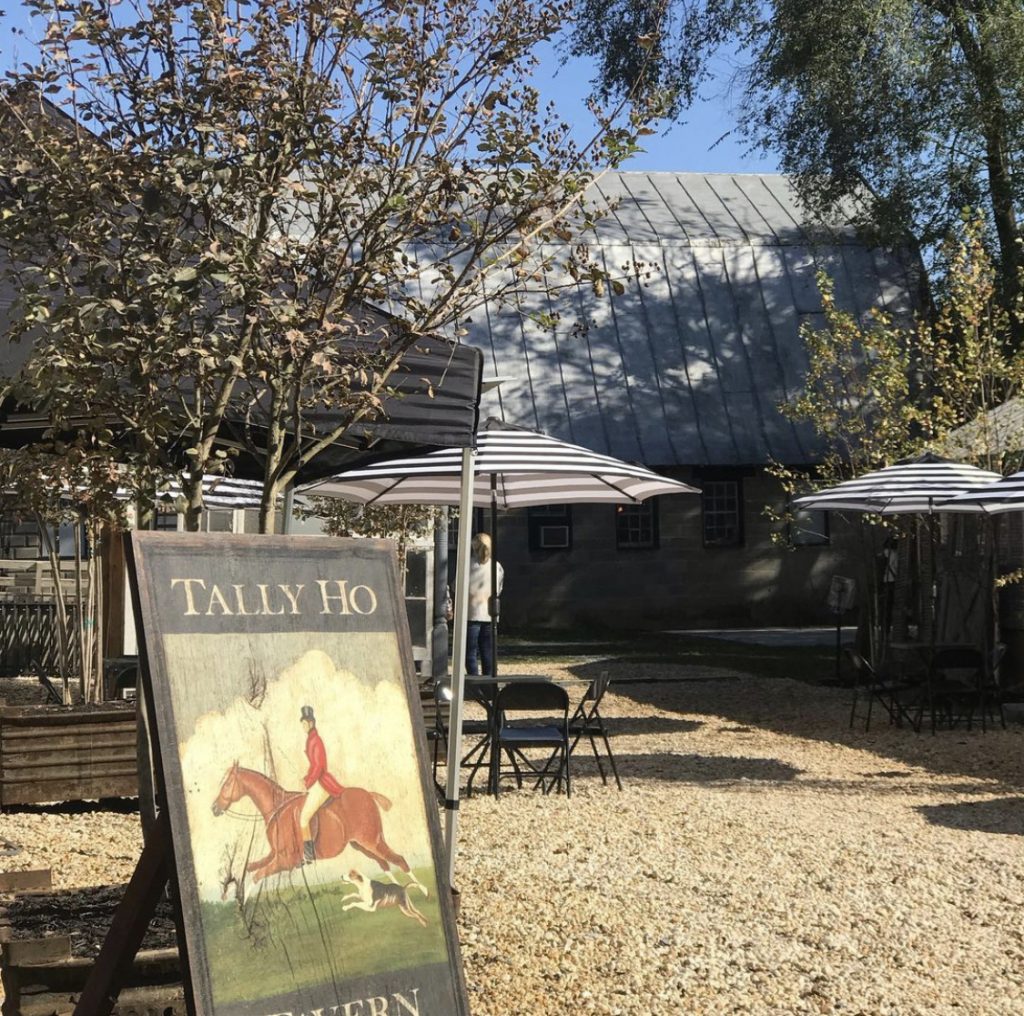 Creativity is in my genes. I grew up with creative parents: my mother was an antiques dealer and my father was an architect. Early in my career, when most kids would be scribbling on walls with crayon, I was dabbling with mechanical pens, brushes with oil paint, and press-type. We won't discuss a certain collage period that involved scissors and curtains. Much of my time in class was spent drawing and doodling which led to encouragement from teachers in the form of erasers to the head and laps around the track (thanks Mr. G).
After graduating from McDonogh, with my true desire to be back in pre-school where I got to cut, paste and color all day, I naturally went to art school and graduated with a Bachelor of Fine Arts from Maryland Institute College of Art in Baltimore. As a professional graphic artist and illustrator I have worked in design studios, ad agencies, and corporate settings. Being a designer, I have always studied and loved the look of antique signage and posters that were created by hand, without the use of computers and CNC machines.
Among my many interests are wood and metal working, antiques and great cars, mainly old British cars (yes, the kind that don't want to start in the rain but you don't really want to drive them in the rain anyway). Two wives, six kids, five dogs and too-many-cars-to-count later, I decide to merge my interest in antiques with my artistic endeavors and pursue the creation of authentic looking 18th and 19th period tavern and trade signs. Using very old reclaimed barn lumber, I match the sign content with the perfect piece of wood to form the base of the hand-painted artwork. The end result is a unique piece of museum-quality art that is sure to be the focal point of any room.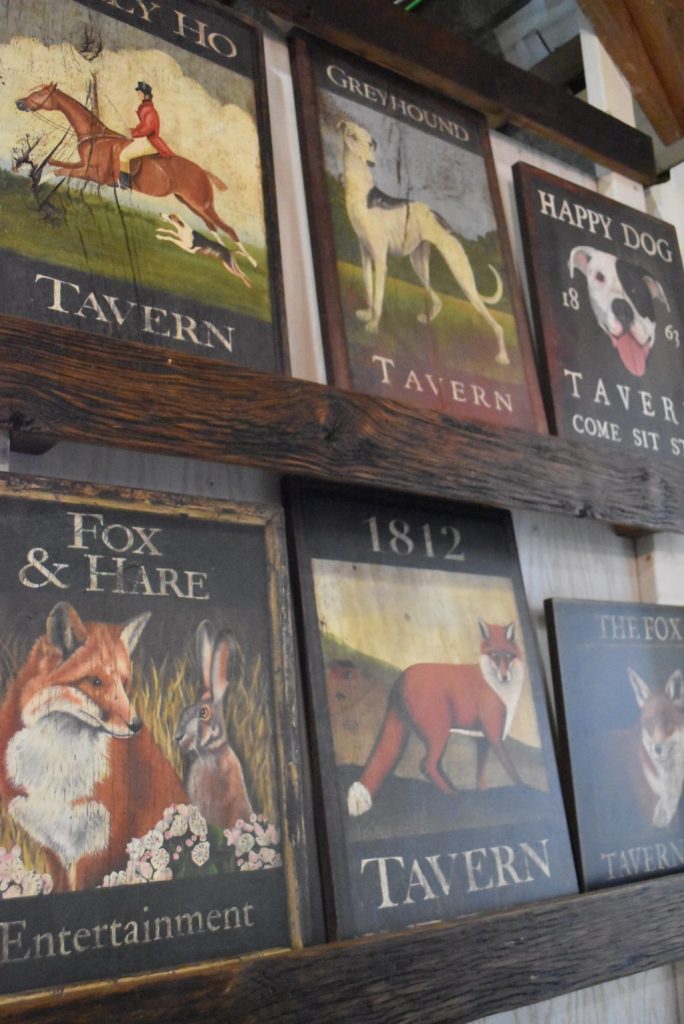 Chartreuse & co: You offer prints now, too. Tell us about how that happened.
In talking with a friend in the printing business one day, he mentioned a new capability in which they could print directly onto plywood. He pointed me in the direction of another friend who's business was providing high resolution scans of artwork. Thus began the ability to create cost effective reproductions of my work allowing more people to enjoy the artwork on wood as originally intended without the expense of an original painting. 
Chartreuse & co: Anything else you'd like our readers to know about you?
I still get my inspiration from antique signage, posters and artwork. Google is a wonderful muse. Currently I am mainly painting signs on a commission basis so if you have an idea you would like to explore, please reach out. I would love to hear what you have in mind.