Meet the Upstairs Gang at Chartreuse & co, Part I
New things are fun – and new people are fascinating. I just love the fresh look and energy that's being created upstairs, and want to share with you not just the stuff, but the great personalities behind the beauty you'll be treated to April 16-18. This post kicks off a multi-week series, that'll help you get to know these delightful, creative people who are busy making the second floor of our barn a magical place to be.
Heirloom 23: Amy Seabolt, owner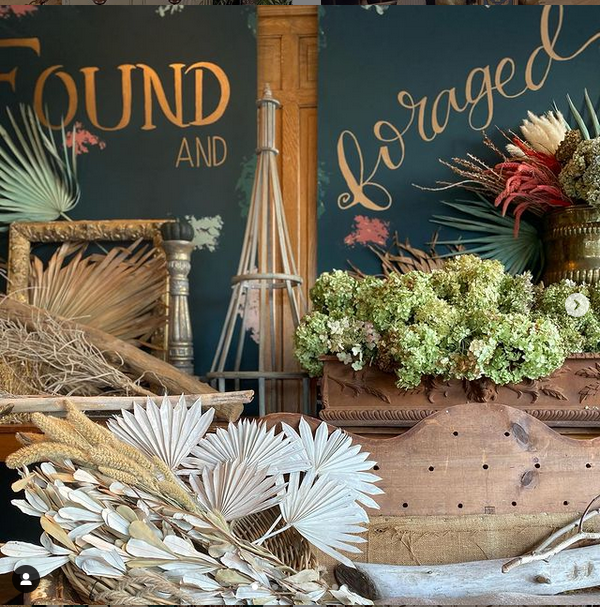 When you see Heirloom 23, opening as part of our second floor Grand Opening, April 16-18, you'll be immersed in Amy Seabolt's irresistibly ecclectic, chic style. Amy's our kinda girl, bringing her passion for vintage and stellar eye for those just-right, new pieces to create a wonderland of boho chic.
Chartreuse & co: What inspires you, Amy?
Amy Seabolt: That would have to be nature, fashion, family and friends. Oh! and Anthropologie, of course!
Chartreuse & co: We feel ya, girl! So that brings us to how you got into this business…
Amy Seabolt: While raising two amazing boys and traveling as a Hair Stylist/ Educator I would get lost in gorgeous shops and boutiques form New York to Atlanta. Studying the displays and dreaming of owning my own someday! I started collecting antiques, unique global items and anything I scavenge along the shore. Wanting to share with others how to style their homes in this gathered and collected way was my passion! With the help and support of my husband and his love of "hunting for treasures", we created Heirloom23.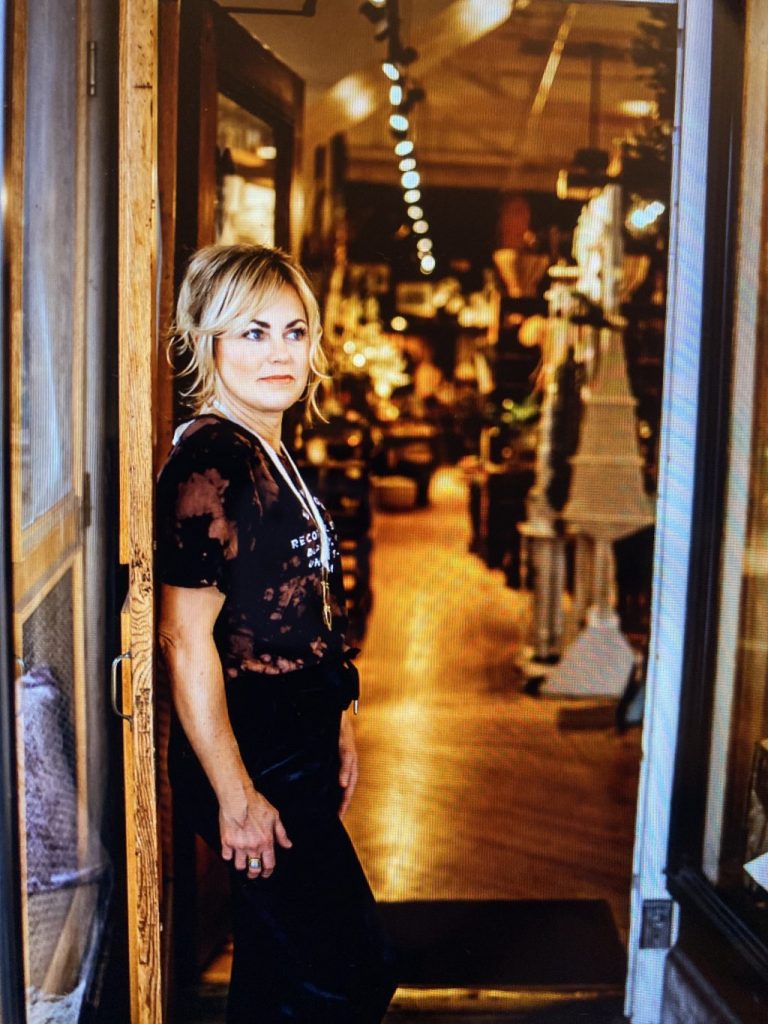 Chartreuse & co: I've mean meaning to ask you, how did you come up with the name, Heirloom 23?
Amy Seabolt: A family "heirloom" doesn't necessarily have to be an expensive object, it could be your grandmother's tattered linens or your father's rusty bucket. A teacup with a crack, or anything that has been well loved or evokes a memory. An Heirloom is timeless and meaningful; I want to share these items with others.
Chartreuse & co: Your style is so fresh, and multi-faceted. How would you describe it?
Amy Seabolt: I'm inspired by all things decor, natural elements, pattern and patina! My style is best described as eclectic/ bohemian.
Chartreuse & co: It's such a rich style, and you do it so well. And what is it that keeps you going, keeps you searching for those unique pieces and styling them so perfectly?
Amy Seabolt: What keeps me going? That would have to be helping and inspiring others.
Chartreuse & co: We can tell – you've certainly inspired us!
You'll find Heirloom 23 on the second floor, on the right, just past the stairwell. You can't miss Amy's 'ecclectic/boho' style!
Curiosities, Ink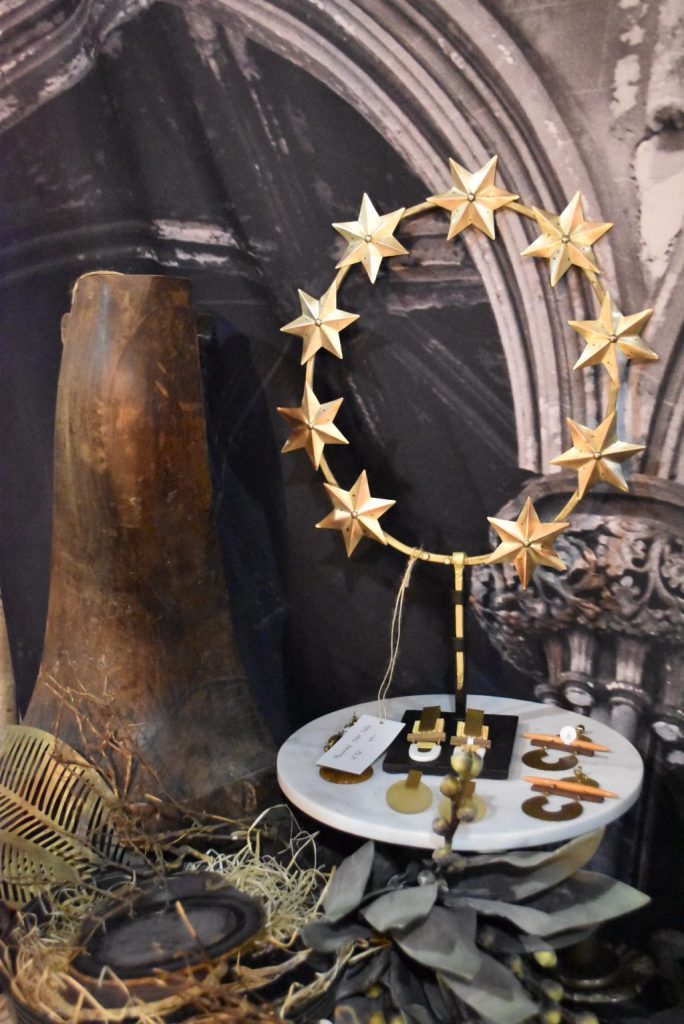 At the top of the stairs, just to your left (make a U-turn), you'll find tucked under the eaves a quietly evocotive shop, Curiosities, Ink. Created and owned by Katherine Crum, this moody, romantic niche blends a passion for ancient history, mythology, and the written word into a fascinating collection of jewelry, books, and objects.
Here's a little of what Katherine has to say about her venture:
Chartreuse & co: So, Katherine, who, or what, inspired you most as you developed your style?
Katherine Crum: Stories, largely, I suppose. When I was a child, my mother used to read to my sister and me before bed every night — Greek mythologies, the Narnia series, Arthurian legends, the Prydain novels — anything to stimulate a young mind. Nightly conjuring up these worlds of enchantment, of rich color and verve, the world bloomed into something far more vast and uncanny and grand than the childish existence that characterized our days. These stories combined with my early immersion in all things design-worthy were the biggest influences on Curiosities, Ink's style. In a lot of ways, I like to think of Curiosities as the merging of Old World legends with the drape of time — looking backward from the spot we now occupy. I like to think of figures like Morgan le Fey: cloaked in the bulwark of medieval majesty, yet steeped in the ethereal potency of ancient myth. Like the Arthurian figure, bringing together two different moods oftentimes results in one that's greater than either alone.
Chartreuse & co: Wow! Just listening to that draws so many visual references! We're seeing your style evolve as you create your shop here at Chartreuse, how would you describe your style?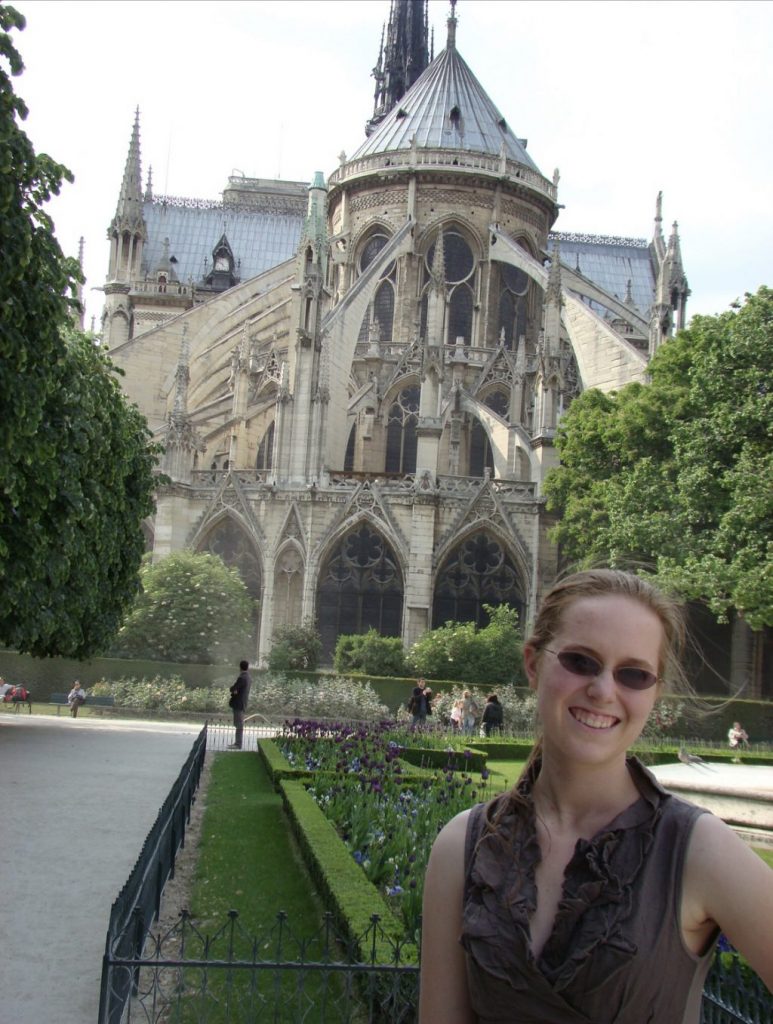 Katherine Crum: My grandmother has always said that I'm an old soul. I can't speak to that, but I do love the interplay of time's striations — characterful, curvatious antique items (the more worn, the better!) breathlessly attended by a sleek, modern piece — but what draws me even more are those things which are ageless: natural elements appeal to me, as do the timeless works of art and literature which set the human race apart. Gnarled branches, gilding, ribbed vaults, aged parchment, and tracery all excite me. Mingle these Gothic elements with sleek marble, metal, glass — elements of modern decor — and reveal spontaneous style and inspiration! I love all things which are crafted by human hands and hearts, particularly those with a reverence for the past and a healthy appetite for the future. My theory is that accessorizing your home is all about setting the stage for the life you wish to lead. Fill it with the things you love, the things that excite you, the things that inspire you, and seize the opportunities that come your way.
Chartreuse & co: We couldn't agree more with that sentiment! So, this brings us to an obvious question: How did you get into this business?
Katherine Crum: Both my mother and my grandmother, before her, were in the home decor business. I grew up in and around antique stores, exploring the exquisite remains of the past: picturing the other fingers that had touched them, the other places they had seen, the voices they had heard, the epochs they had witnessed. For me, the curiosities of each and every object spoke loudly and naturally in wonder, echoed from my mother and grandmother. Since the time I was old enough, I've worked alongside my mother, learning from her about this business, until at last the time was right to jump in, myself, and bring Curiosities to you.

Chartreuse & co: What anchors you and keeps you going?
Katherine Crum: I'm inspired by the world around me. The three biggest sources of inspiration I feel for Curiosities, Ink are walks through nature — losing oneself amidst the flowing trees and vines that line the walks around my home — books — stepping into other worlds and other skins, experiencing other lives and other places — and museums — piercing the veil of time to exploring the world our ancestors once knew. These are the major forces which thrum through my brain while pulling a look together. Cultivating a vision means acknowledging its influences and, for Curiosities, it's nature, history, and stories.

Chartreuse & co: Thanks for these insights! Is there anything you'd like to share with the Chartreuse & co readers?
Katherine Crum: I'm so excited to debut Curiosities, Ink! Showcasing these separate elements as one is something I'm passionate about and something that I hope you'll enjoy as much as I have.