It's a weird sort of Easter/Spring season this year. We're all sheltering, distancing, and staying home, just as our instincts (and the weather) draw us out. So let's bring a little normalcy to this strange time, and create something very simply, yet extraordinary for this Easter morning (April 12, 2020).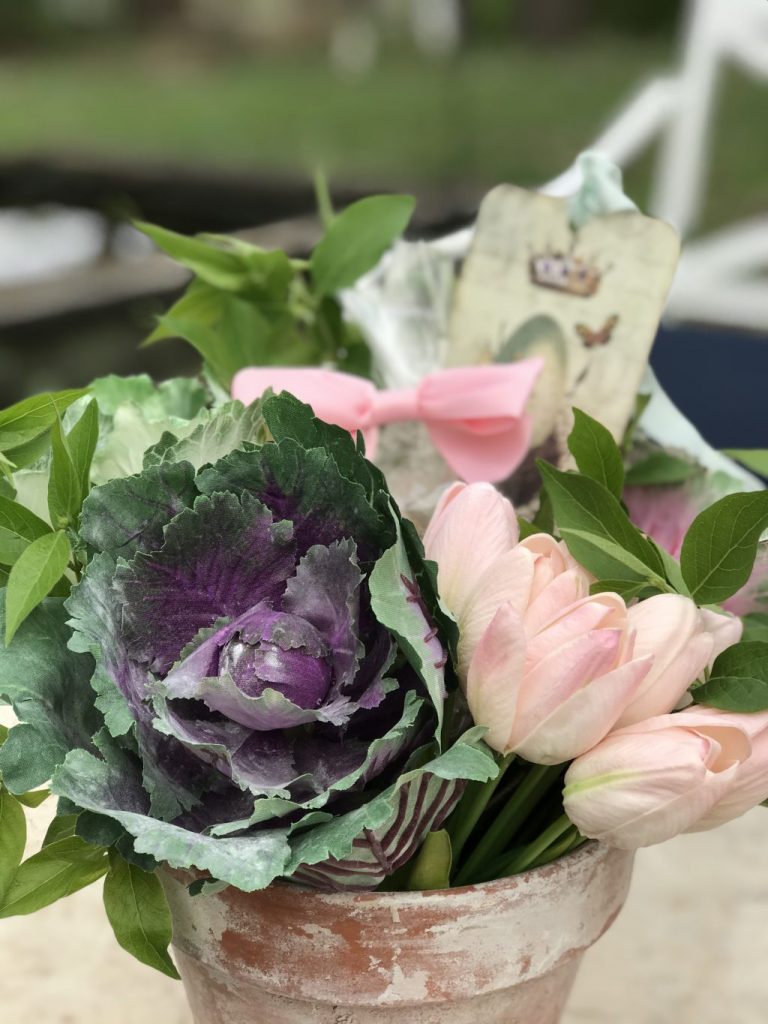 Easter basket/Spring centerpiece project how-to: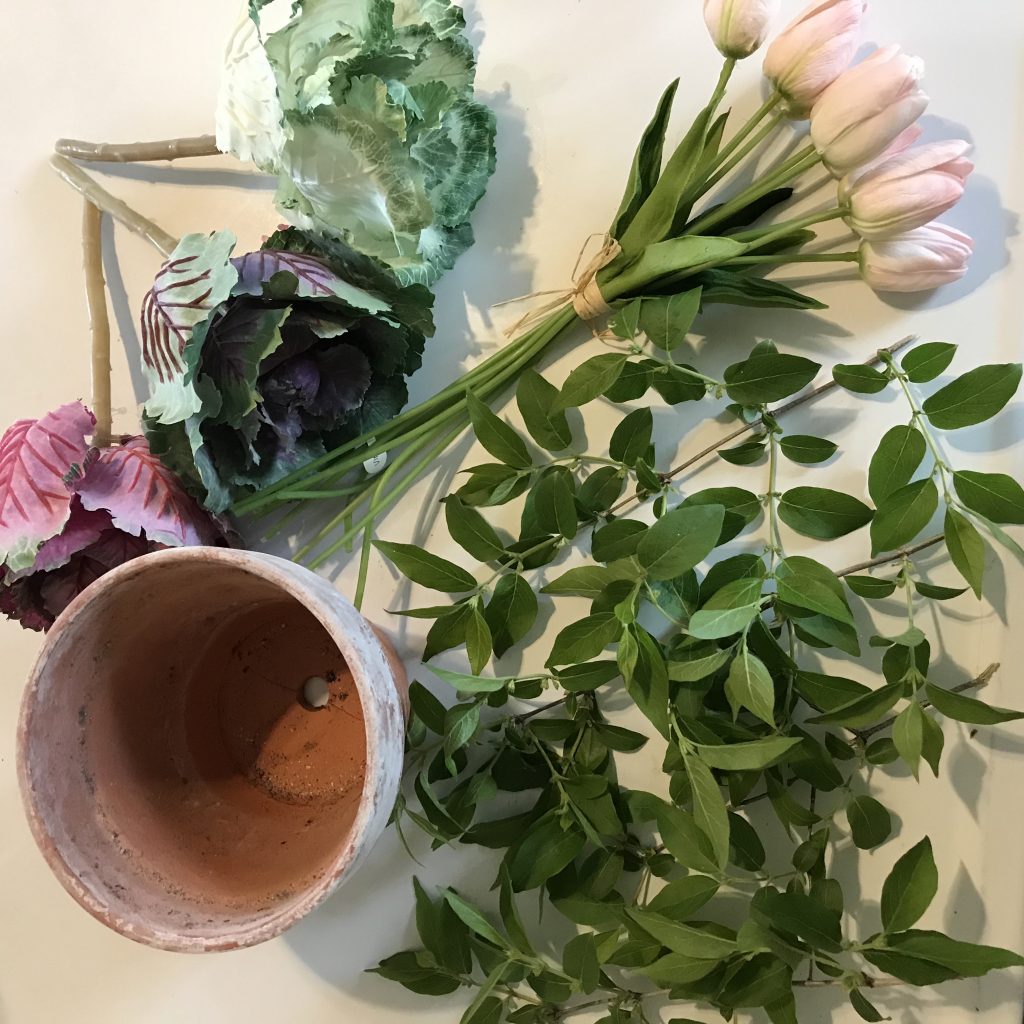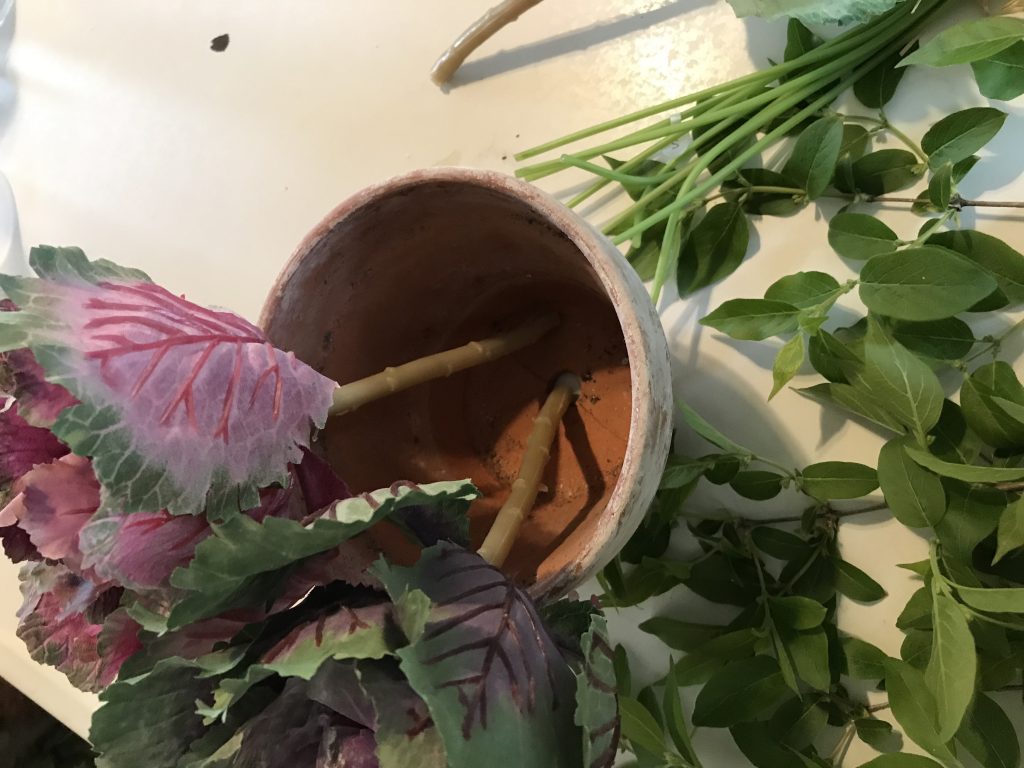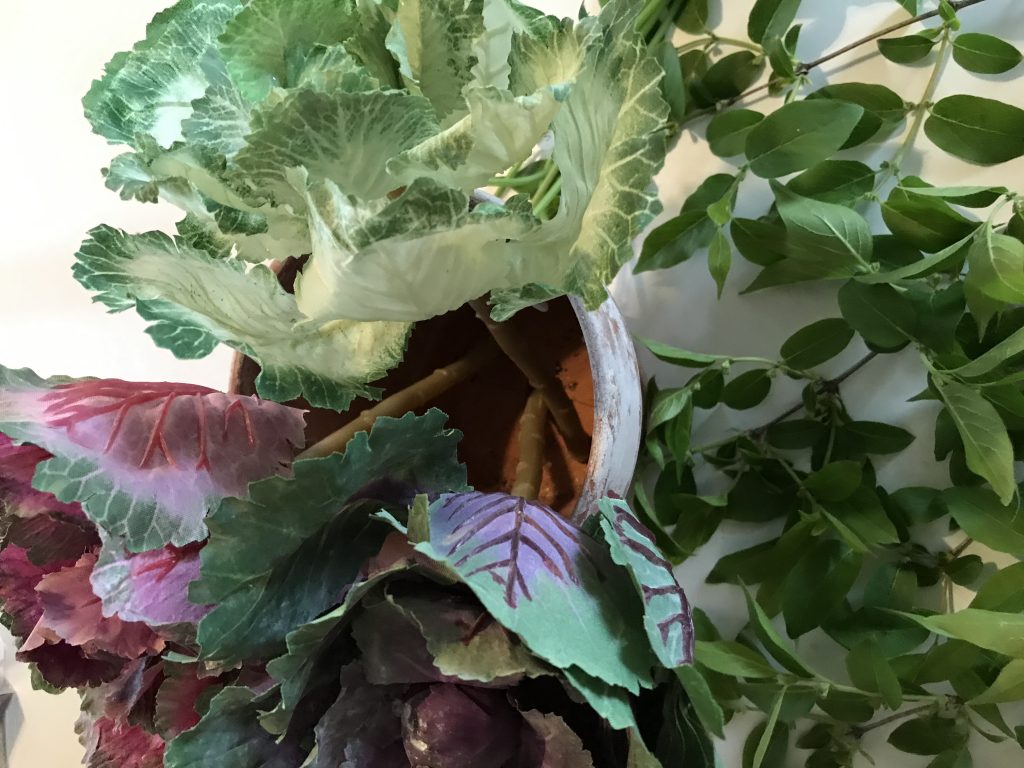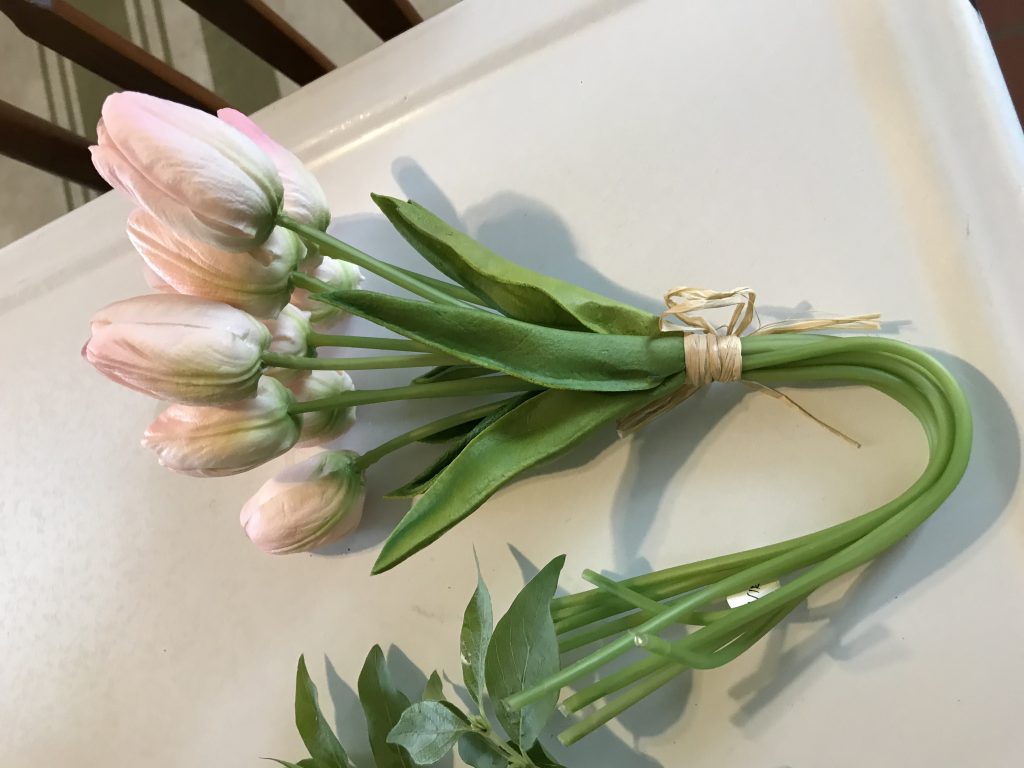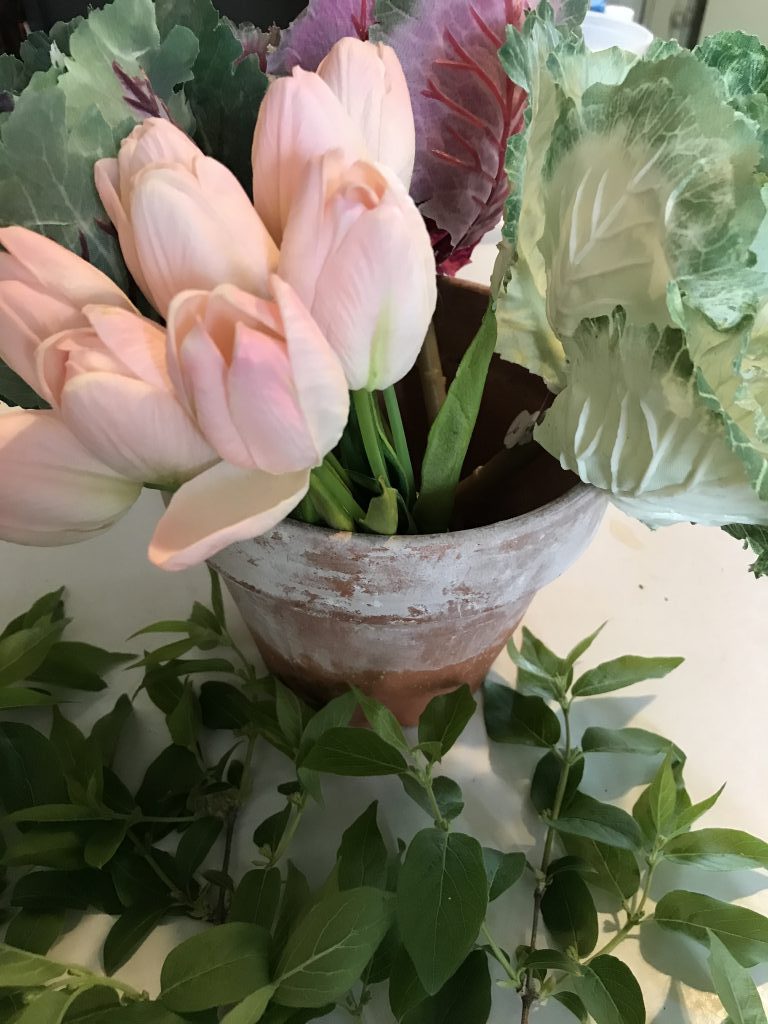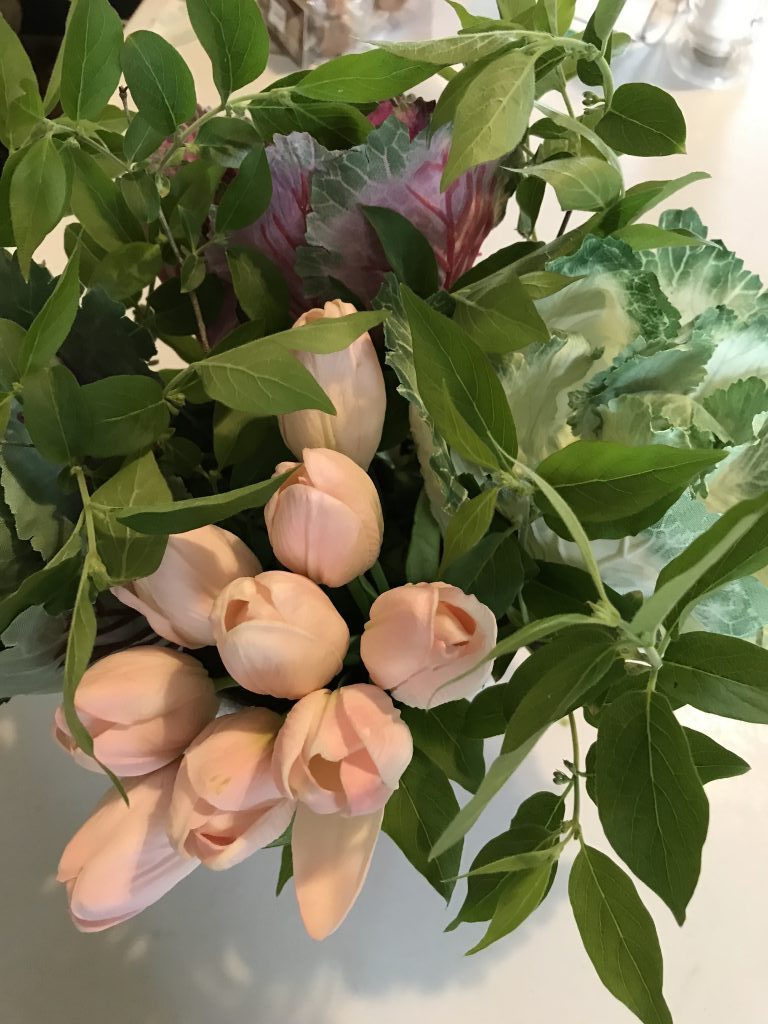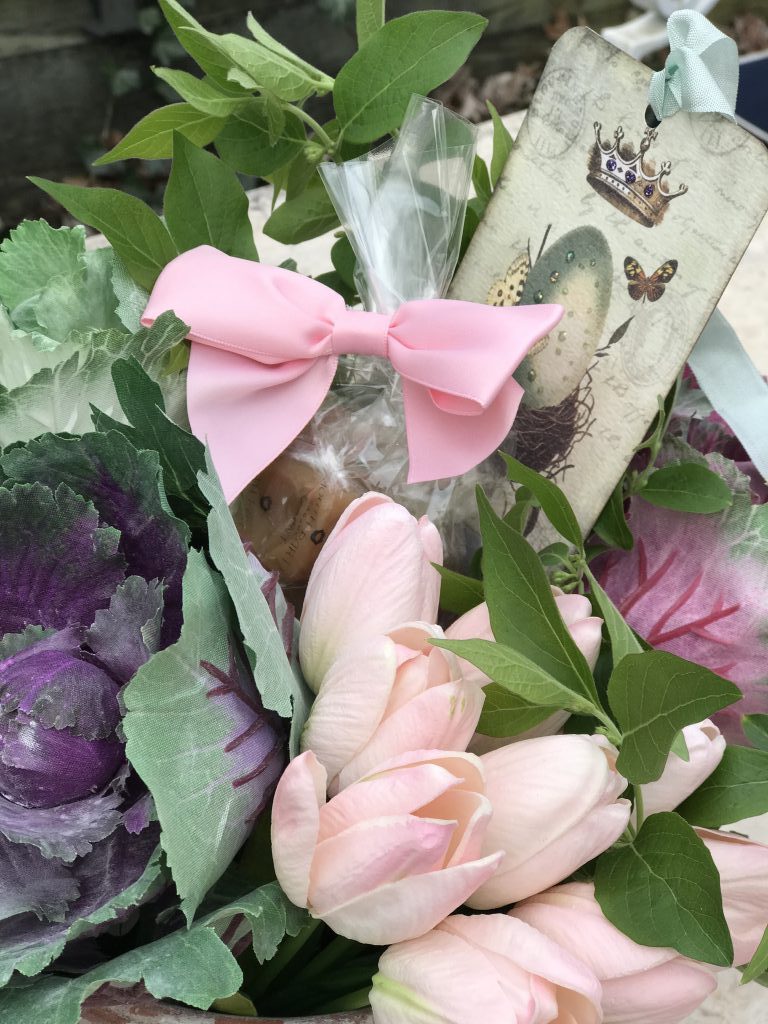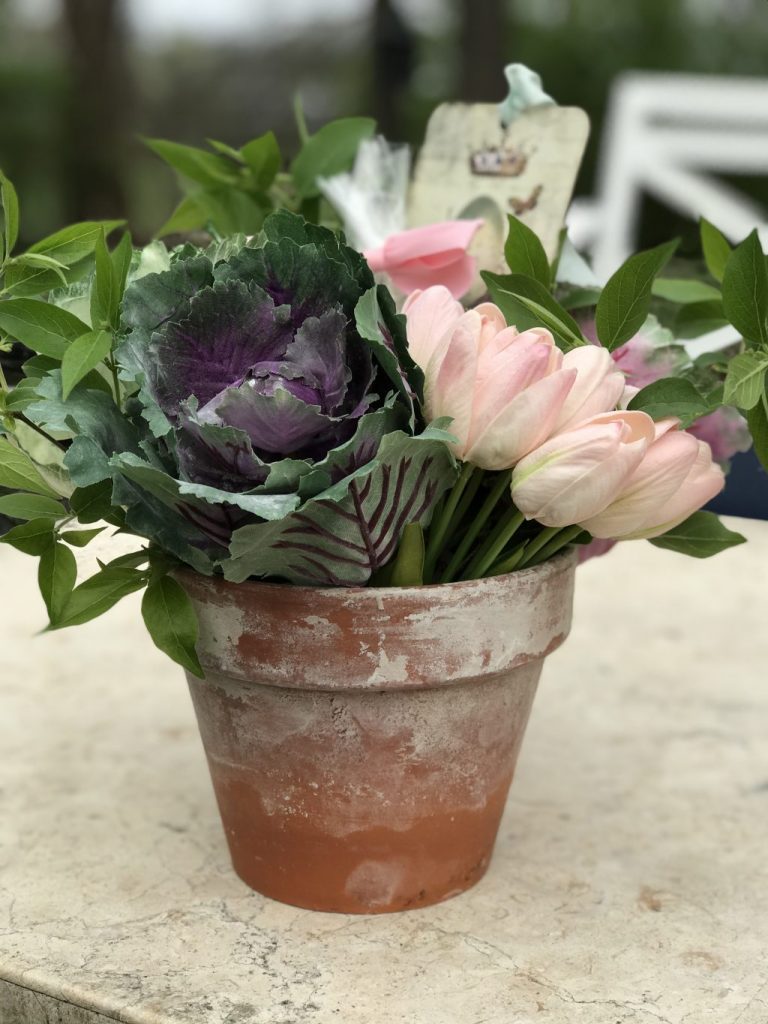 This pretty 'Easter basket' also makes a delightful table centerpiece – do several of them and place in a row down the middle of your table, with ivy or greenery interlaced on the table at their bases, tying them together. Add some tiny terra cotta pots with votive candles inside, and you've got a great evening spring table!
Stay safe, and have a beautiful Spring!
Thanks for reading,
Virginia