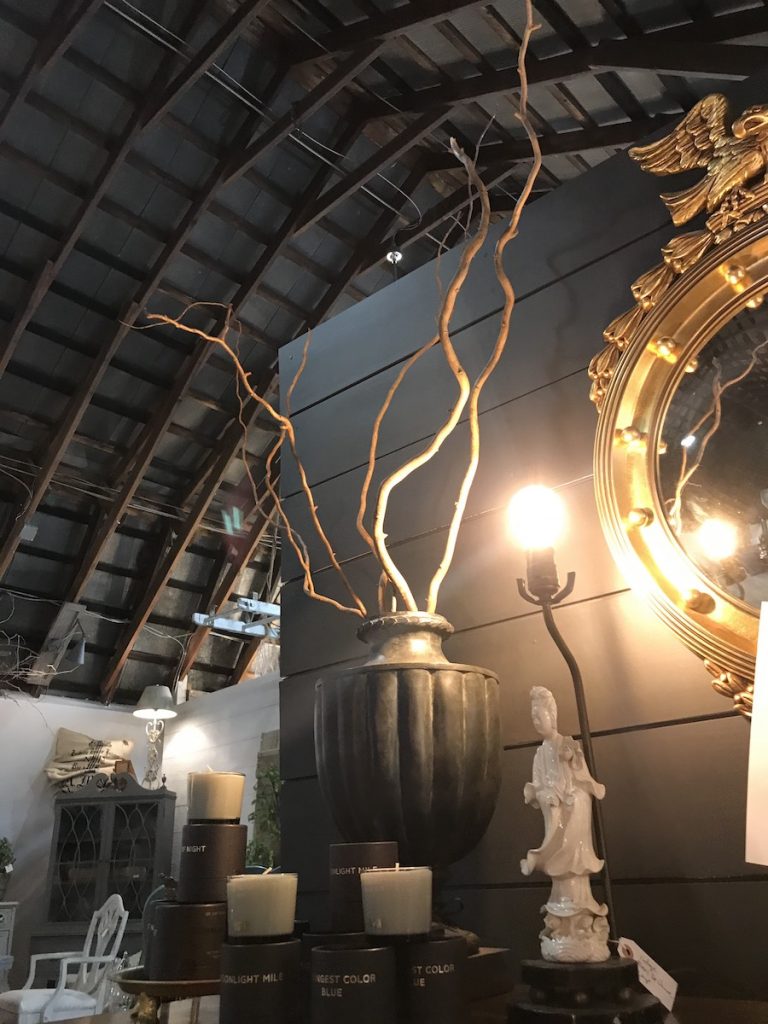 Today you get to meet Laura Friberg, owner of Stone+Gate Market, and Rebecca Kidder, owner of Federal & Black. Both of these shops bring a fresh take on the classic, southern interior. Stone+Gate comes at it from the French/Swedish side of things; and Federal & Black mixes it up with a very English-country attitude.
Chartreuse & co: We're so excited to have you as part of our team here at Chartreuse & co! Tell me a little about how did you got into this business?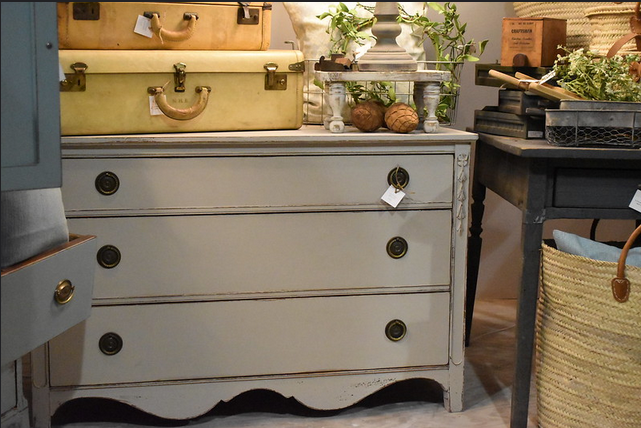 Laura Friberg: When styling and renovating the homes we have lived in over the years from the Midwest to the East Coast, incorporating vintage finds with classic, worn features to soften a room are at the top of my list. It not only allows me to explore layering with raw character and texture, I also thoroughly enjoy searching for each piece, discovering markets and perusing boutiques locally and through travels globally. With a background in the international meeting planning and hospitality industries, an unexpected opportunity to open a shop presented me with the incredible option to combine my interests in cultures, architecture and interior design. Sharing my love of creating and curating a home with customers has been a fulfilling and inspirational journey.
Chartreuse & co: Here at Chartreuse, we live for that! I just love your European style, how would you describe it?
Laura Friberg: I tend to lean towards neutral shades of gray and beige as anchors with pops of muted seasonal patterns and colors; a soft turquoise in the spring or burnt oranges in the fall. Painted and distressed Georgian/Gustavian style furniture pieces, tufted upholstery, natural weathered wood elements and stacks of worn books are a few of my favorites to work with to blend a room with its outdoor views and palette tone. Essentially a simple, classic, symmetrical style.
Chartreuse & co: I totally see that in what you've created here so far. Who or what inspired you most as you developed your style?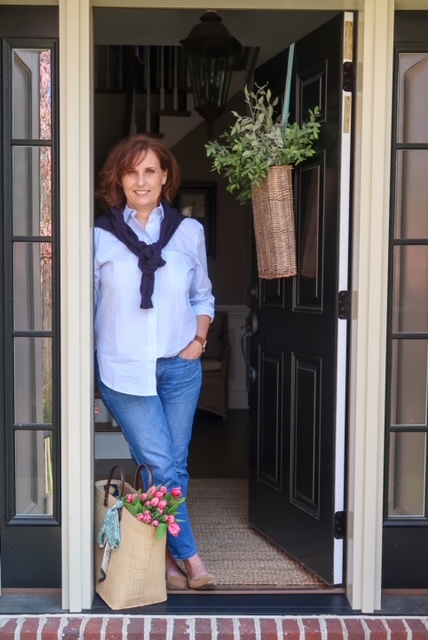 Laura Friberg: I was fortunate to experience growing up in a quaint lakeside town in the French-speaking part of Switzerland for nearly 10 years when my family moved overseas. Castles and cathedrals, views of the Alps and cobble-stoned streets were the backdrops every day and with France a mere fifteen-minute drive away and an efficient rail network, European countries were easily accessible to visit – each with its own different set of language, history and sights. As a student in the local school system, my American heritage faded with each passing year as I fully immersed in the Swiss culture – even working as a teenager in the vineyards on the Jura mountain hillside during October harvesting. The worn, crumbling patina of stone and rustic metals, the sculptured gardens, elaborate fountains, stunning architectural elements and the simple, breathtaking, natural scenery of Europe remain imprinted and continue to influence me. Now that I am married to a Swede, the Scandinavian lifestyle and customs have only expanded my inspirational reach and there is also still so much to learn and discover from our daily surroundings and interactions.
Chartreuse & co: What a wonderful way to grow up! Now that you're here, what anchors you and keeps you going?
Laura Friberg: My husband, daughter and son's unwavering support in addition to meeting customers, working with a team of creative, talented peers, the anticipation of uncovering unique, vintage items for the shop and finding little moments throughout the day to appreciate nature, a cup of tea, a scented candle or a few pages of a book.
Chartreuse & co: Oh my gosh – cup of tea and a book is my siren song! This is gonna be fun! Is there anything else you would like to share with the Chartreuse readers?
Laura Friberg: Joining Chartreuse & Co. is a significant milestone for me and I look forward to sharing inspiration, learning and growing with customers and peers alike in the shop's iconic setting.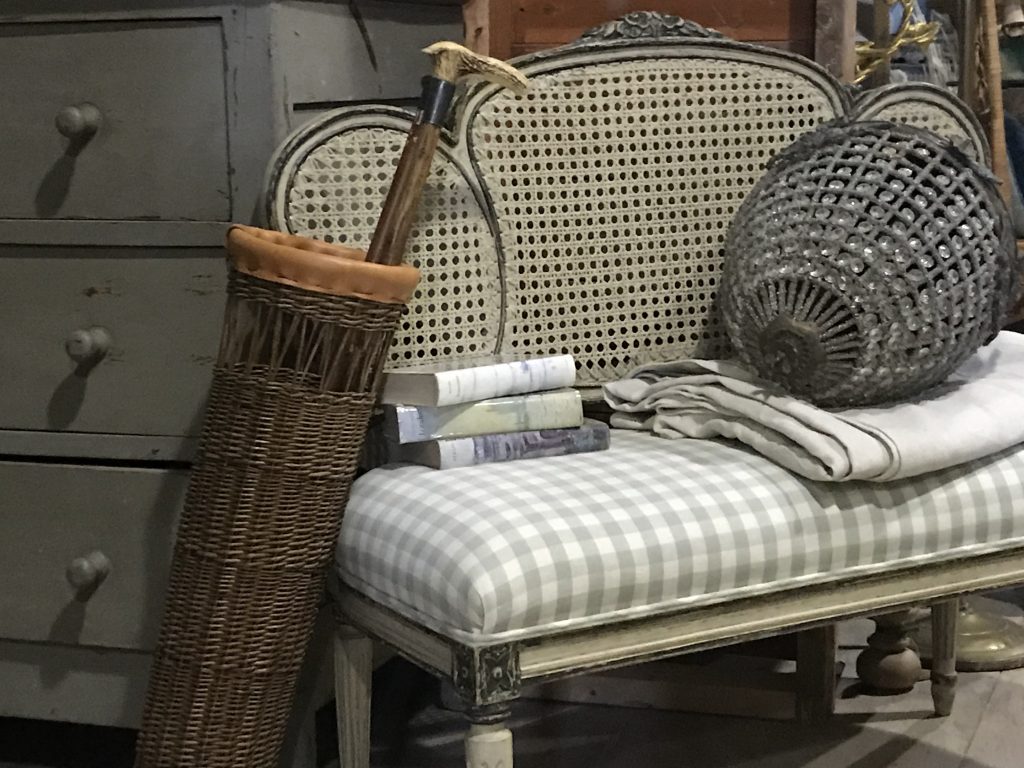 Chartreuse & co: We're loving the classic style you're creating here, and your fresh take on it. Everything you do from your website to your product selection is so polished; could you tell us how you got into this business?
Rebecca Kidder: I've dreamt of having my own little shop, filled with special finds that inspire and delight, for as long as I can remember. But it wasn't until I met my husband – – we're newlyweds – – that I really felt it was attainable. It was Mike who pushed me to pursue my dream. He's my biggest supporter, wise counsel and perfect balance. We launched FederalandBlack.com on December 2, 2019, three weeks after our wedding.
Chartreuse & co: I love that; it's every designer/shop owner's dream! He's clearly into your style – we've seen the wall he created for you; how would you describe your style?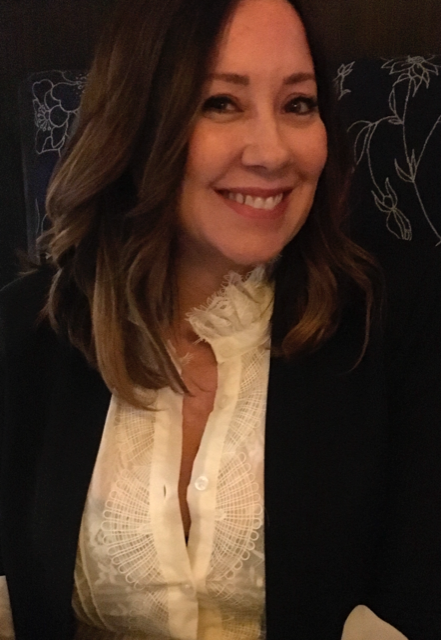 Rebecca Kidder: I L-O-V-E mixing old and new, refined with a bit of gritty edge, unexpected, collected, a little rock & roll, always some black for sophistication & to ground a space, lots of neutrals topped off w/ some texture and WOW pieces.
I'm drawn to early American antiques, as well as anything French (and Gustavian – – always on the look out for Federal style mirrors and Mora Clocks). We moved around a lot growing up (I'm an Army Brat); I was exposed to different cultures, art, architecture, etc & I think it explains the push & pull of my taste.
Chartreuse & co: I see all of that in what you've created so far. I have to admit to admiring your confident choices. Who, or what, inspired you most as you developed your style?
Rebecca Kidder: My Mom inspired me most as I developed my style (still does!) She has the chicest style. Both of my grandmothers also had impeccable taste. Traveling a lot and living abroad exposed me to quite a bit, giving me a good foundation. And I've always looked to nature to inspire me as well.
Chartreuse & co: That's so delightful. We should all strive to be inspired by family and nature. What anchors you and keeps you going?
Rebecca Kidder: My husband & family, first and foremost, but also my absolute love of what I do. Federal & Black is my dream job! I'm soooo thankful.
Chartreuse & co: We're pretty thankful, too! Your style inspires us! Is there anything else you'd like to share with the Chartreuse & co readers.
Rebecca Kidder: Thank you for reading. We really hope you leave our space feeling inspired and delighted.