Between Tag Sales and renovating the cottage (a.k.a. The Garden House), we're also putting on our fall Market Days this weekend. It's a blast – dozens of temporary dealers arrive, put up their tents, bring out their fabulous finds – it's like Christmas for me!  I mean, think about it – all this coming to your backyard.  You have to admit it's pretty awesome.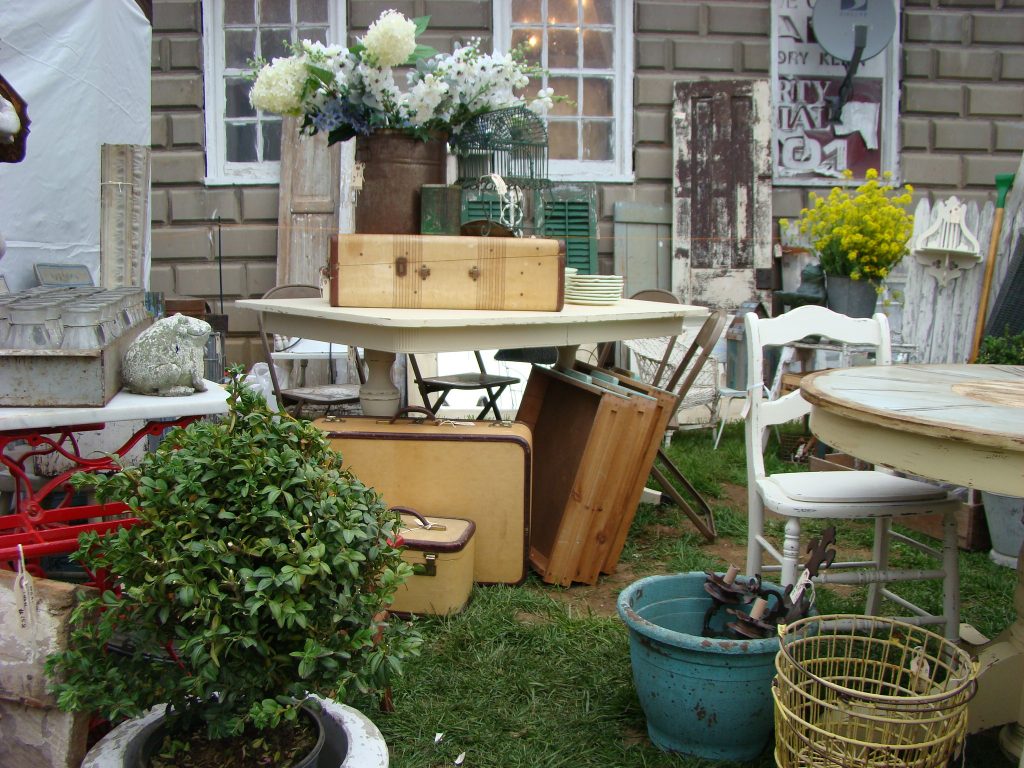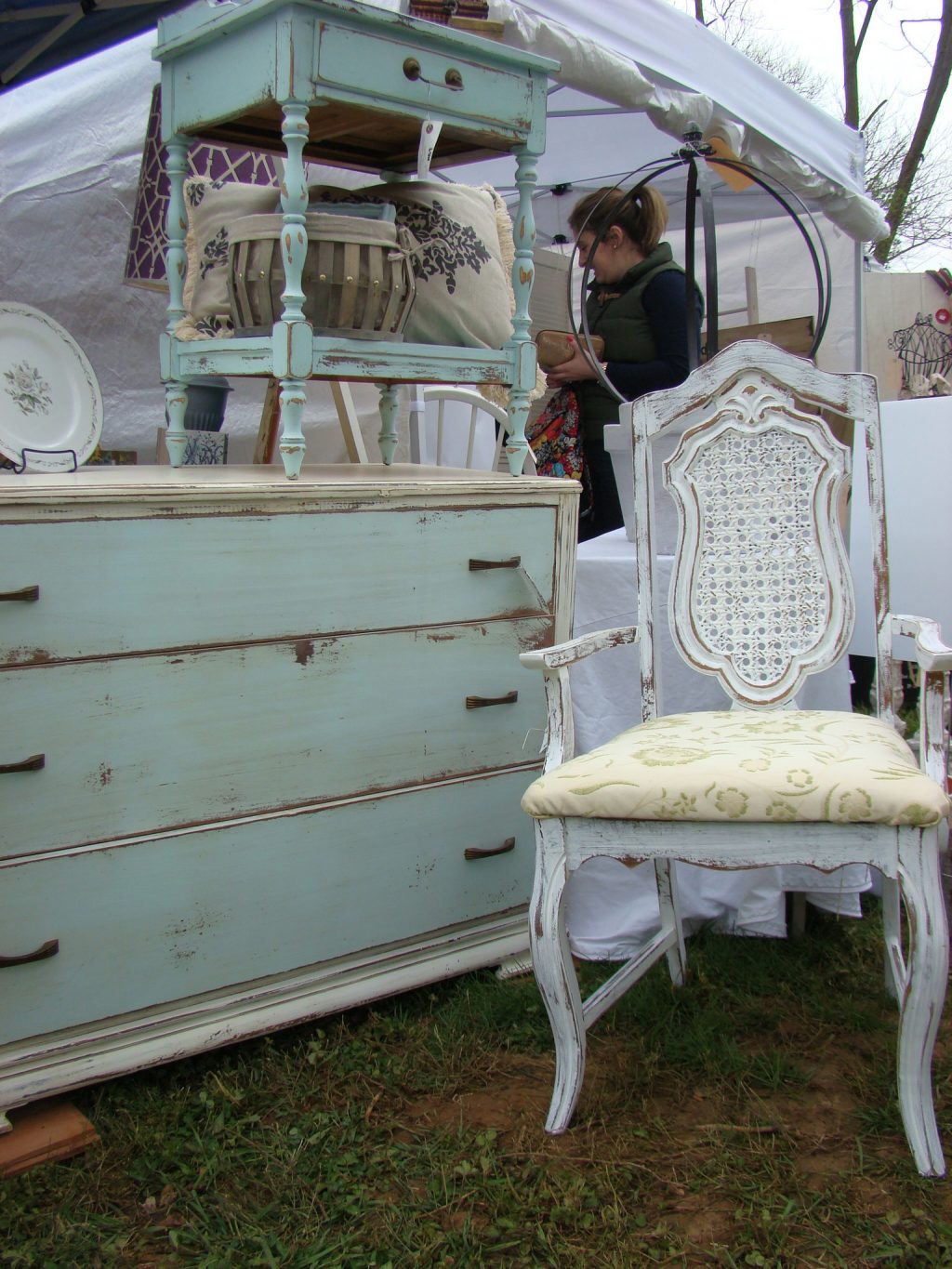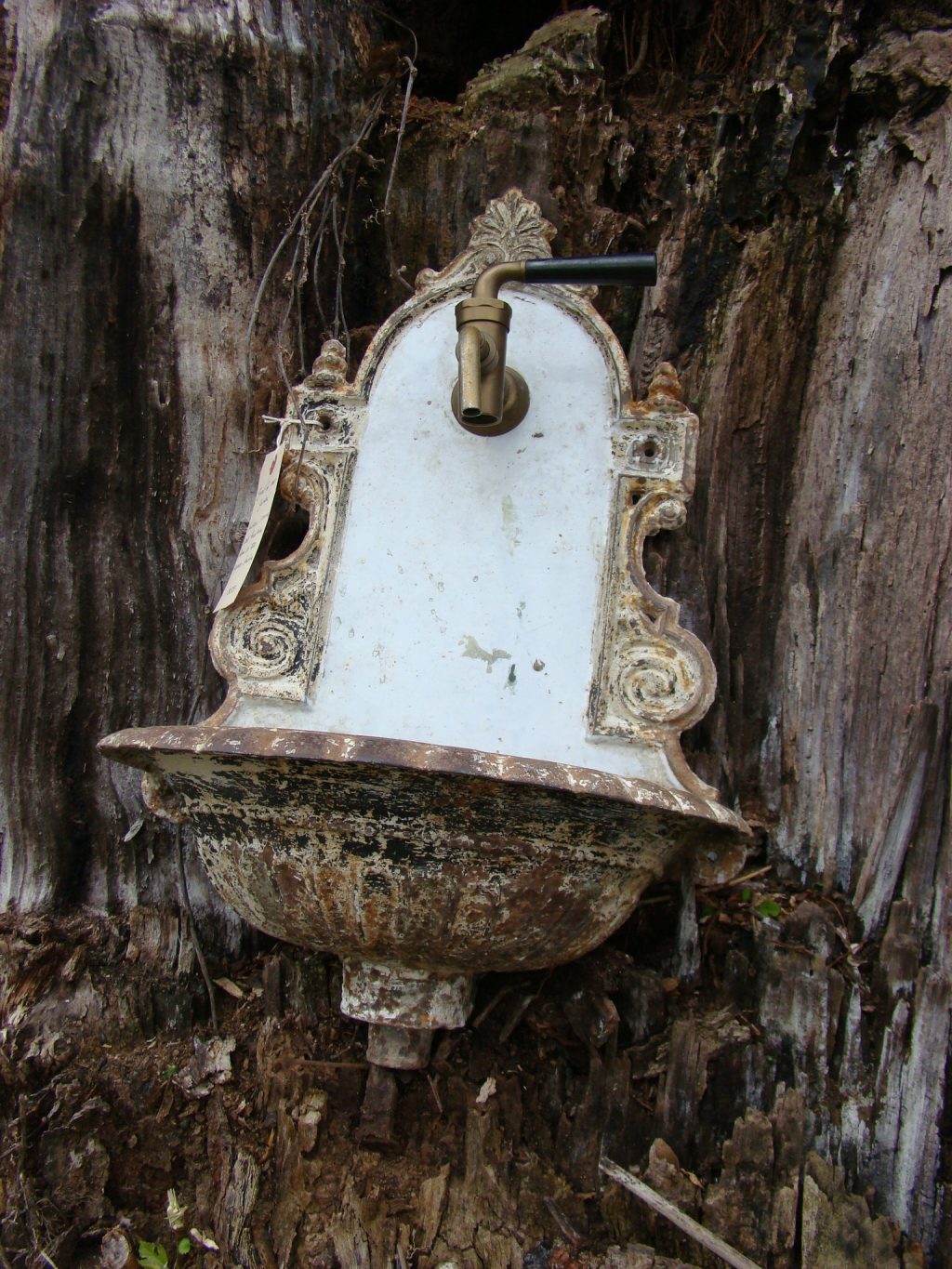 I just loved how everyone embraced the grounds so creatively!
But, as I await the arrival of all these cool dealers, I (and the rest of the Chartreuse & co gang of permanent dealers) have to get the barn ready and picture perfect.
In going through the barn, I realize this time, many of my favorite things are objects I've seen many times before, but now see them used in a creative way.
Here's some of my favorites today: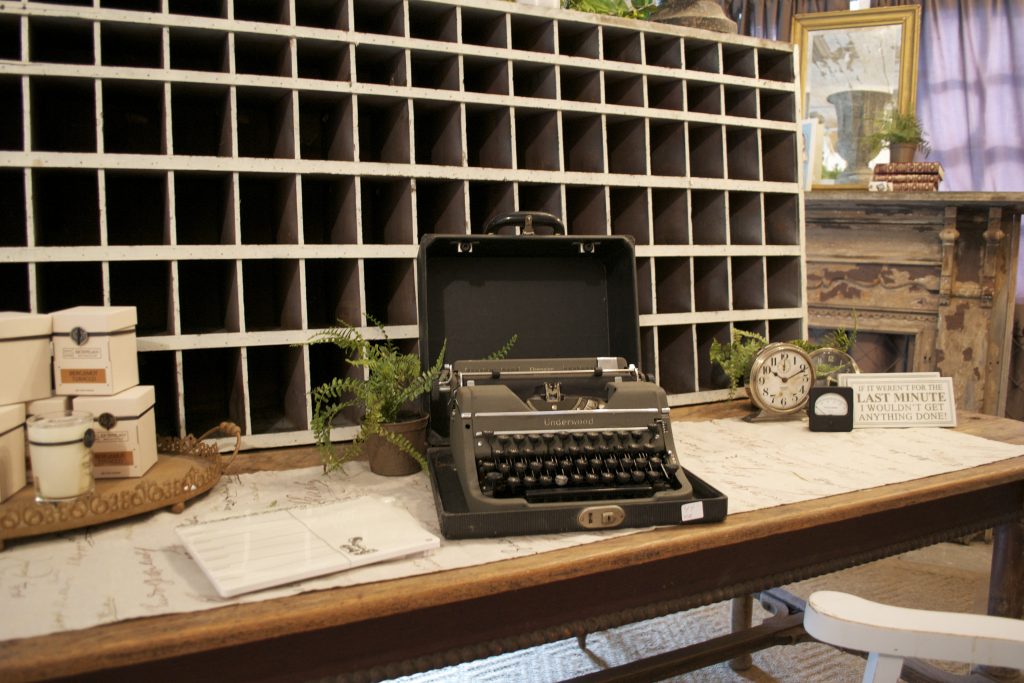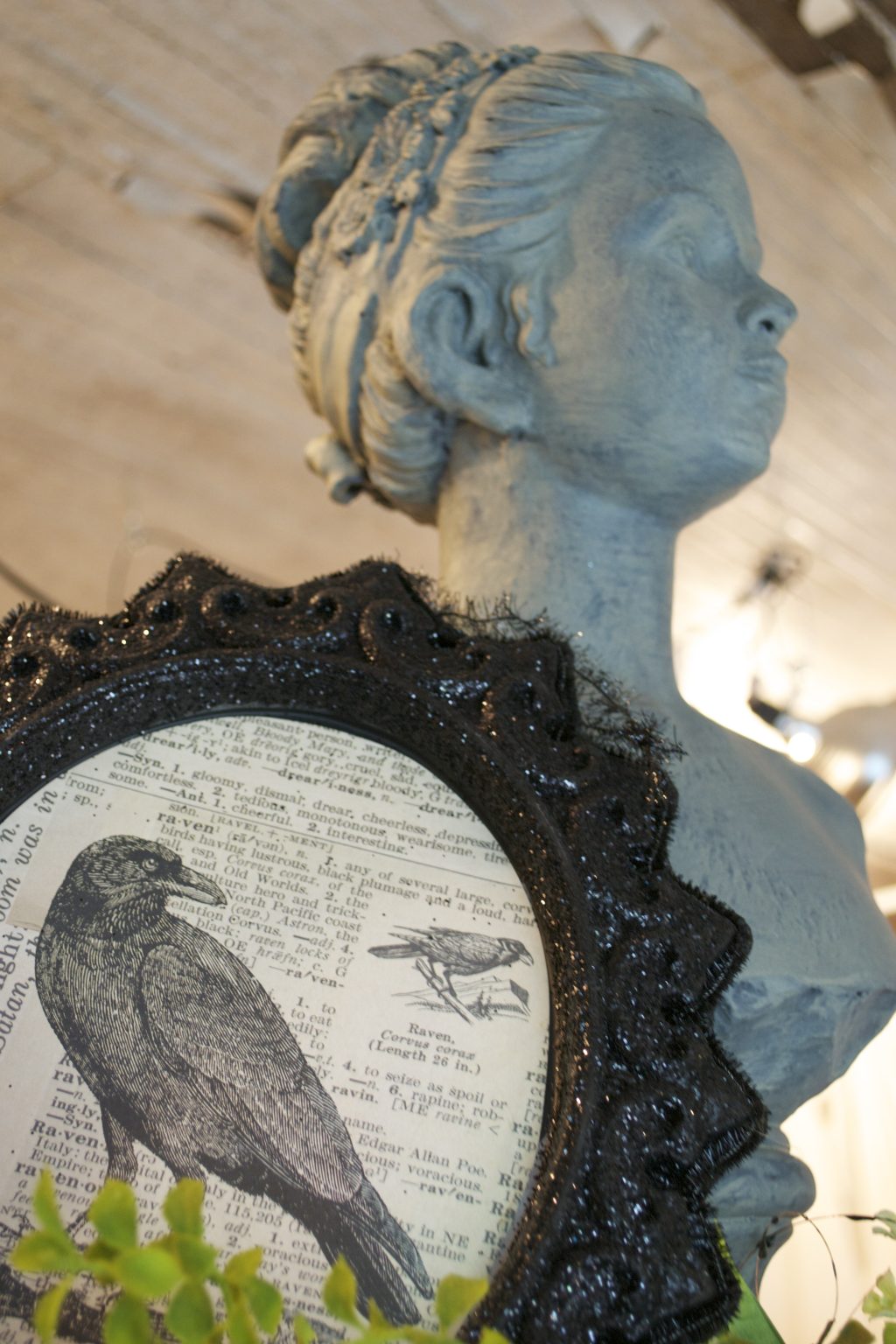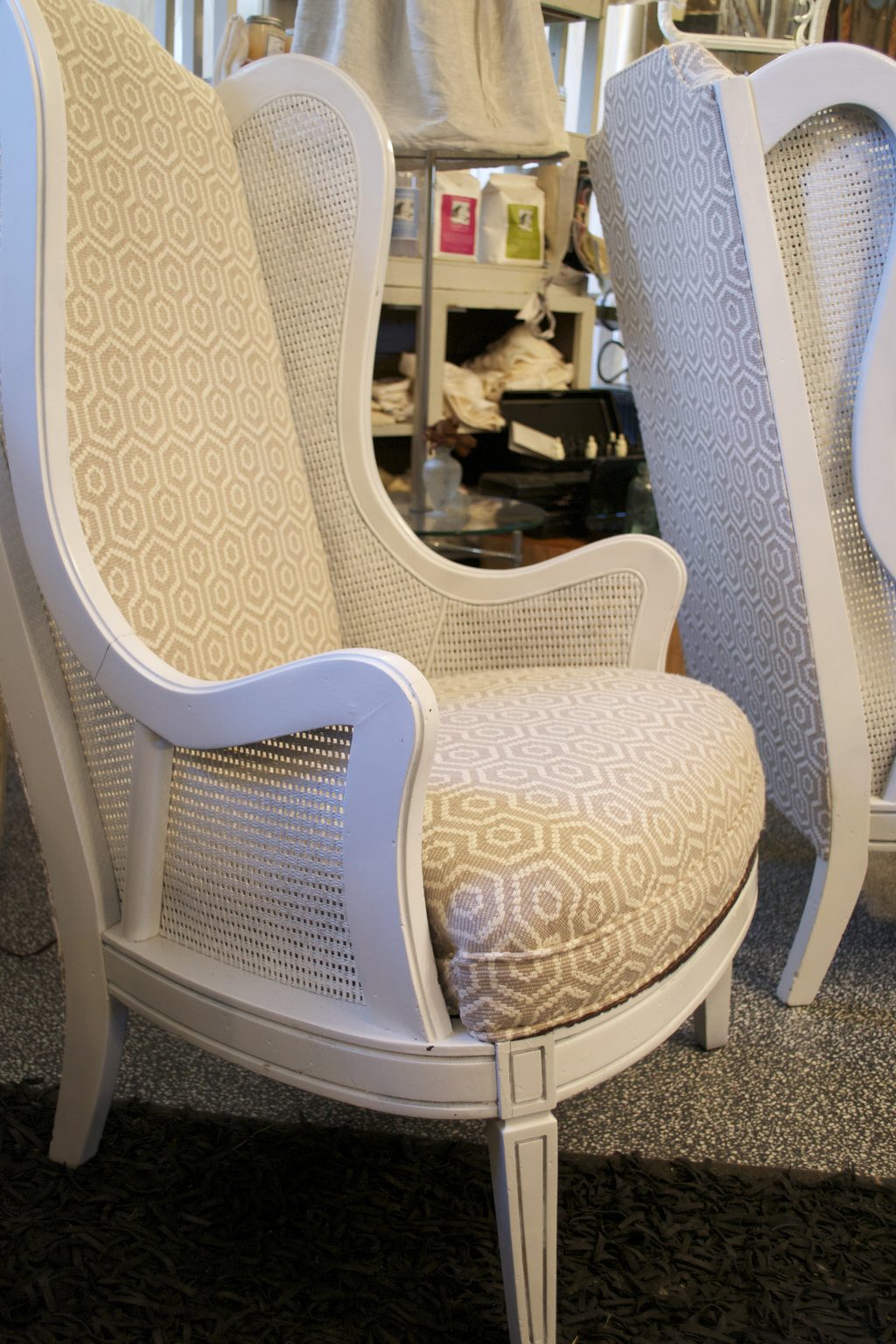 Love these glamorous chairs.  The textured, graphic fabric is spot on.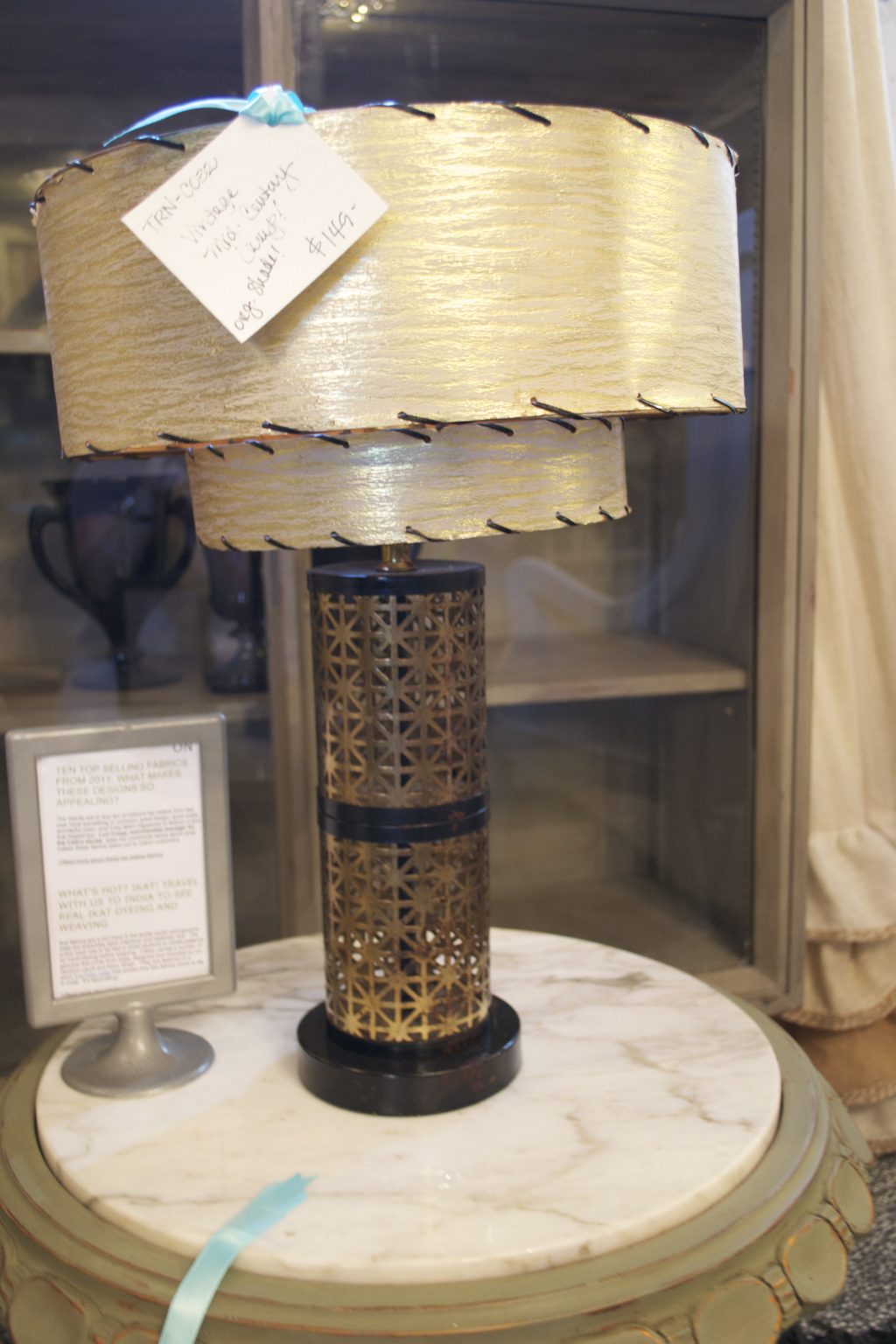 So amazing to find this hip, mid-century modern lamp with it's original shade.  It's a single object update for any room.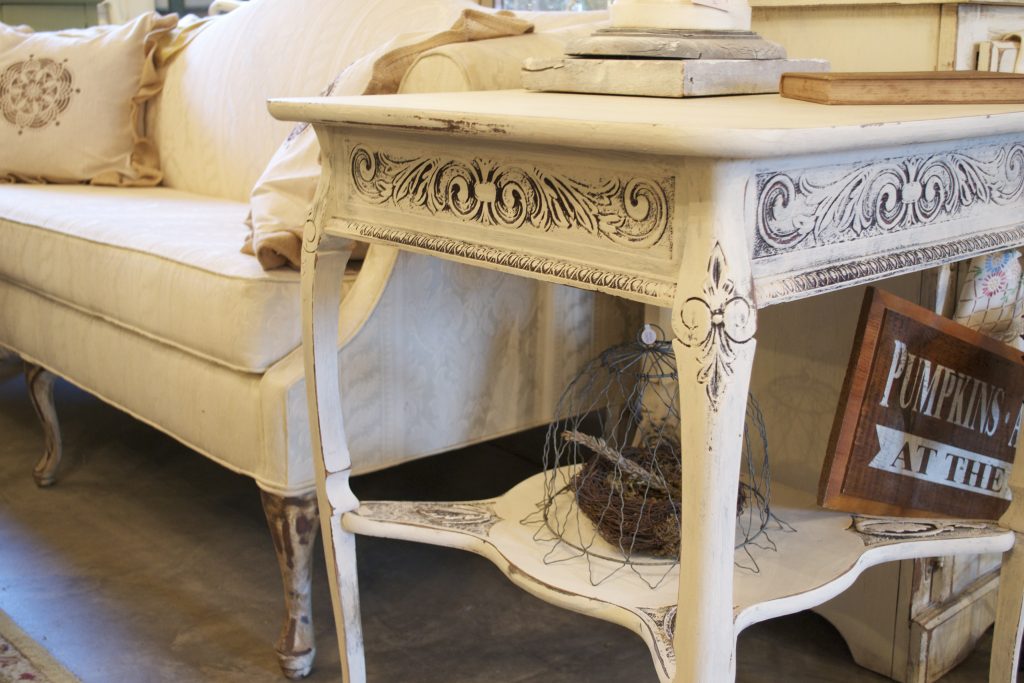 TThe carved details on this table got it on my list of favorites.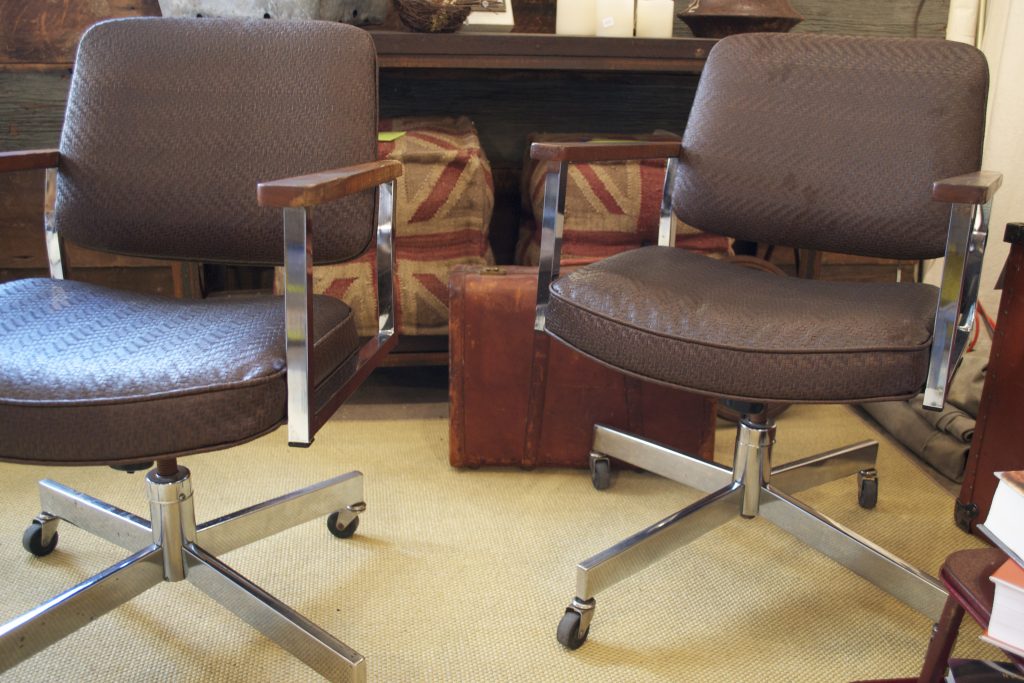 Mid-century modern pair – freshly reupholstered in a great basket-weave fabric.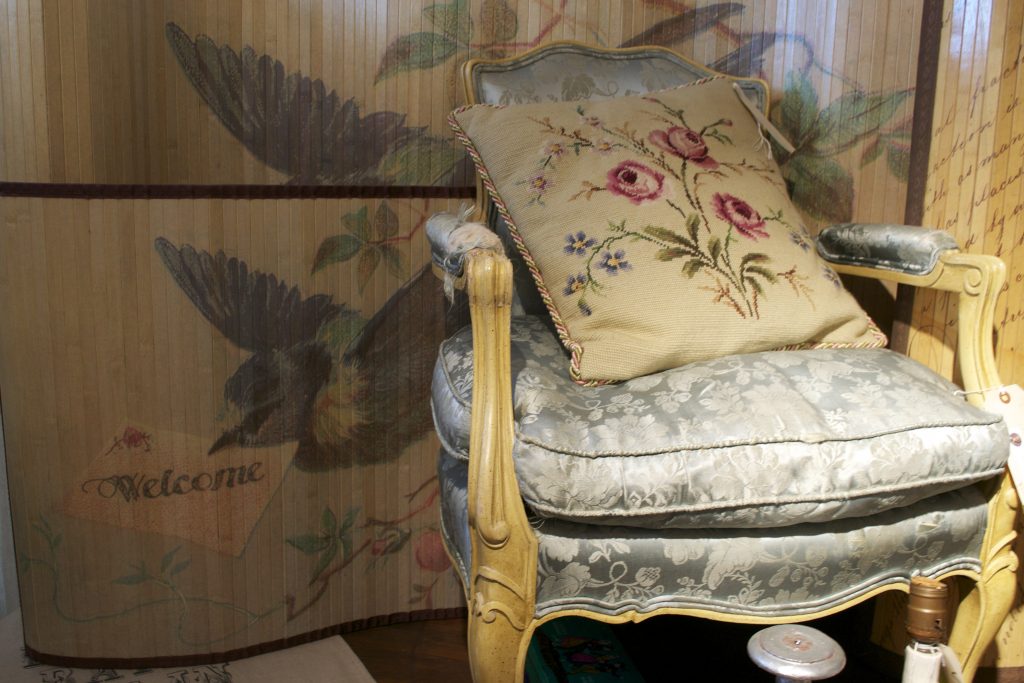 Yup, it's the birds on these bamboo rugs that got me.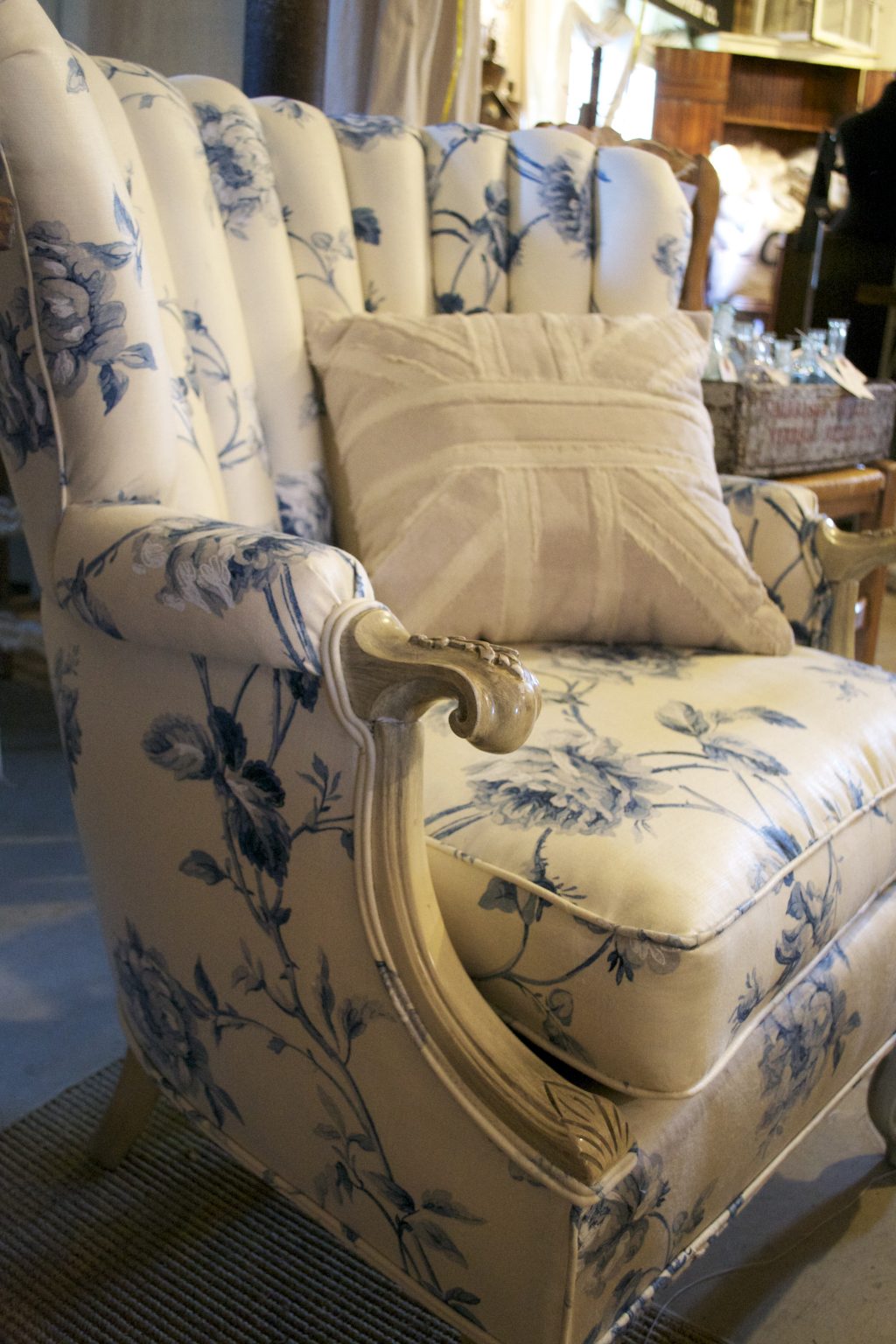 I'm a sucker for channel-back chairs.  This one is spectacular in it's new fabric.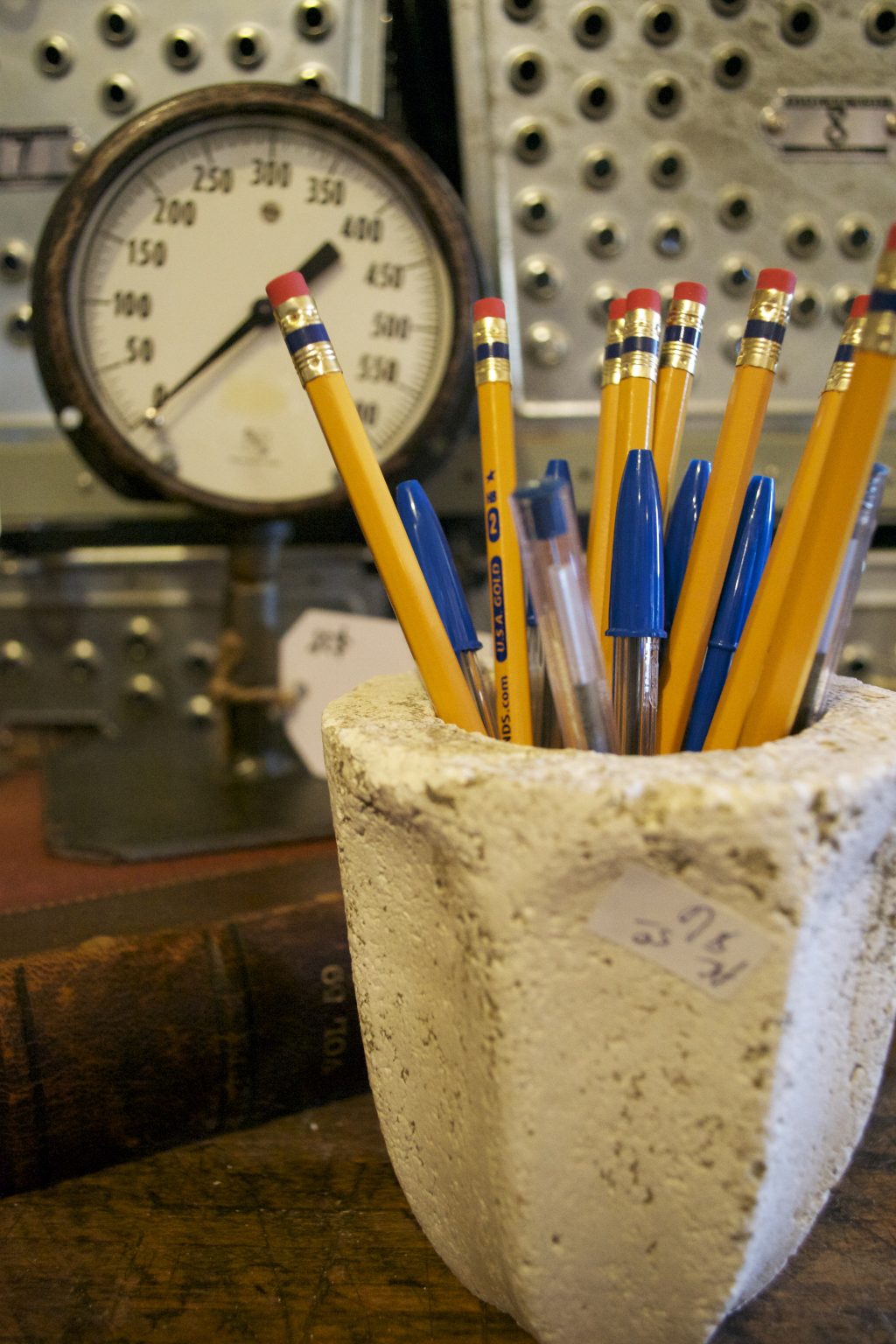 Love these vintage accessories.  Turning a garden urn into a pencil cup is such a great idea.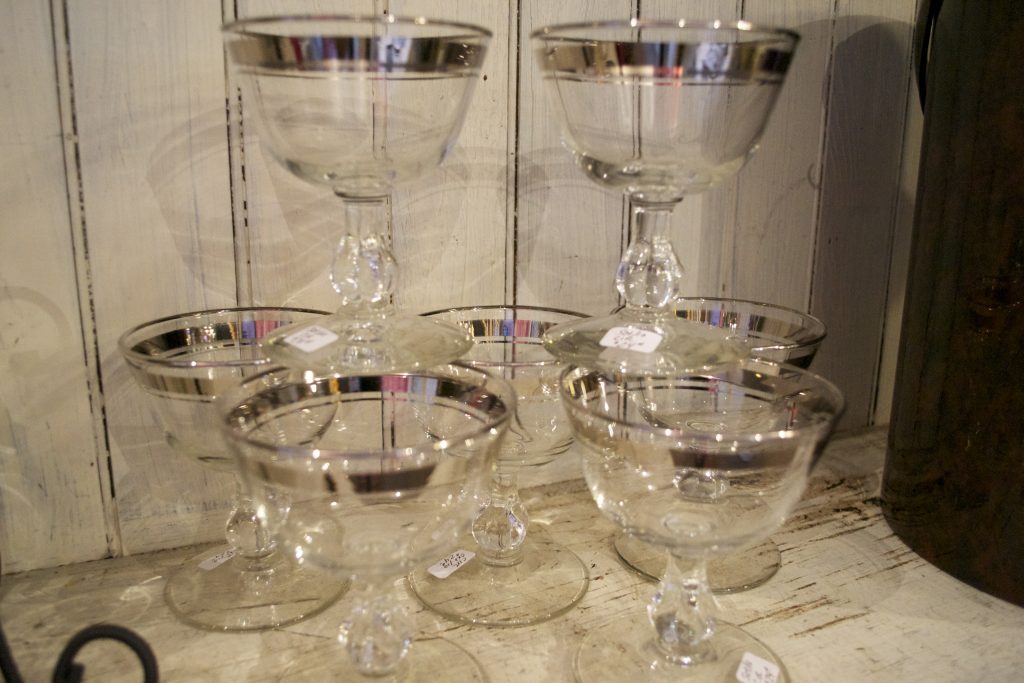 The silver rims of this glassware set makes them so versatile and ready for the coming party season.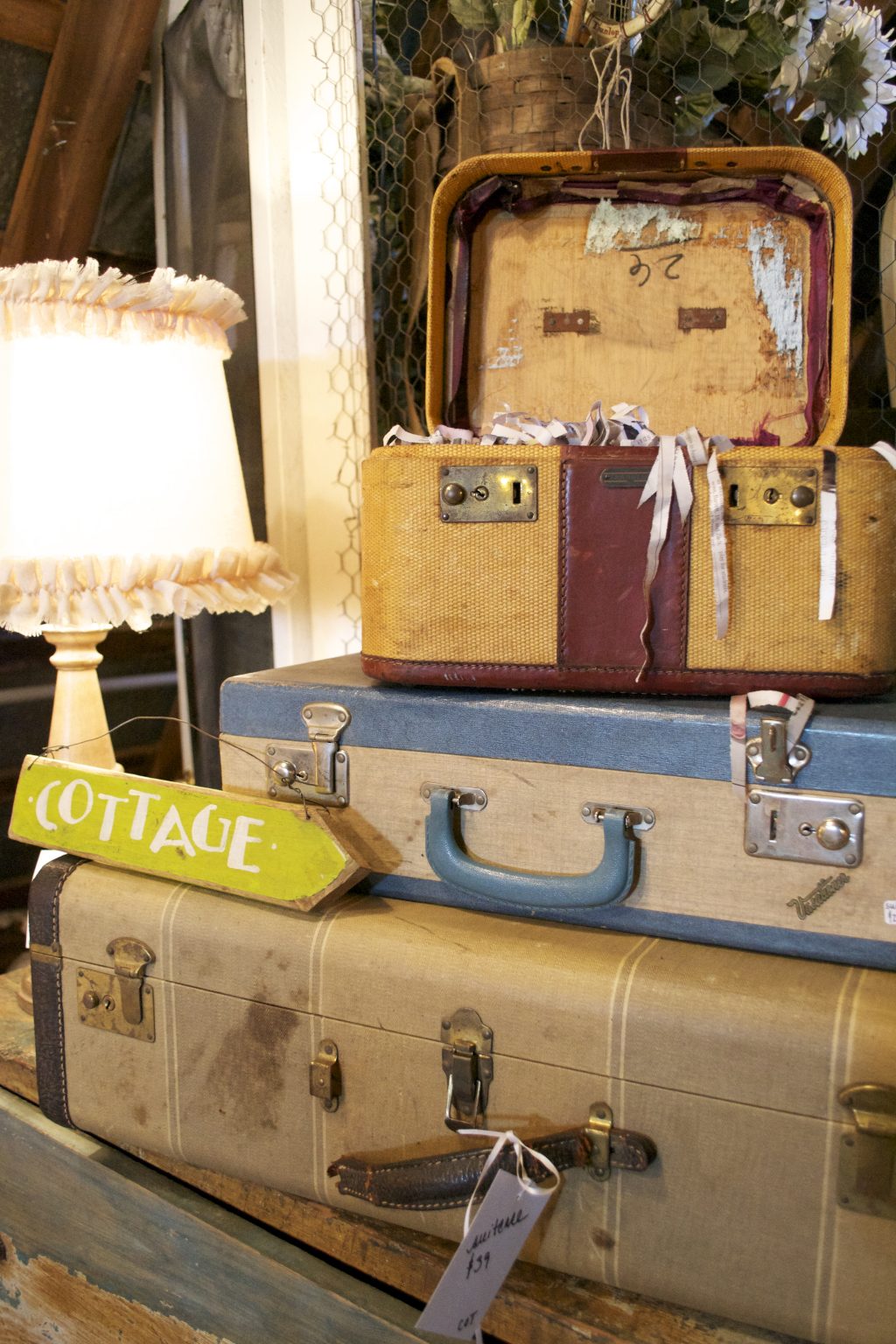 I just love vintage suitcases, and this little stack is just right.  The train case on top seals it for me.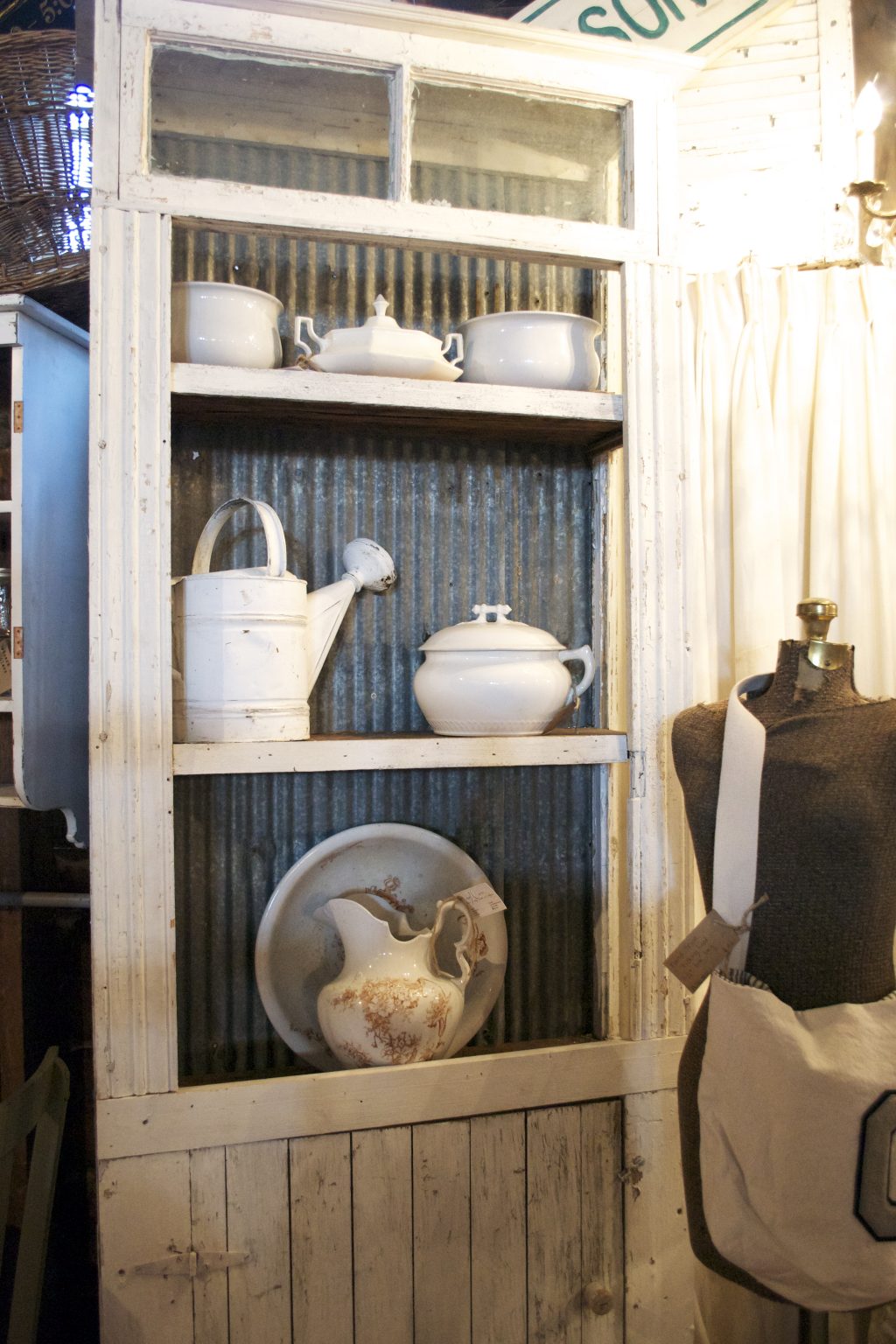 What a cool, funky cupboard!!!  The window detail at the top, the corrugated metal back, the primitive details throughout – all these make this one a favorite.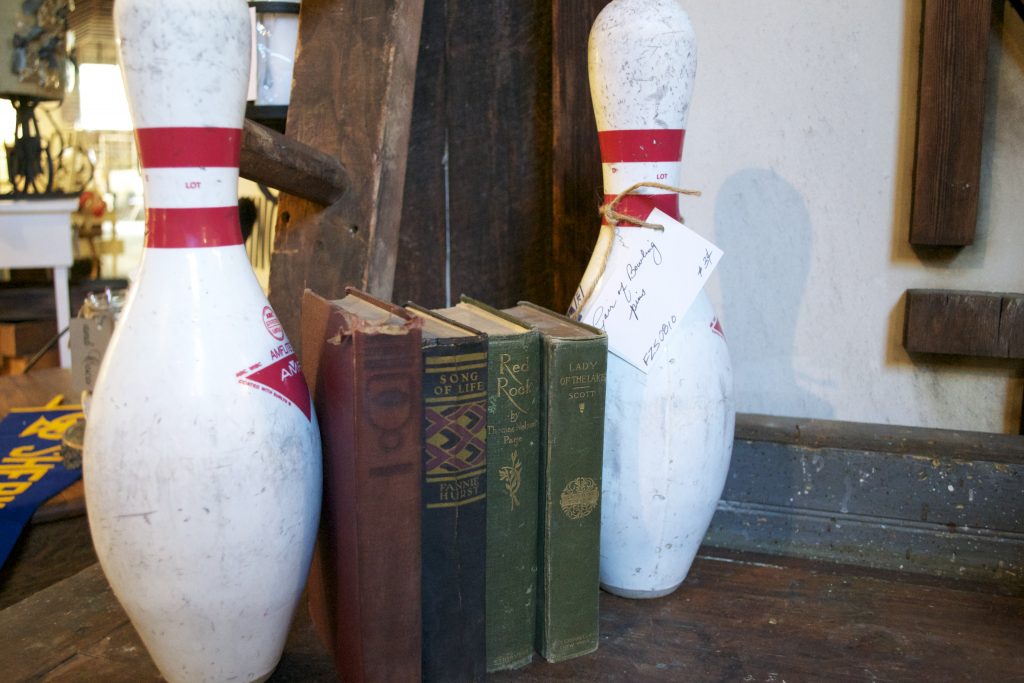 I've seen vintage bowling pins as sculpture, or funky graphic detail, but I just loved seeing them as bookends.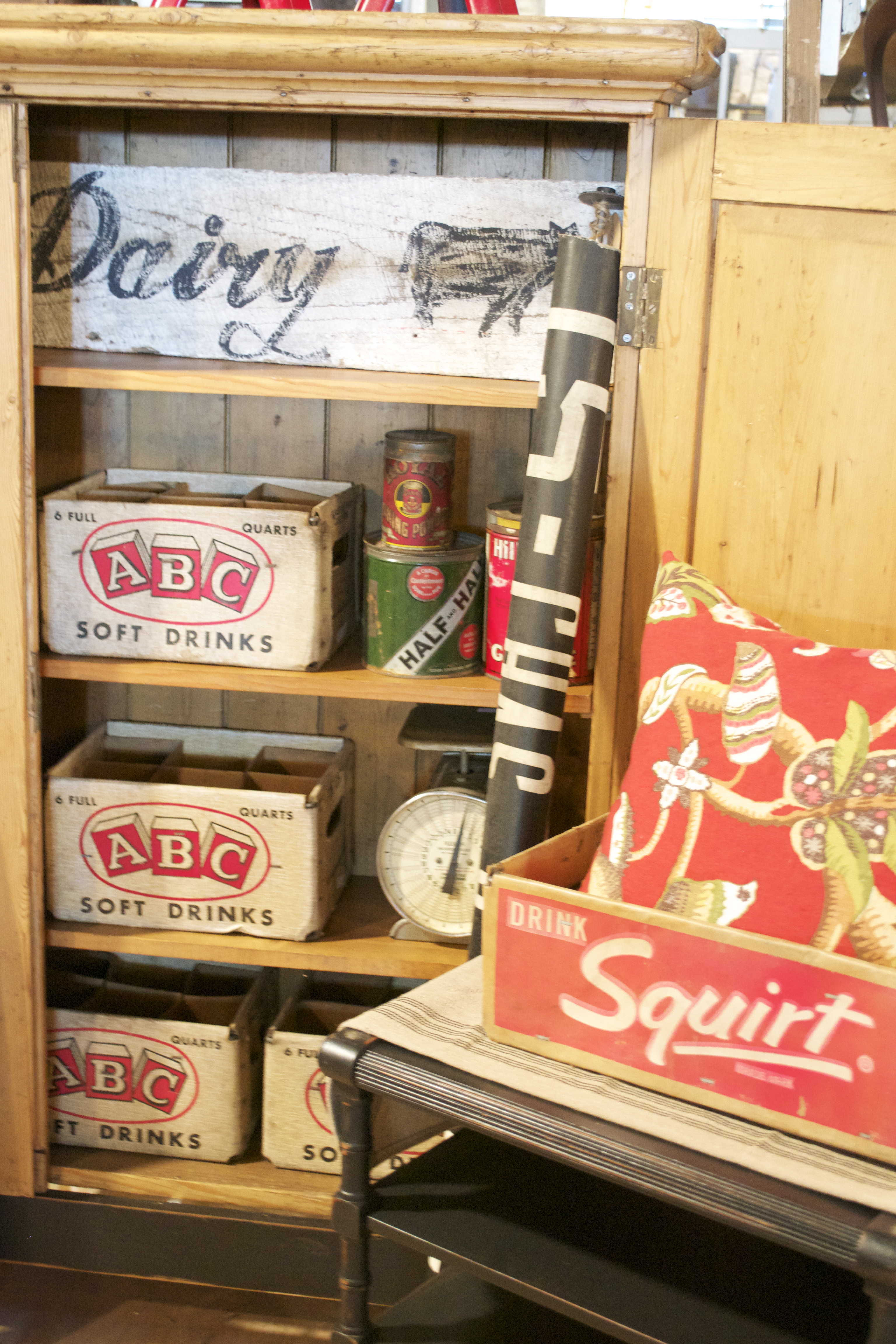 This pine cupboard is just so cute with the vintage crates inside to organize all the goodies to be stored.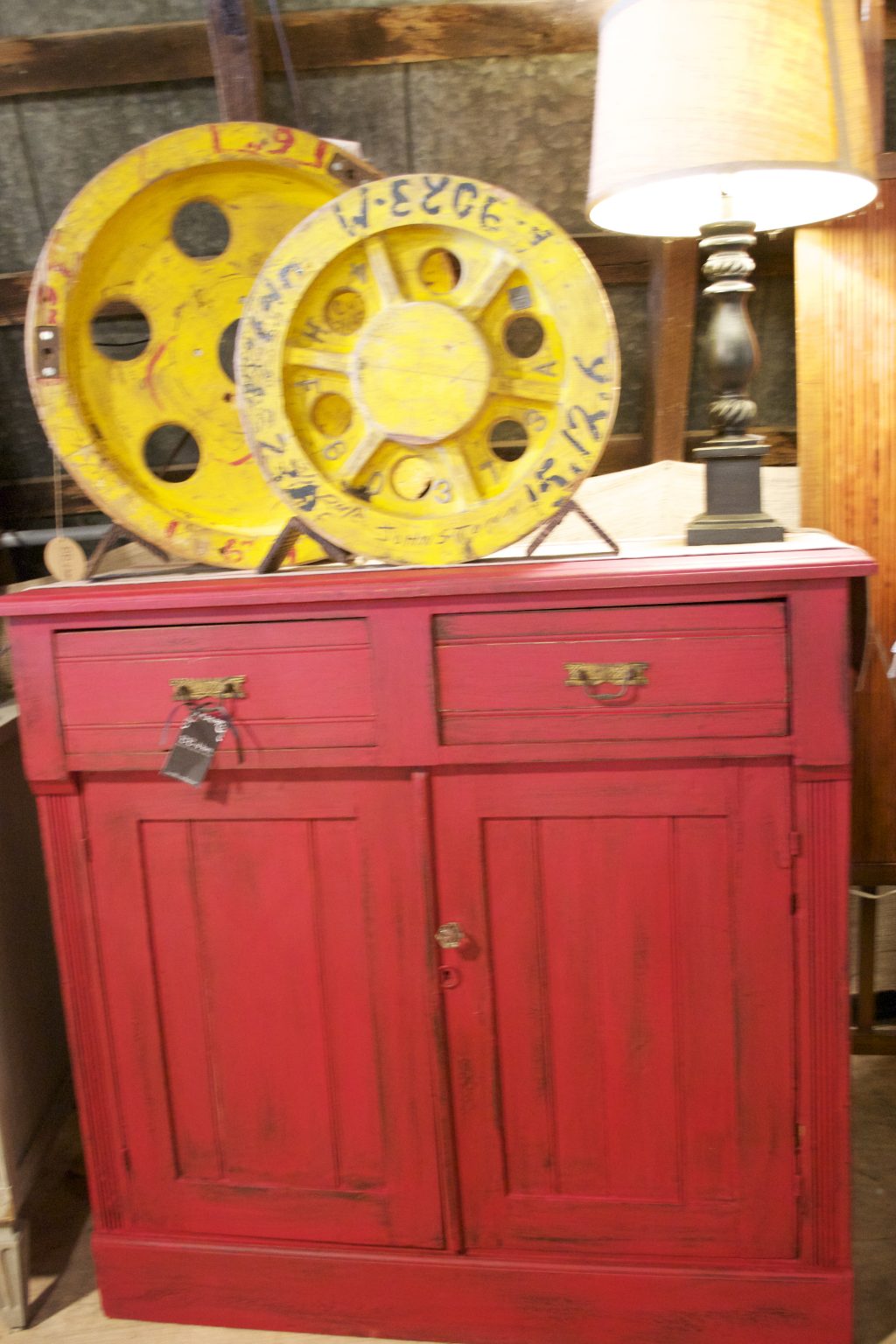 Red is looking so fresh to me right now.  Is it the season change?  The contrast with the neutrals I see so much of?  I'm really not sure.  But this piece is a knock out.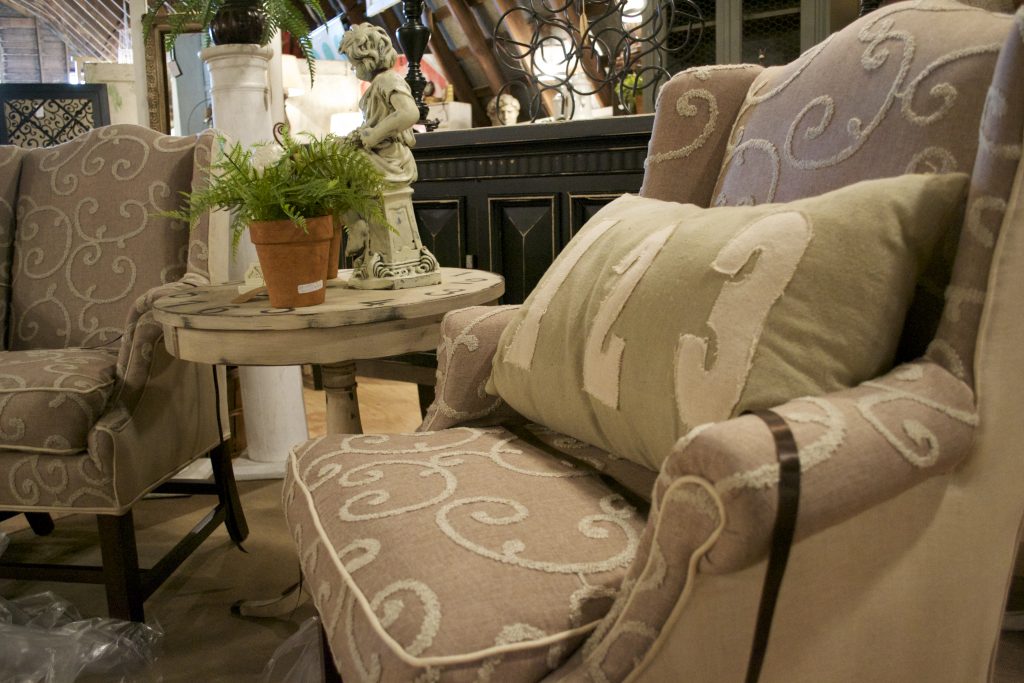 This pair of wing-backs is just so pretty.  The tone-on-tone, textured fabric in such gracious color sets them apart.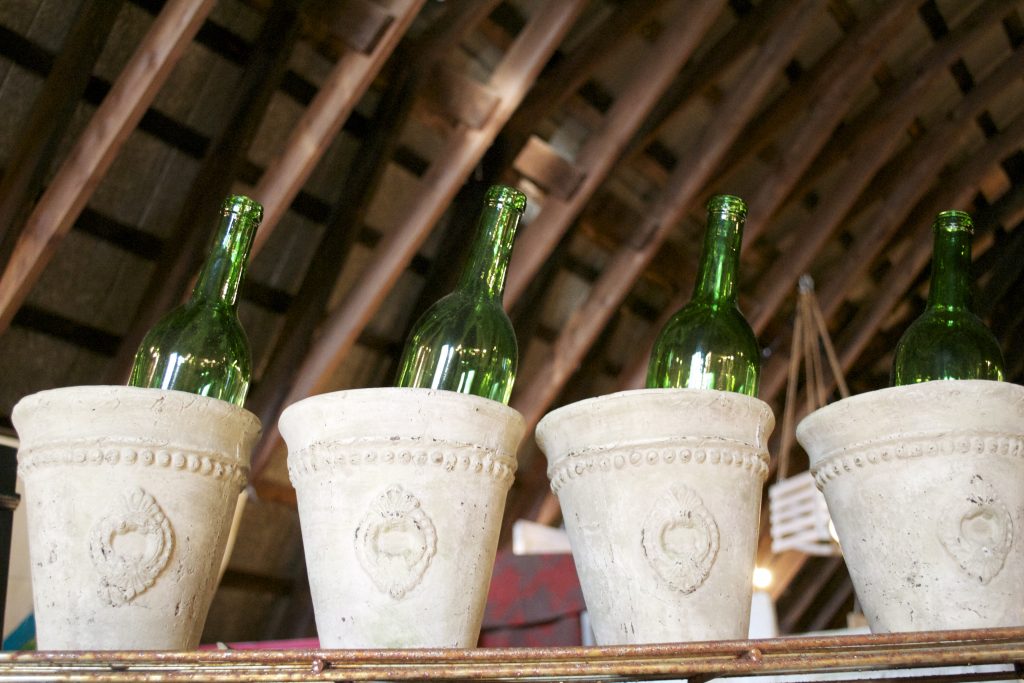 Love these bottles.  The deep green color, especially.  And I just love them lined up, popping out of the urns like little plants.  Just plain fun.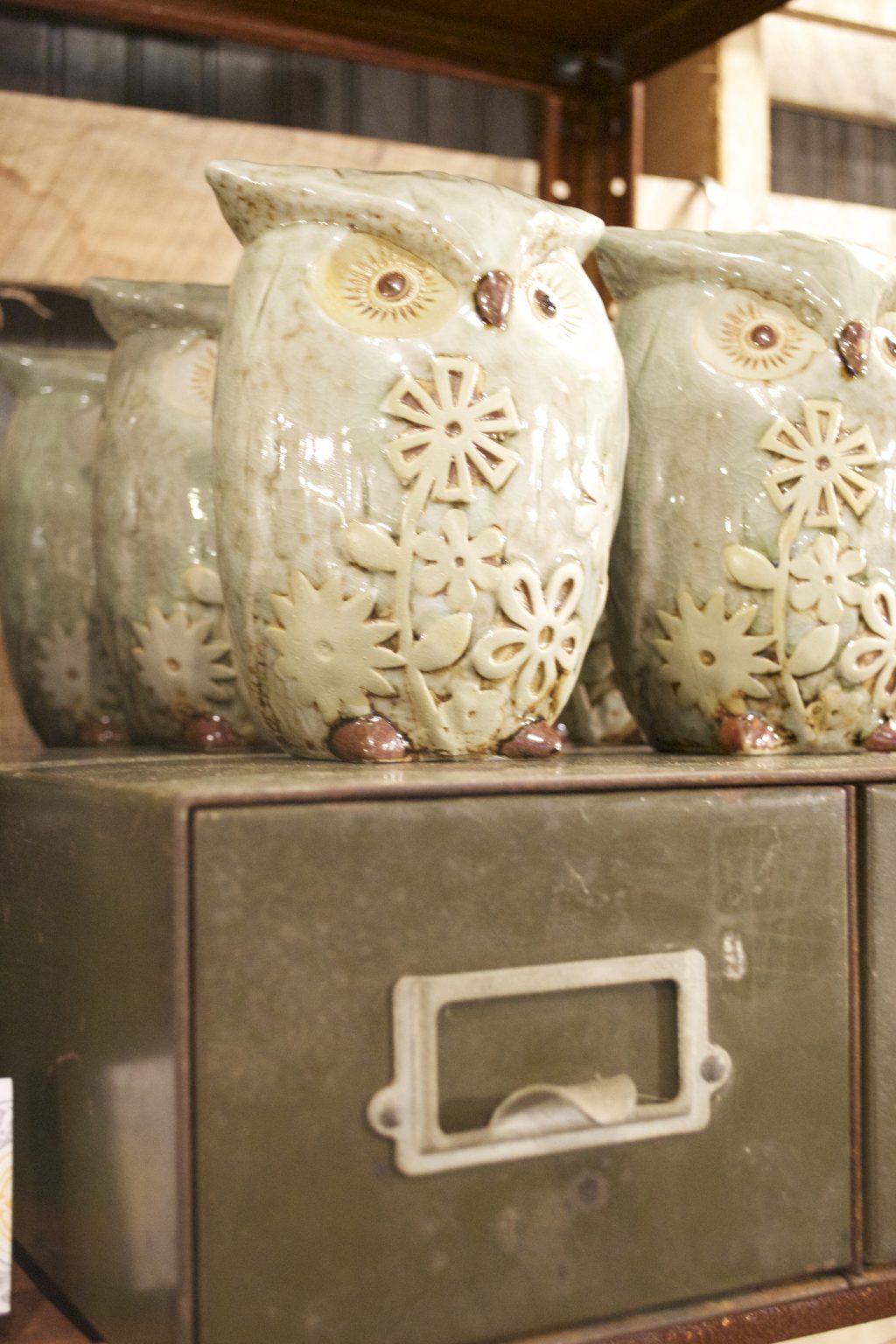 These funky little owls are just so cute!  The pale blue color, and their feisty expressions make me love them.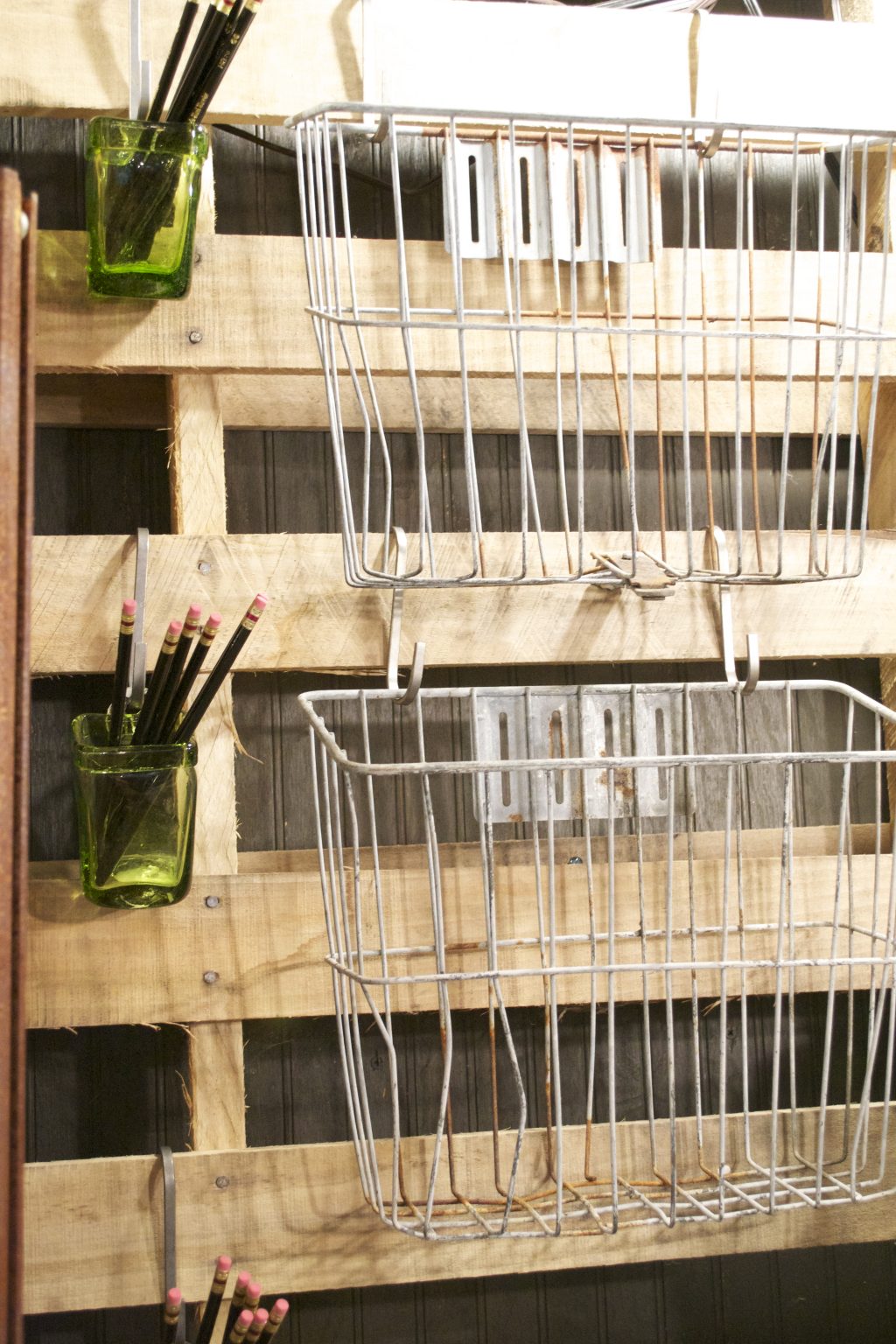 Another clever repurposing that I just love:  using bicycle baskets as file holders.  Adorable.  I also love using the hooks to hold a pretty pencil holder in a handy spot.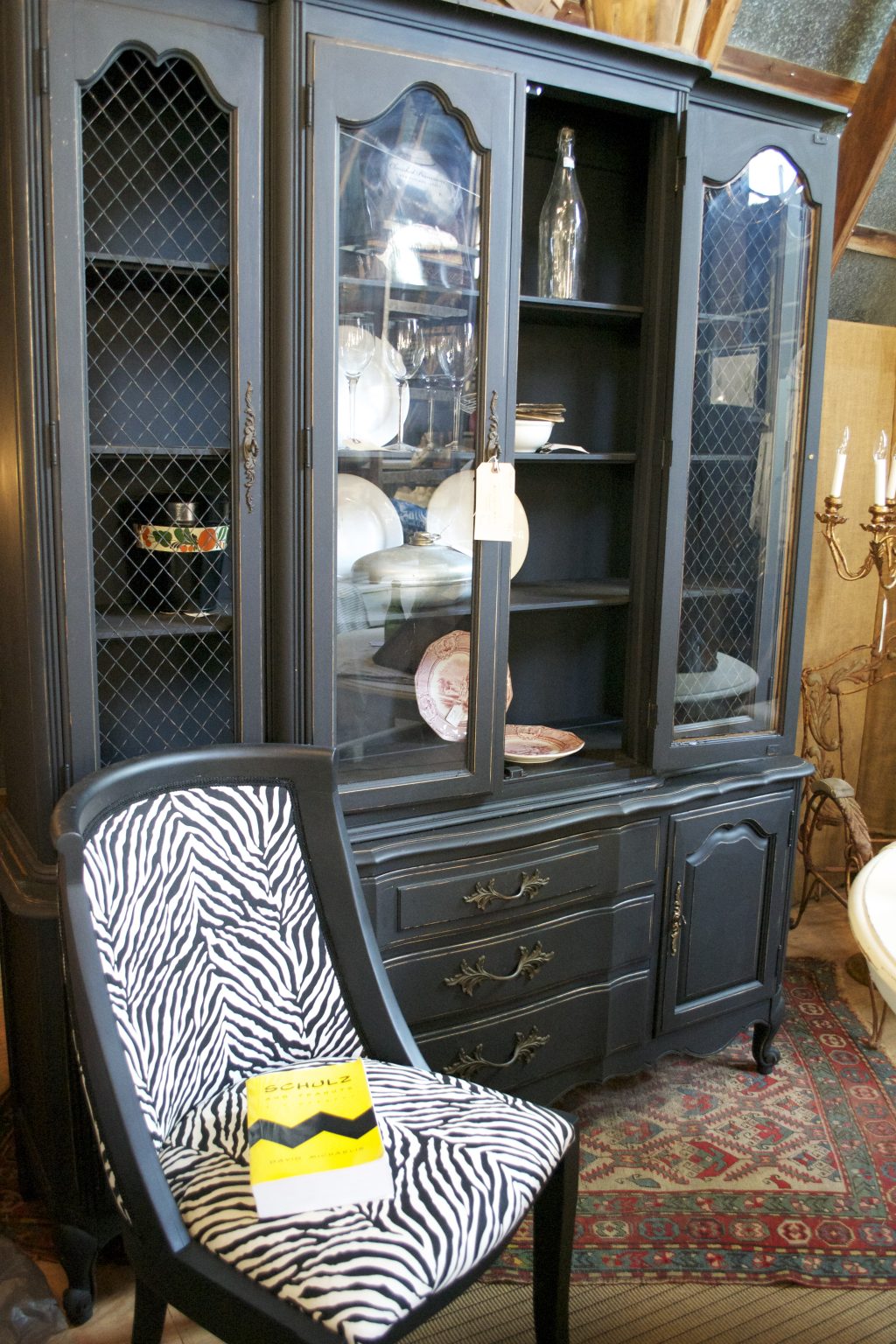 I really like the french provincial lines of this china closet/bookcase.  But paired with this swanky chair updates it and makes the ensemble a stand out to me.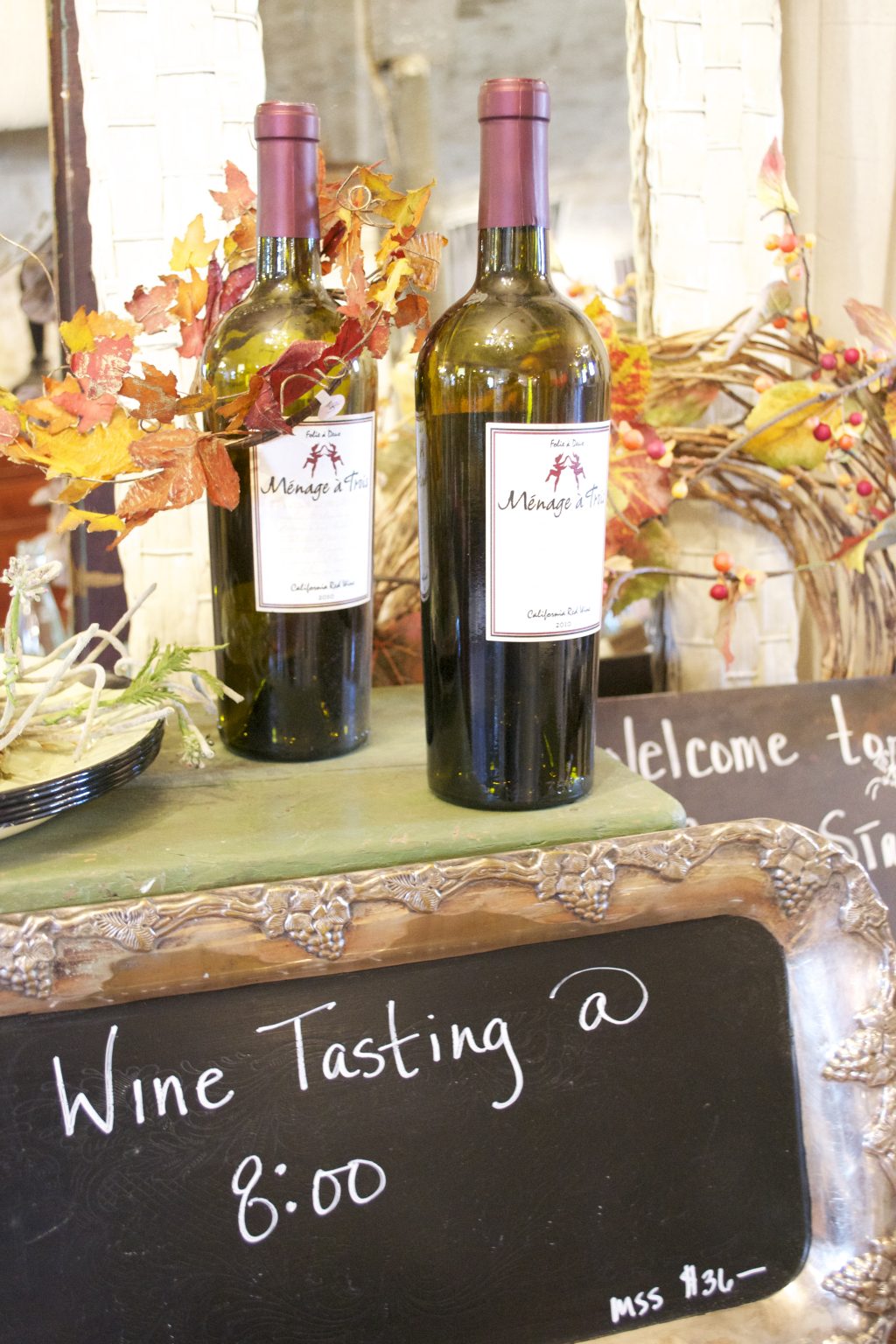 And what is the fall without wine tastings, wine festivals, that oh-so-important glass after the homework's done and the kids are in bed . . .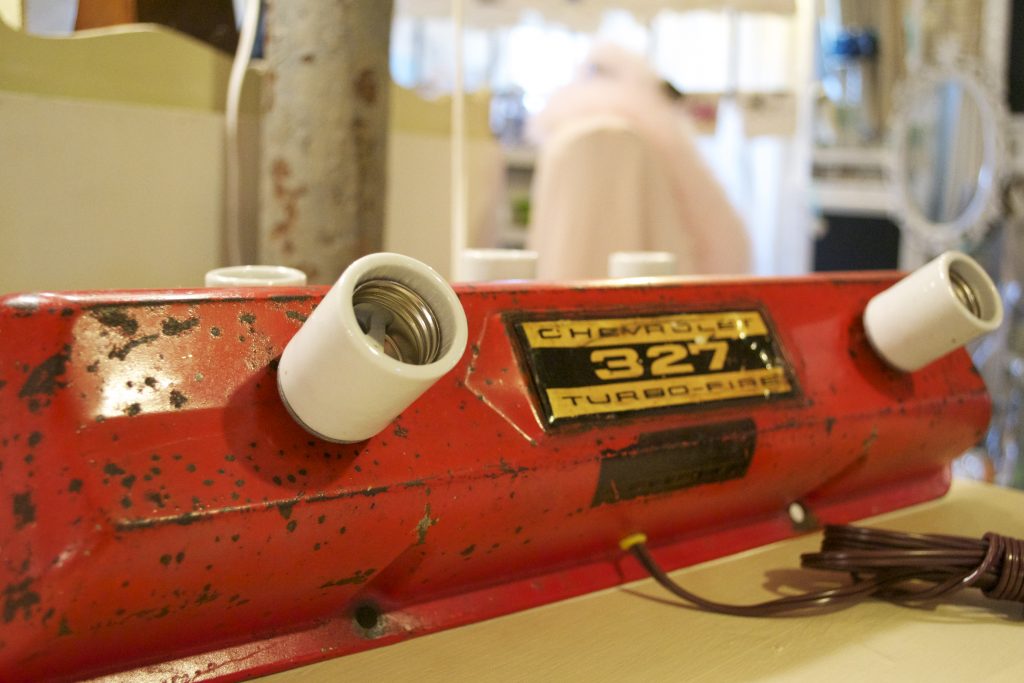 Possibly the coolest repurpose I've seen:  carburetor covers turned sconces.
So there you have it – my favorites today.  Tomorrow I'll probably have more.  And I'll be updating on our barn website, chartreuseandco.com
One more cool thing coming up this weekend:  we'll have two of the rooms in the Garden House open!  If you're in the area, drop in and see it.
Thanks for reading,
Virginia