Sorry I've been so quiet lately. Taxes and other depressing paper-work have kept me busy. But in the mean time, so many great things are happening in the barn. Here's a little peak at one of the great new pieces that you'll be seeing more of soon.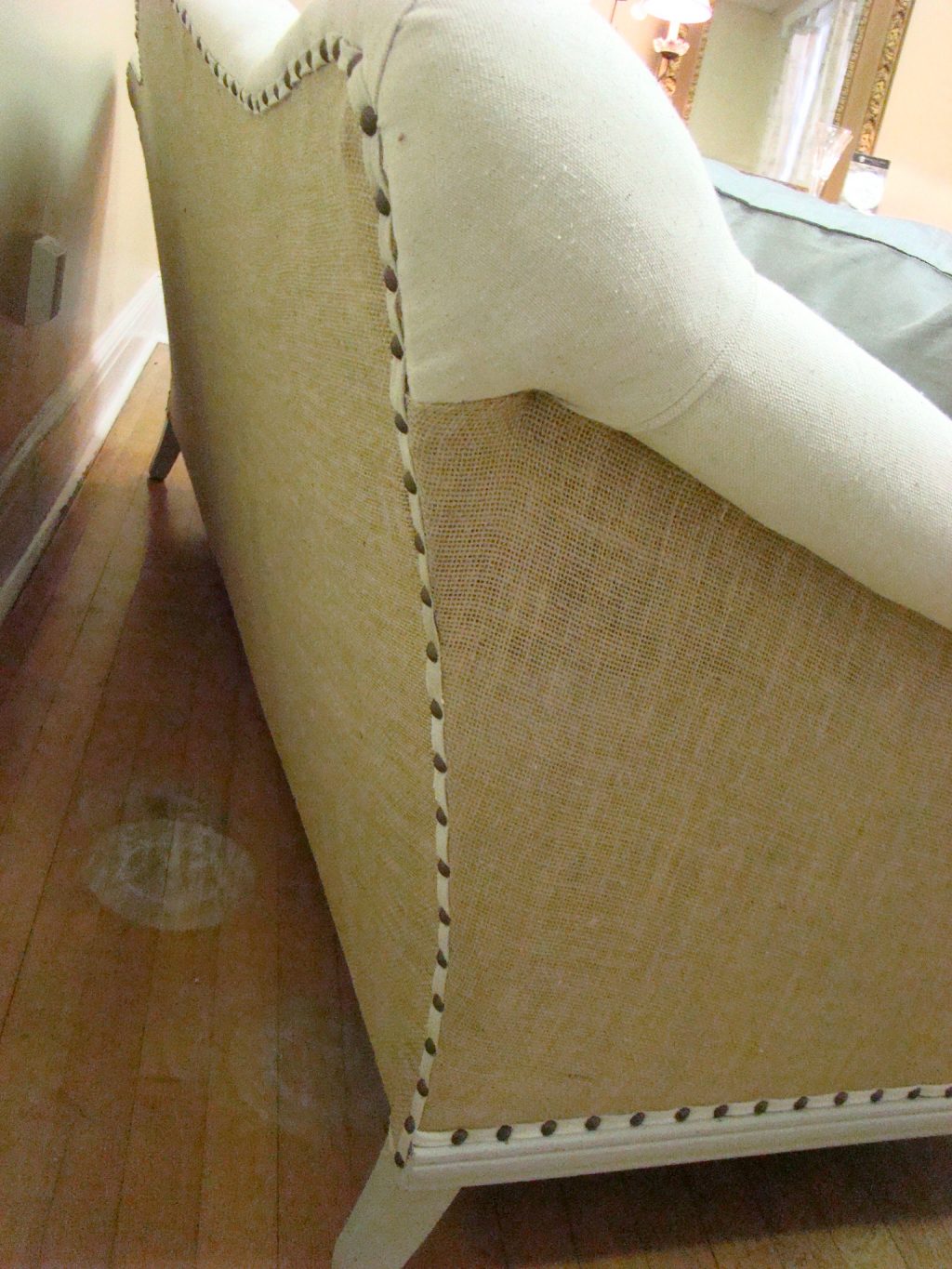 Love the nail-head trim, and the burlap back.
And then there's the hand-crafted sideboard created from Library of Congress card catalogs, an unprecedented selection of chairs (yes, even for us!) in every style from formal french to Hollywood glam to mid-century cool.
Click on each image to enlarge it.
Okay, I'll stop now, because I know you're just dying to see more pictures (which I have yet to take!) .  More soon . . .
Thanks for reading,
Virginia