Mother/daughter relationships can be tricky.  We all have countless girl friends still reeling from the scars inflicted by this basic relationship.  Let's just say Emily and Lorelai Gilmore are not extraordinary.
That said, through some wonderful gift and happenstance, I have been blessed with a fabulous mother.  She's a little bit Zsa Zsa Gabor, a little bit Scarlet O'Hara, and very much her own.  It's from her that I get my passion for decorating, creating a home, excellent food from the best ingredients, and complete focus on my extraordinary daughters.  My mother was all of that.  And raised four girls who, even as adults, are amazed by her energy, her enthusiasm, and her excellent taste.
But even someone as independent as my mother and father eventually look around them and say, it's time to down-size, to simplify.  And so I've secured for you the opportunity to peak inside their retirement home of the past 20 years, and a one-time chance to get your hands on a few of their pieces. (NOTE:  Pieces with links are available for sale.  If there is no link, it's not available; I just wanted to share the piece and its story with you.)
The house has a fascinating history.  Built by an Anglican bishop, it became the summer resident of the Japanese ambassador until World War II.  When my parent bought it 20 years ago, it had been a bed and breakfast for a number of years.
Let's take a peak inside, and see some of the things they've filled their home with.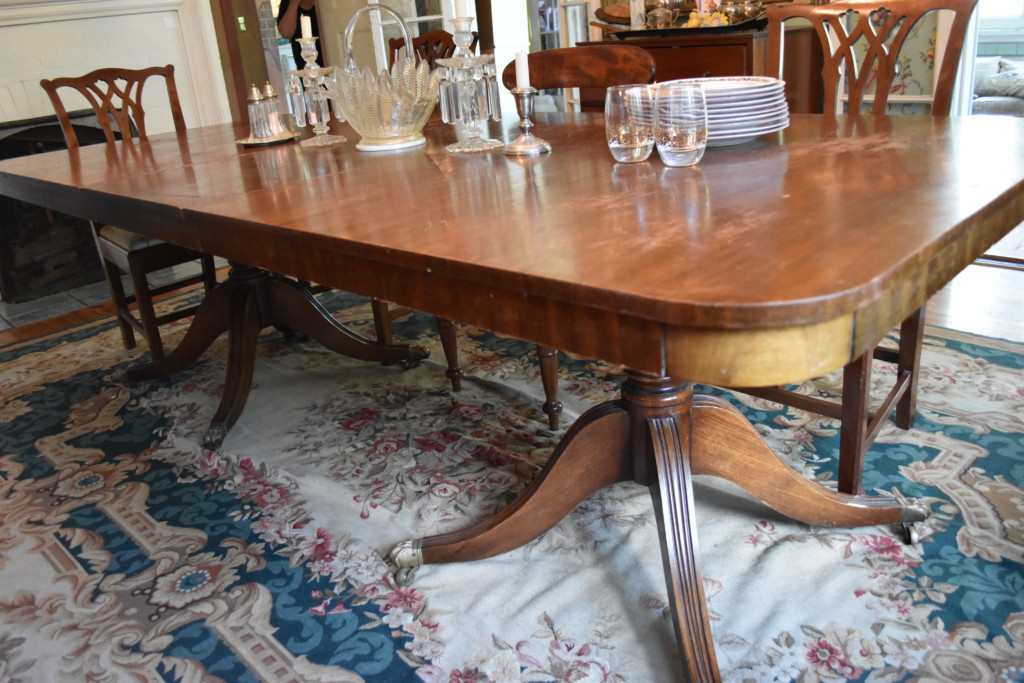 Let's move from the dining room into the light-filled living room.
[Ed. note:  Weller Ardsley pattern.  Weller made Roseville for a time.]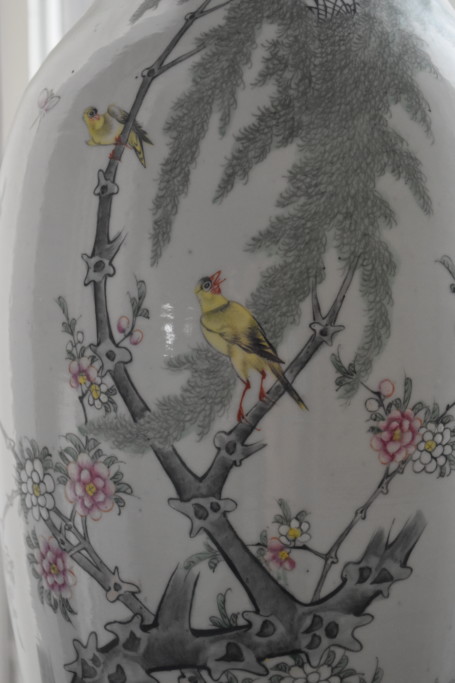 Though the following paintings are not for sale, I wanted to share them with you as they depict some of the most influential women in my life.  And it also gives you a sense of my mother's love of art, which fills the walls of her home.
Leaving the main floor, we travel up the stairs to my father's study, where he wrote his latest book and escapes from the hustle and bustle that is always a part of their gracious home.  With 13 grandchildren, all living within 30 miles of them, there's a lot of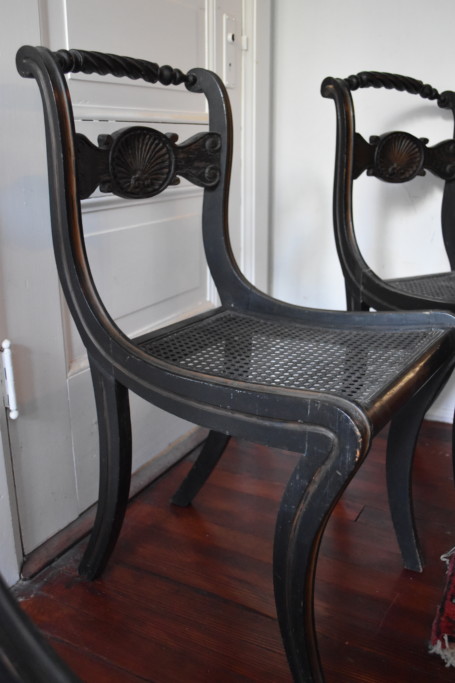 So there's a glimpse into the private home of my parents.  I hope you enjoyed the tour.  You can check out all of the items available for sale at our online store.  Just search "Buena Vista" for the listings.
Up next:
Saturday, September 10 – I'm taking the week off!  Chip and I are heading to the shore (and Hurricane Hermine!) this week, but I'll return with a roar, because . . .
Saturday, September 17 – Fall Market Days!  They actually begin Friday, September 16.  You don't want to miss them!  Details on the website and hundreds of advance photos will be on Facebook.
Saturday, September 24 – The long-awaited Kitchen.  The last installment (for now) of the (re)Defining Home series.
Thanks for reading!
Virginia
Save