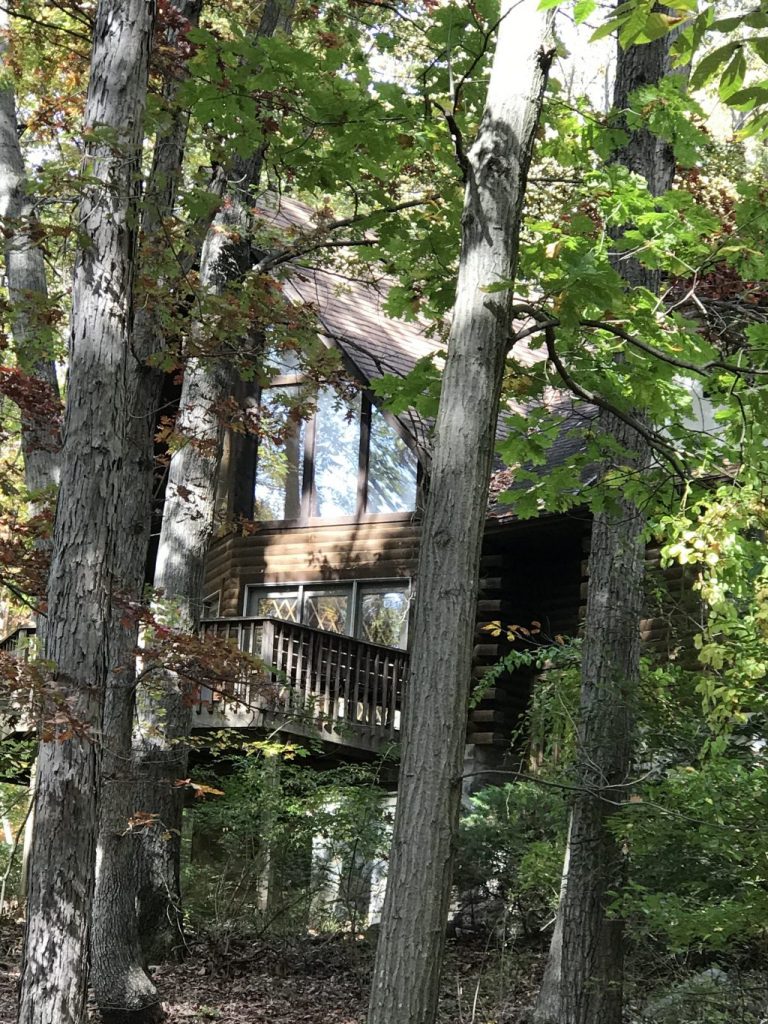 I, like so many of you these days, have been dreaming of an isolated escape from the crowds, the city, even life in general sometimes. When my sister, realtor Margaret Koogle, called me about one coming on the market, I almost leapt with excitement!
The entrance to the driveway of this hidden gem is almost invisible – just a humble black mailbox tucked discreetly along a break in the guardrail along US40/West Patrick Street extended. The winding, rustic drive leads you up, through the woods, till you see the stunning peak of this custom A-frame log home. The architect-designed, custom home has graced magazine pages, and requires almost zero maintenance – just unlock the impressive front door, and be immersed in the warmth and beauty of this wooded home.
Here's a tour. Have fun dreaming (or planning…). Katherine and I had a blast staging this one. I'll post some before and afters soon.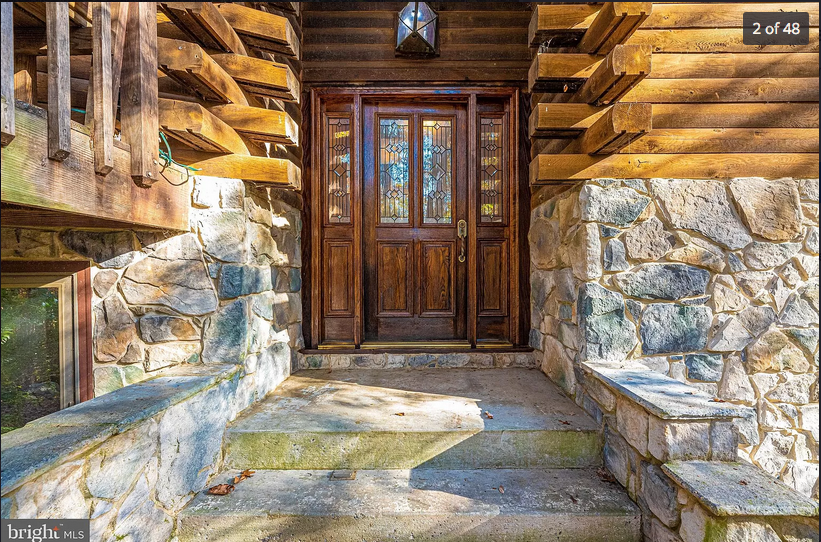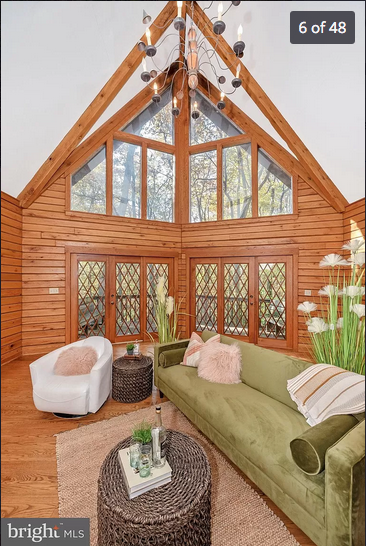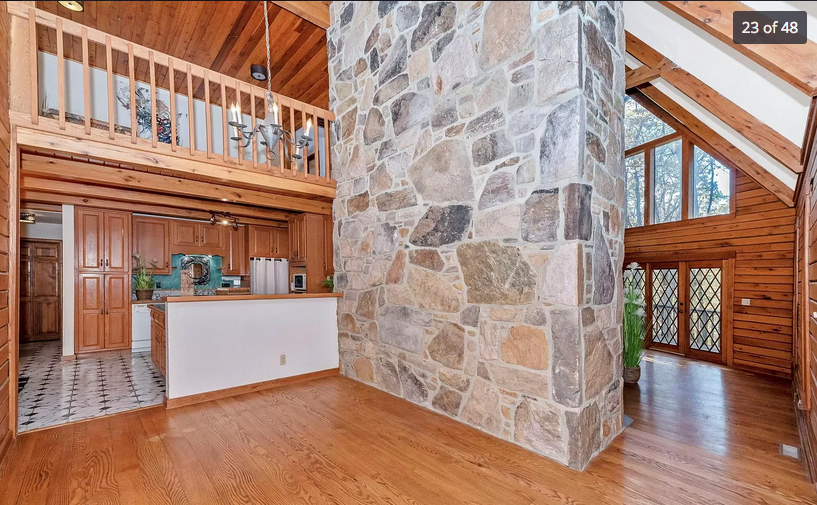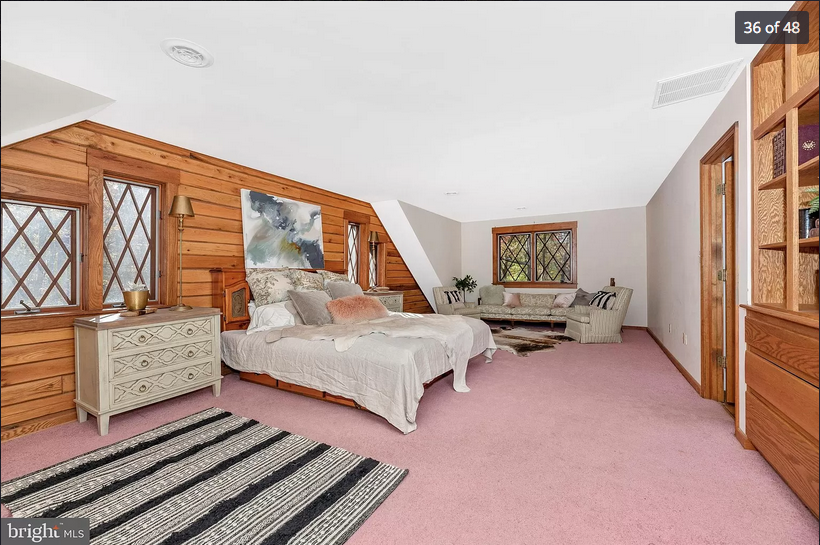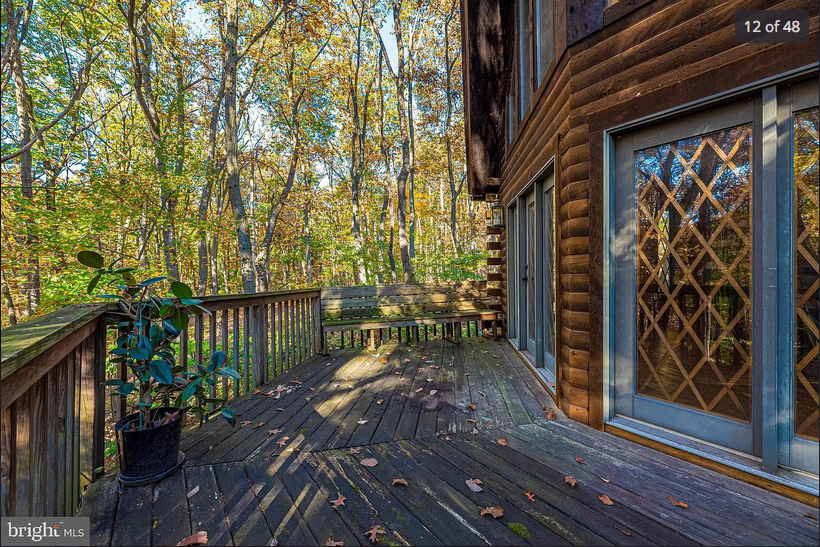 Here' s the link to the full listing. It's a steal at $595,000! So jump on it quickly if you're interested.
Thanks for reading,
Virginia