Some spaces my family doesn't care about so much.  "Do whatever you like," is their attitude.  However, there are certain spaces about which everyone has an opinion.  I indulge a family which embraces tradition (read:  no changes) and constancy (read:  throw nothing away).  These two qualities, together, can create a space that tends toward crowded dysfunction.  The Square Room actually works, but it is a constant struggle to keep the tea trays, remotes, magazines, throws, pillows, and assorted everythings that accumulate in this space, under control.   It is not an elegant space, but it is a comfortable one…
The Square Room at 15'x15′ is the smallest room on our first floor.  It flows directly off The Long Room, and is graced by the pair of west-facing windows you can see from the front of the house.  Originally, this room was the corner of the house.  Once the addition was completed on the north side, however, the northern window of this room became an internal one, looking into The Glass Room.
The television (Grandmother Thomas never said, "TV.") was always in this room.  When I was a little girl, there was a deep, soft oriental rug that covered the room's floor, and it's where we would lounge to watch Shirley Temple, Tarzan, or Elvis movies on Sunday afternoons.   Once football season started, Sunday afternoons were all about the Redskins and the Colts (during my childhood, the Colts were a Baltimore team.  If you're from this area, you'll remember the ghostly images of the team pulling out of the city under the cover of night, heading to Indianapolis in the 1980s. . .)  This is the room where we were taught to appreciate football and all its nuances (lessons Chip is so grateful I had).
When it comes to this house, I realize that I am a creature of habit.  Almost without thought I placed the television in this room.  I placed our sofa just where Grandmother had hers.  I've even left all three of her draperies in this room, and let them dictate the color scheme of the room, because, honestly, I like them.  Why, exactly, I'm not sure, because in general I don't like draperies.  Yet these speak so clearly to me of my Grandmother and her taste.  When she redecorated the house in the 70s, all the wallpaper was changed, new floors were laid, fresh carpets were installed.  But the curtains remained.  They are the one design element she loved so much she didn't want to change.  And they feel to me of the comfort, security, and peace I always felt in Grandmother's home.   But would I ever pick them out?  If this were a house I came into with no personal history, would I have kept these curtains?  My honest answer is, "No."  I love the vintage fabric, but I would never design with imposing draperies like these.
So if I really plan to make this house my own, the draperies must go.
Here's a tour of the room.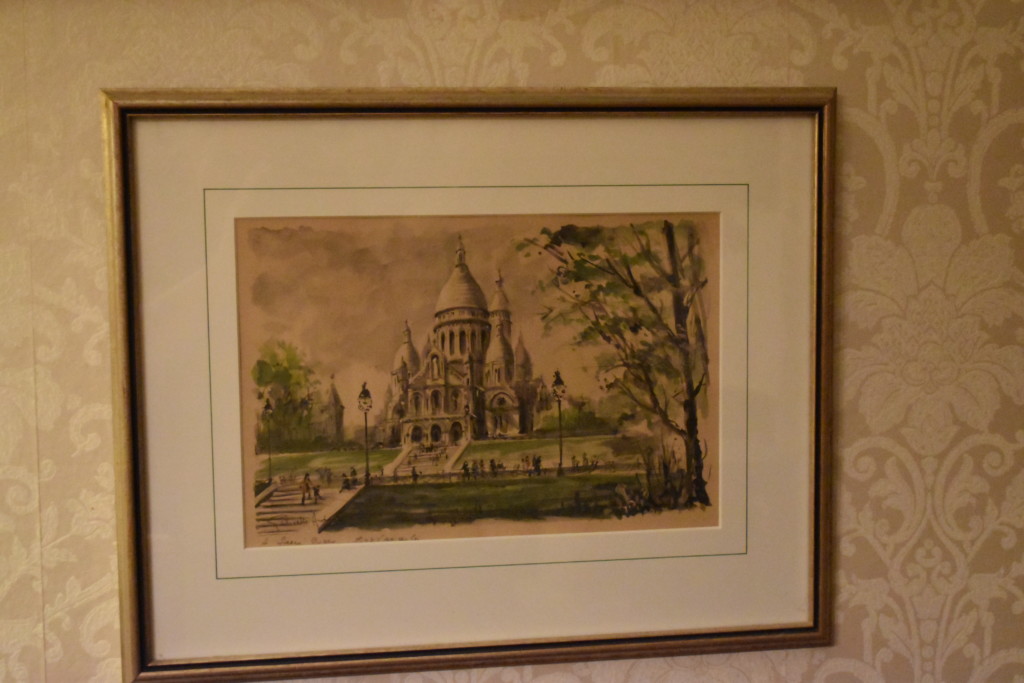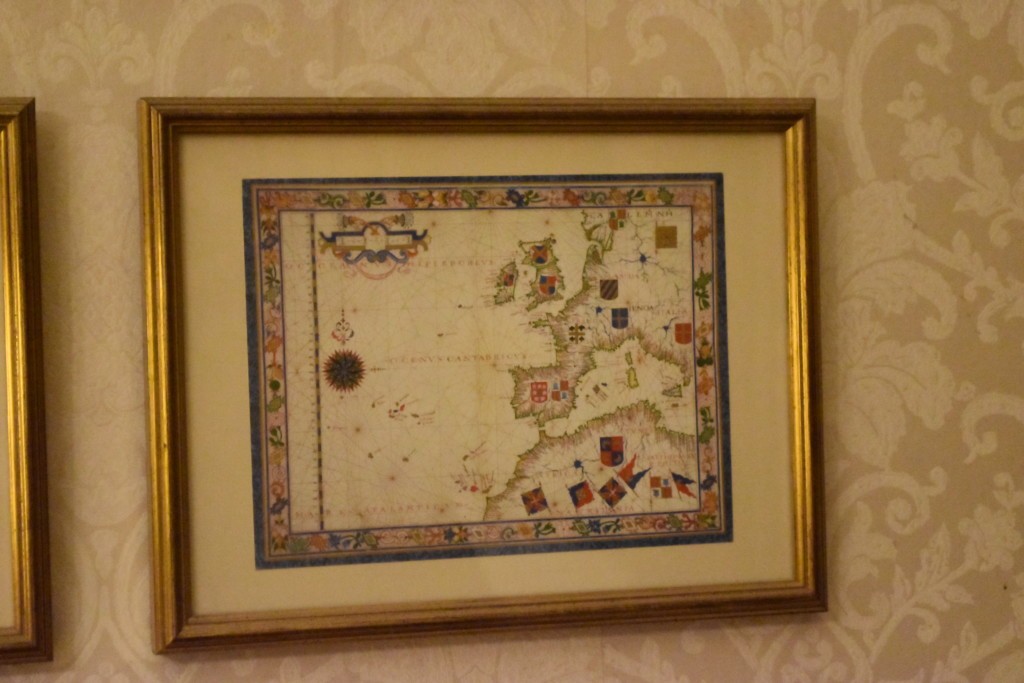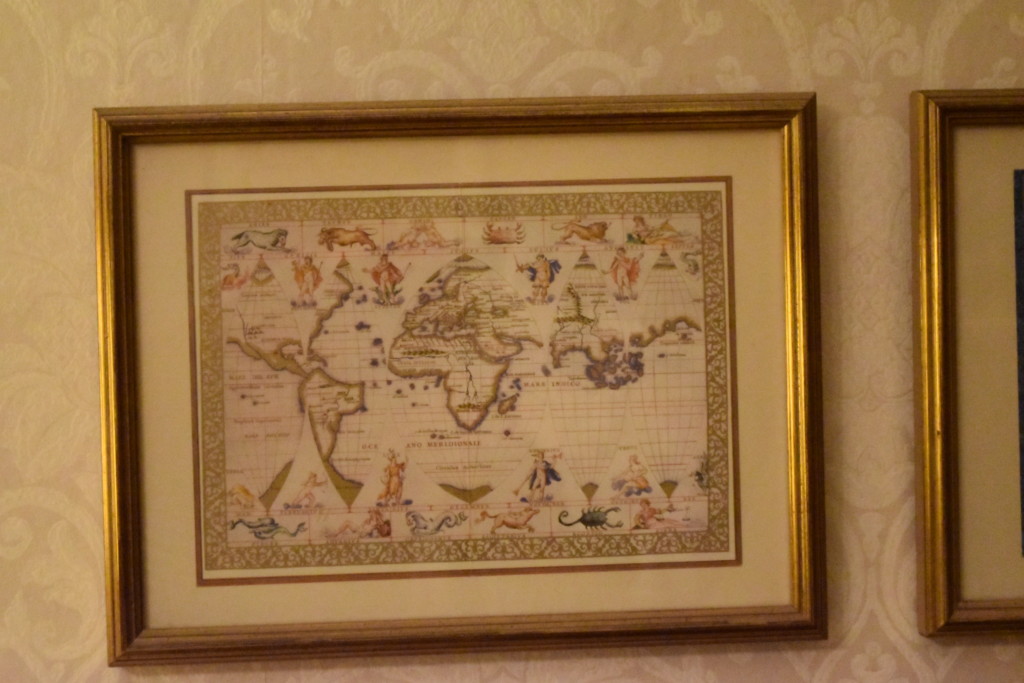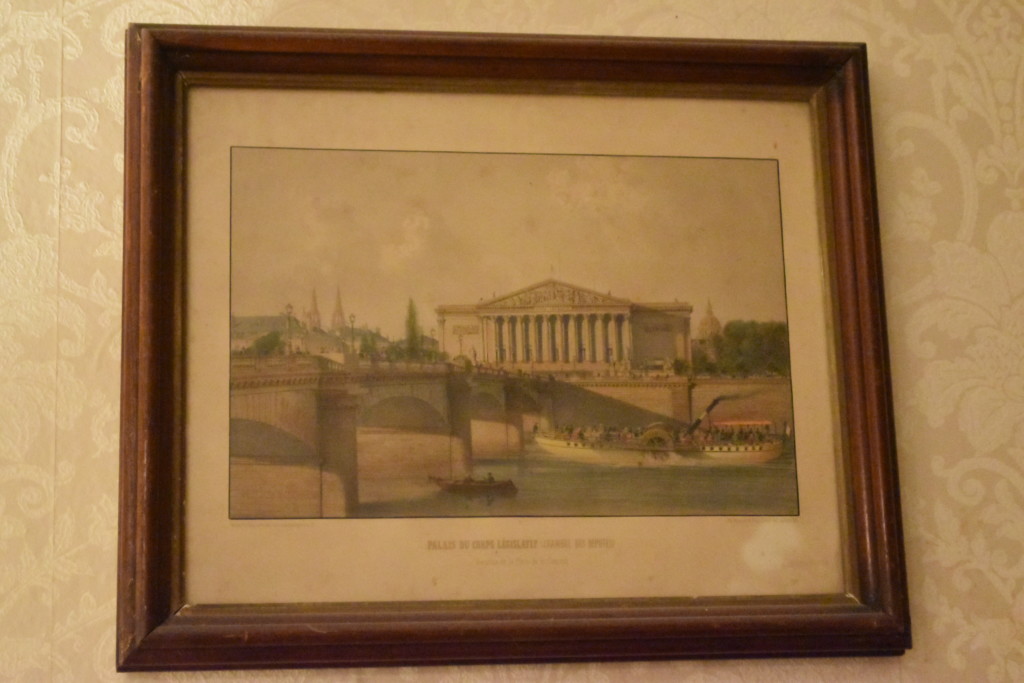 There you have it:  The Square Room.  Our version of a TV room, comfortable, eclectic, full of history, a reflection of us as a family.
Next up:  The Dining Room
Thanks for reading!
Virginia